2.5" SCALE C-21 PROGRESS
JAN 2013 - FEB 2013 - MARCH 2013 - APRIL 2013 - MAY 2013 - JUNE 2013 - JULY 2013 - AUG 2013 - SEPT 2013 - OCT 2013 - NOV 2013 DEC 2013
JAN 2014 - FEB 2014 - MARCH 2014 - APRIL 2014 - MAY 2014 - JUNE 2014 - JULY 2014 - AUG 2014 - SEPT 2014 - OCT 2014 - NOV 2014 DEC 2014
JAN 2015 - FEB 2015 - MARCH 2015 - APRIL 2015 - MAY 2015 - JUNE 2015 - JULY 2015 - AUG 2015 - SEPT 2015 - OCT 2015 - NOV 2015 DEC 2015
MARCH
3-30-2015
SOME THINGS TO FIX AFTER TWO WEEKENDS OF RUNNING, FIRST I NOTICED THAT THE CROSSHEAD ARE SENDING OUT METAL AND AFTER FUTHER INSPECTION THE STEEL ON STEEL NOT GOING TO WORK SO I WENT TO BRONZE SLIDES WELL SEE HOW THOSE HOLD UP. NEXT UP WAS THE THROTTLE IT HAD A 1/4 ROD AND I WAS GETTING SOME DEFECTION AND THAT WAS BINDING UP THE THROTTLE SO I CHANGED IT TO 3/8 AND THEN CHANGED THE LINKAGE ALSO TO THE TWO LINK METHOD, TOTALLY SWEET THROTTLE FEEL NOW. THEN WAS THE PILOT AFTER MLS I NOTICED IT DIDN'T DROP DOWN ENOUGH COMPARED TO A COUPLE OTHER ENGINES SO I MODIFIED SOME STUFF AND MOVED THE PIVOT BACK 2.5" FROM WHERE IT WAS HOPING FOR BETTER TRACKING. NEXT UP IS A NEW WHISTLE VALVE SEAT TO SEE IF WE CAN MAKE IT MORE OF A NEEDLE TO PLAY THE WHISTLE MORE. FIX THE CAB ROOF AND GET SOME DECALS ON HER FOR TM NARROW GAUGE MEET AND ALSO BUILD 3 SETS OF TRUCKS AND AN UPPER DECK IN MY TRAILER.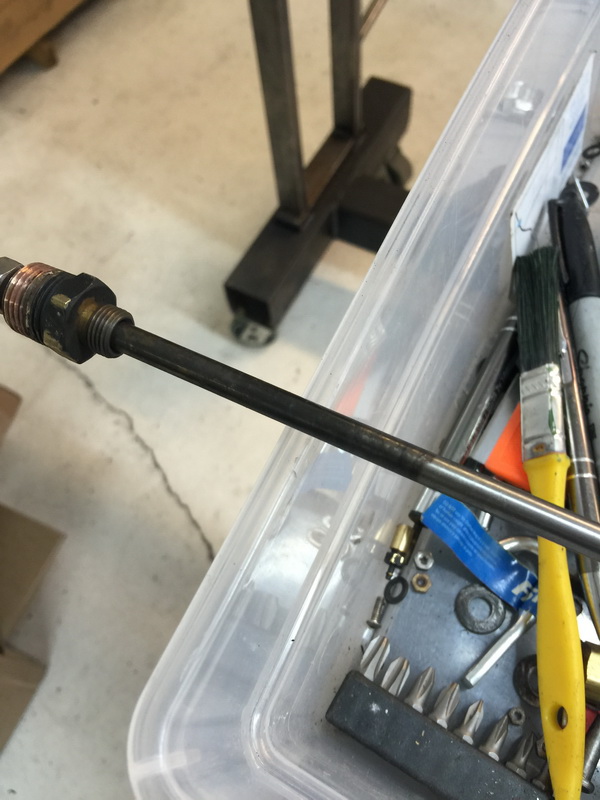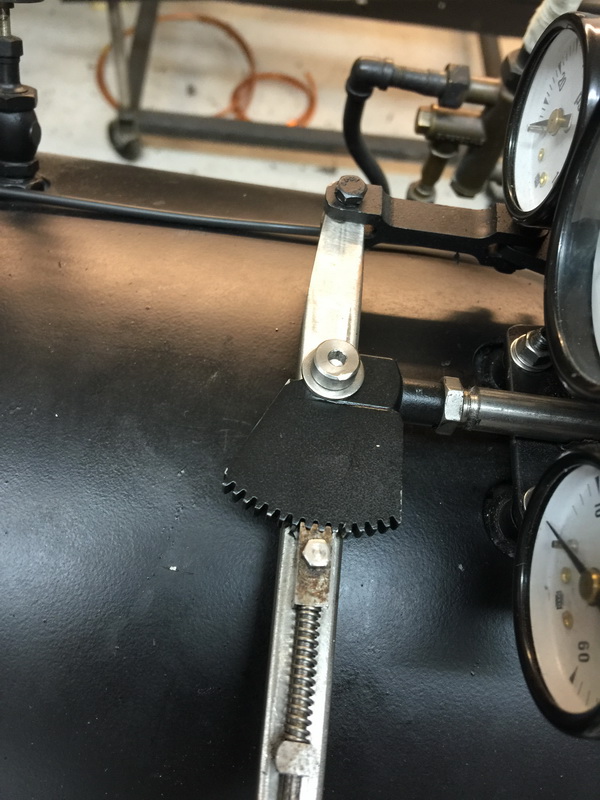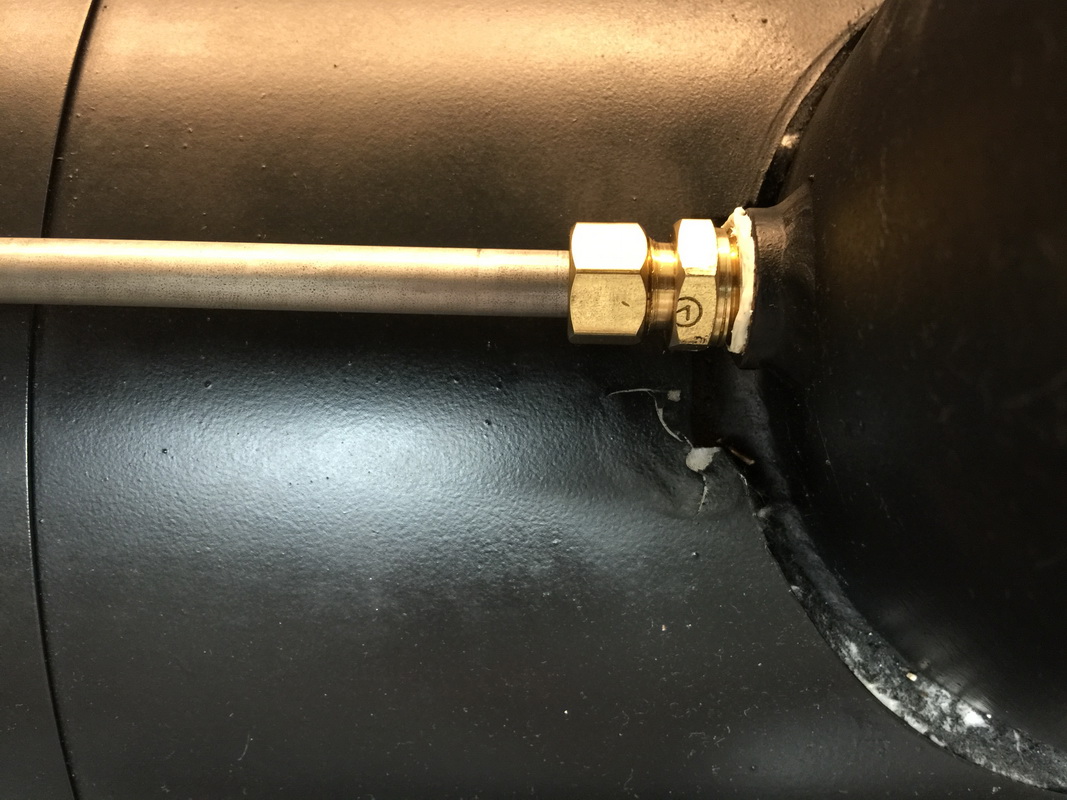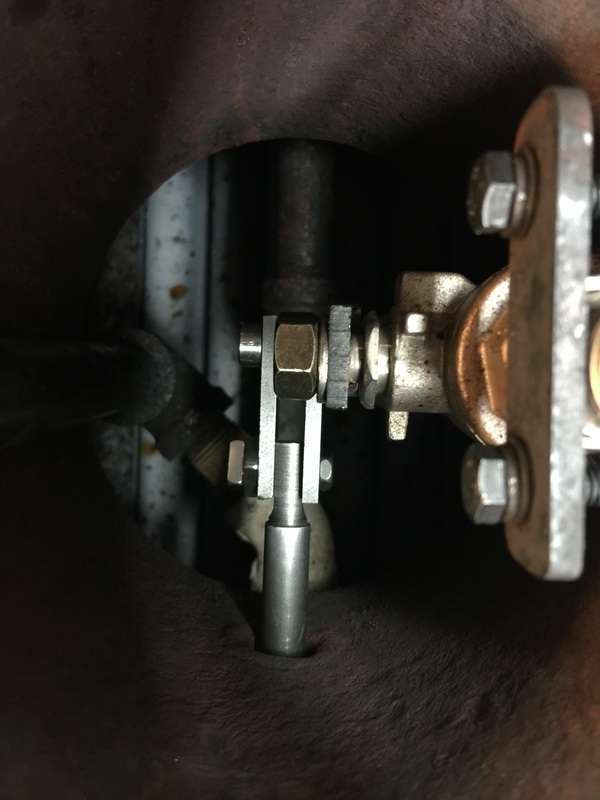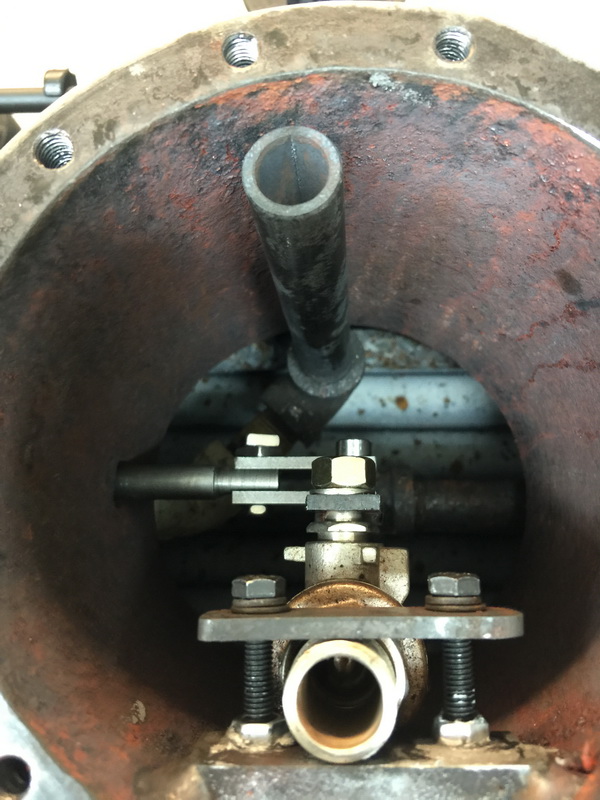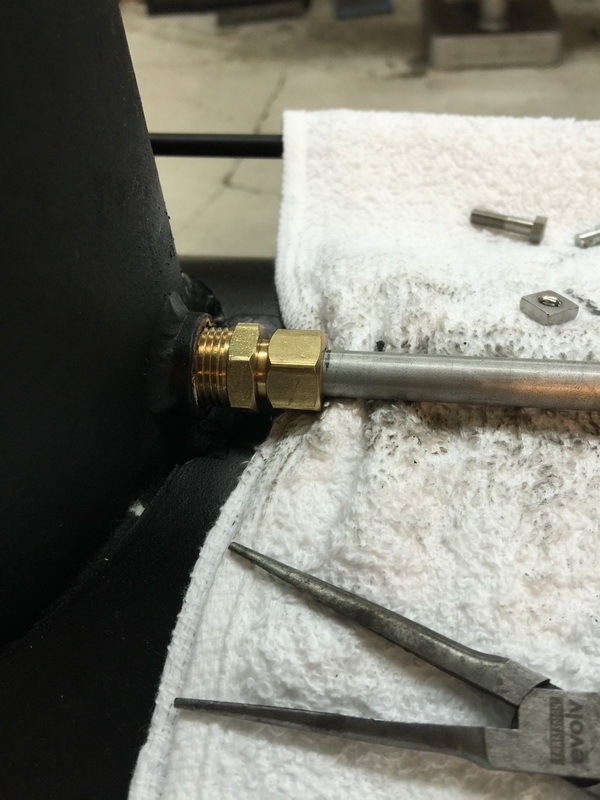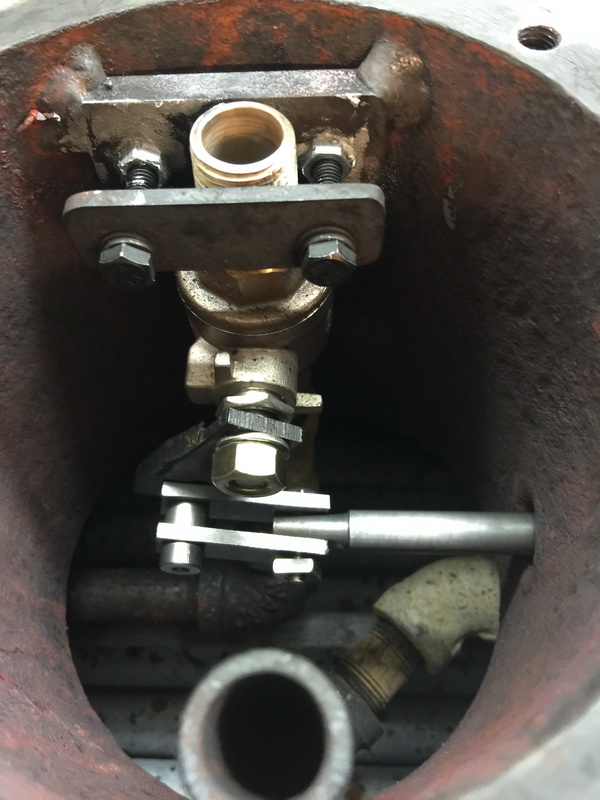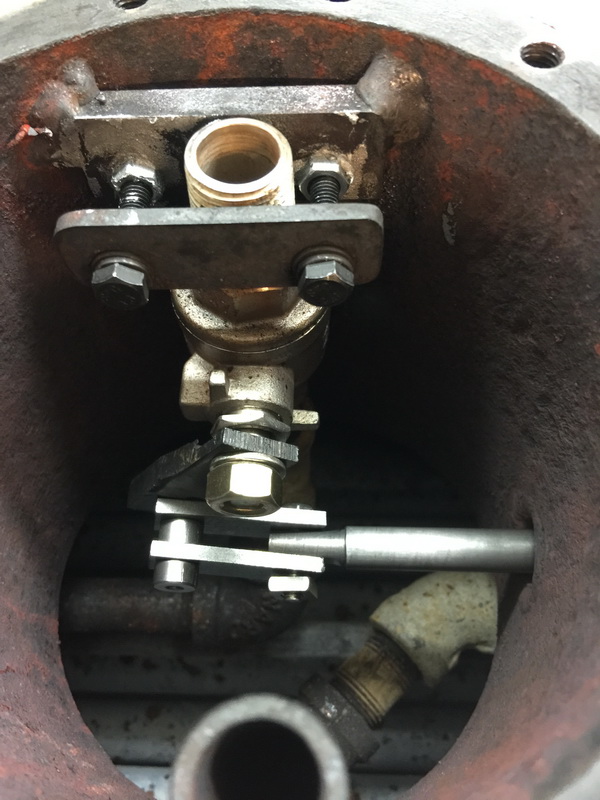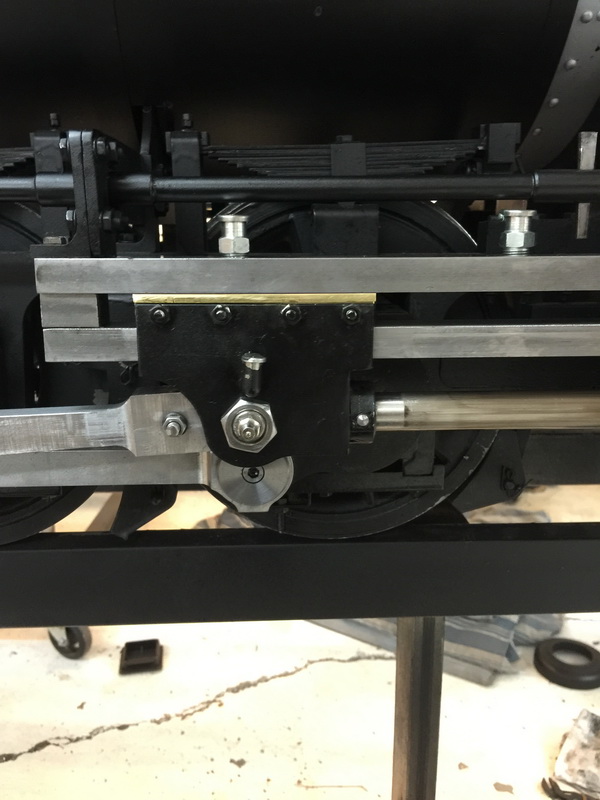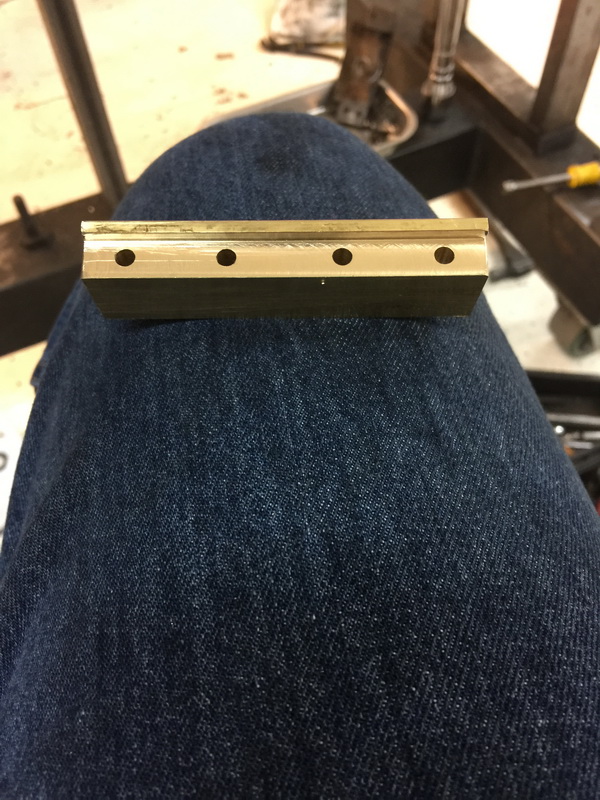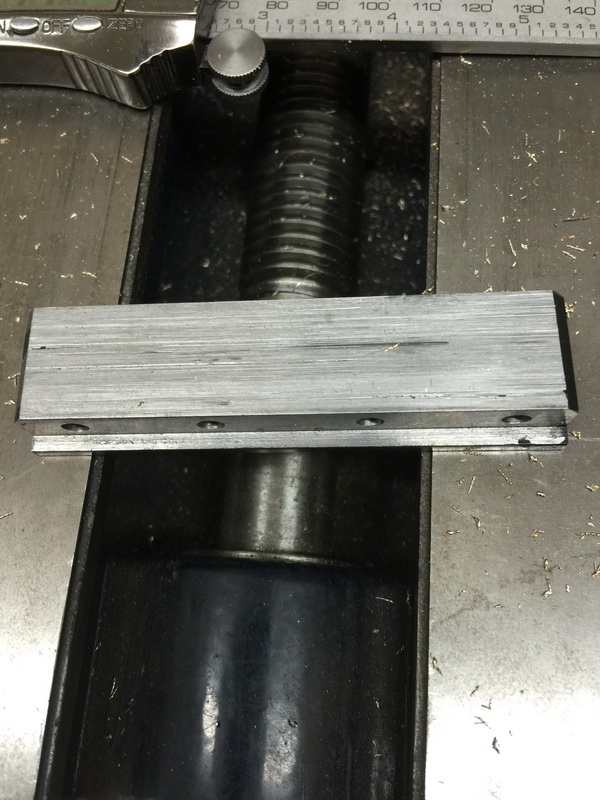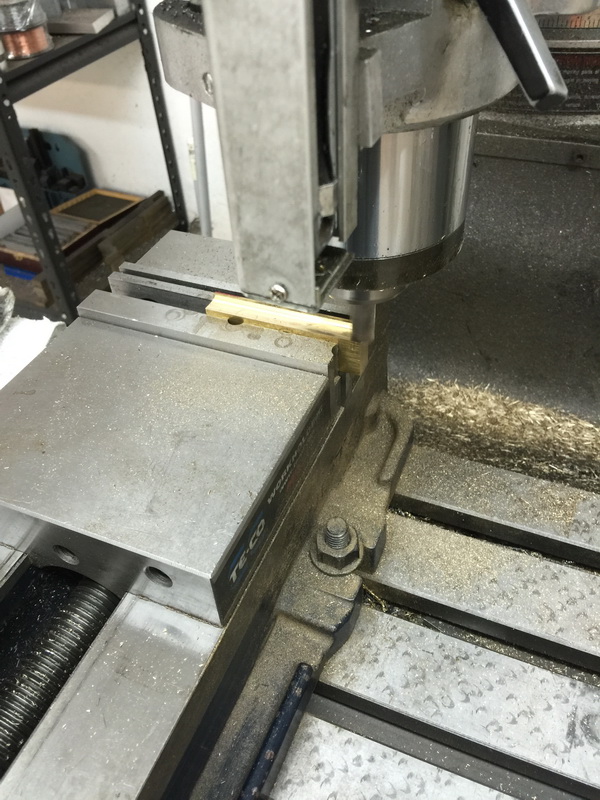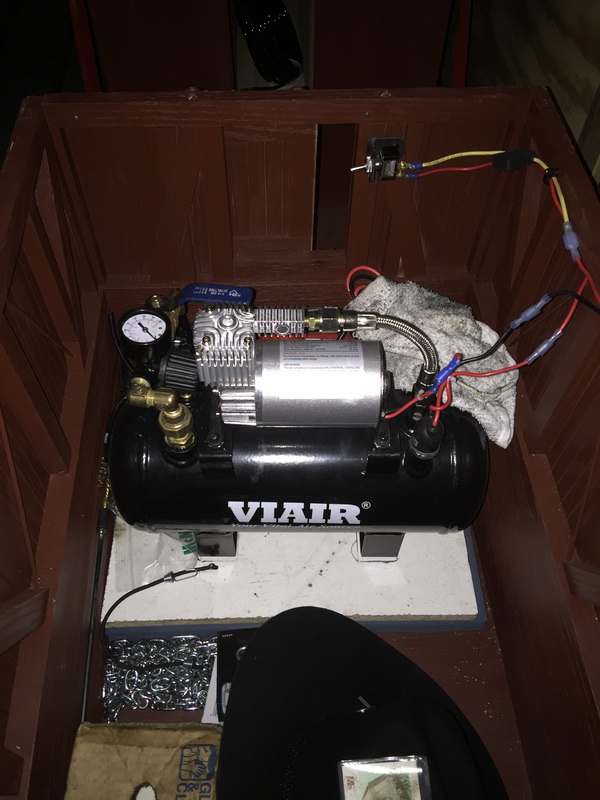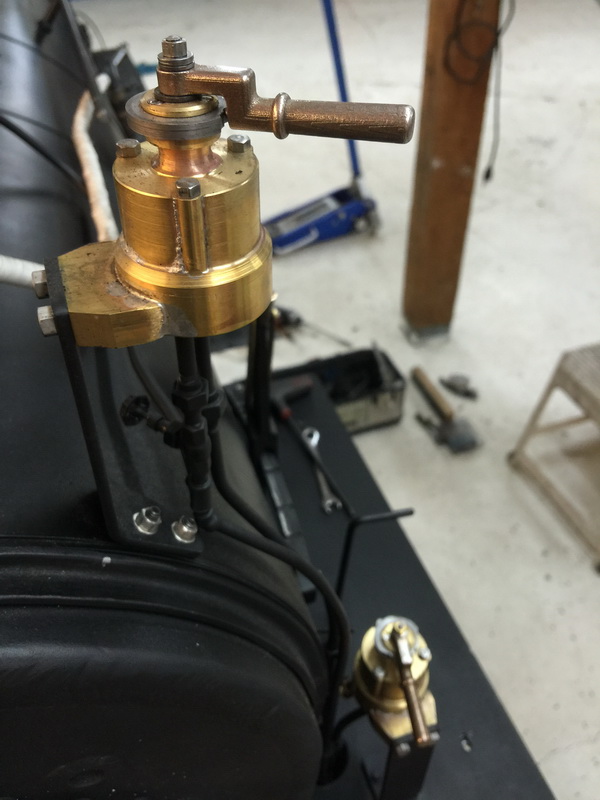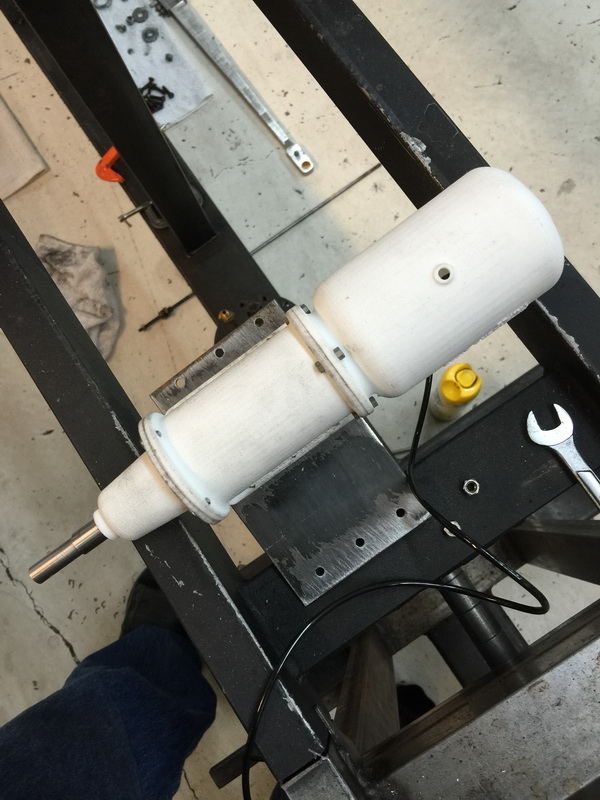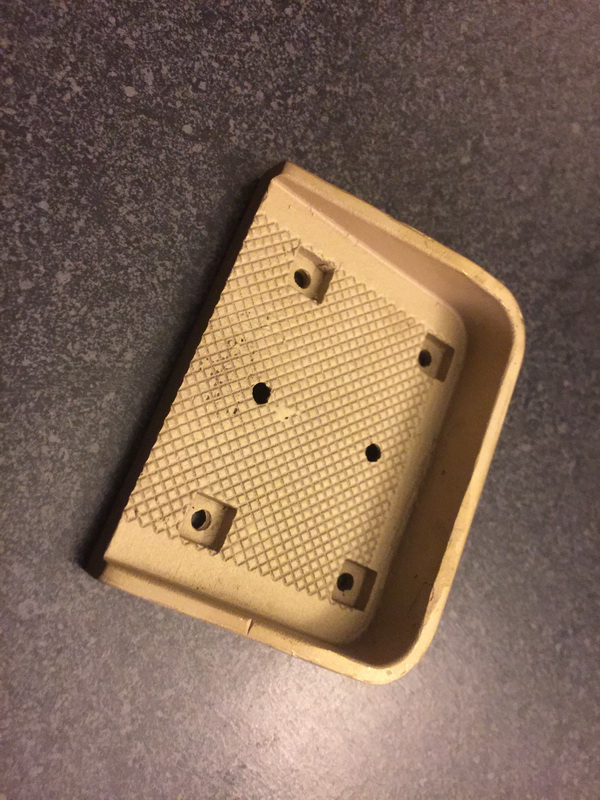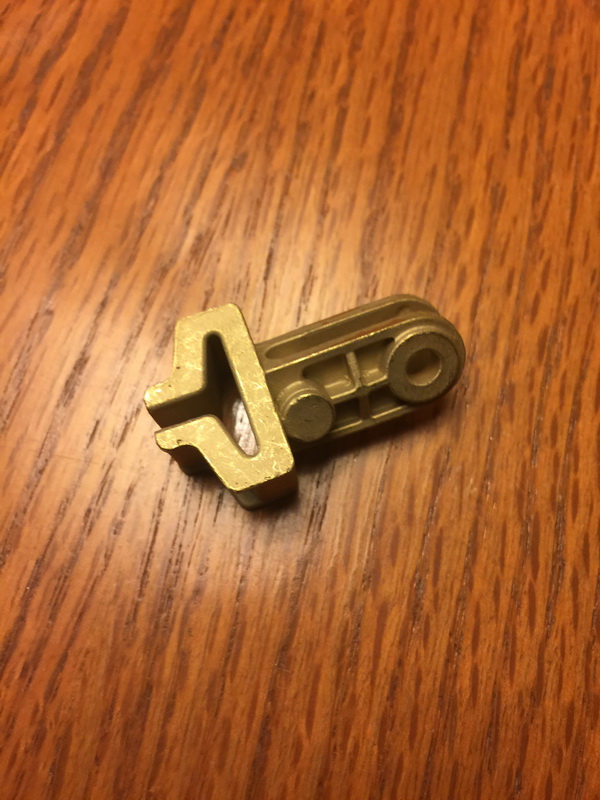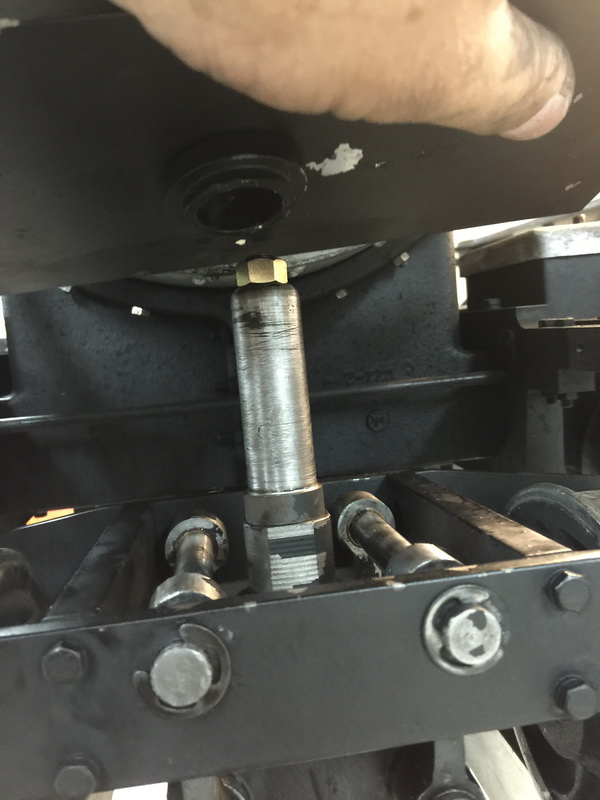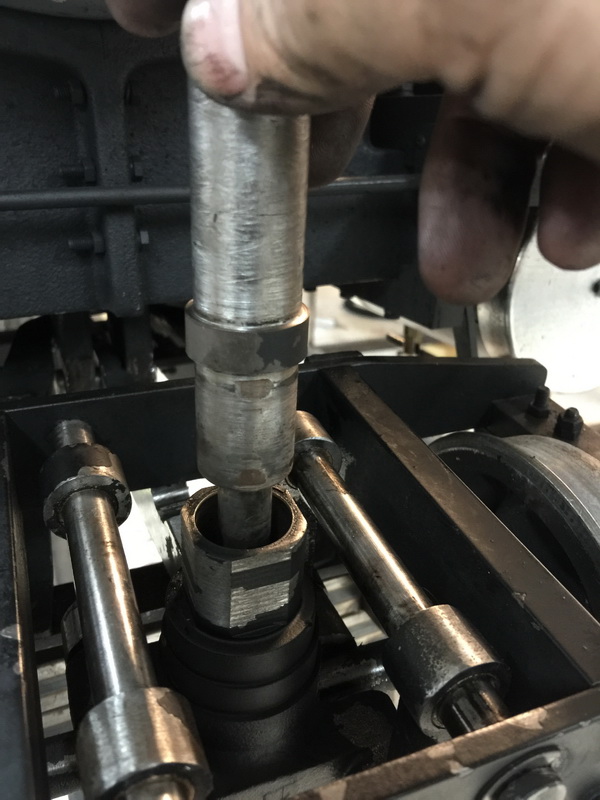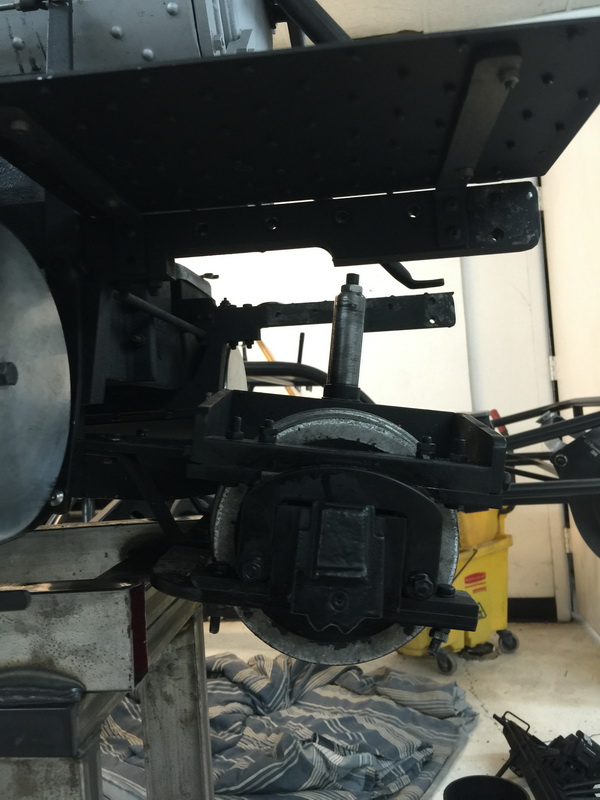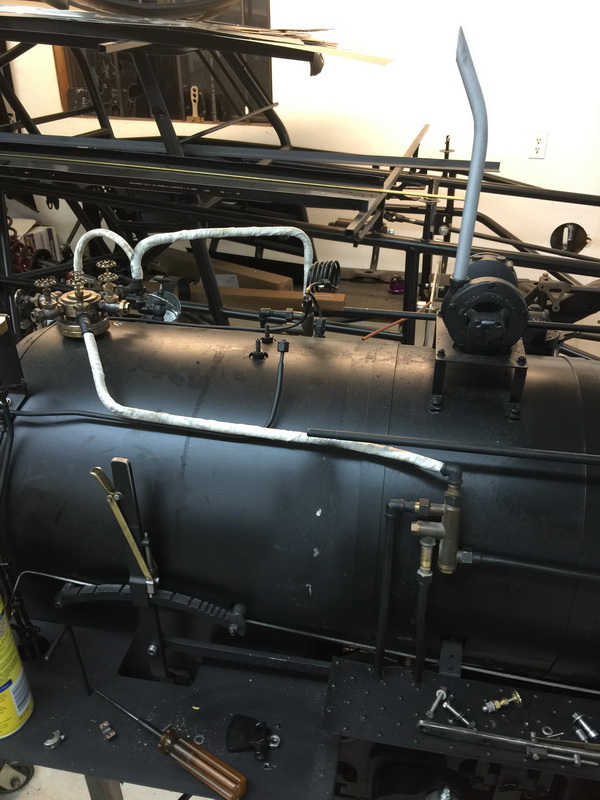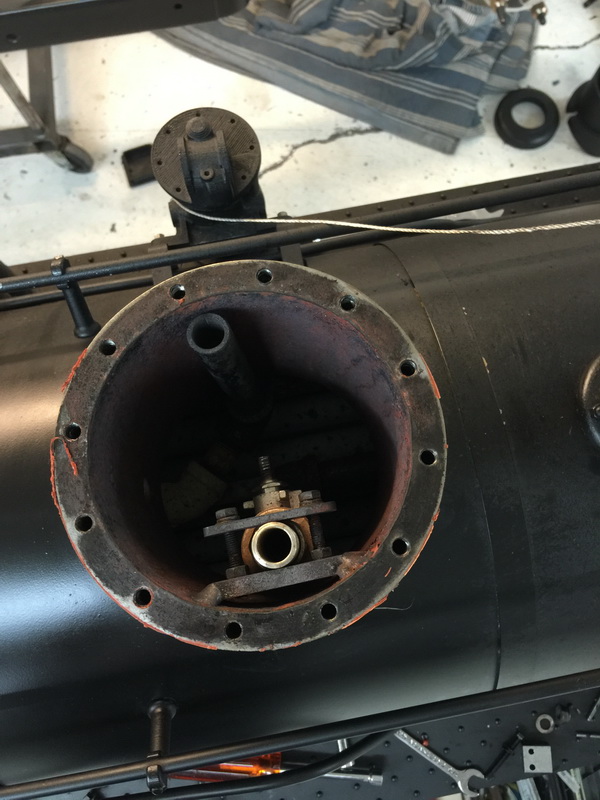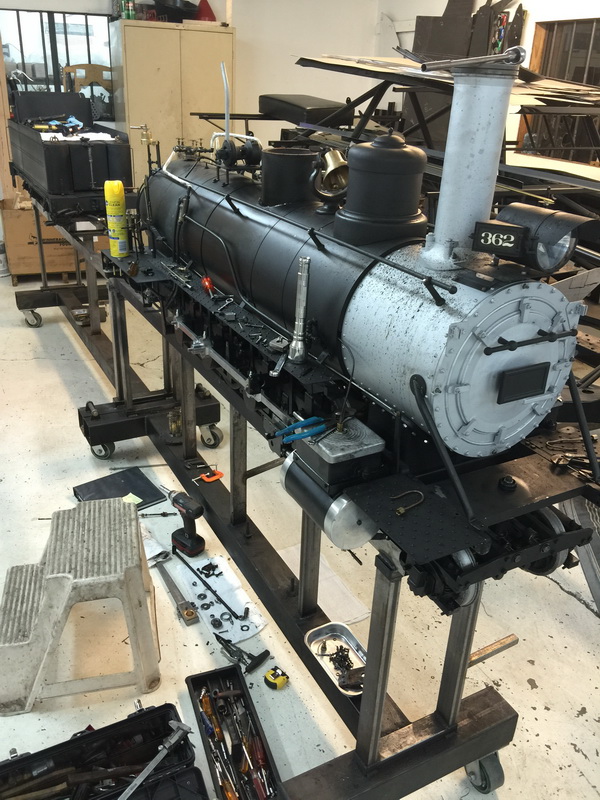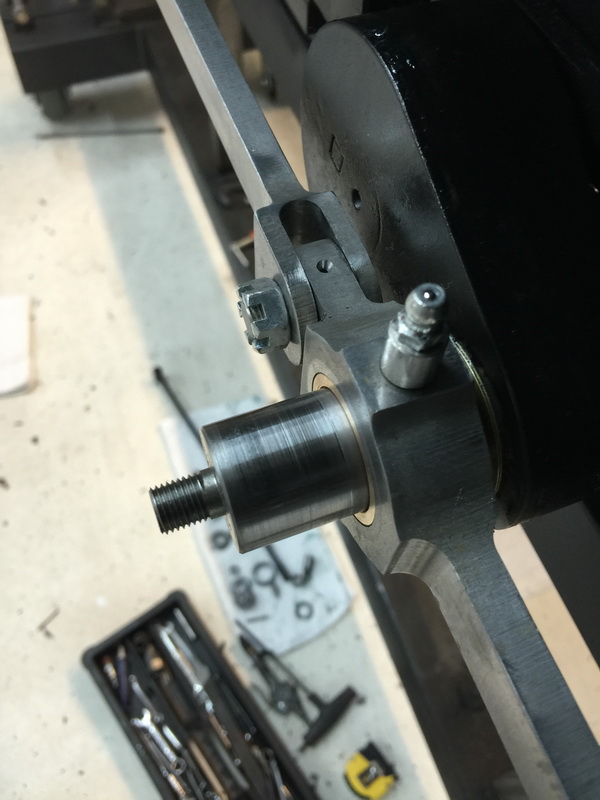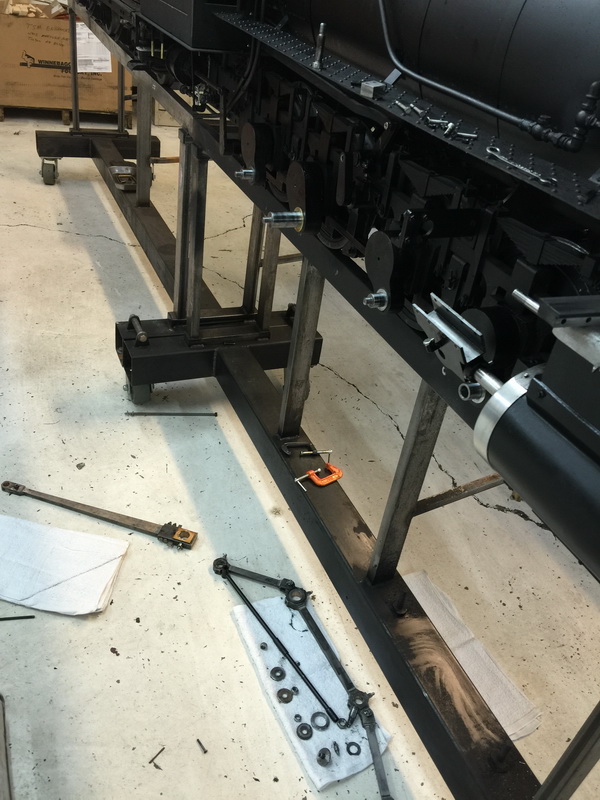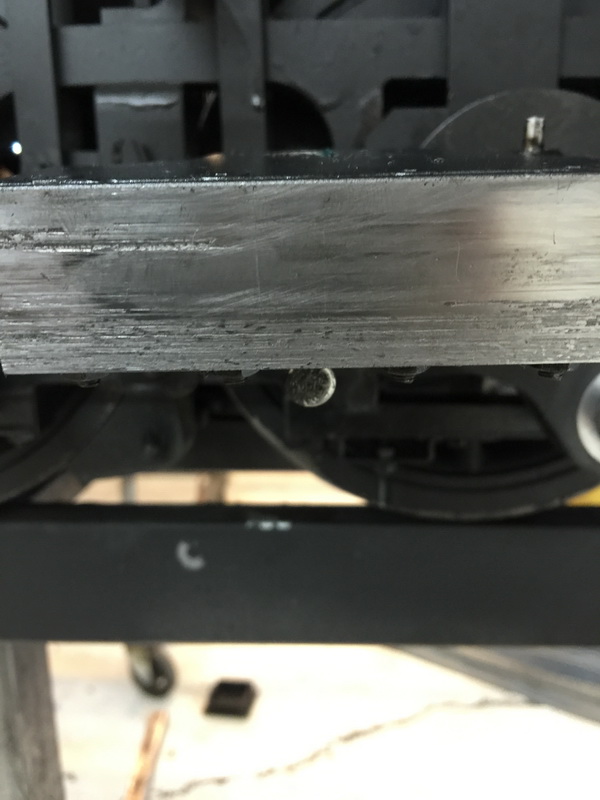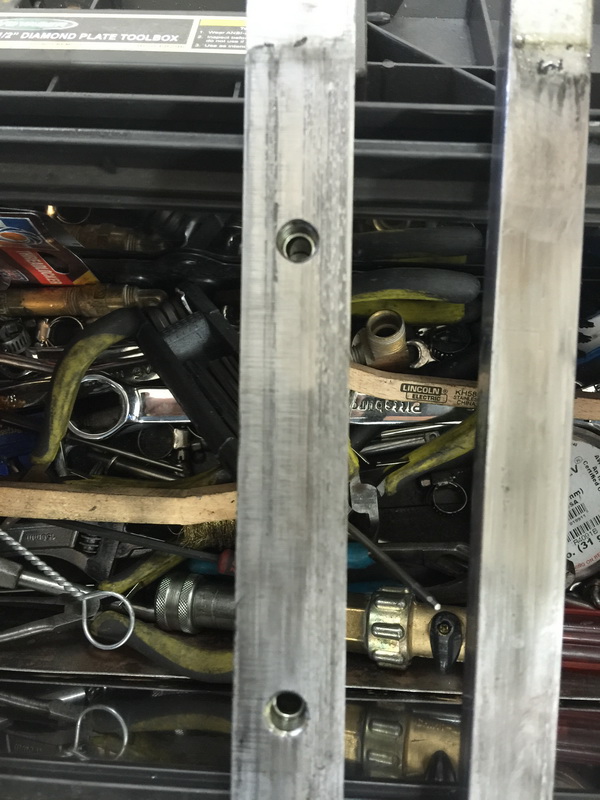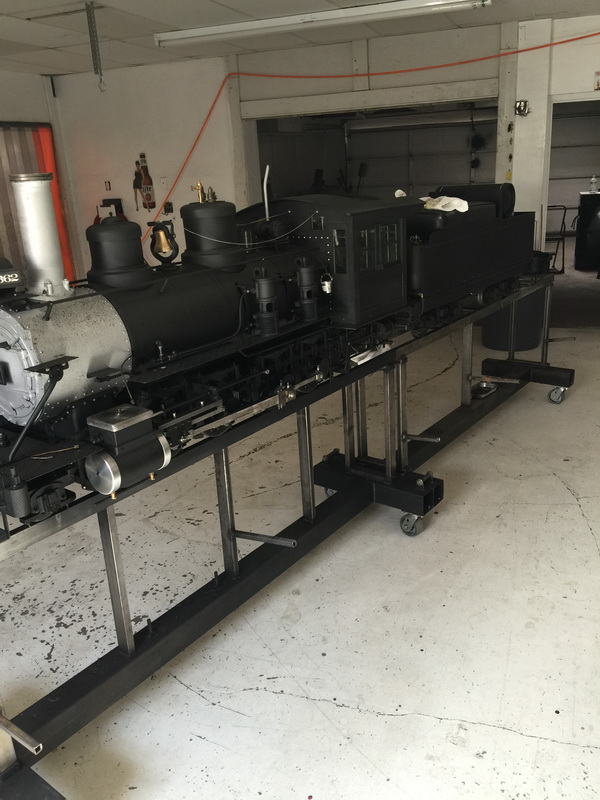 3-23-2015 MLS
WELL THE FIRST DAY IT RAINED AT MLS TILL ABOUT 12 AND THEN WE FIRED UP AND RAN AND FOUND OUT THAT THE PILOT WAS NOT TRACKING PROPERLY AND MADE IT AROUND WITH A FEW DERAILMENTS AND THEN THE NEXT DAY THINKING IT MIGHT GET BETTER WITH MORE PEOPLE OUT RUNNING IT WAS NOT SO THAT NIGHT WHEN I SHUT DOWN I DISASSEMBLED THE ENTIRE FRONT TRUCK AND WE FOUND A FEW ISSUES WITH BINDING FROM PAINT AND JUST TOO TIGHT IN GENERAL. SO A FEW MODIFICATIONS WERE MADE AND SATURDAY DIDN'T HAVE ANY ISSUES AND THEN SUNDAY NO PROBLEMS EITHER. I LET AS MANY PEOPLE RUN AS I COULD AND SHE RAN PRETT GOOD ALL WEEKEND. ALL AND ALL PRETTY GOOD TRIAL AND ERROR SESSION WE HAVE A FEW THINGS TO GET FIXED UP AND BACK TOGETHER FOR TRAIN MOUNTAIN.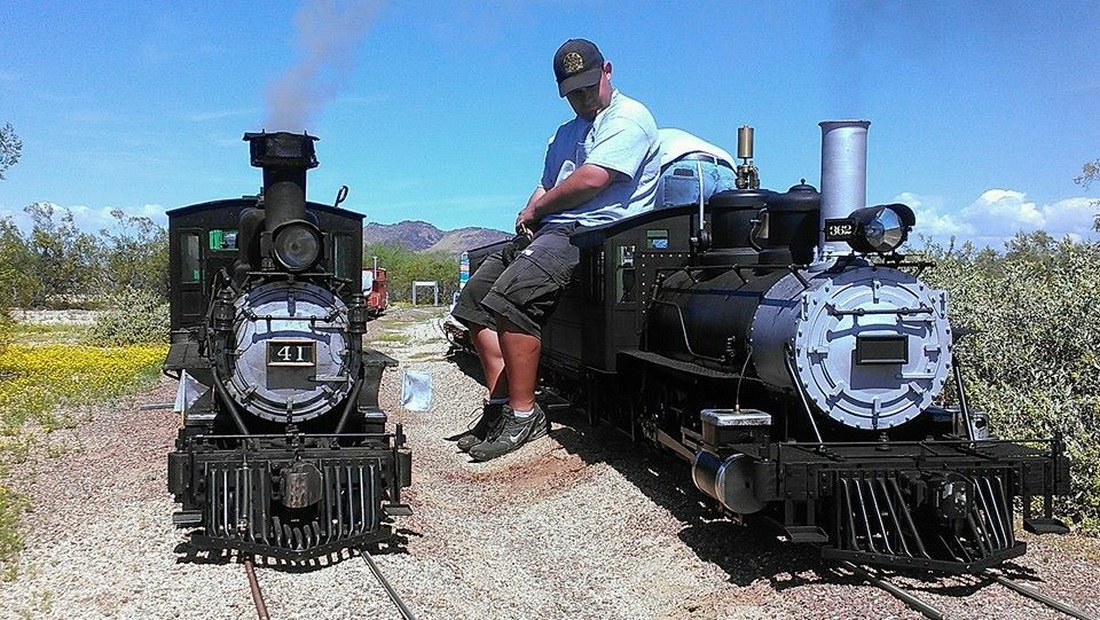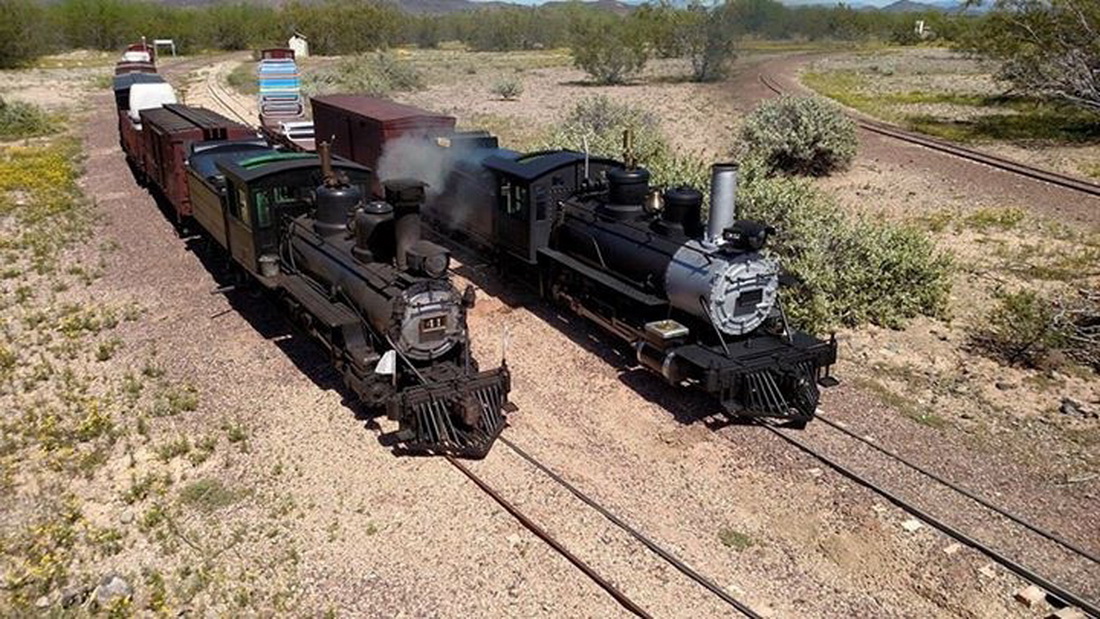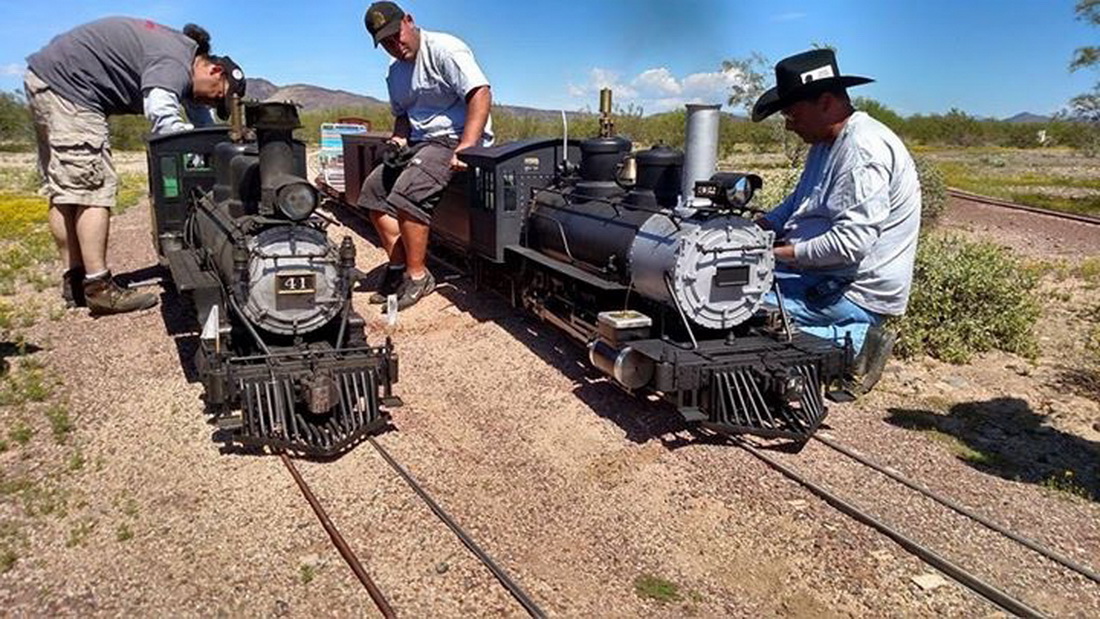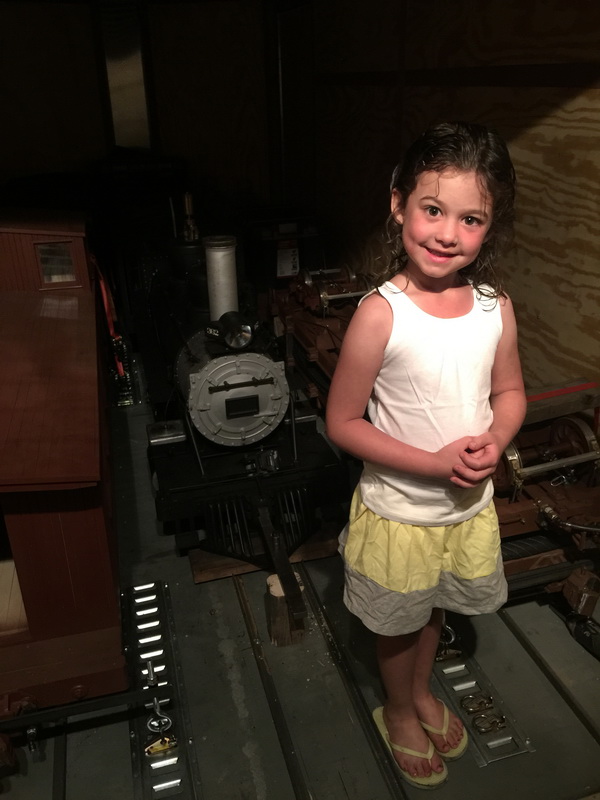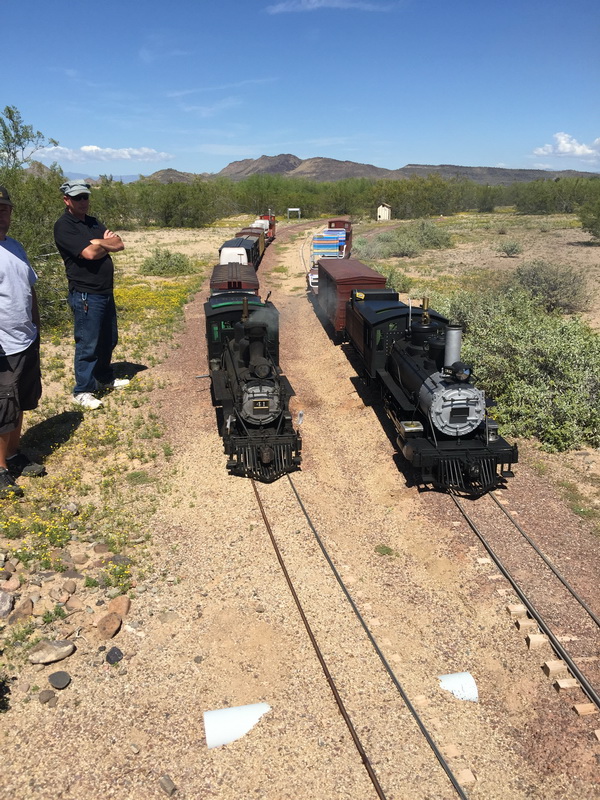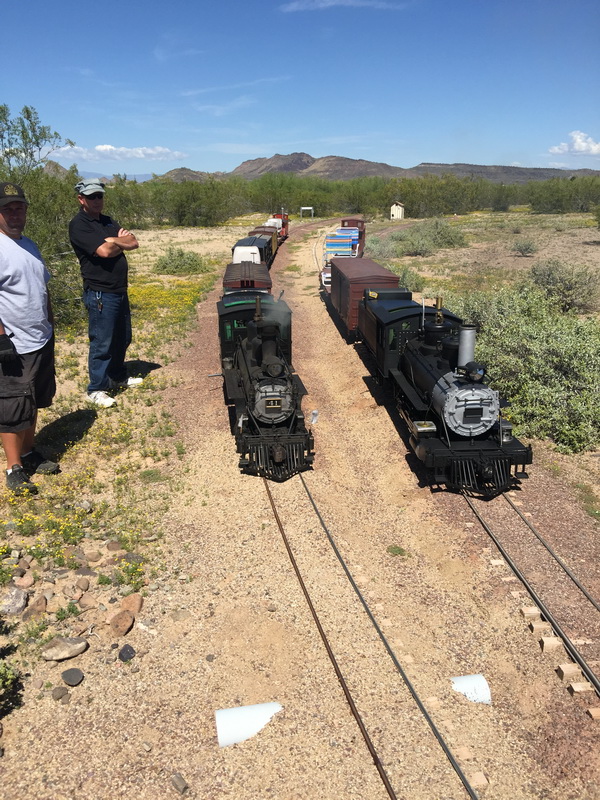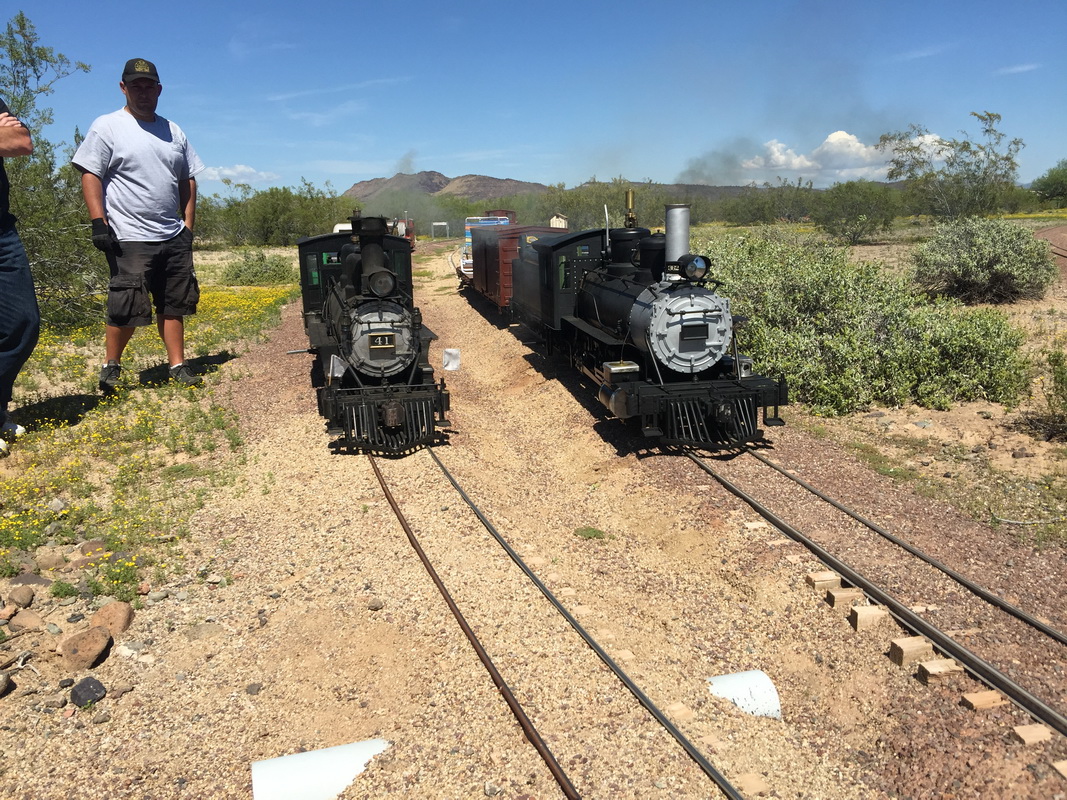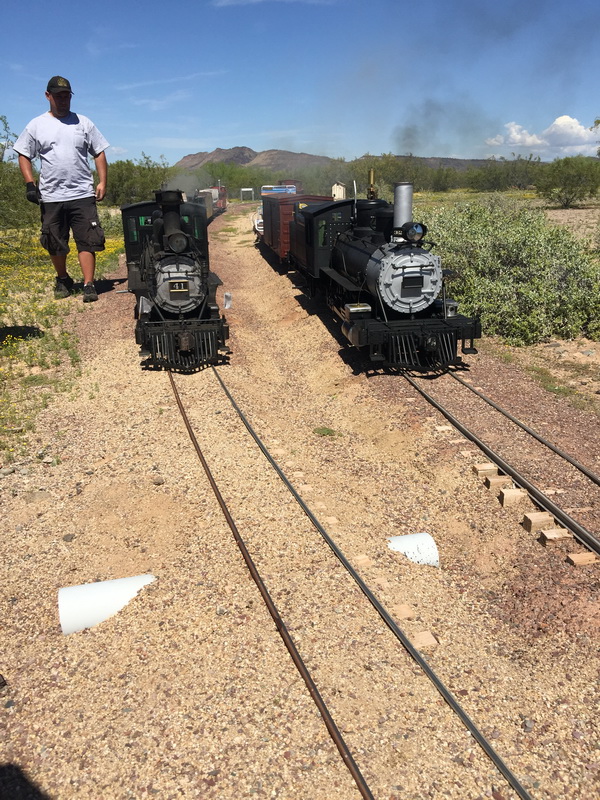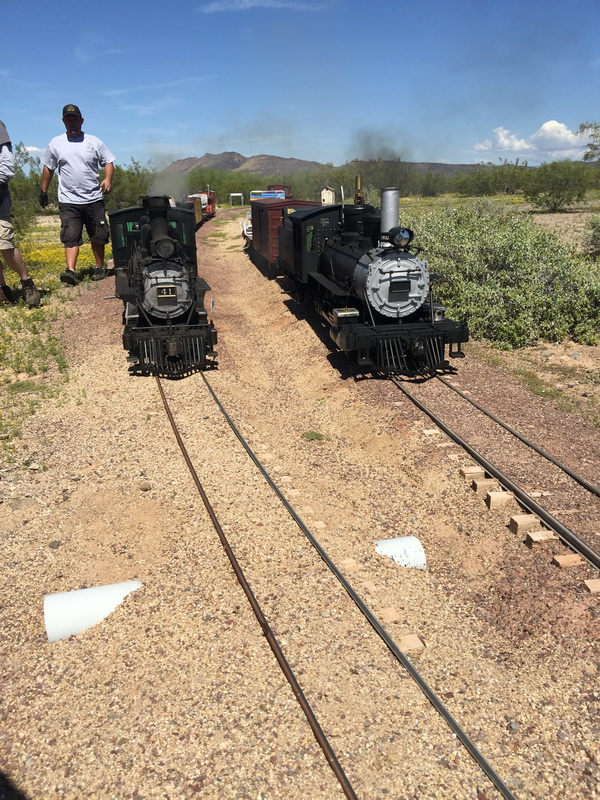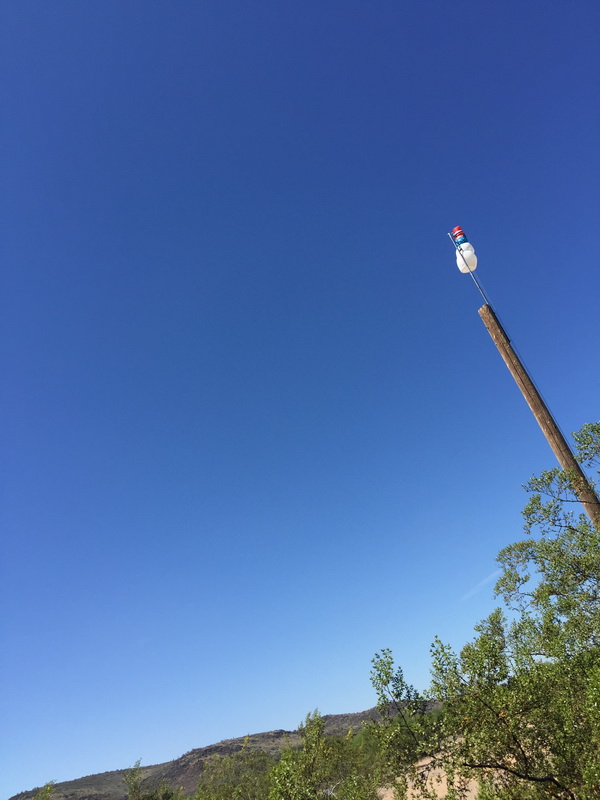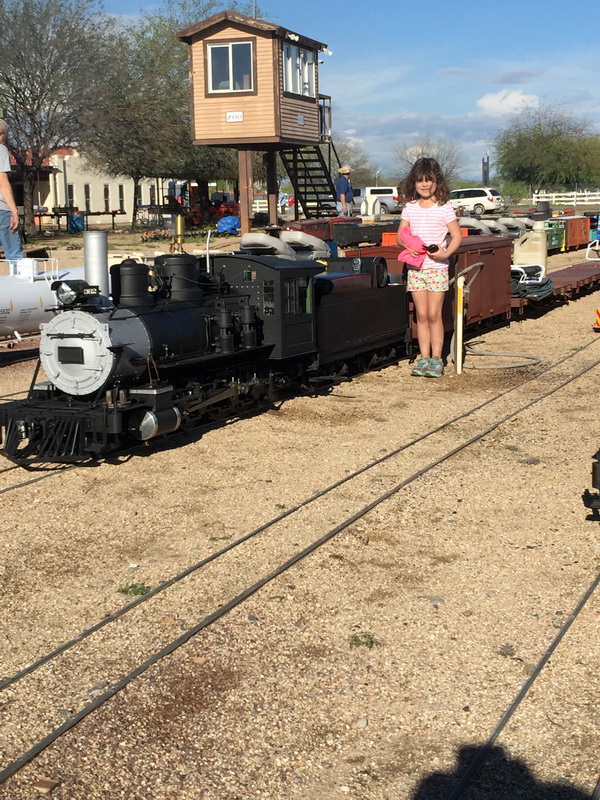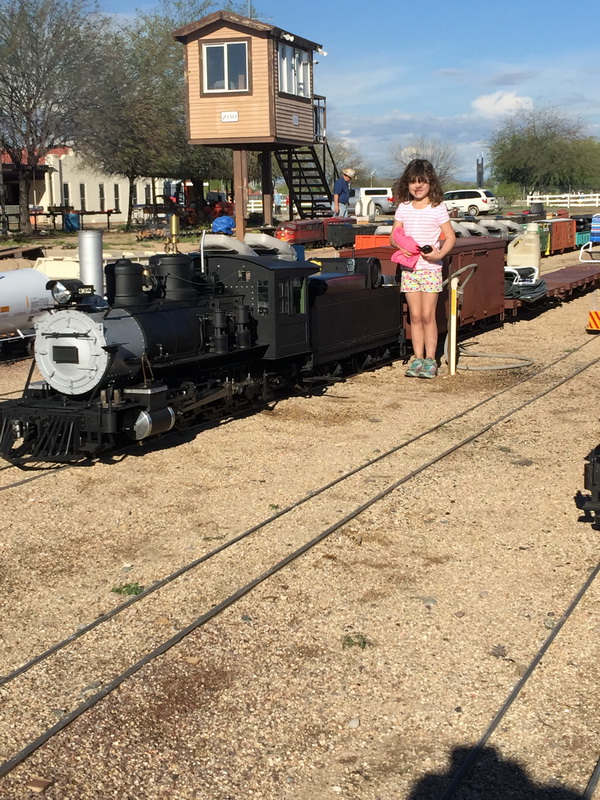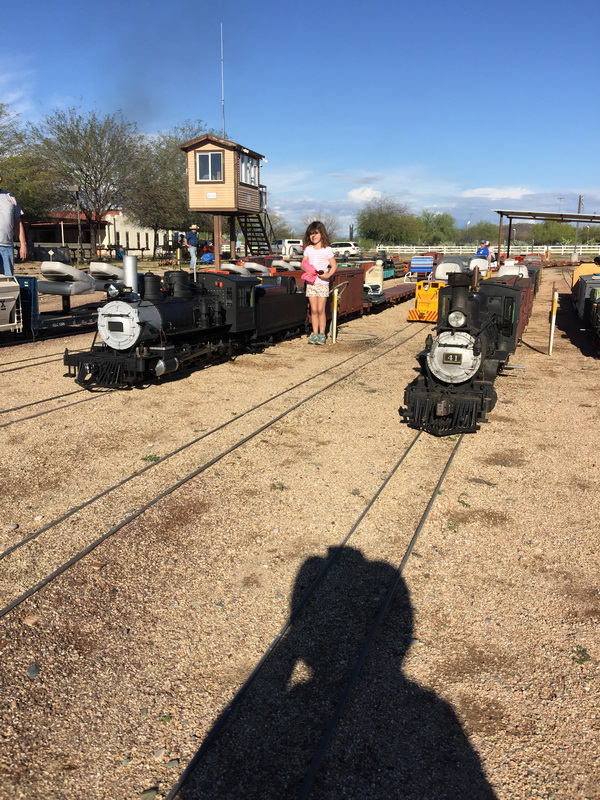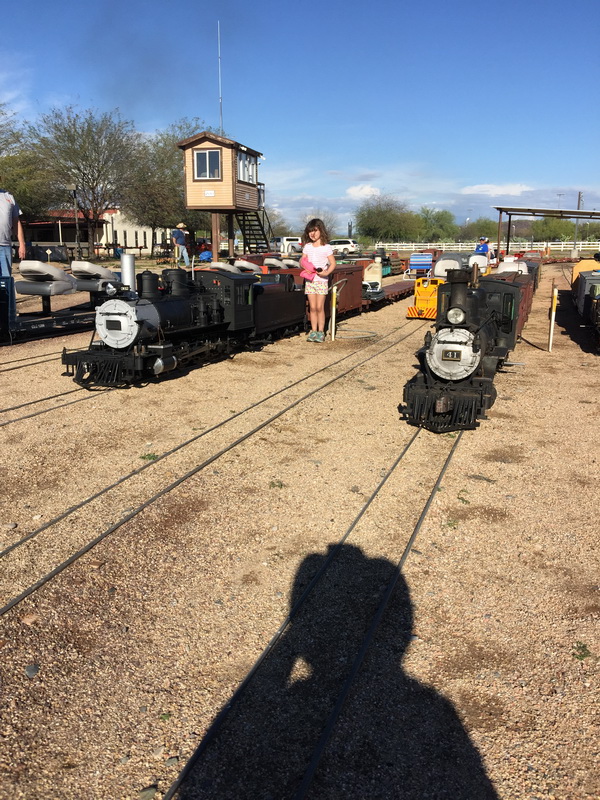 3-16-2015
WELL ALL THE TRAILER HOLD DOWN PAIN STAKING BACK BRAKING WORK, WORKED NOTHING MOVED AN INCH.
SHE RAN A FEW LITTLE THINGS TO LOOK OVER AND PRESS ON WITH THE BUILD. MLS THIS COMING WEEK HOPE TO GET SOME MORE SHOTS OF IT.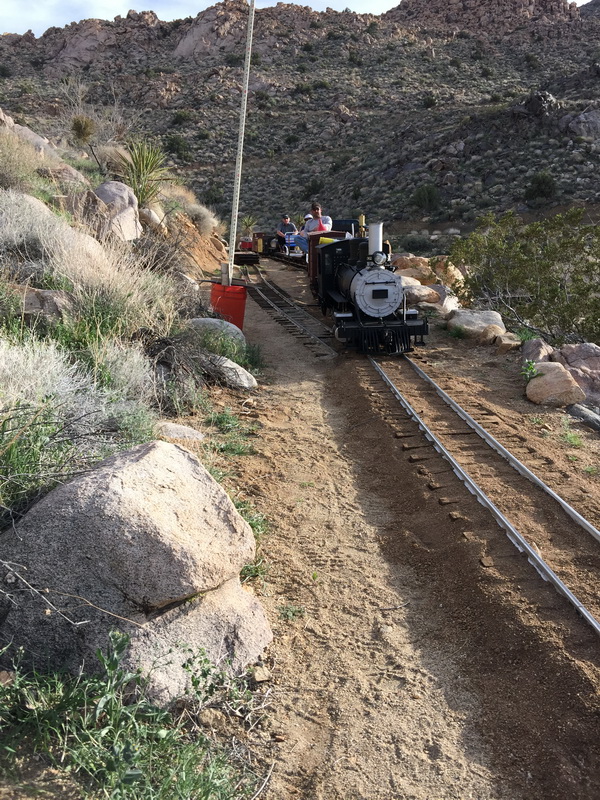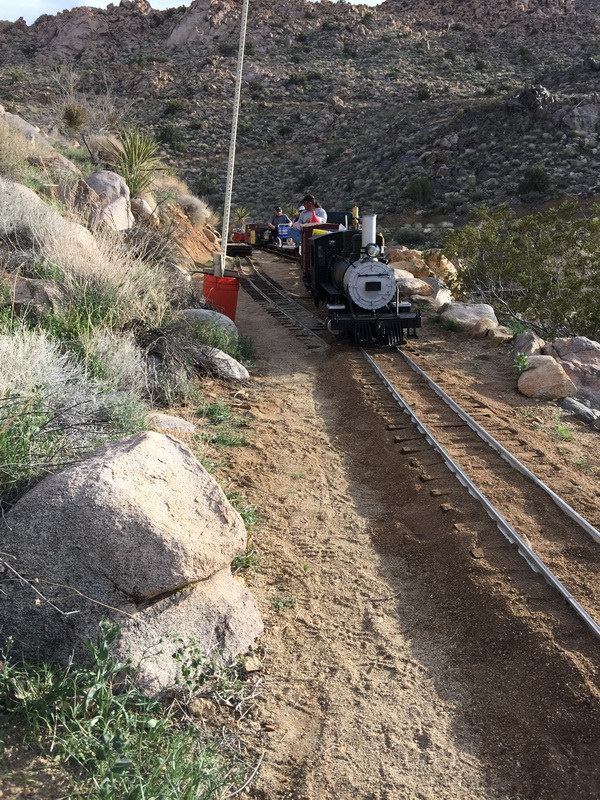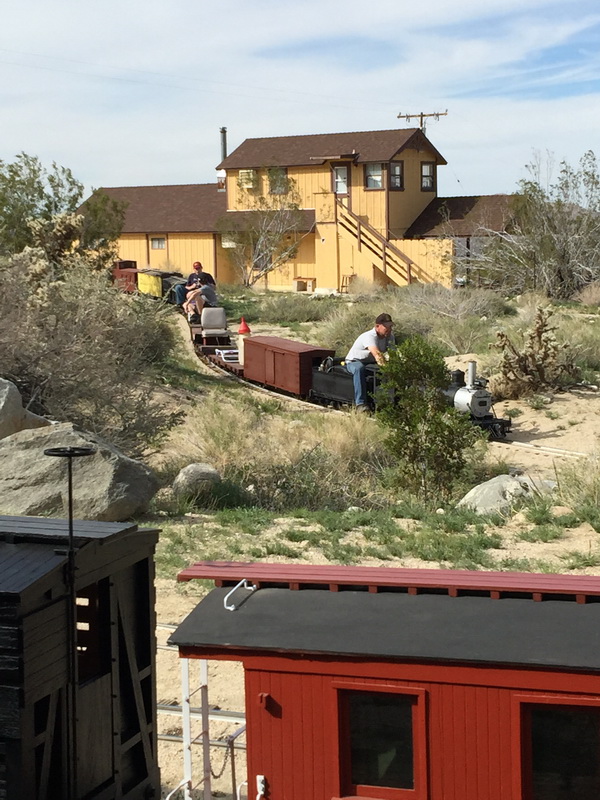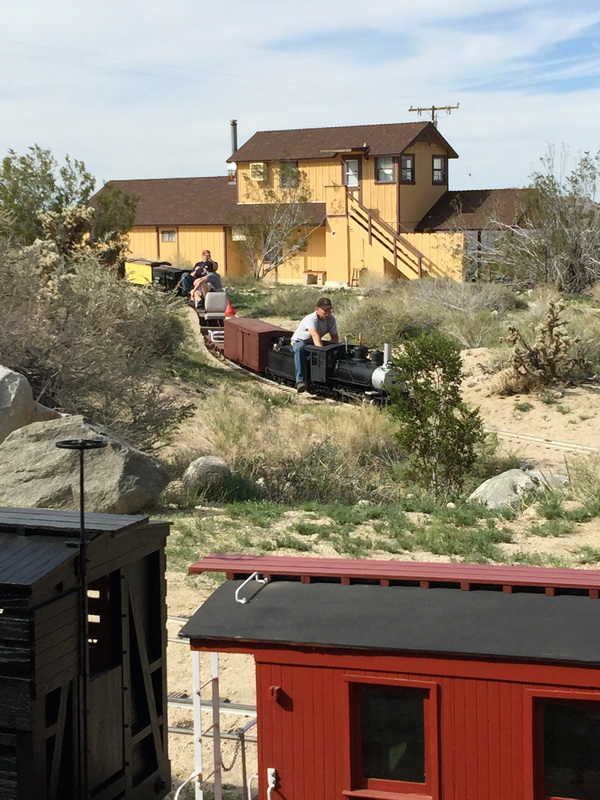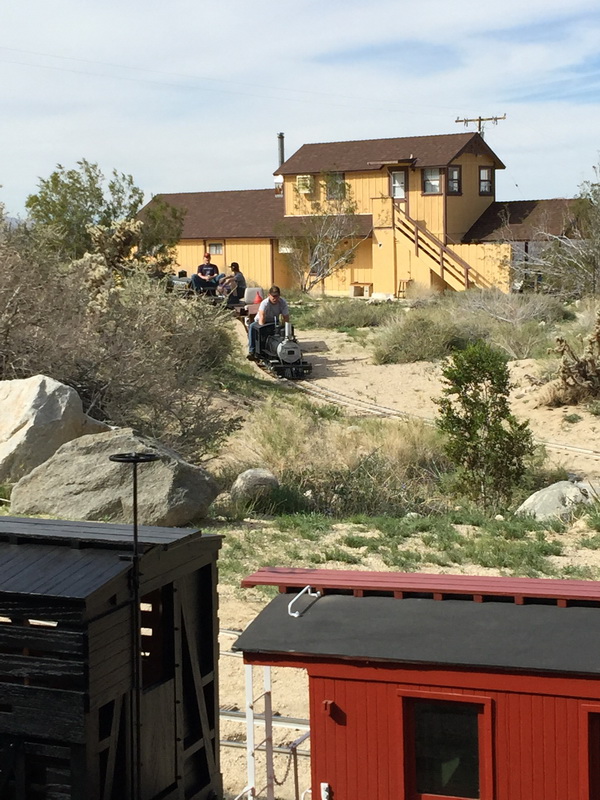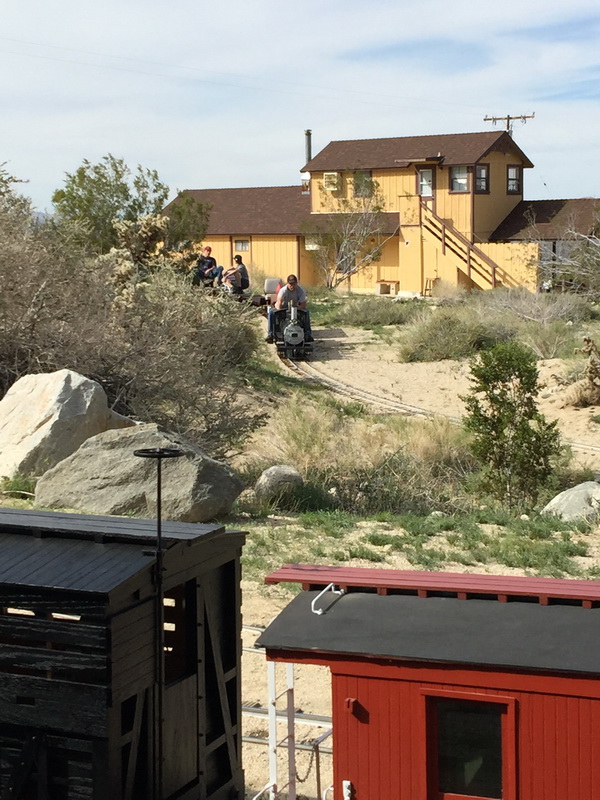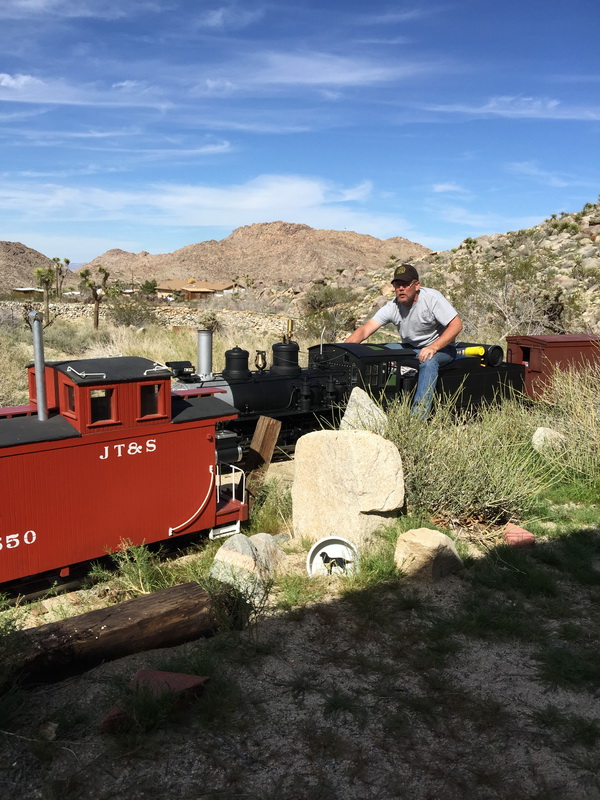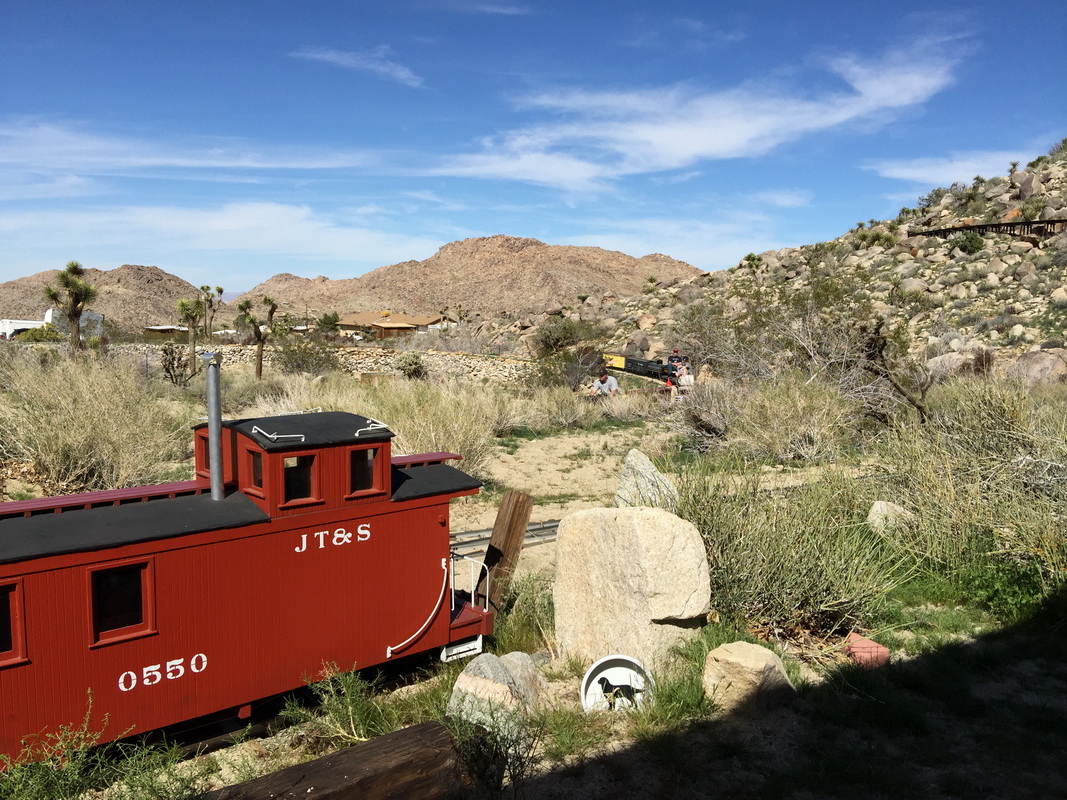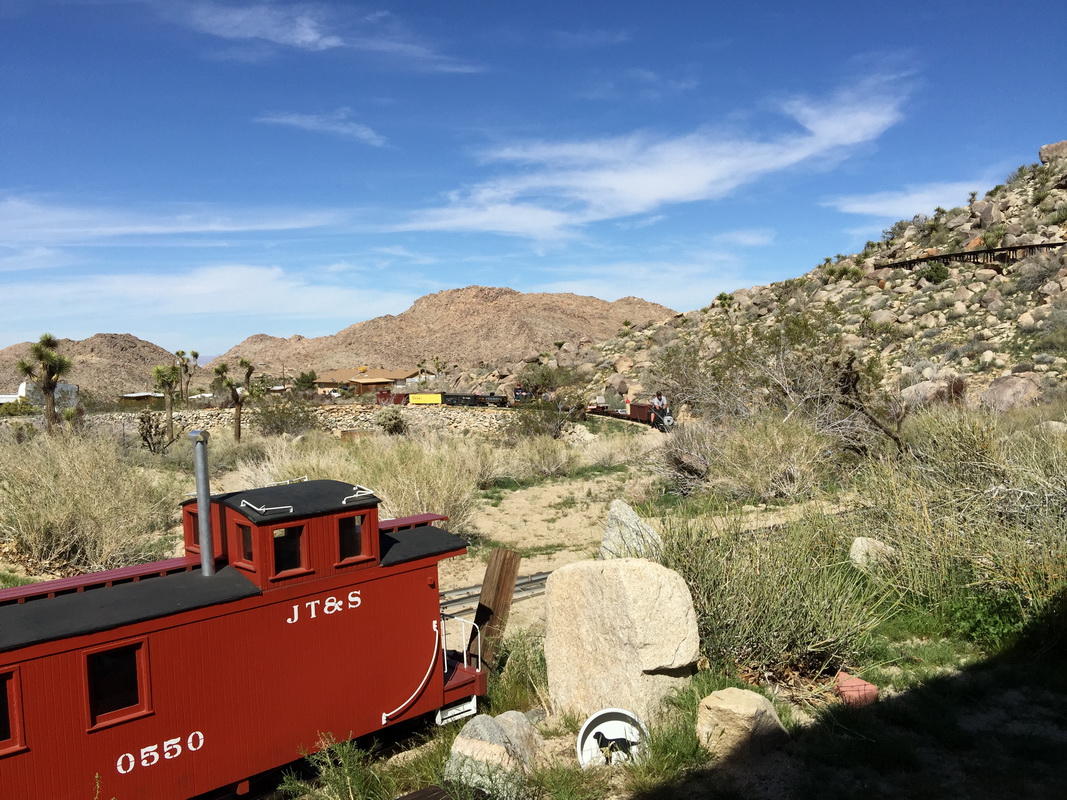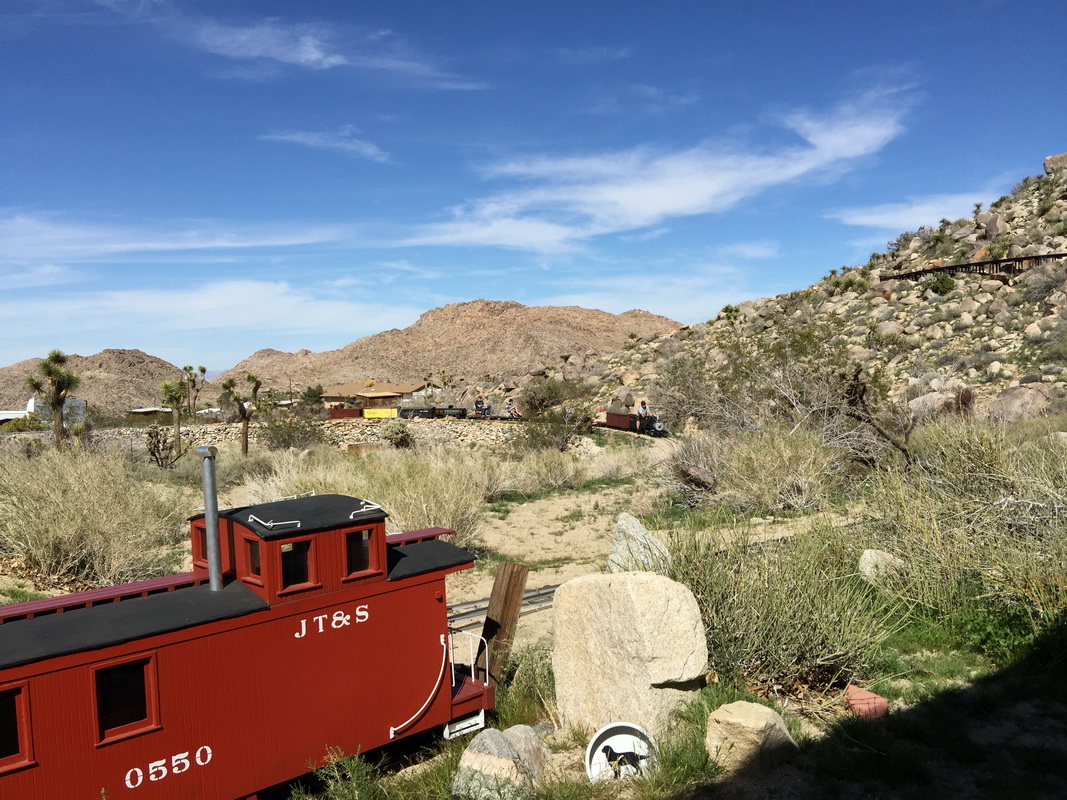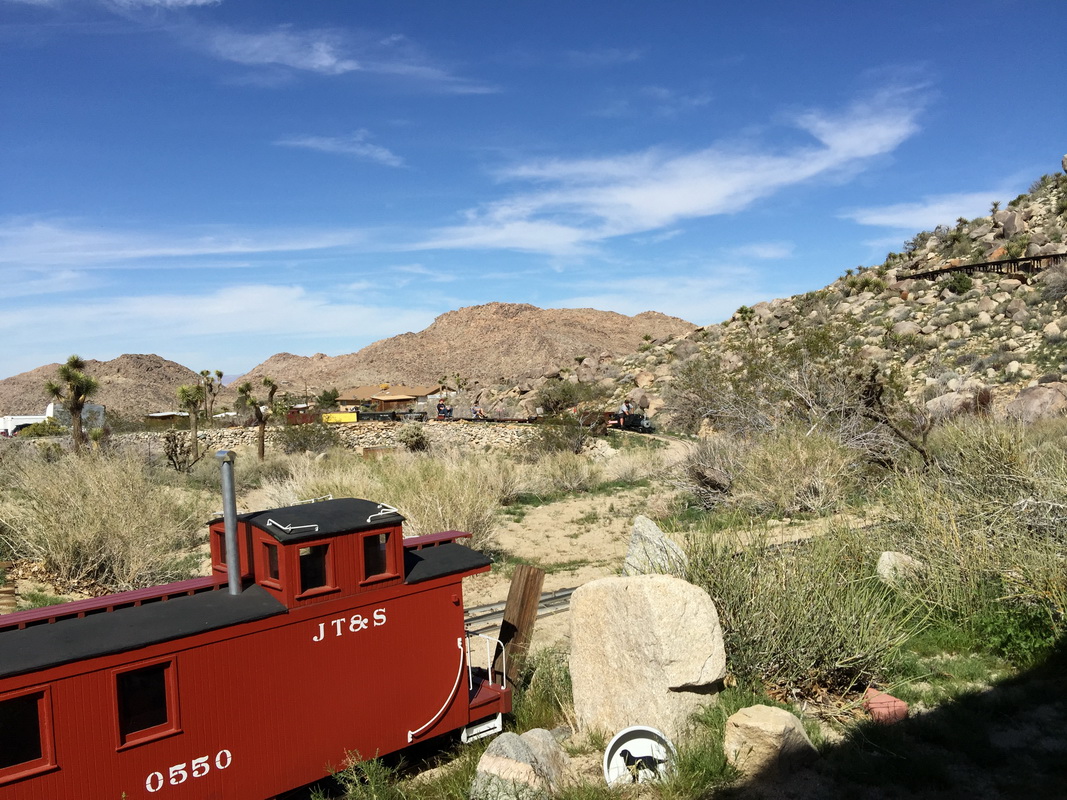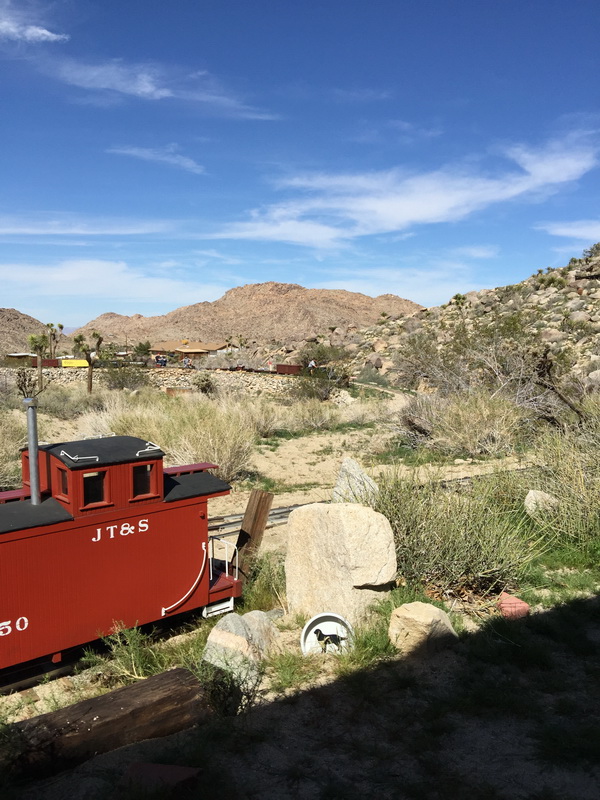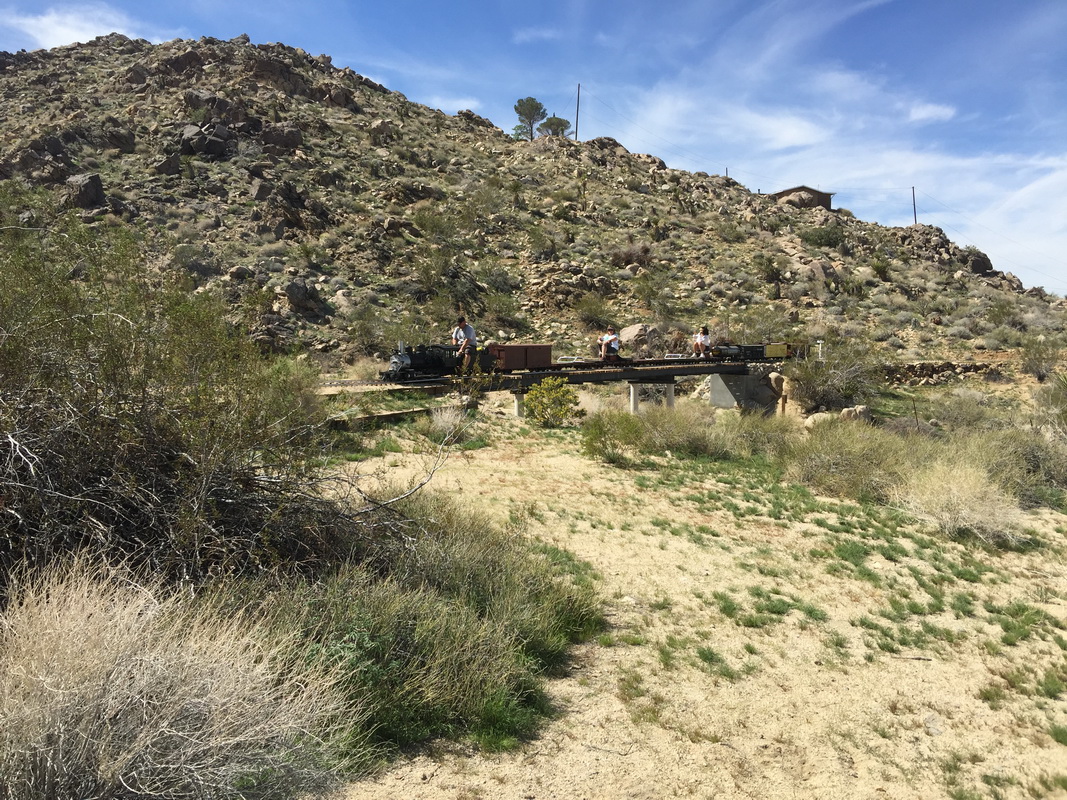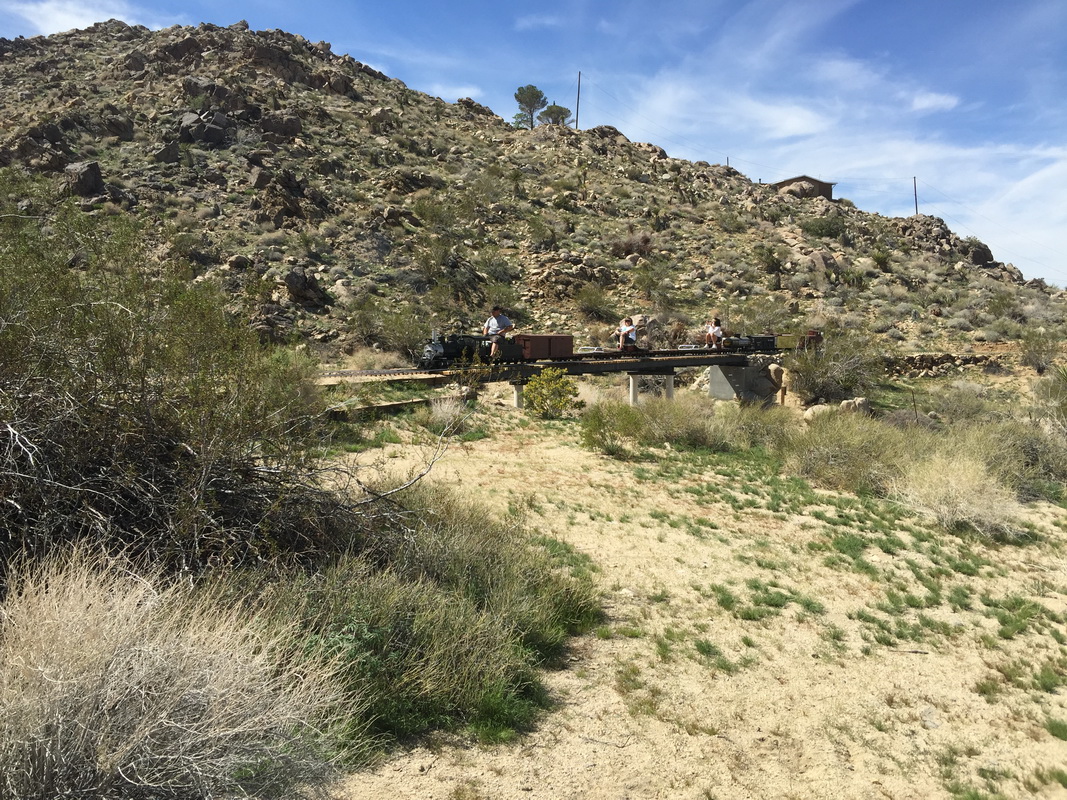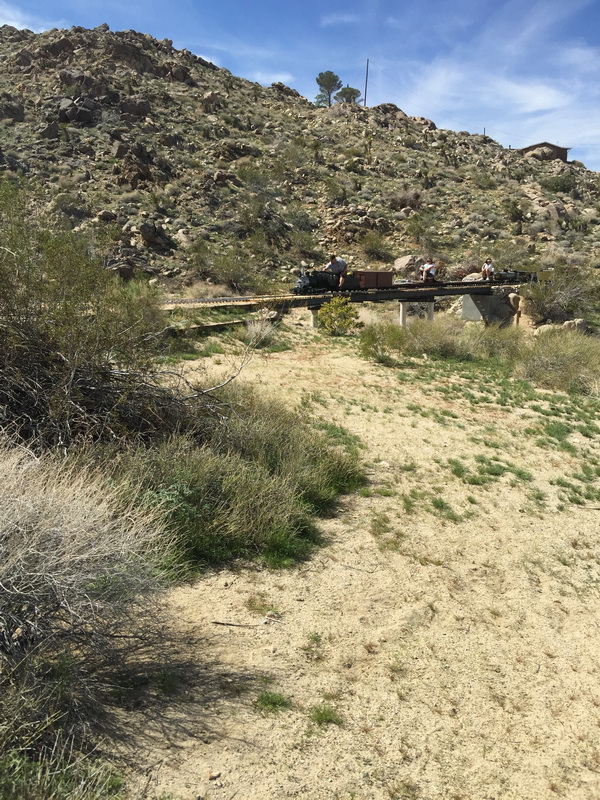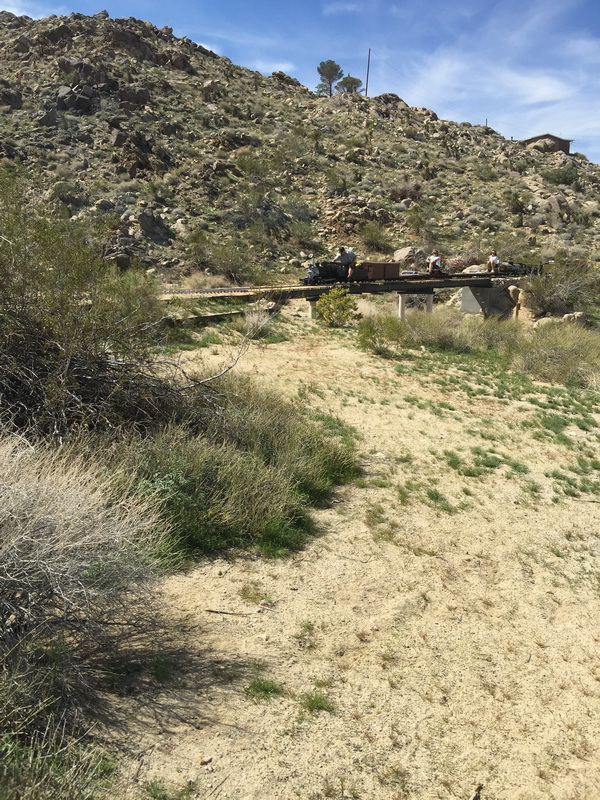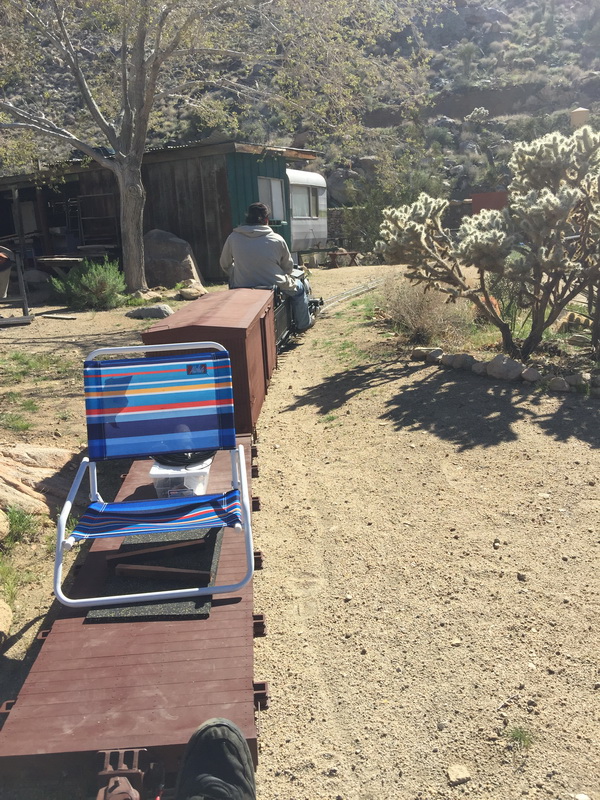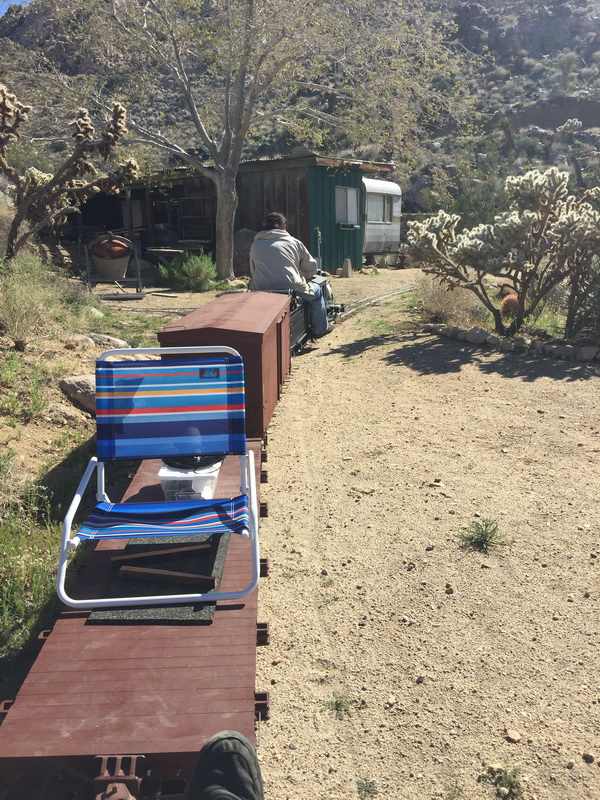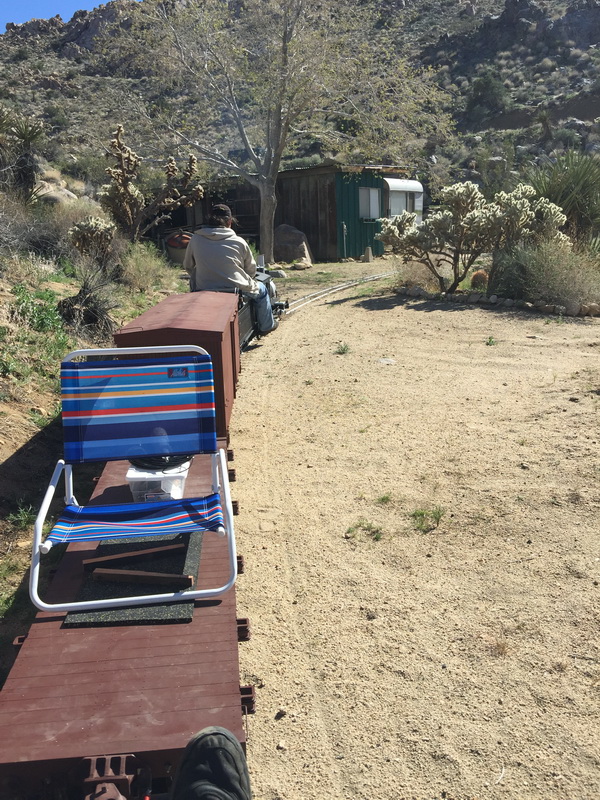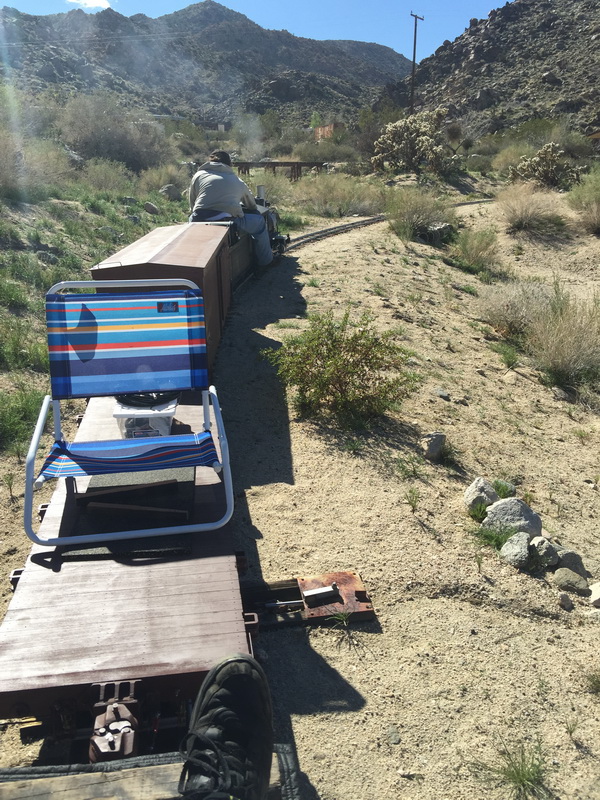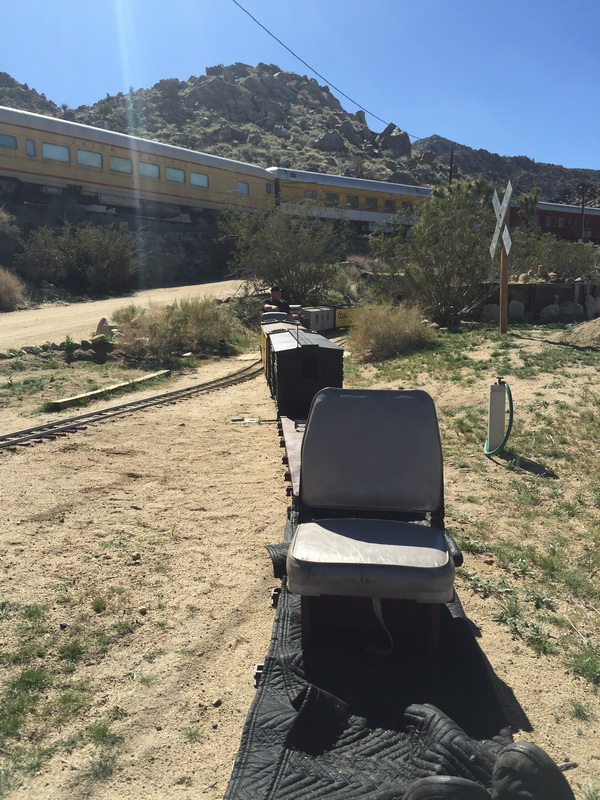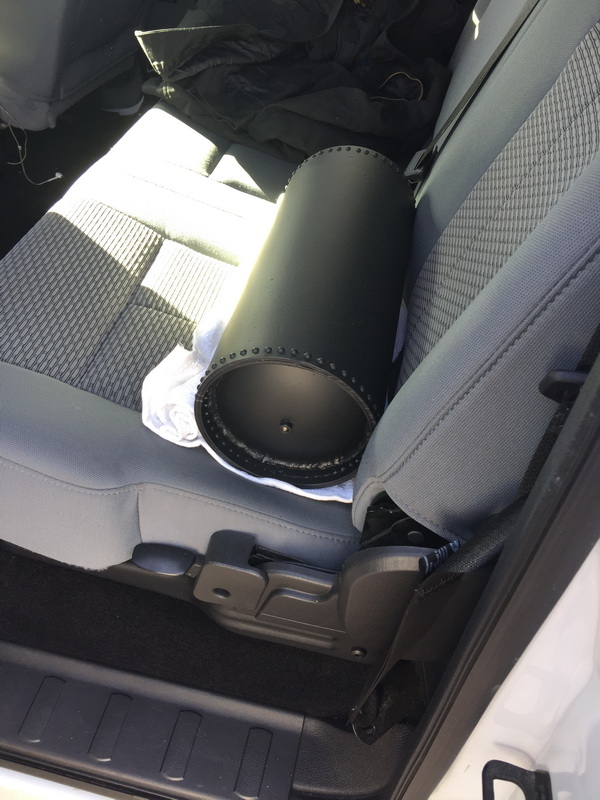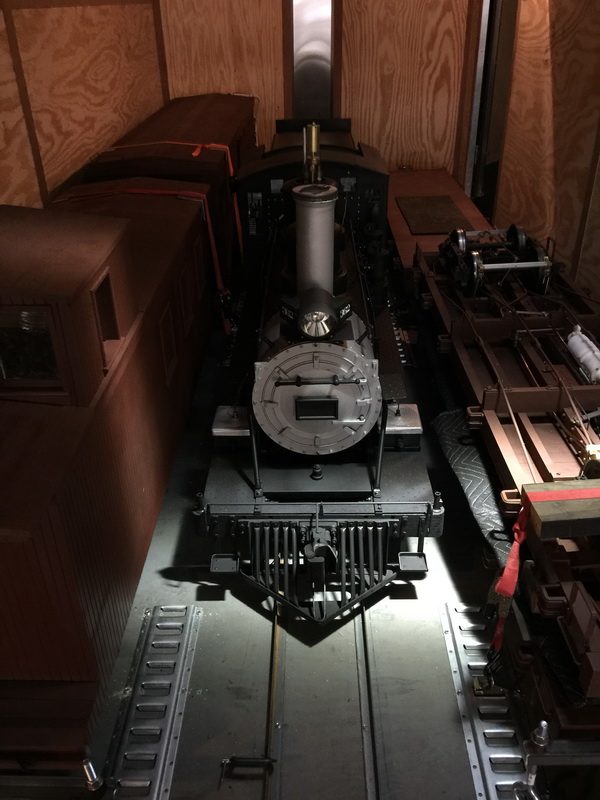 3-10-2015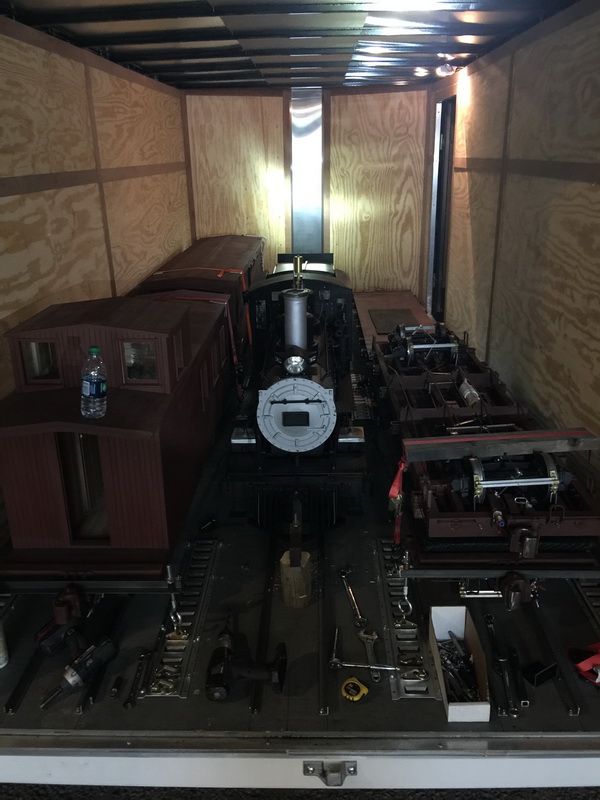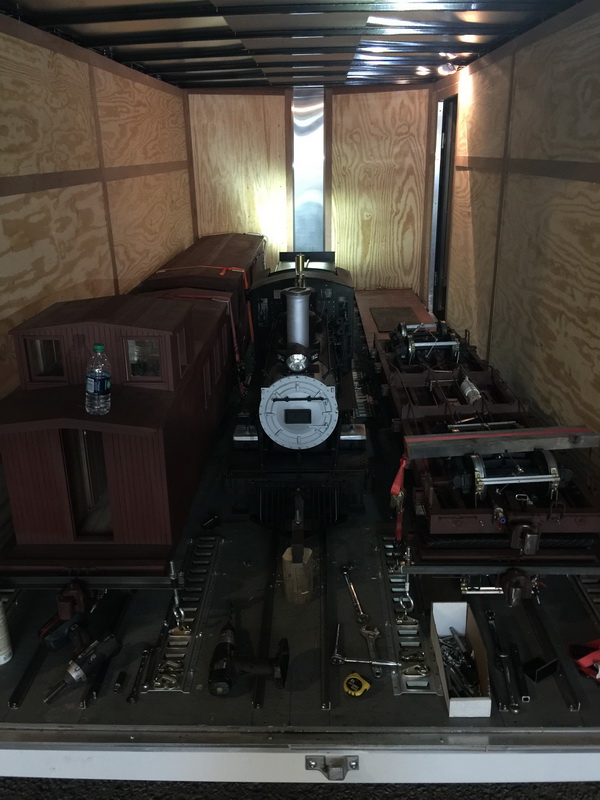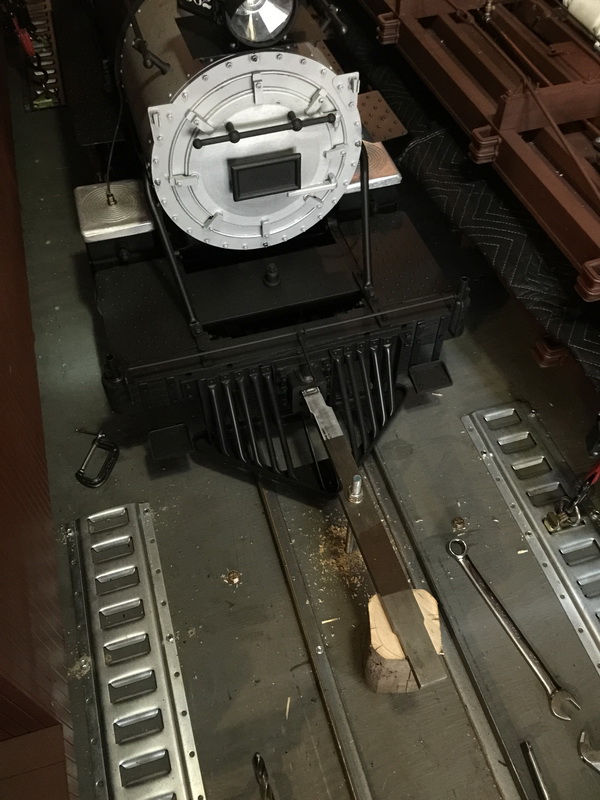 3-9-2015
MOST OF THE TRAIN IS ALL TIED DOWN NOW TO GET THE ENGINE IN THERE AND BUILD THE TIE DOWNS FOR IT.
KNOCKED OUT THE AIR TANK LAST NIGHT TOO I WORKED ABOUT 15 HOURS YESTERDAY AND I AM FEELING IT TODAY BUT SOON BE LOADED AND PLAYING TRAINS. TEST TANK TODAY HOPEFULLY IT HOLDS AIR. PAINT AND PLUMB AND LOAD THIS PIG. HEADLIGHT IS PAINTED AND ON AND THE ELECTRICAL STUFF IS HERE TO HOPEFULLY GET THAT ON BY MLS SO WE CAN RUN AT NIGHT A LITTLE.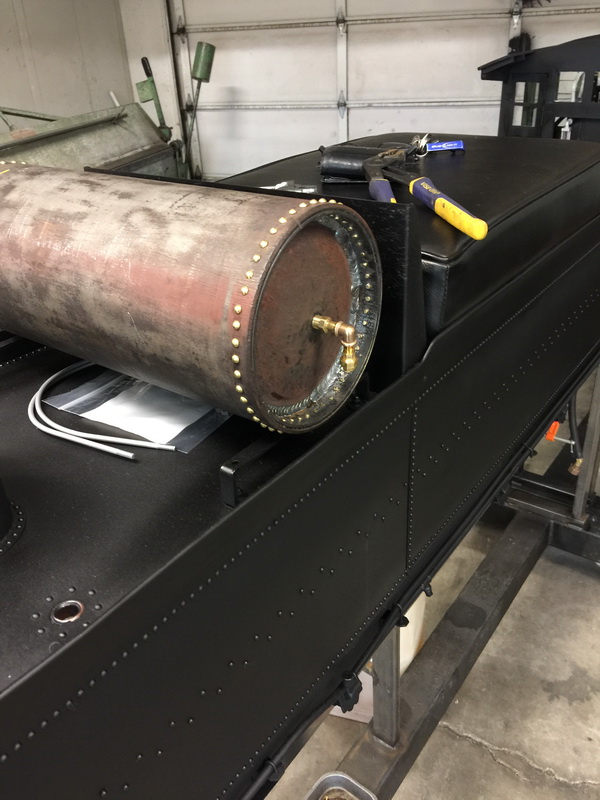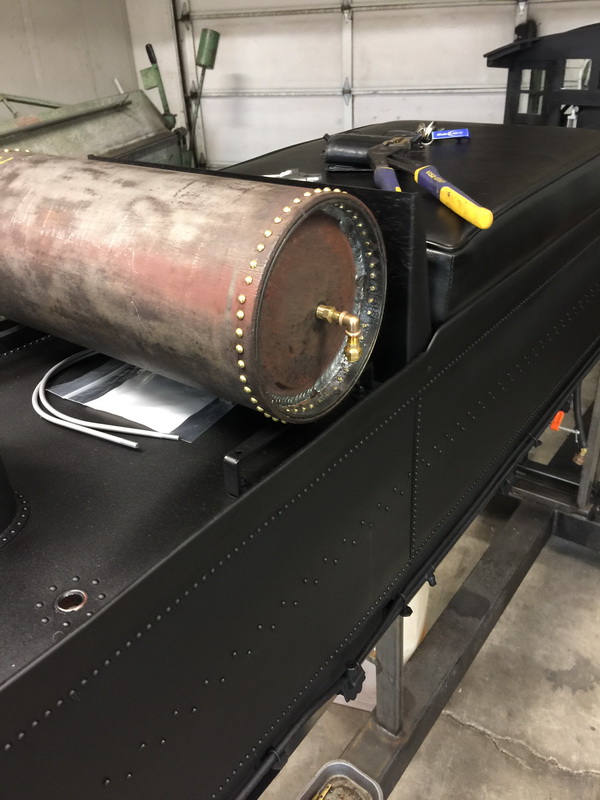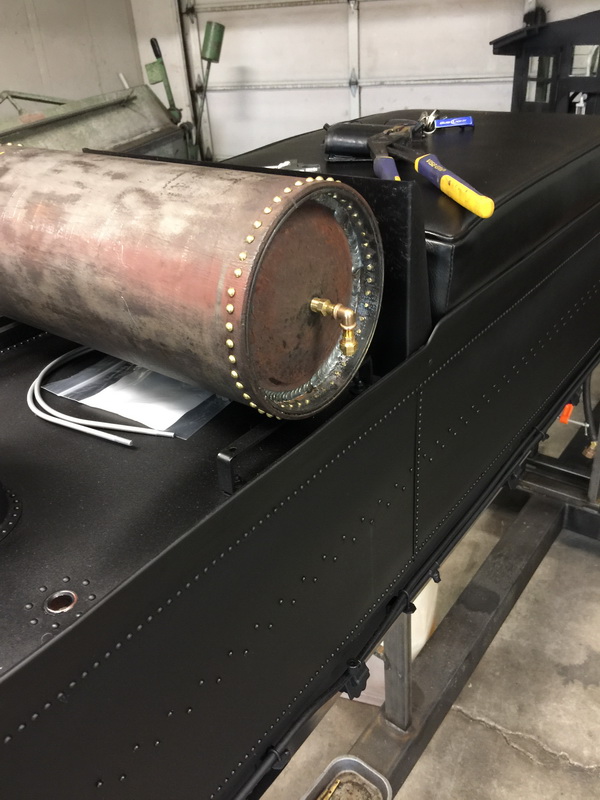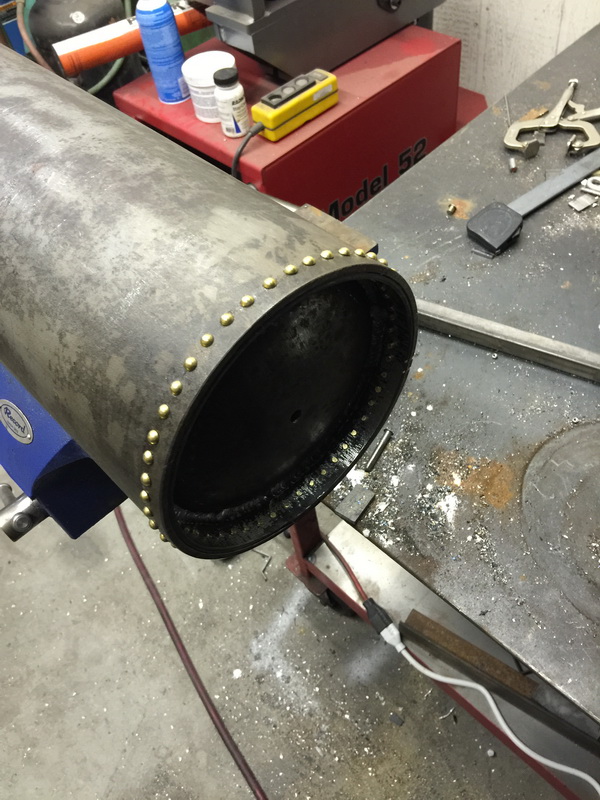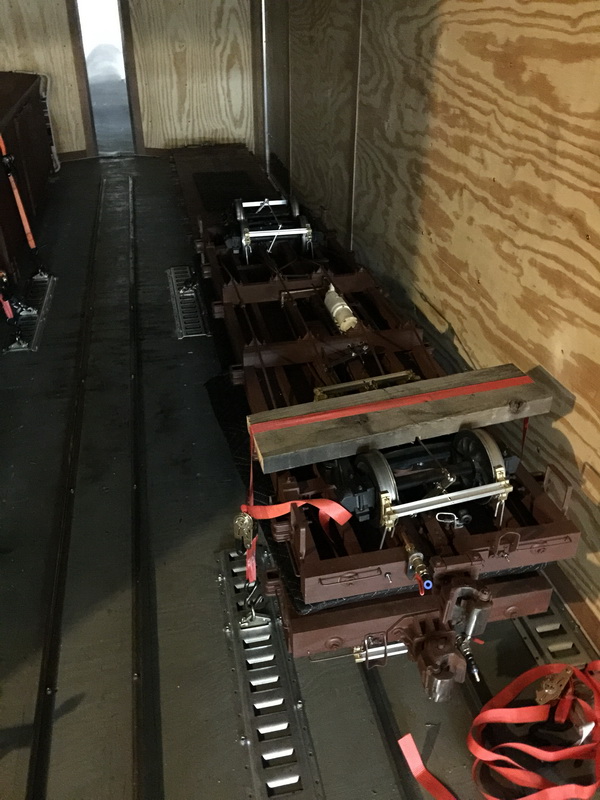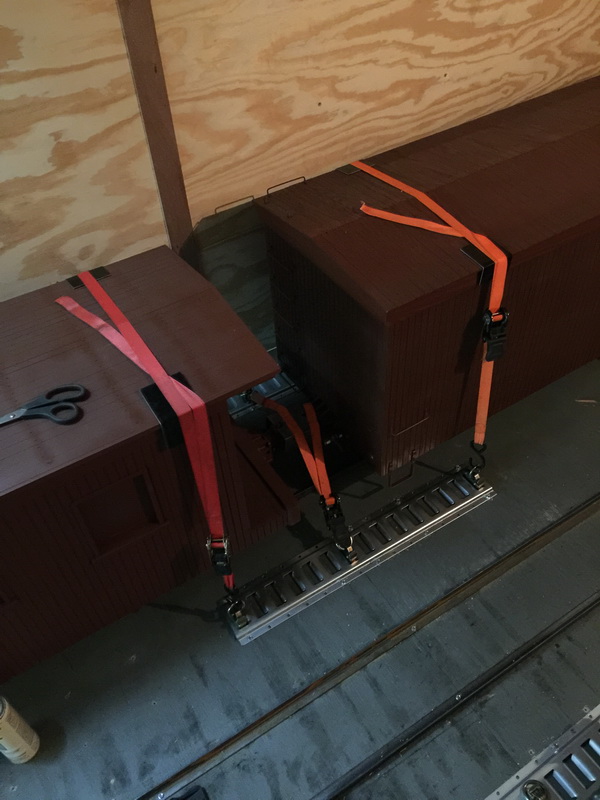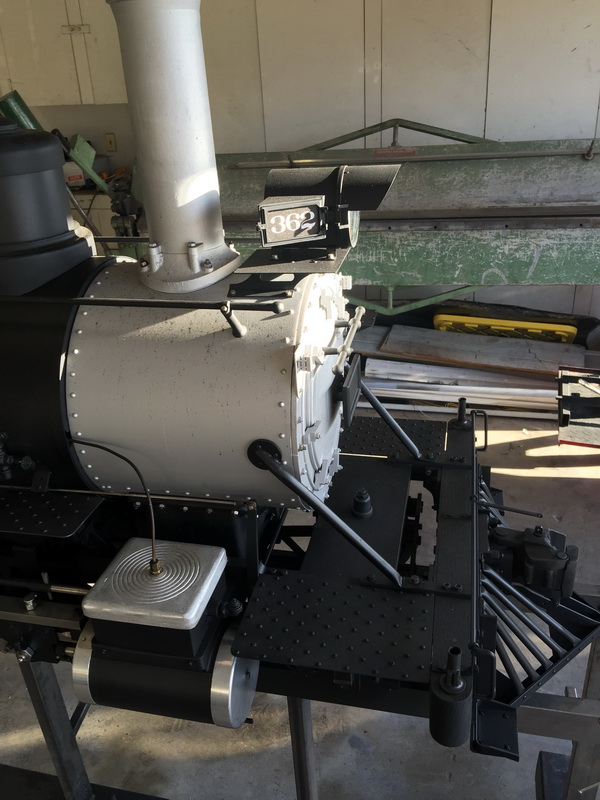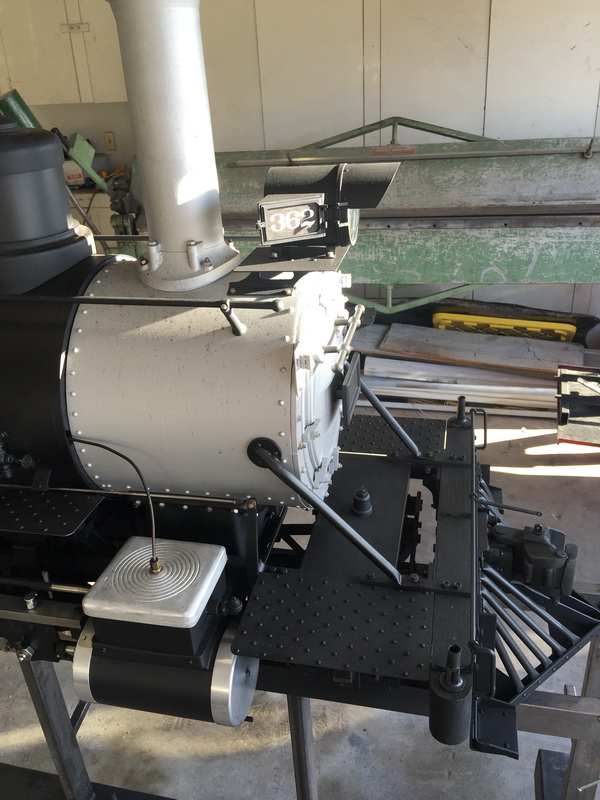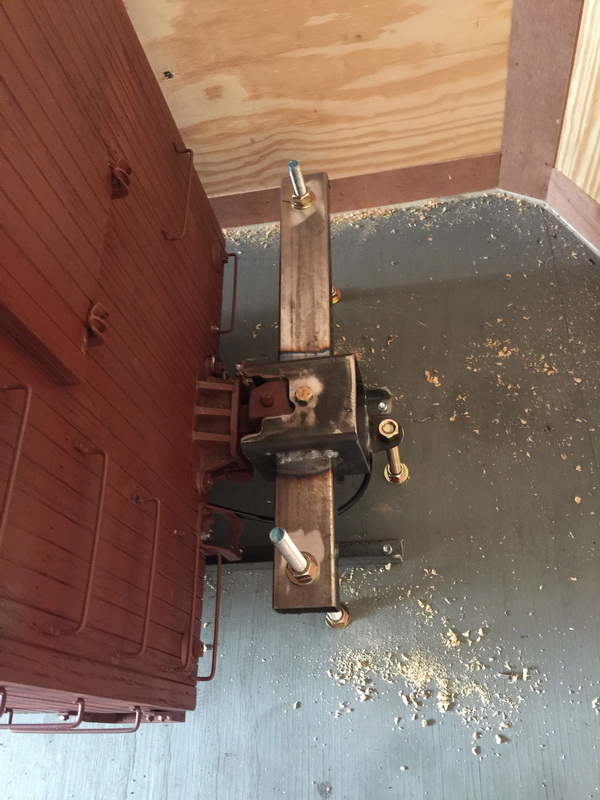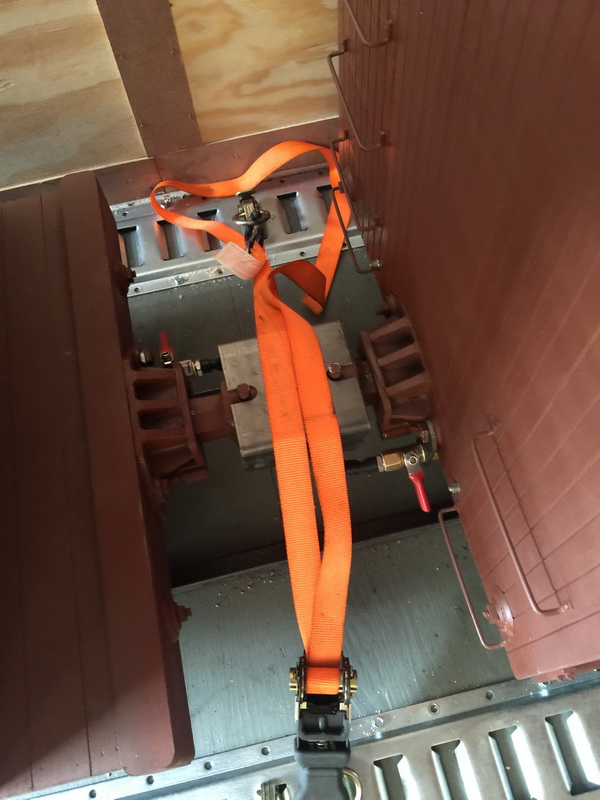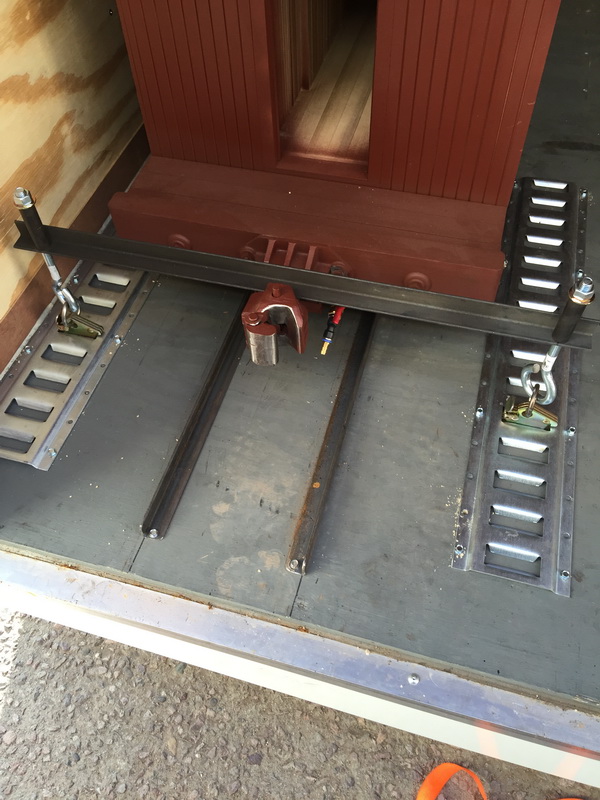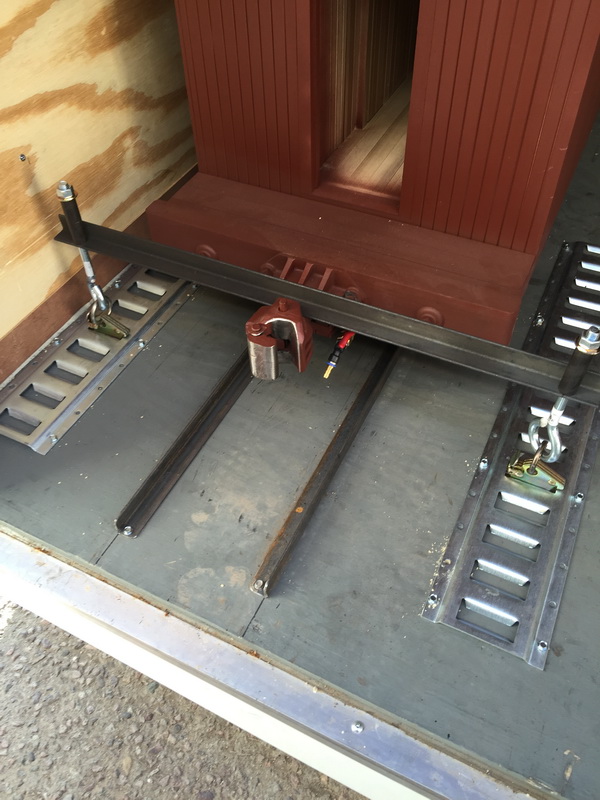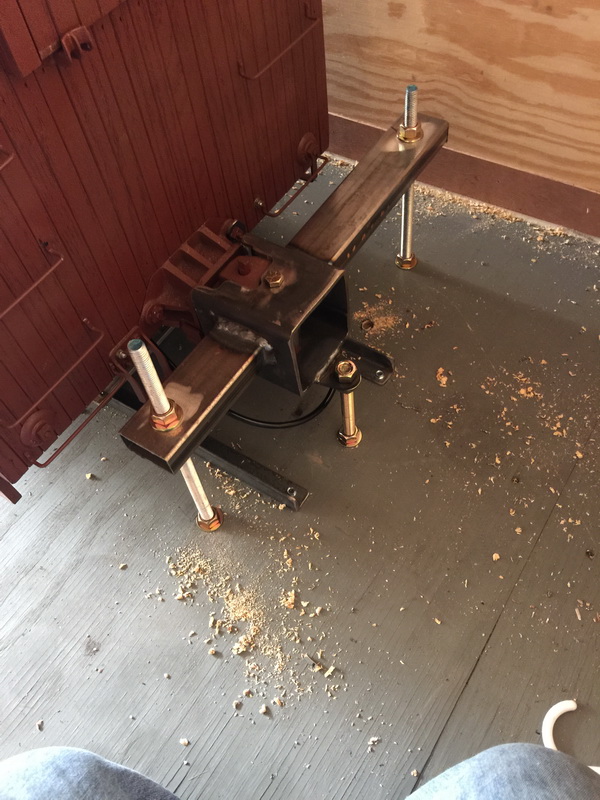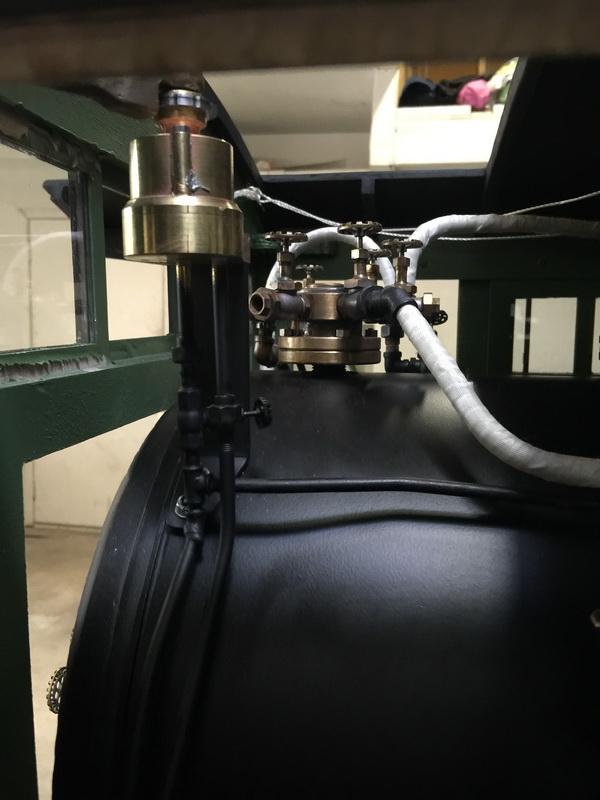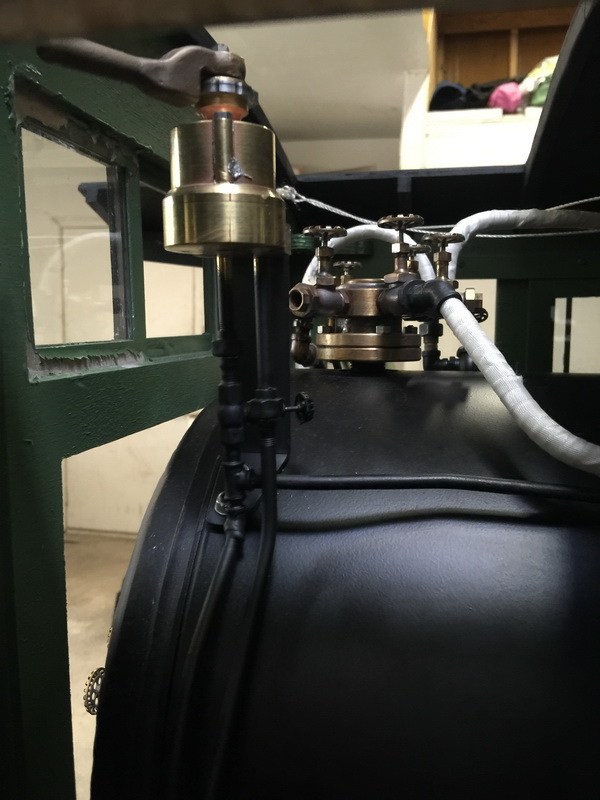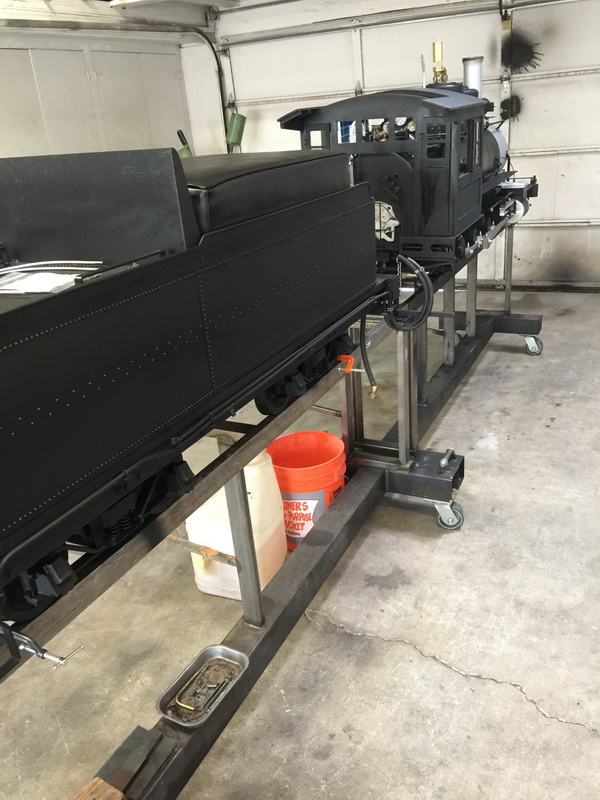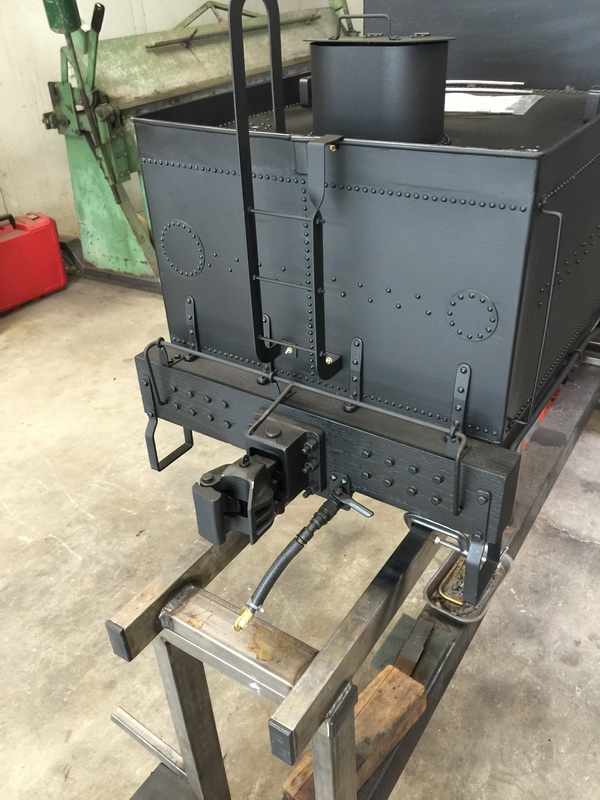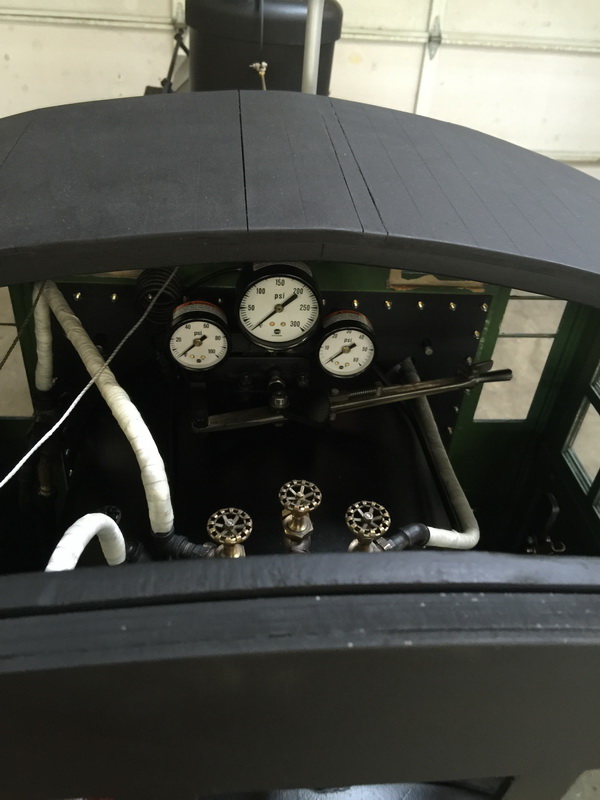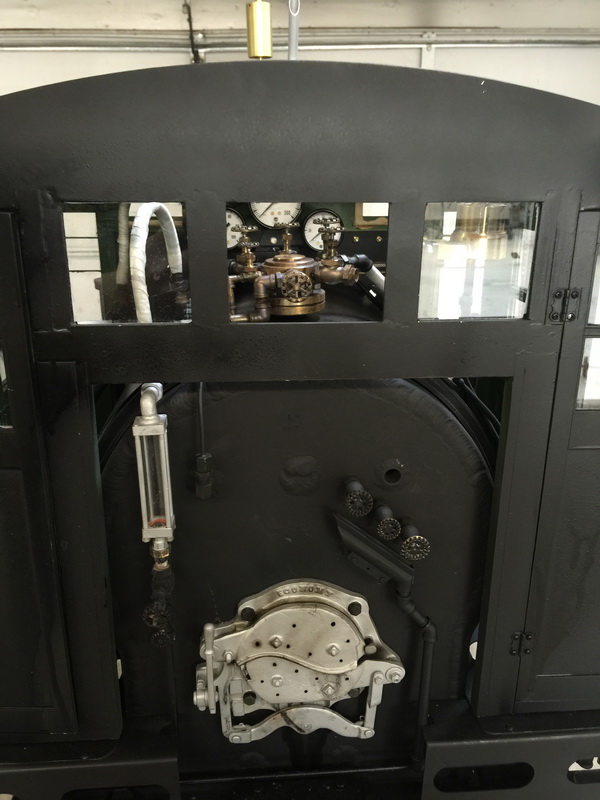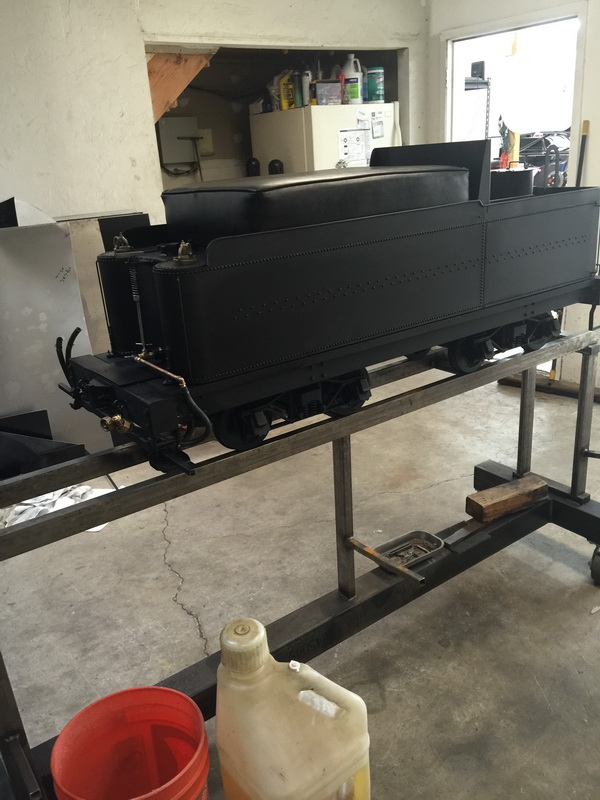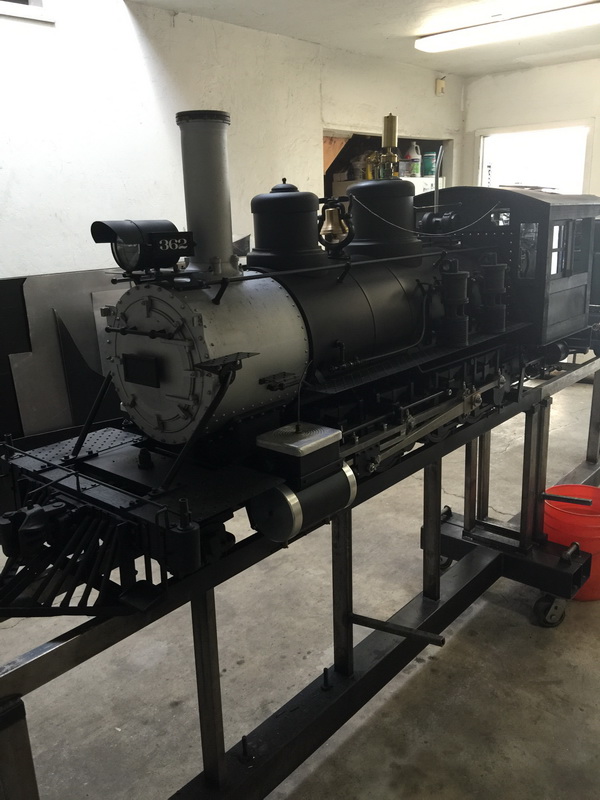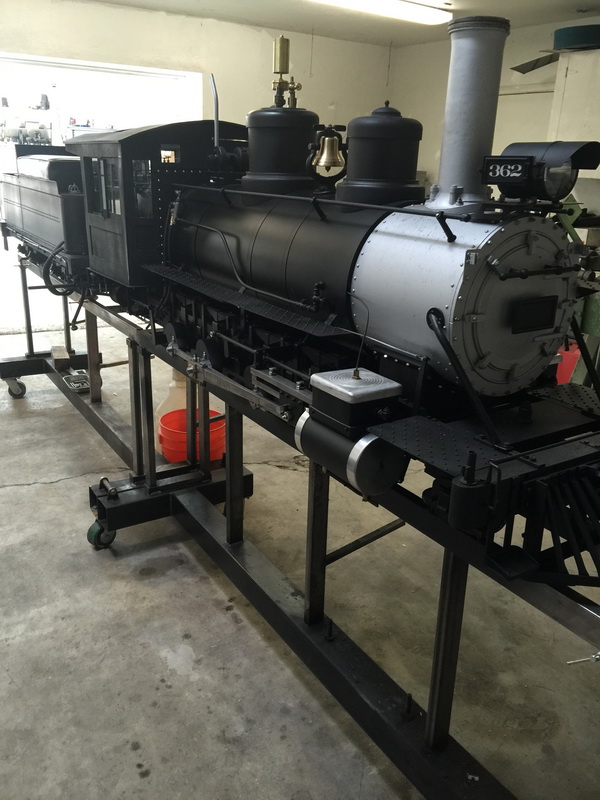 3-8-2015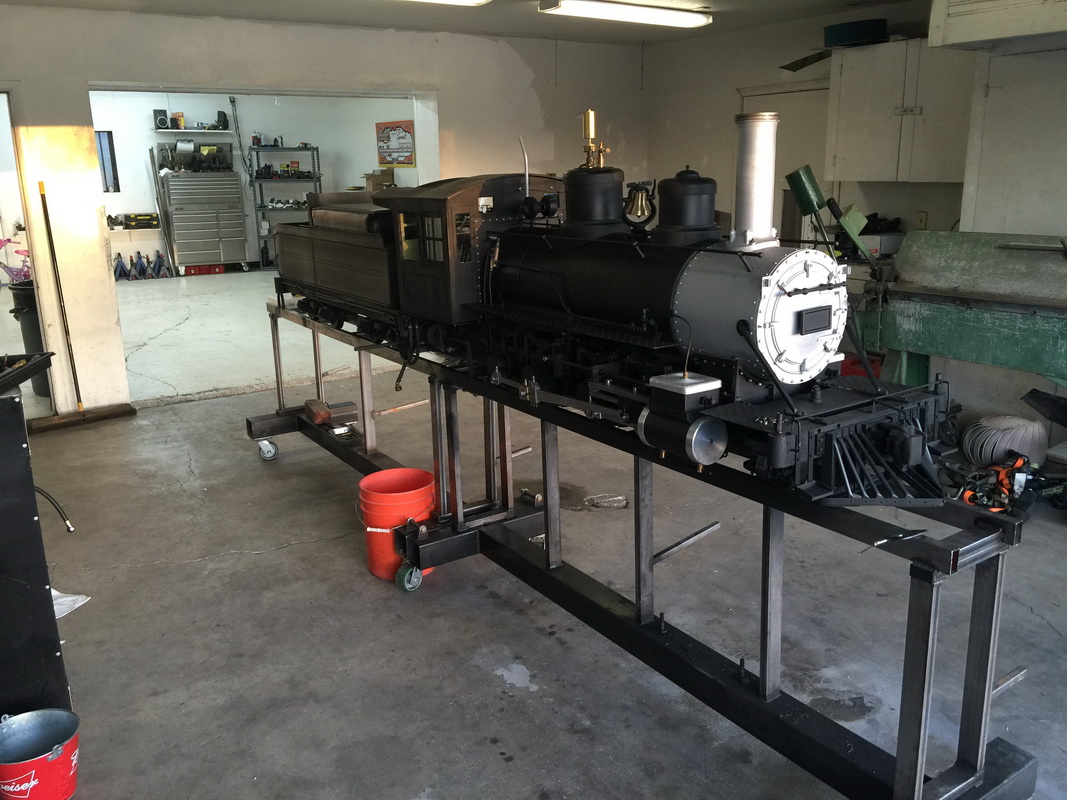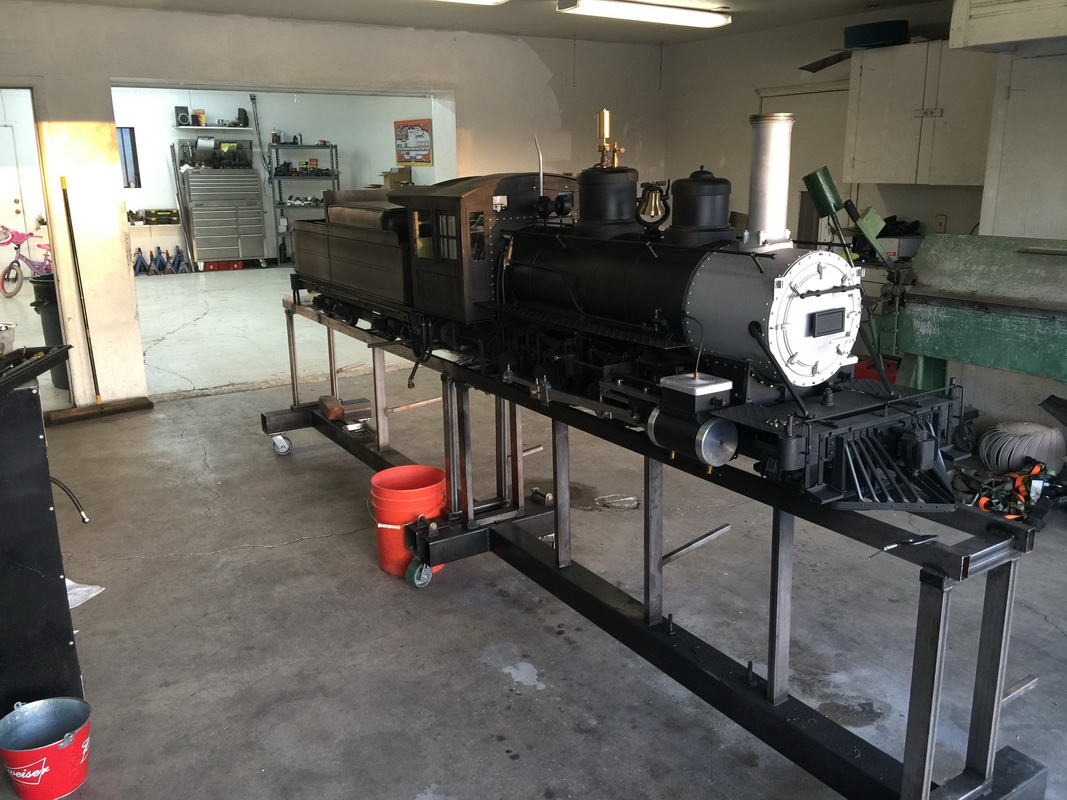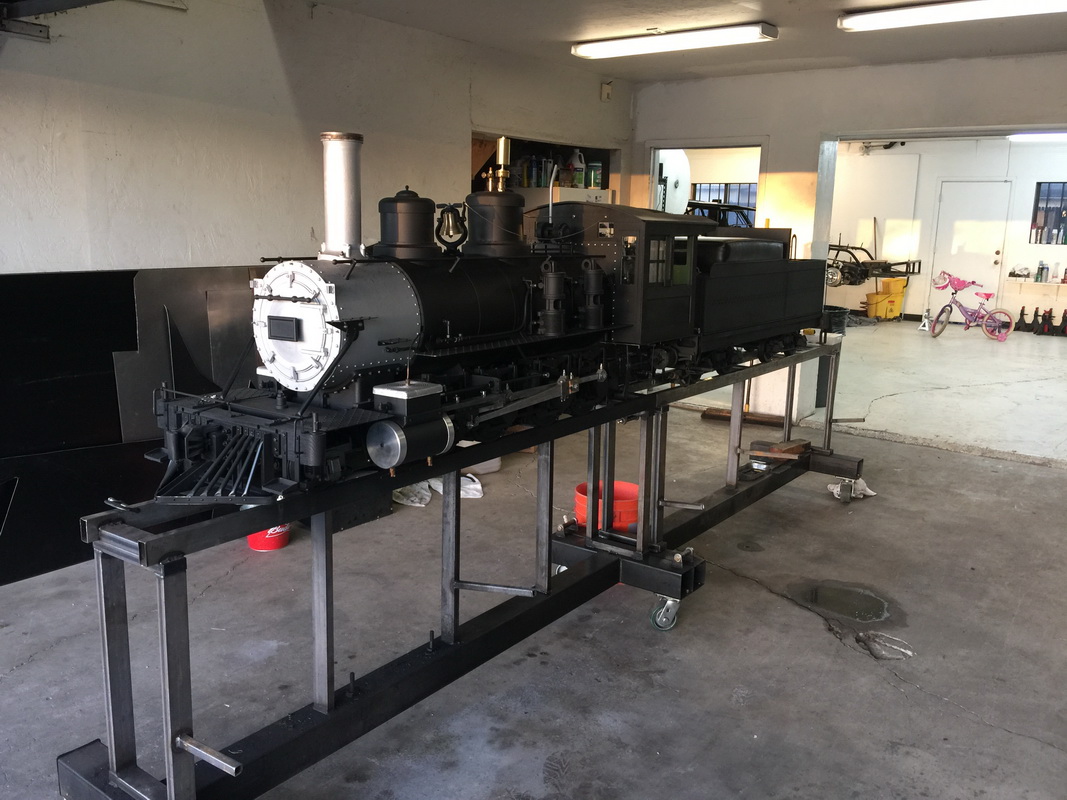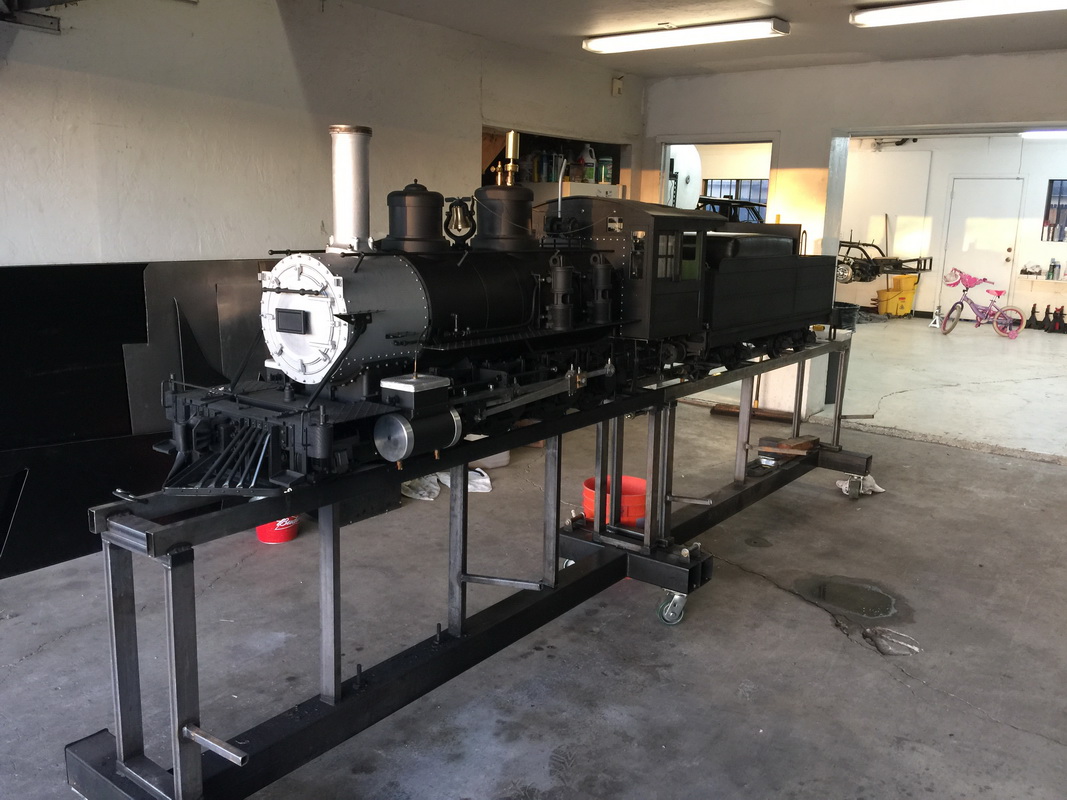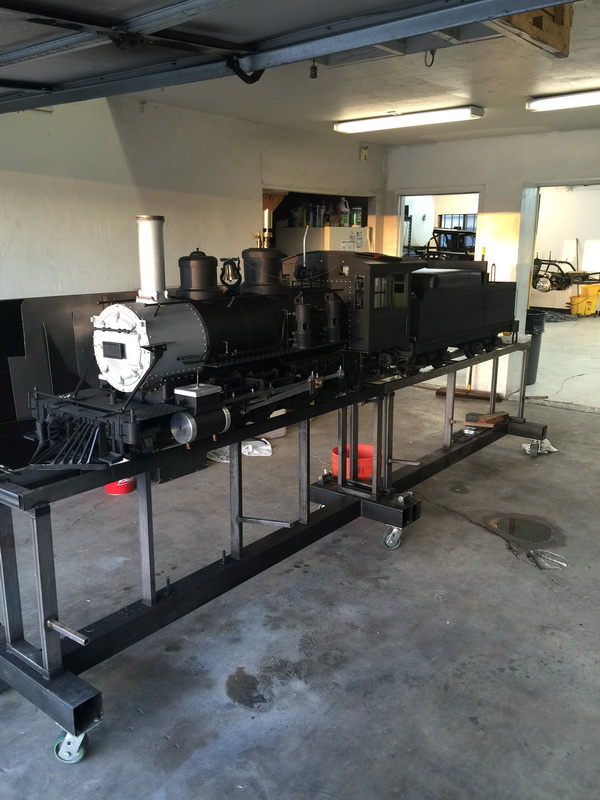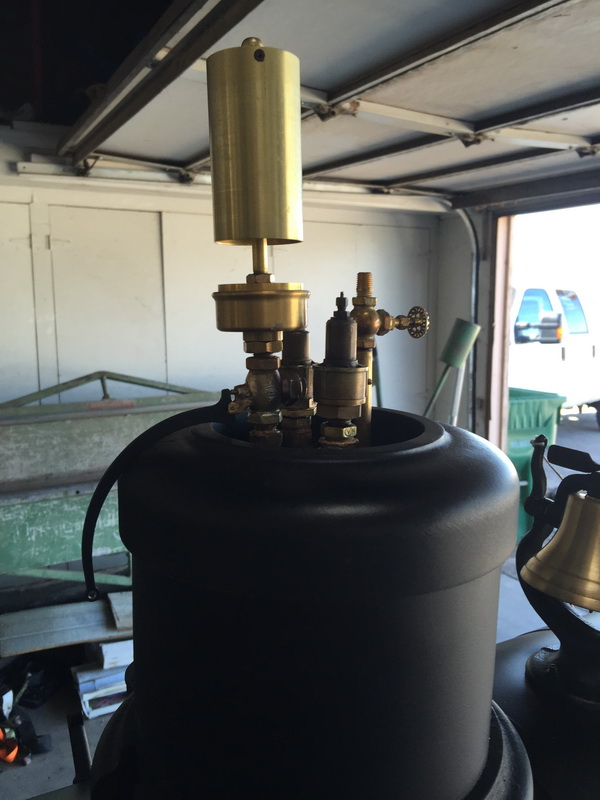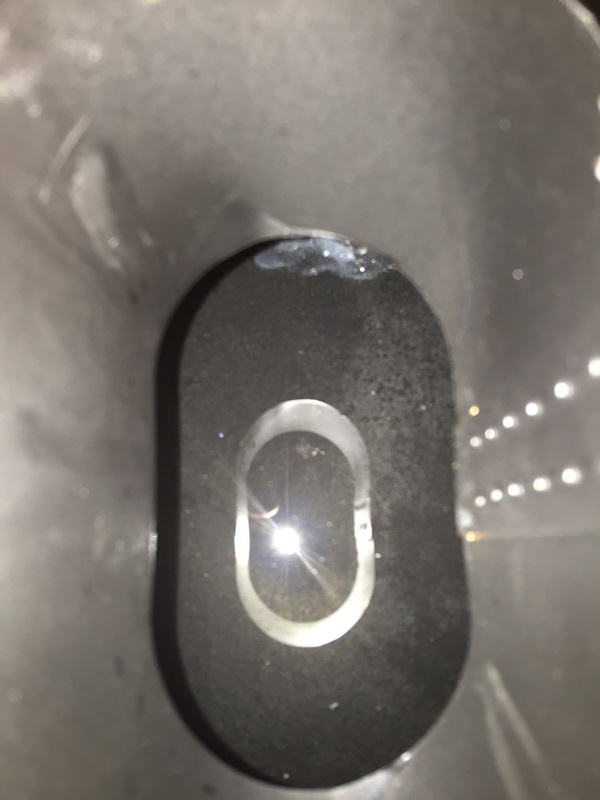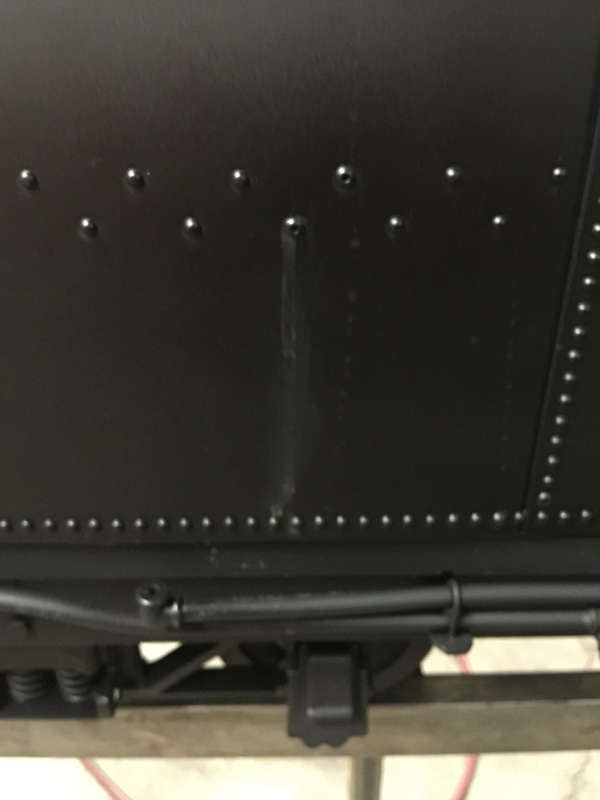 3-6-2015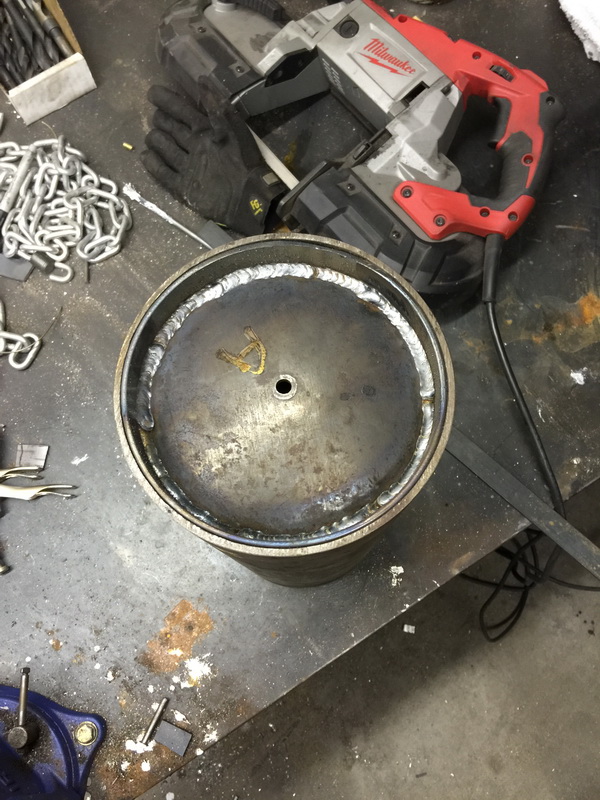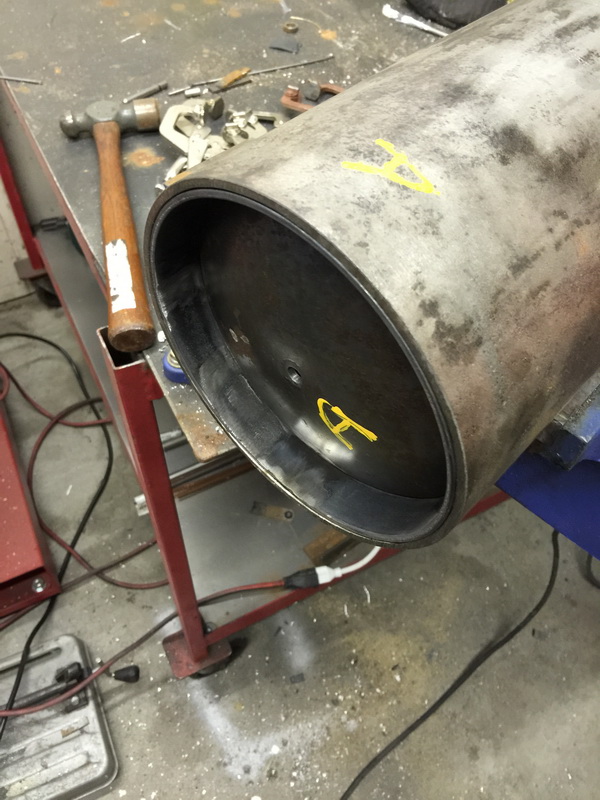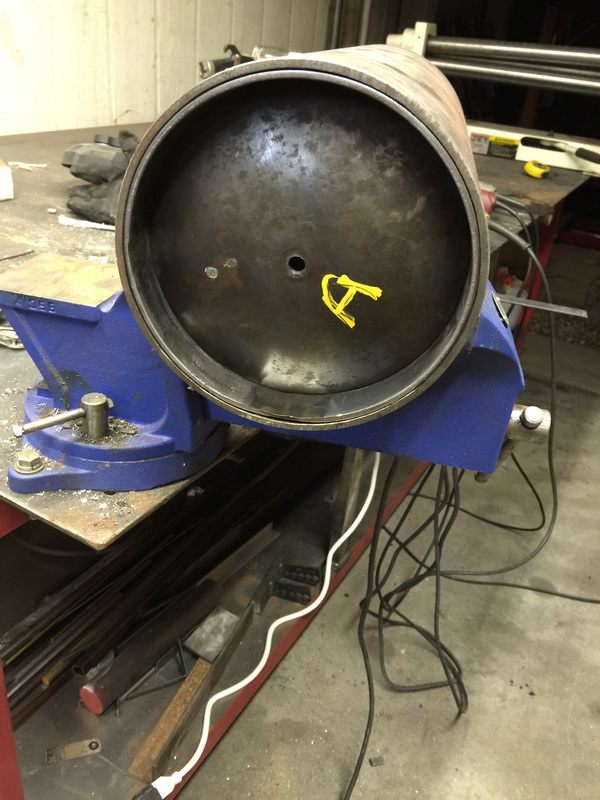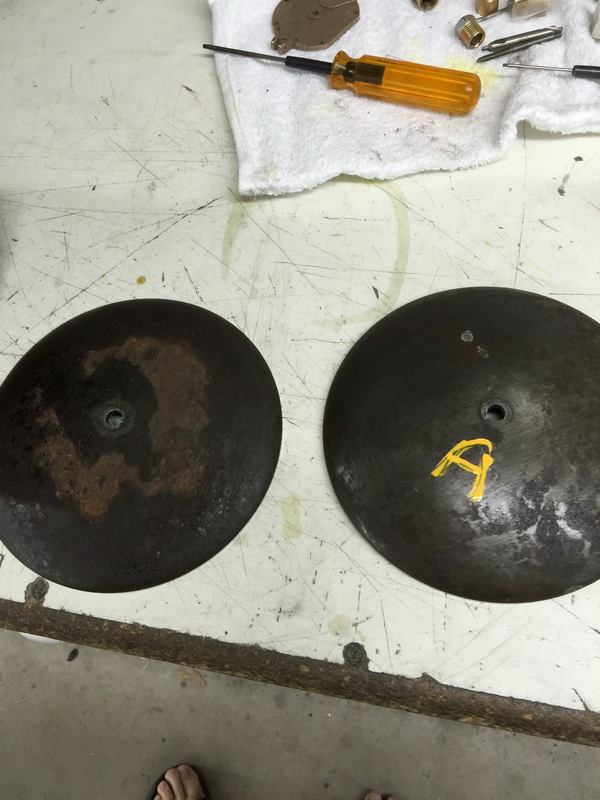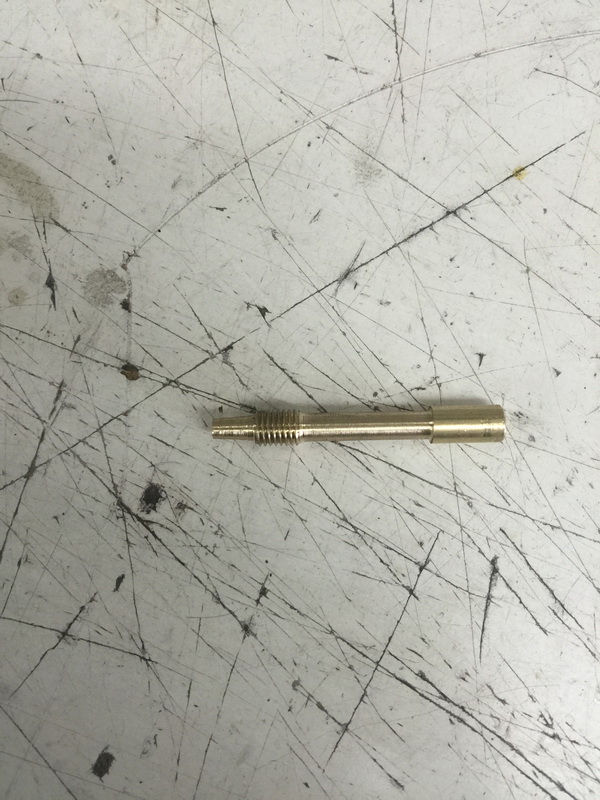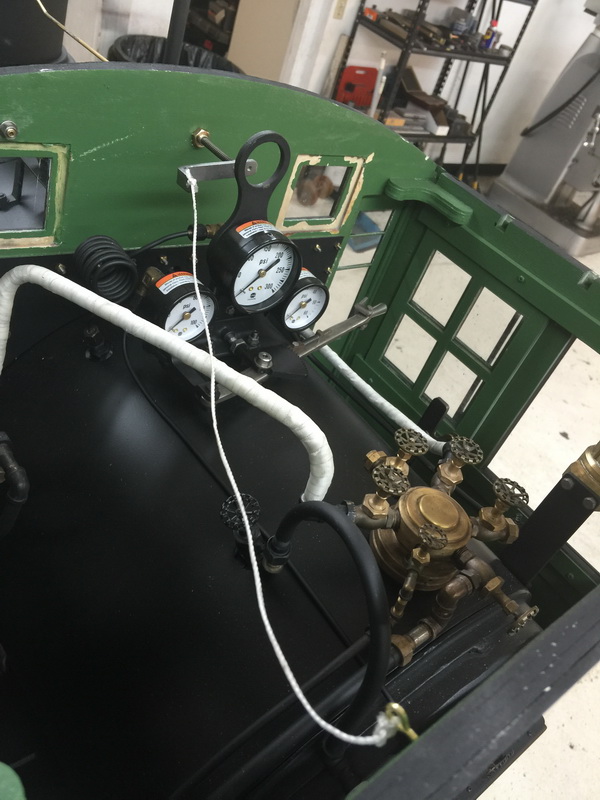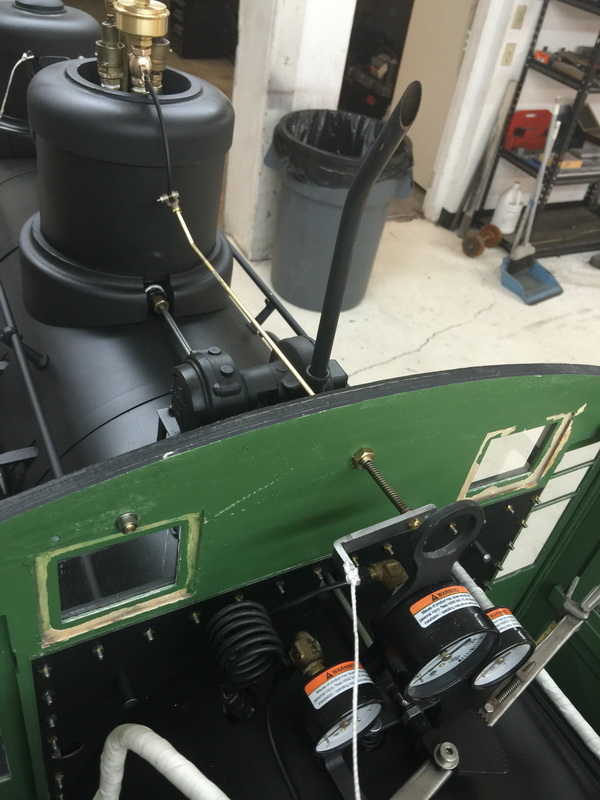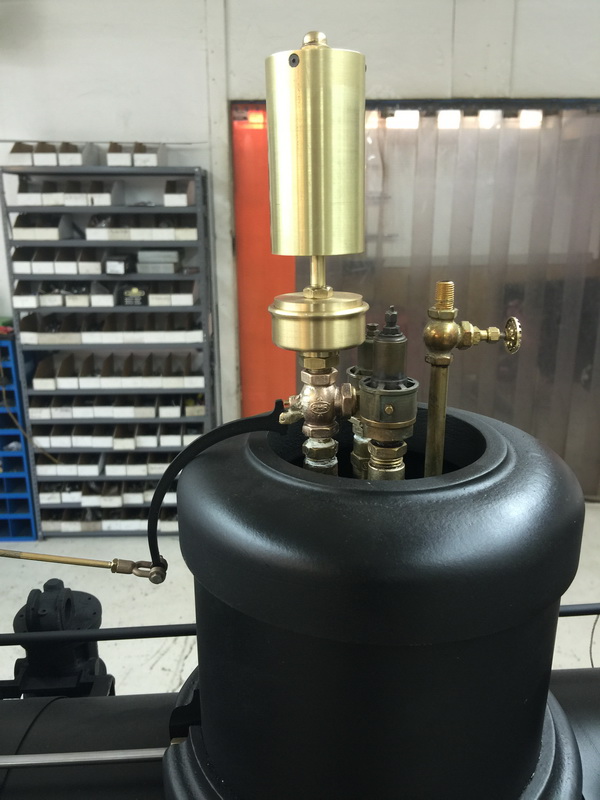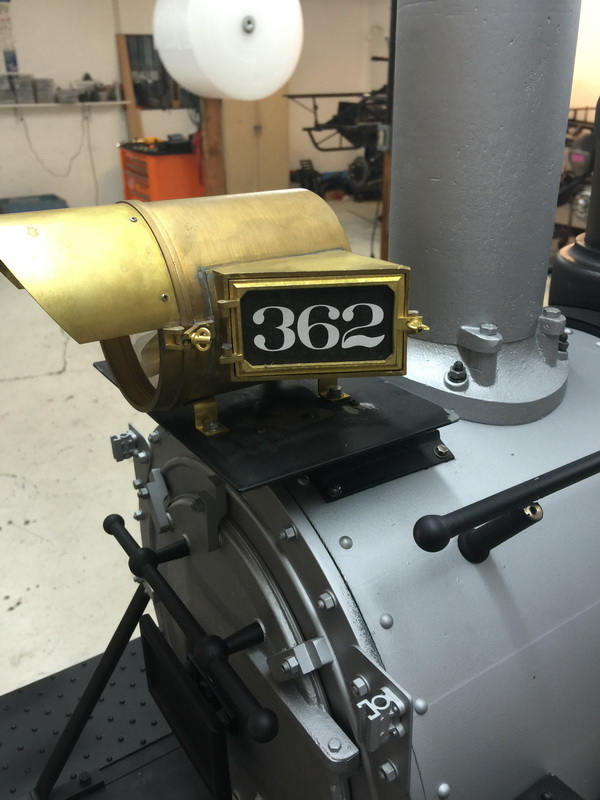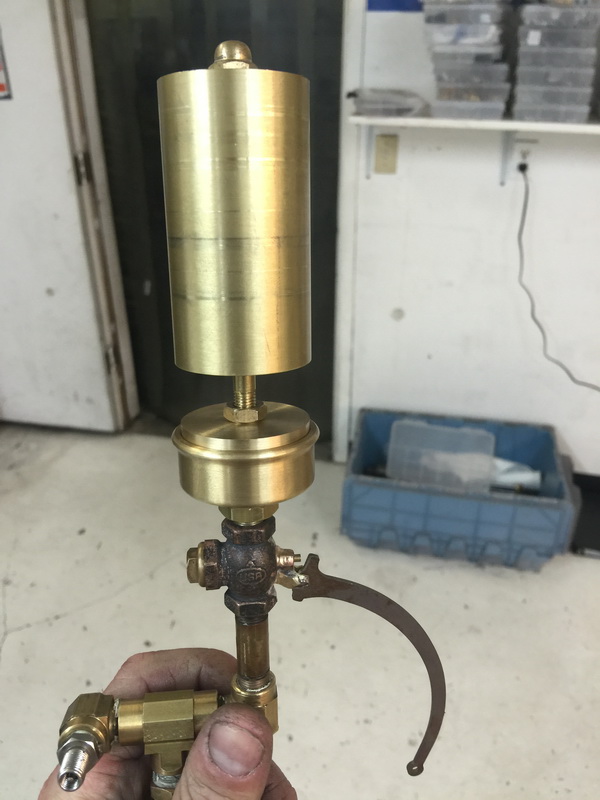 3-3-2015
NEARLY COMPLETE AND READY FOR JTSRR 2015 NARROW GAUGE MEET. 2 YEAR AND 3 MONTHS TO GET TO THIS STAGE.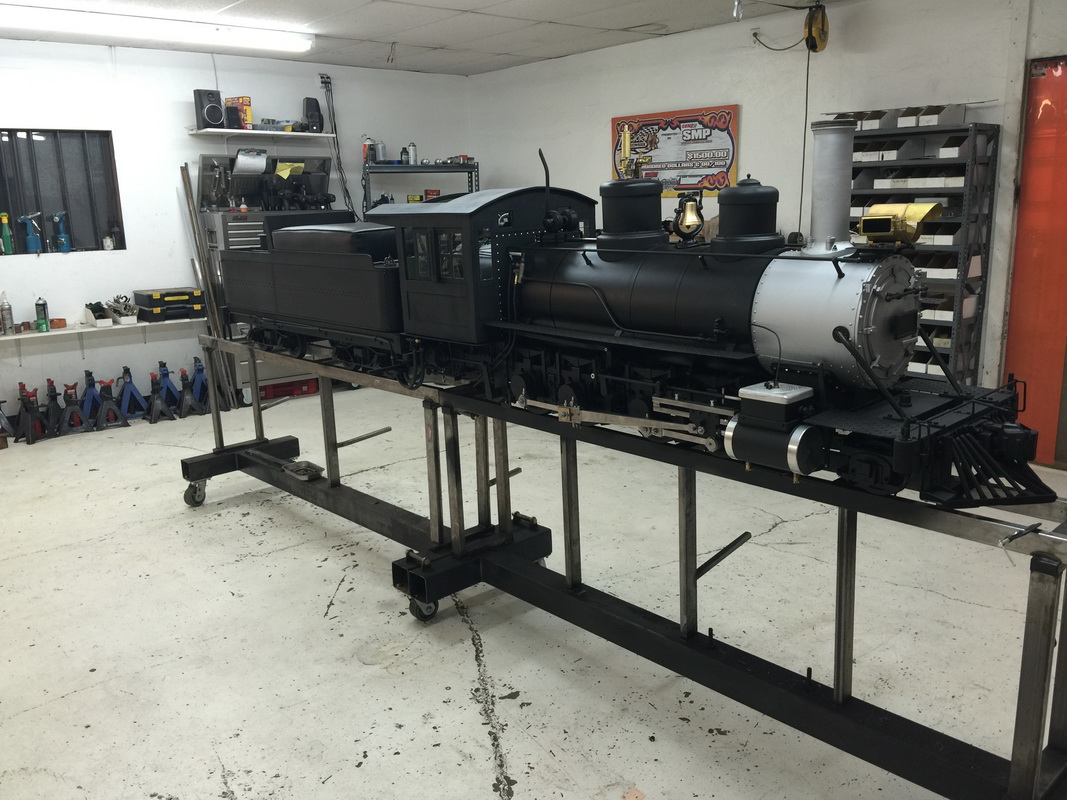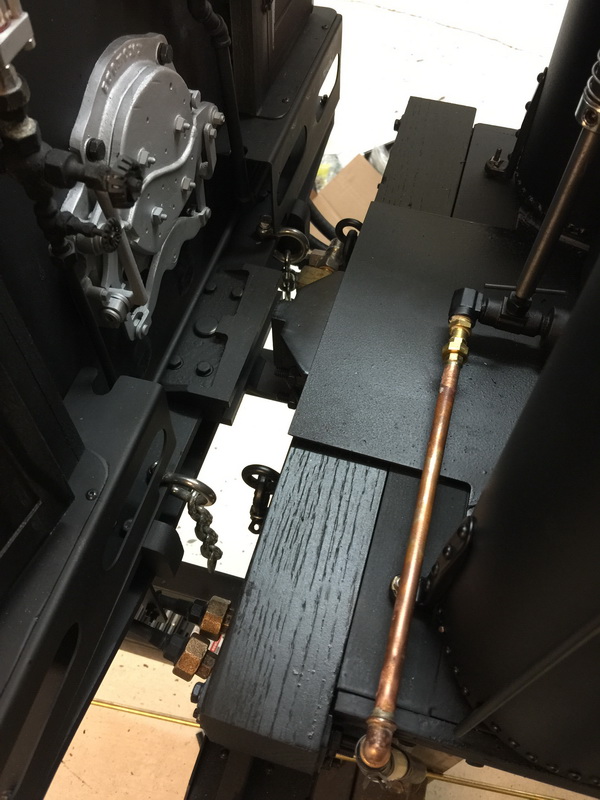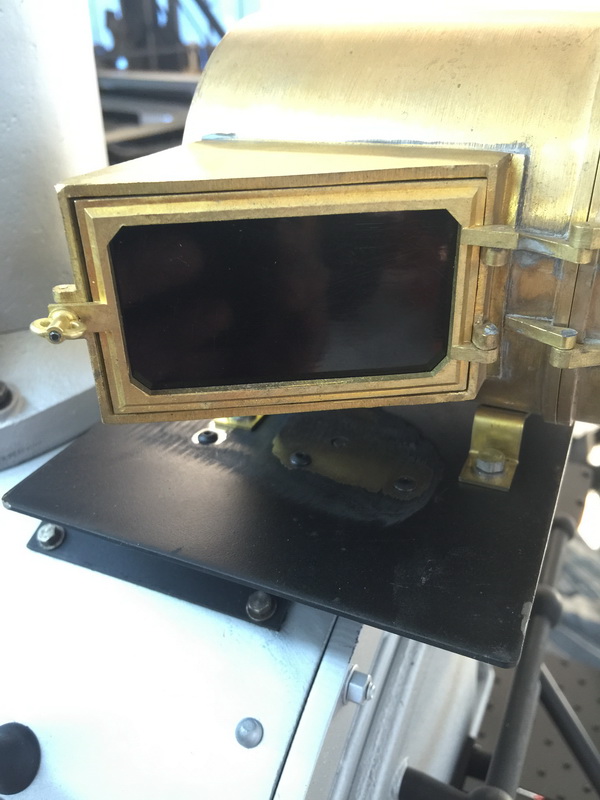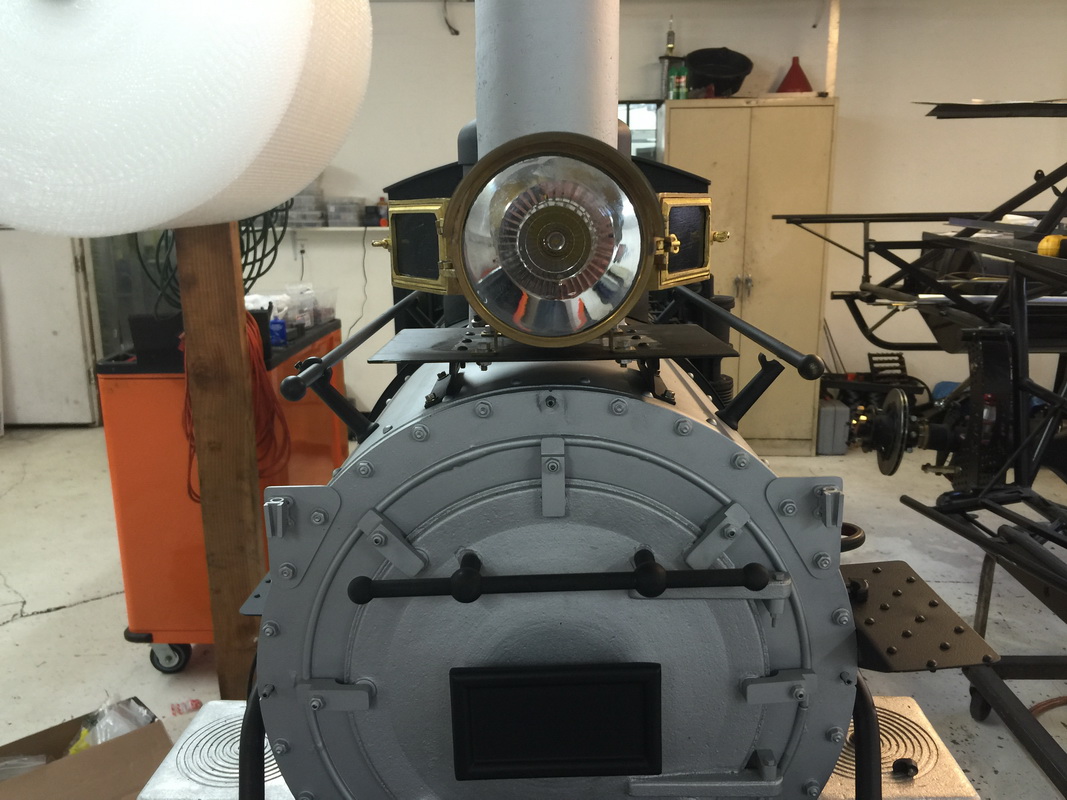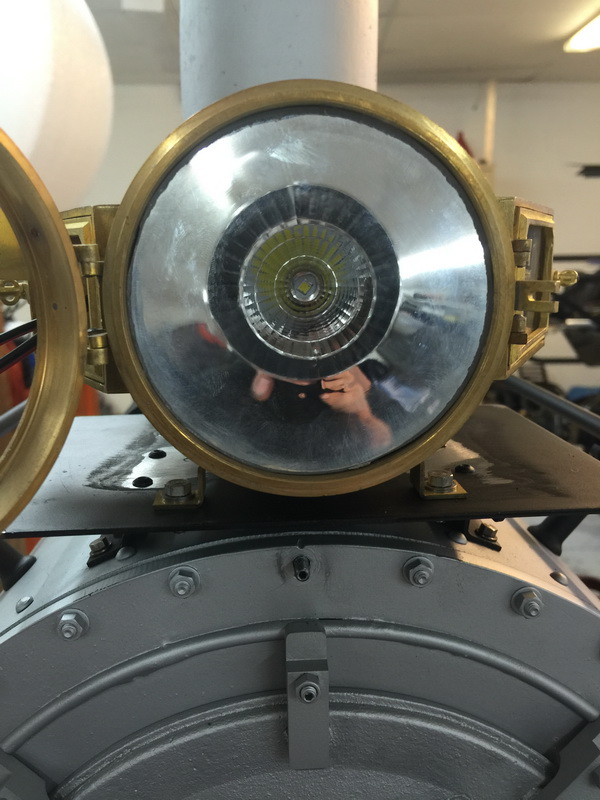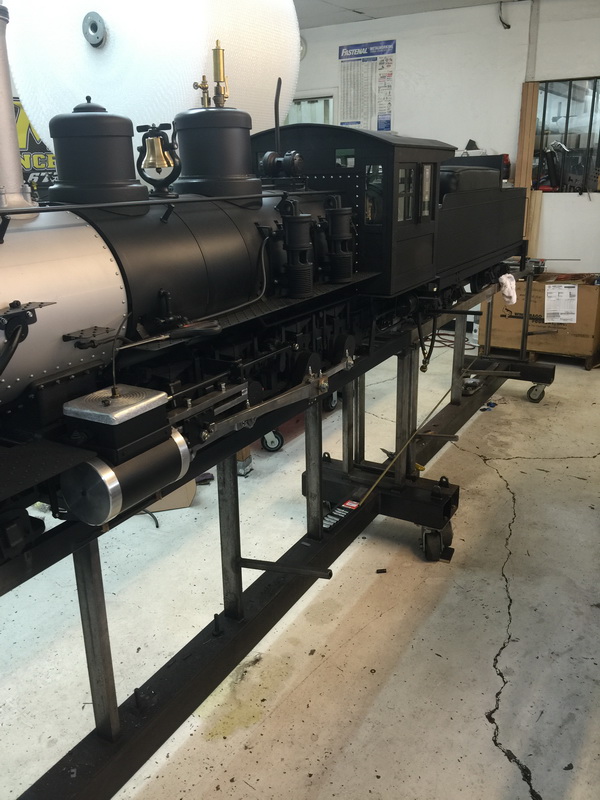 3-1-2015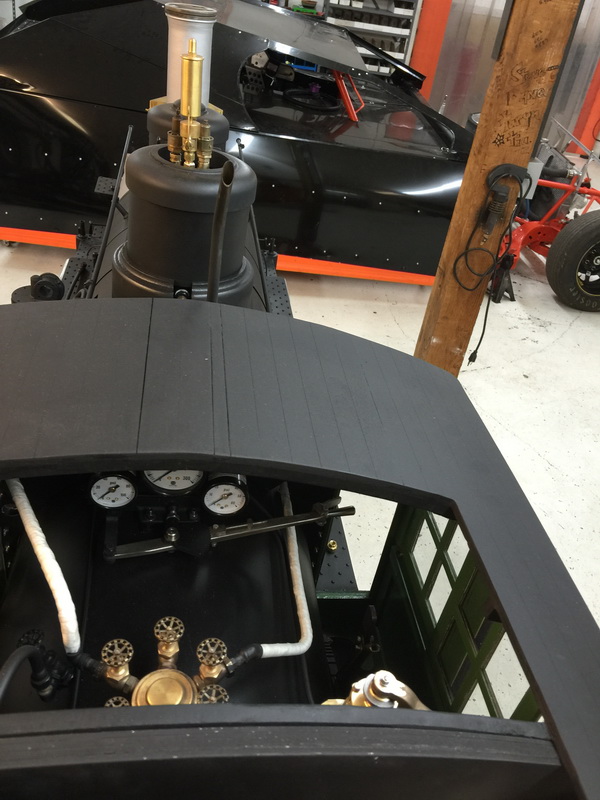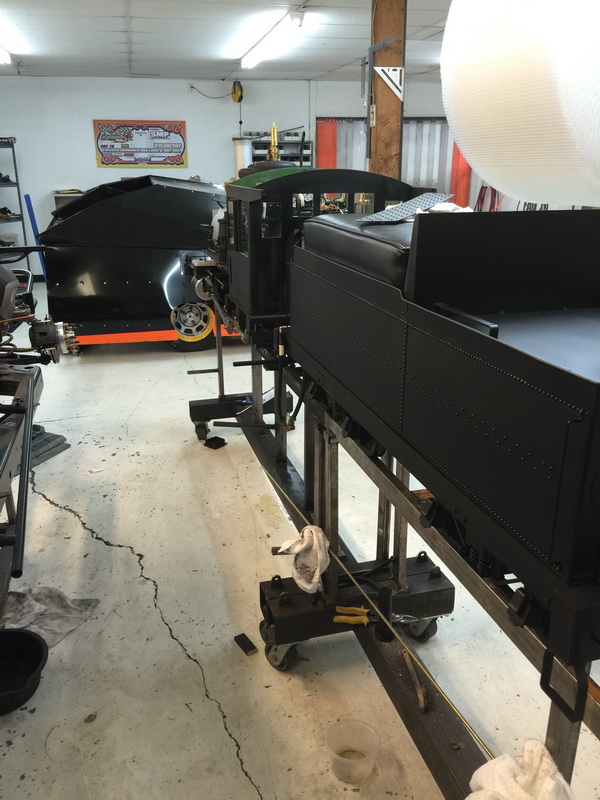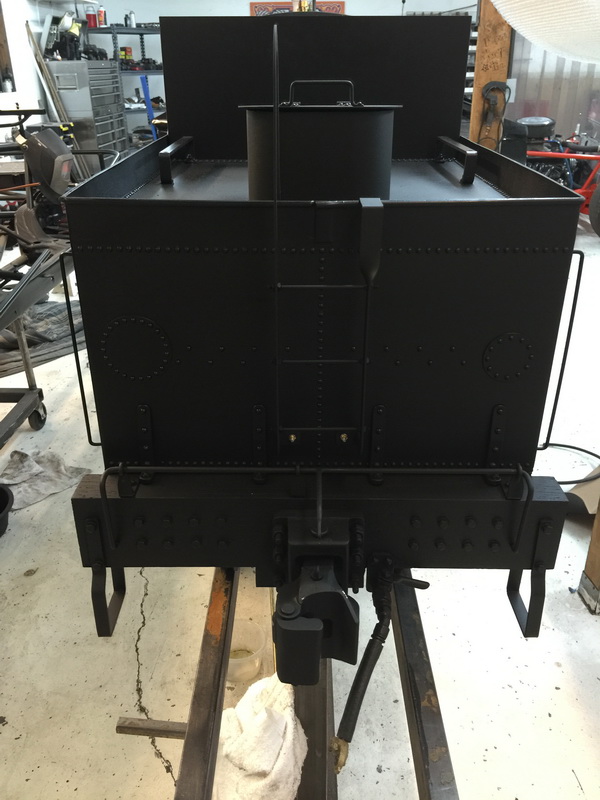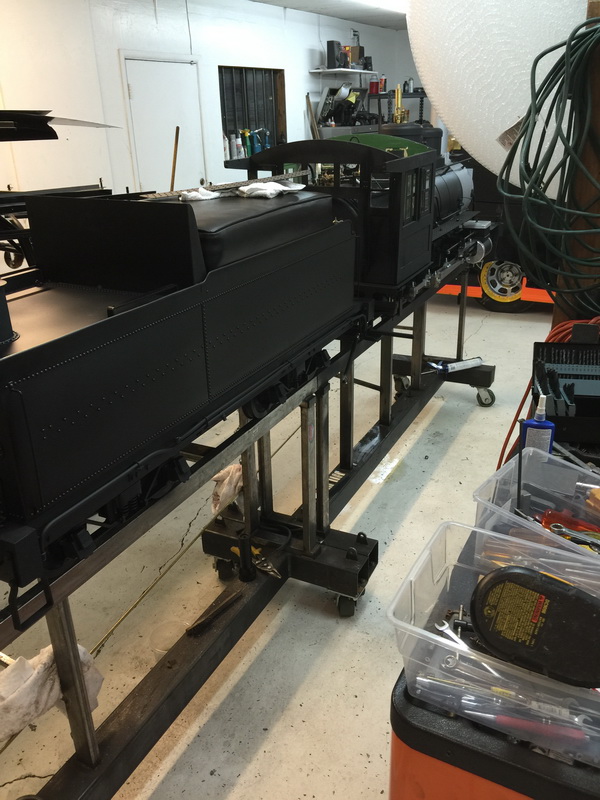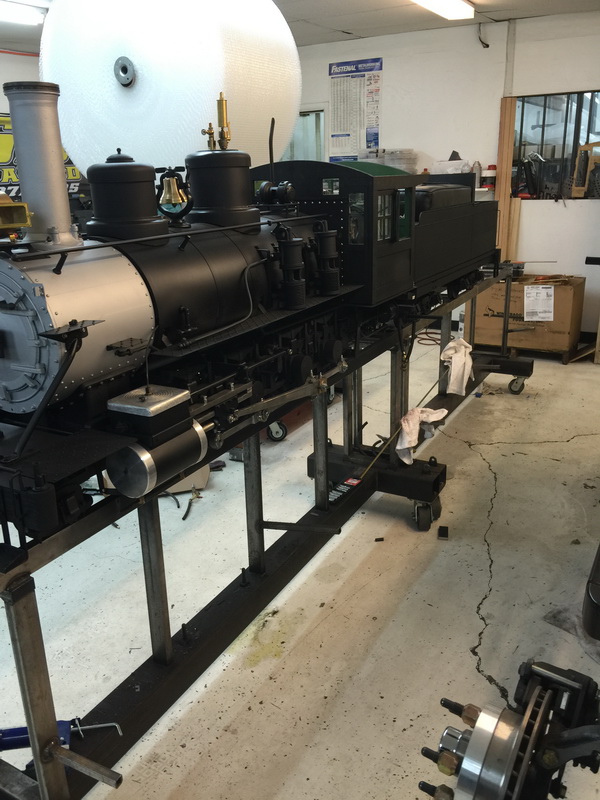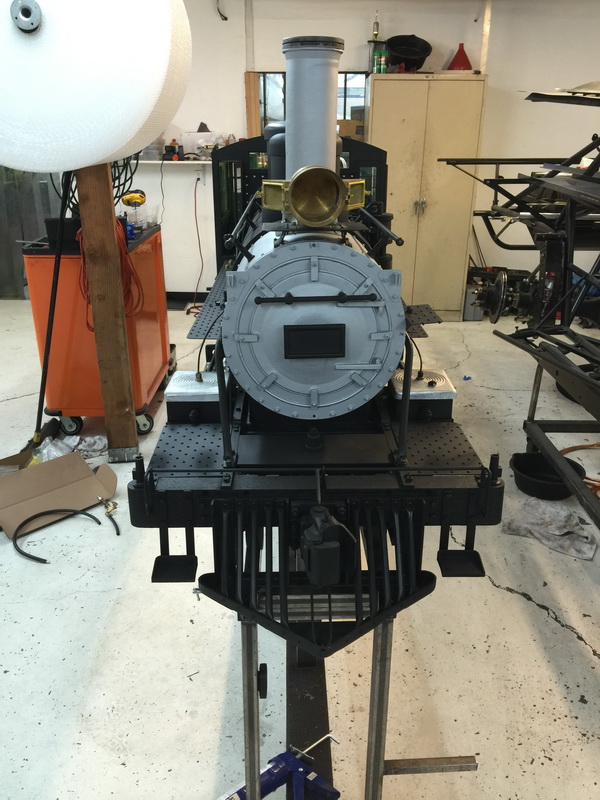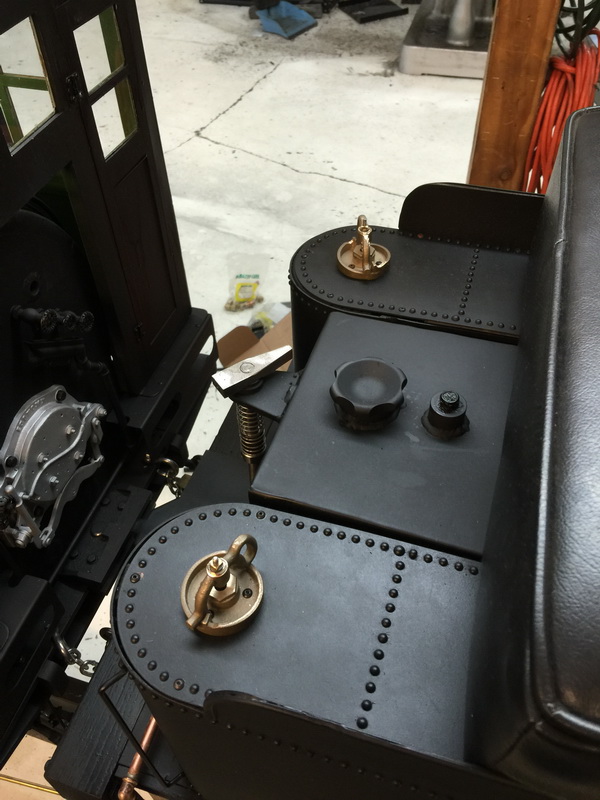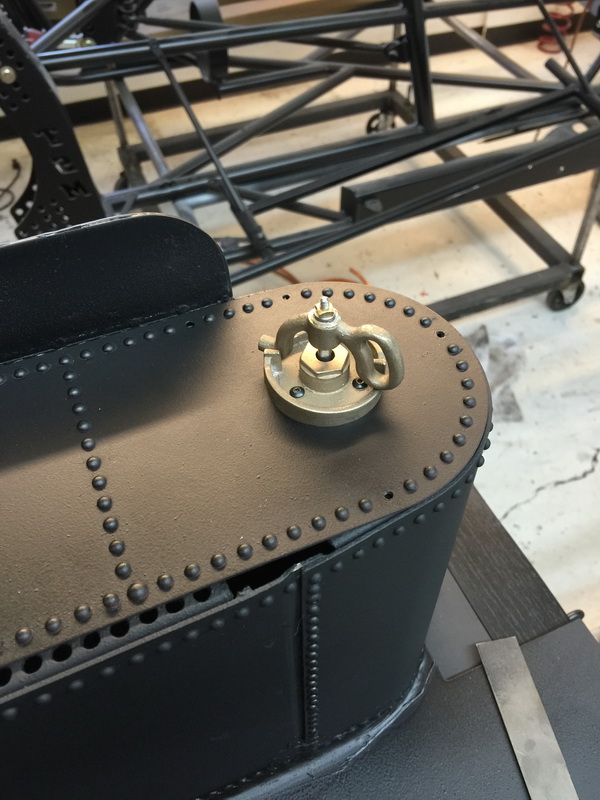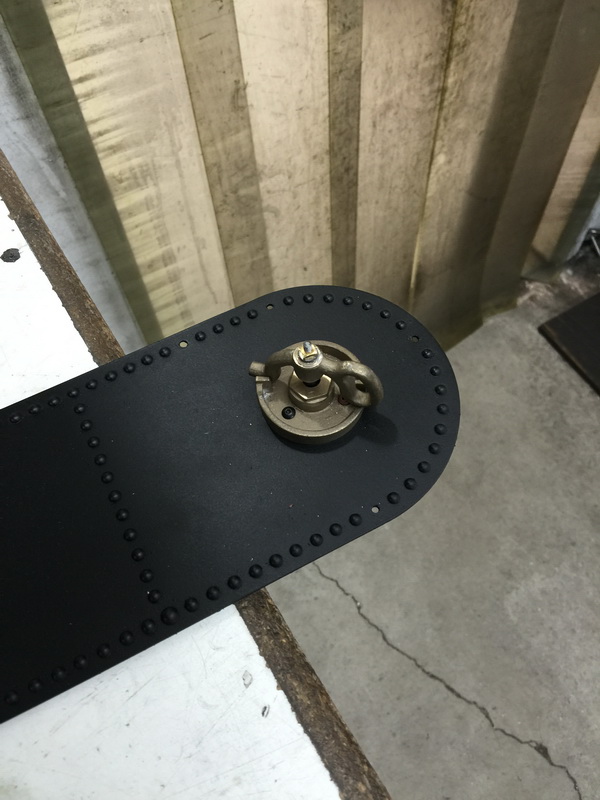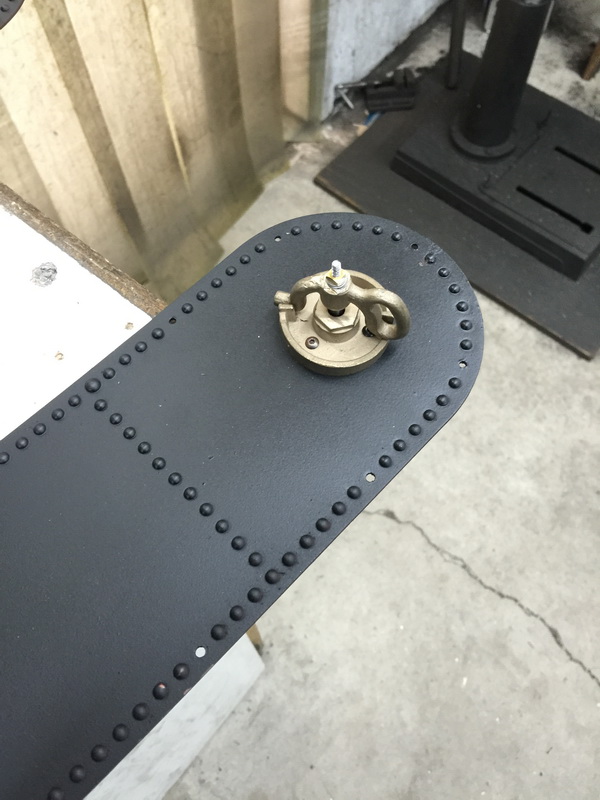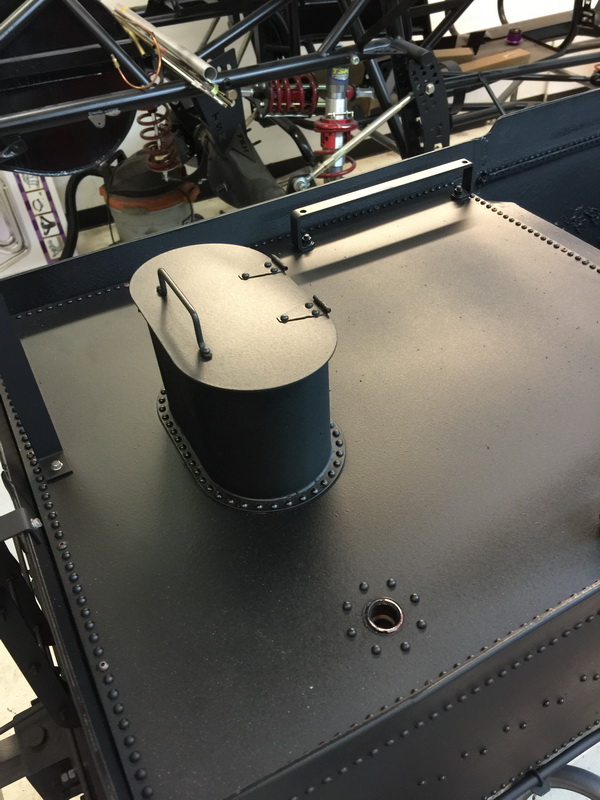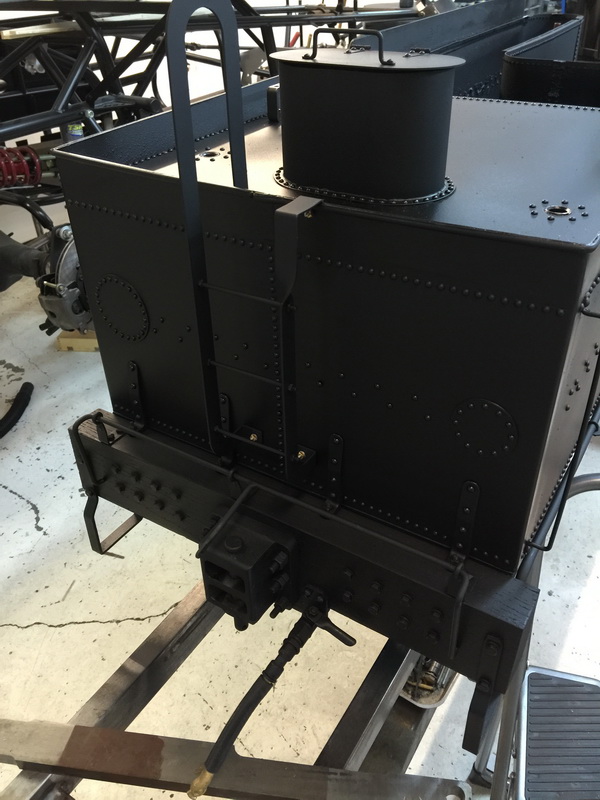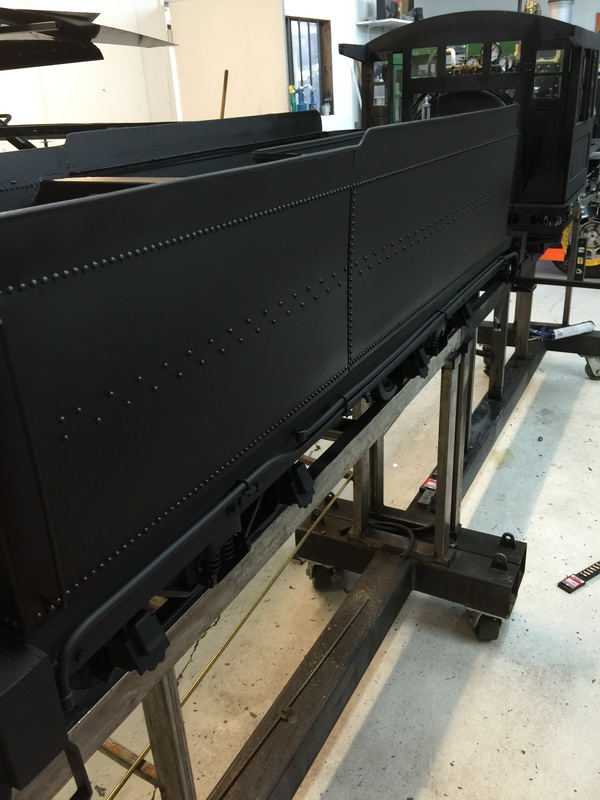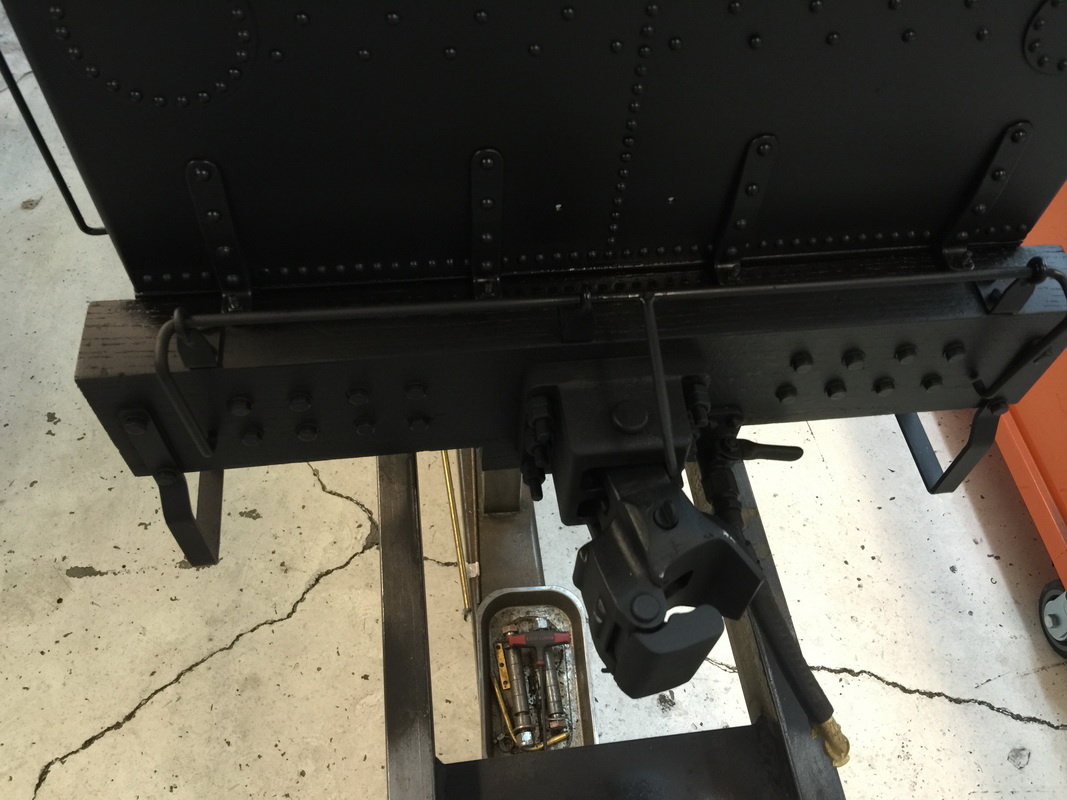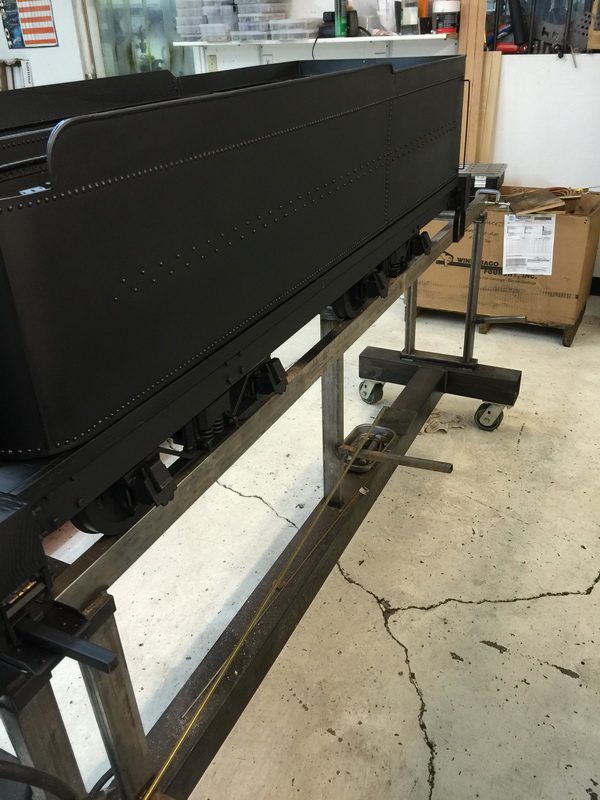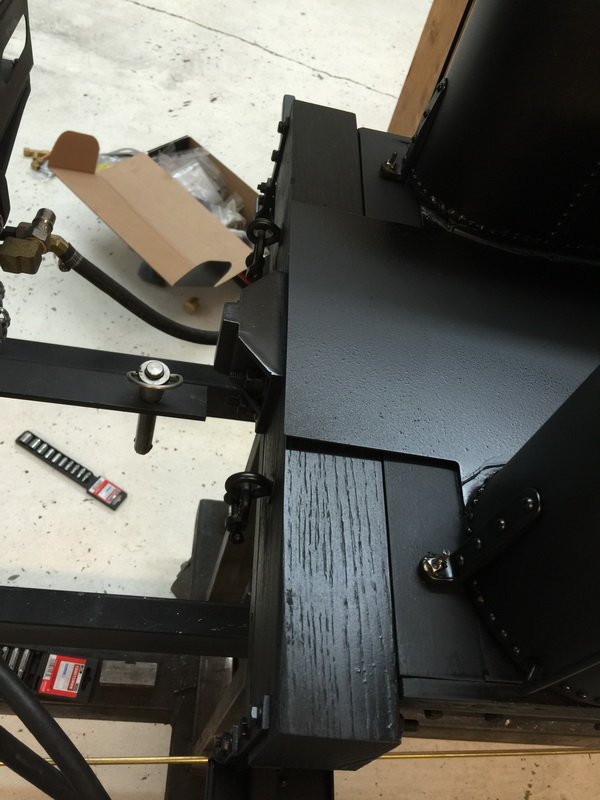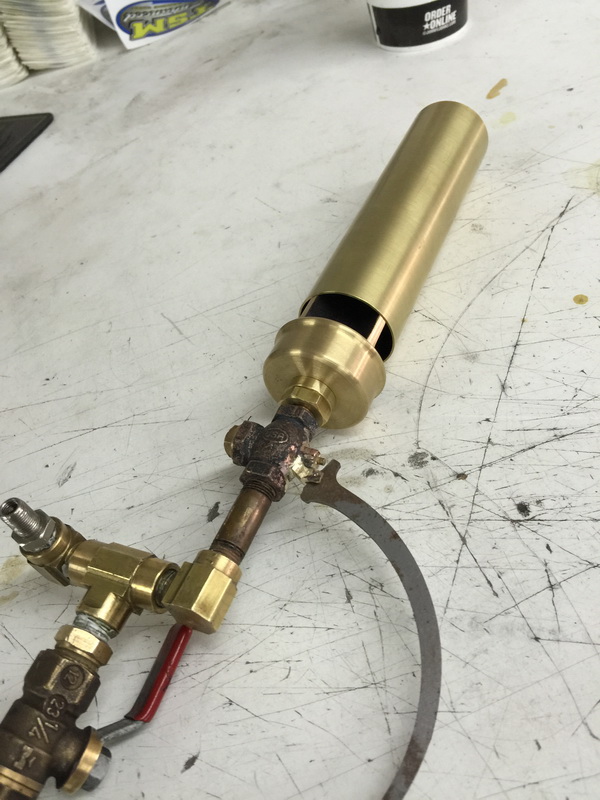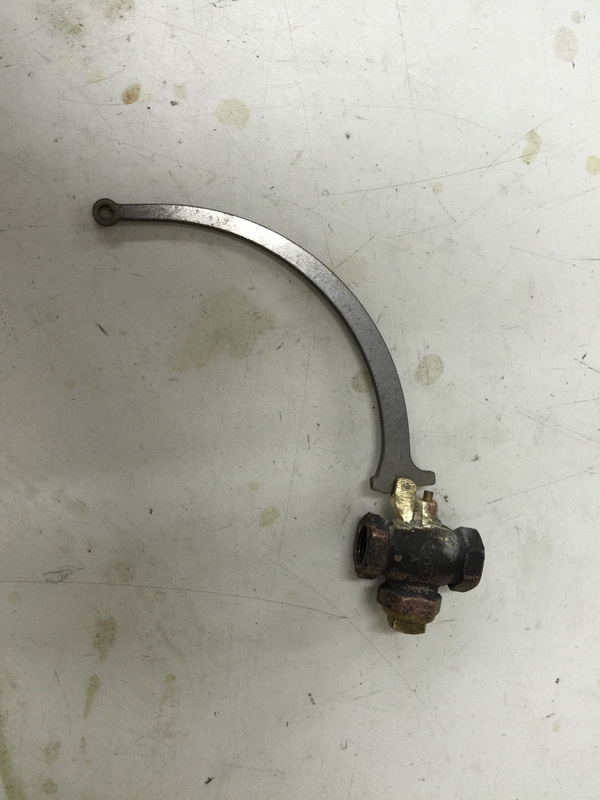 SWIM LITTLE FISHY'S SWIM COAL TAR EPOXY WORKS TO SEAL THE TANK.