2.5" SCALE C-21 PROGRESS
JAN 2013 - FEB 2013 - MARCH 2013 - APRIL 2013 - MAY 2013 - JUNE 2013 - JULY 2013 - AUG 2013 - SEPT 2013 - OCT 2013 - NOV 2013 - DEC 2013
9-30-2013
THIS IS A LARGE FILE TAKES A WHILE TO LOAD I BET ABOUT 10 MINUTES
C-21 RUNNING ON AIR
9-27-2013
THIS BUTTON IS MY NEW CAMERA THERE HIGH RESOLUTION PICS AND SOME ARE BLURRY BUT THERE HUGE PICS

9-26-2013
I AM IN THE PROCESS OF LAPPING THE D VALVE TO THE CYLINDER TIME CONSUMING PROCESS BUT THEY WILL BE PERFECT BEFORE WE PRESS ON THE LEFT ONE IS CLOSE I ALMOST HAVE IT LOOKING LIKE A MIRROR.
THIS SLIDES BACK AND FORTH.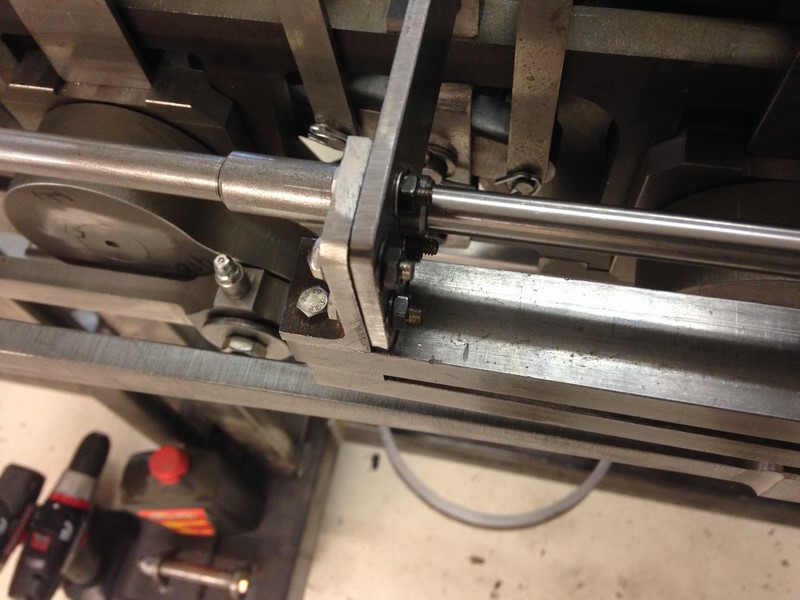 THIS IS A WORKING JOINT WITH A WEDGE PIN TO ADJUST THE VALVE.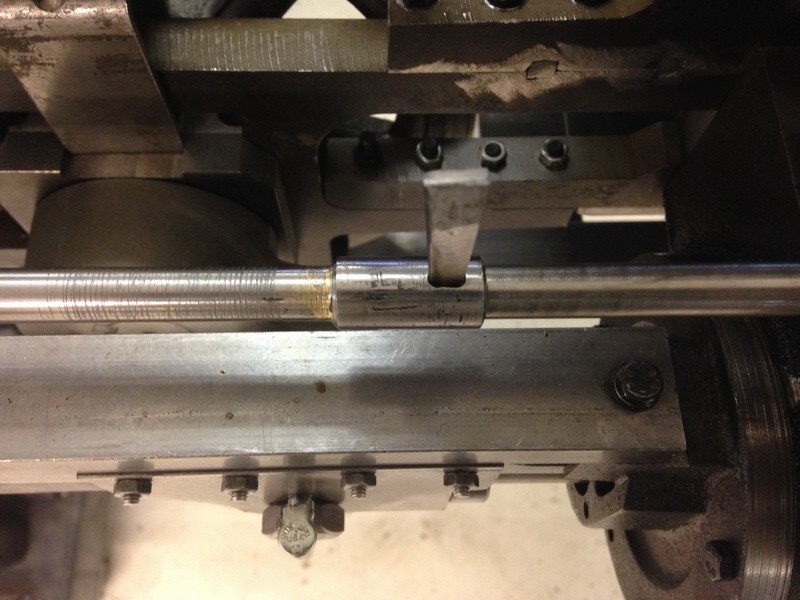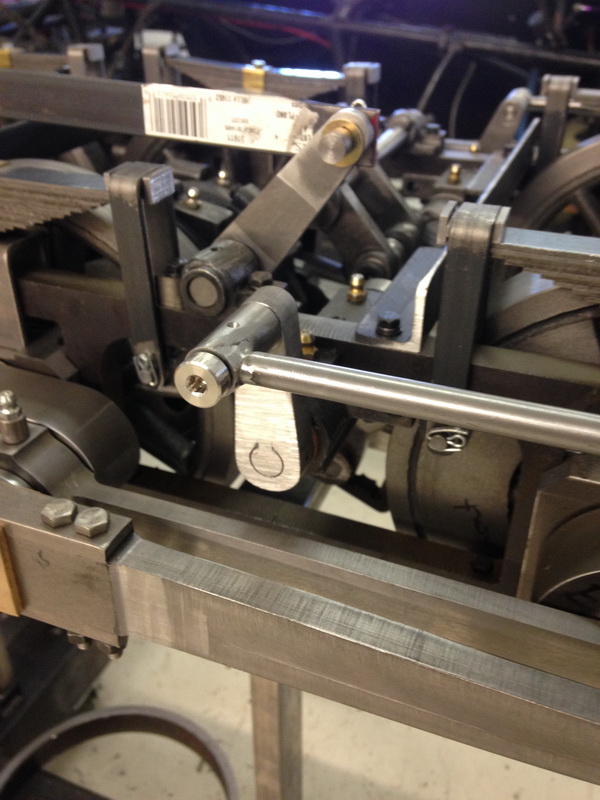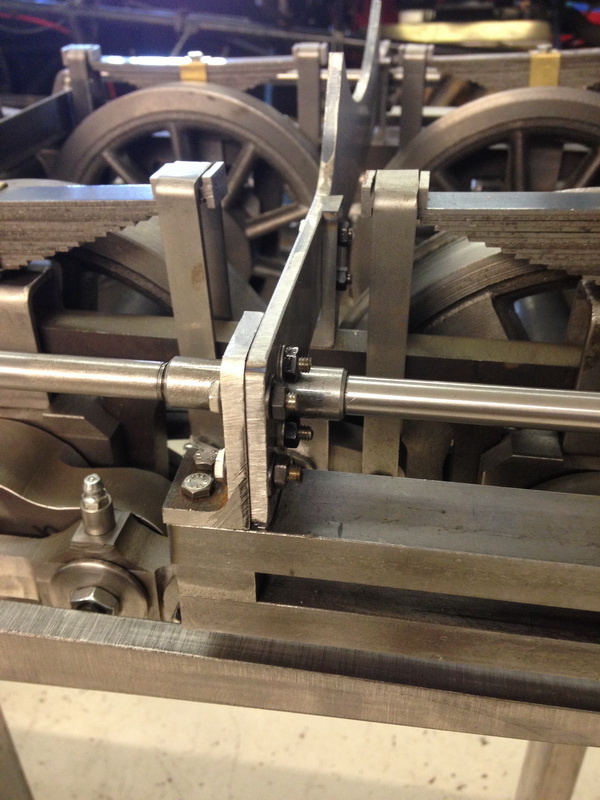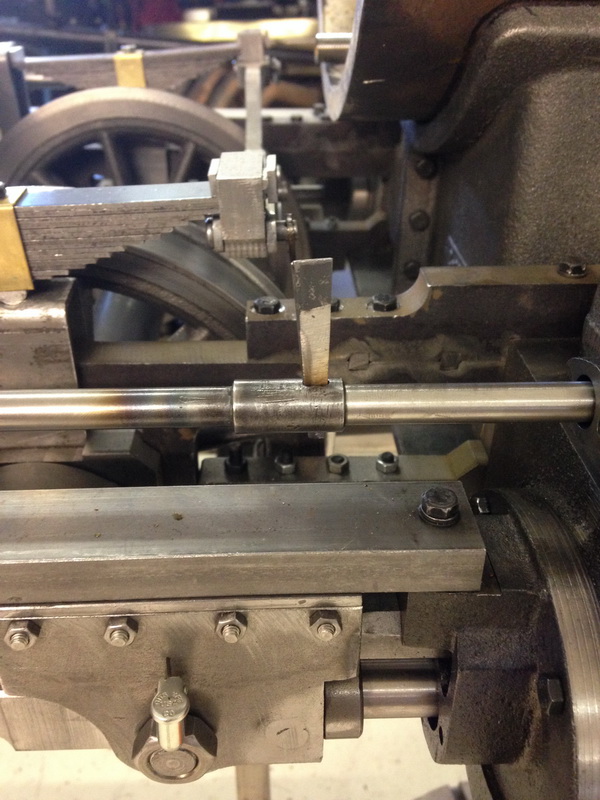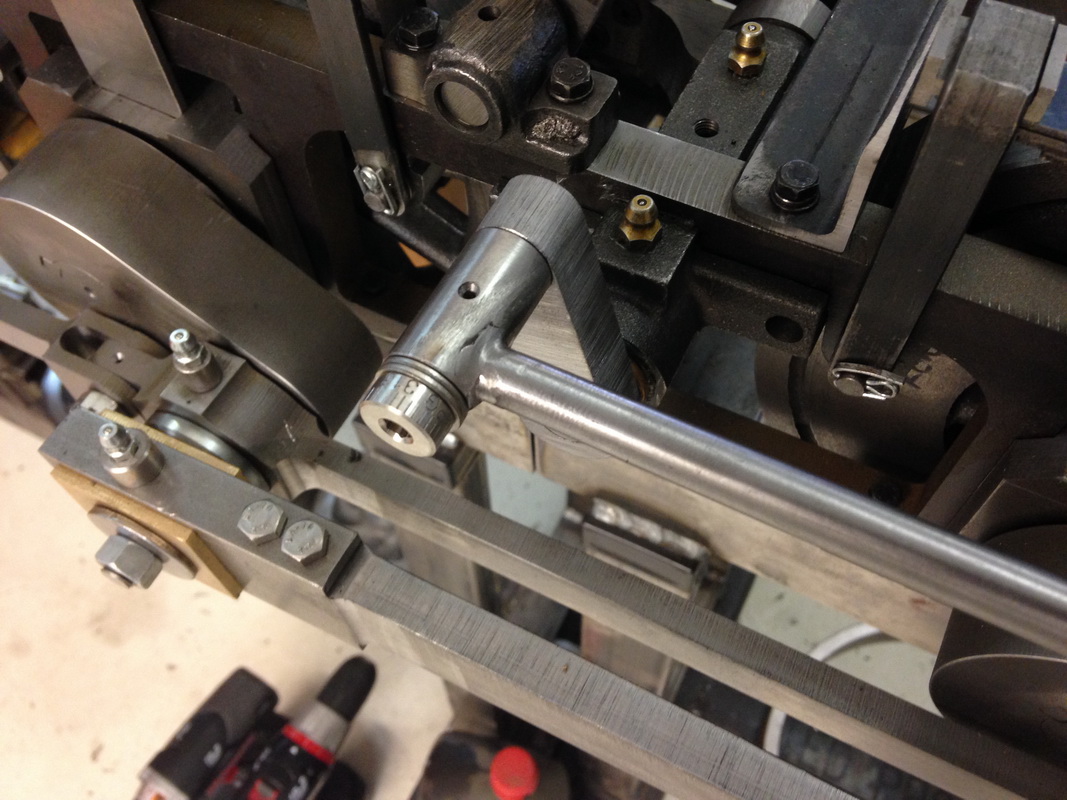 9-23-2013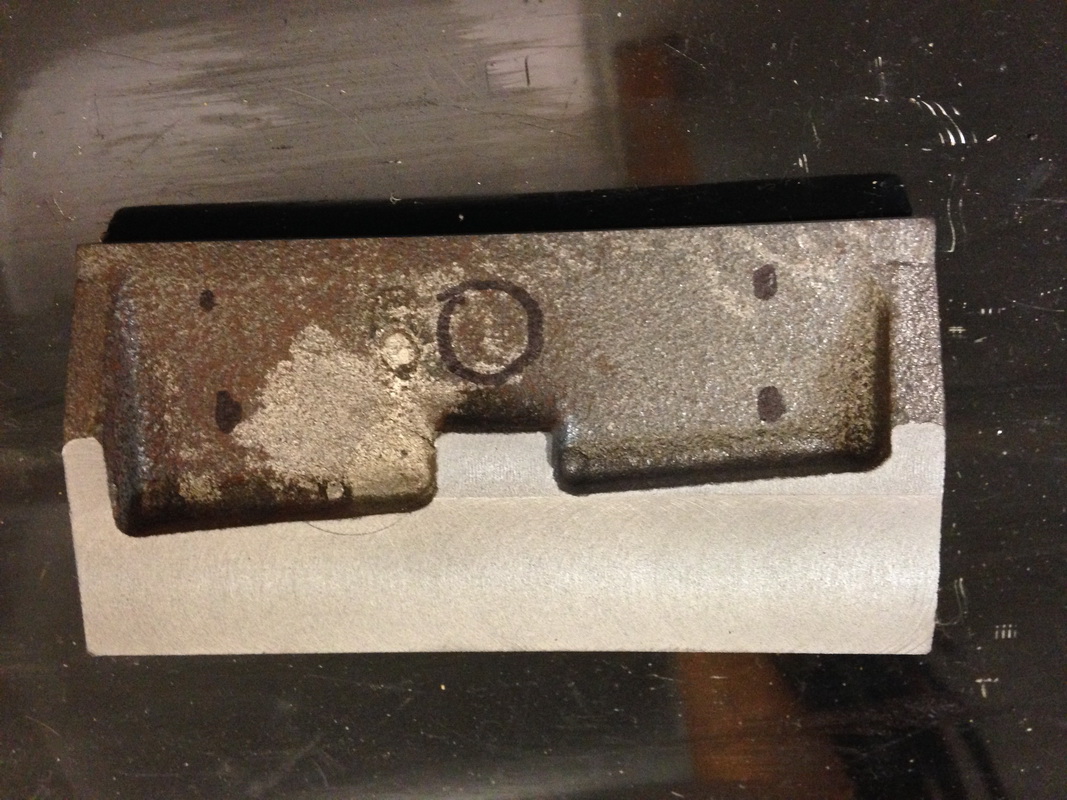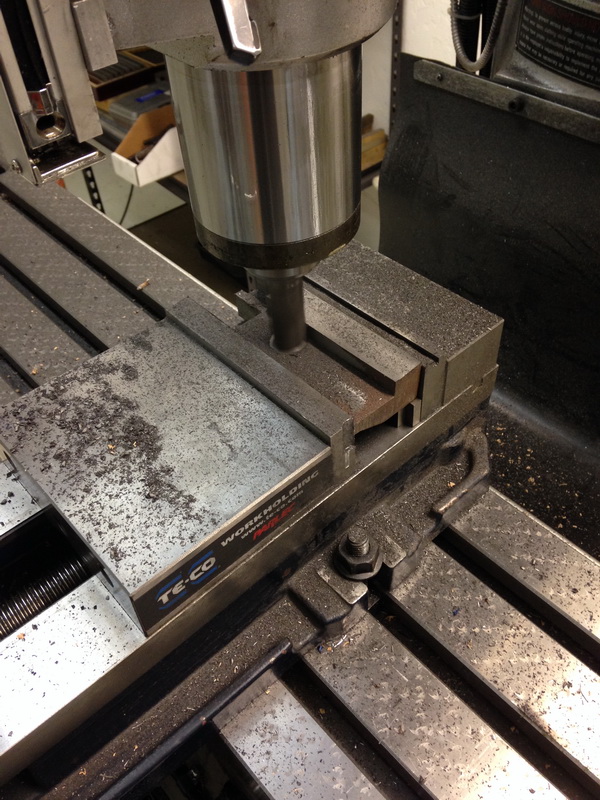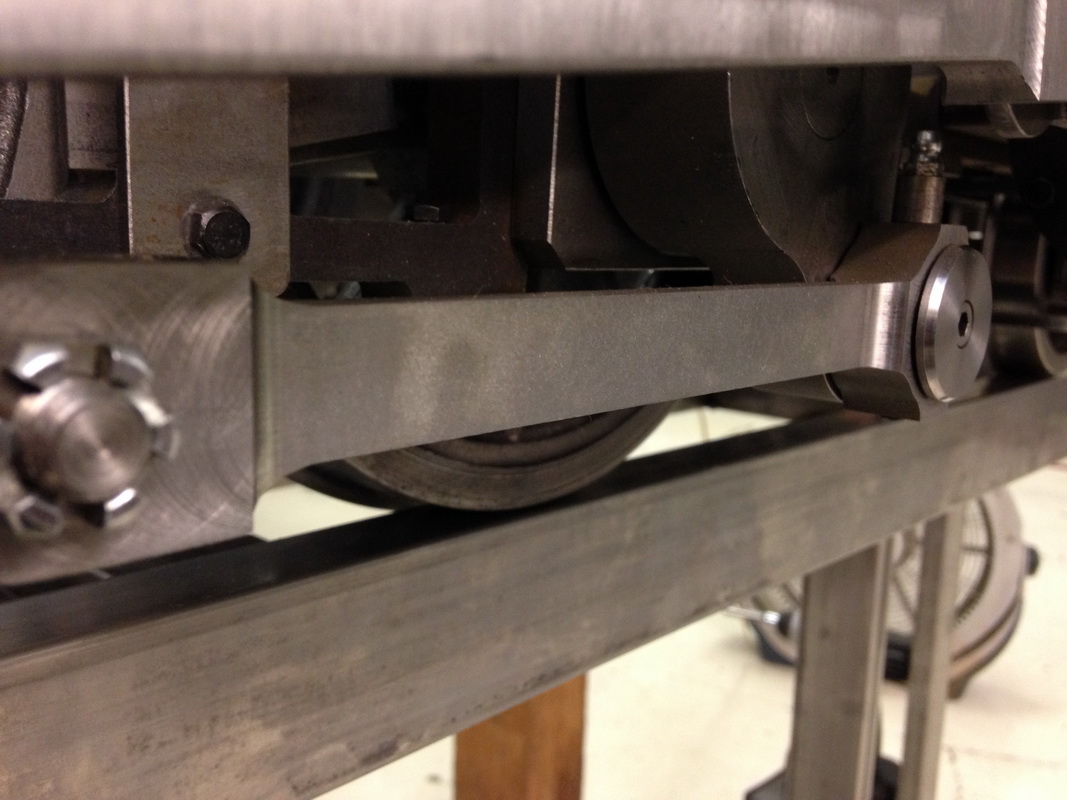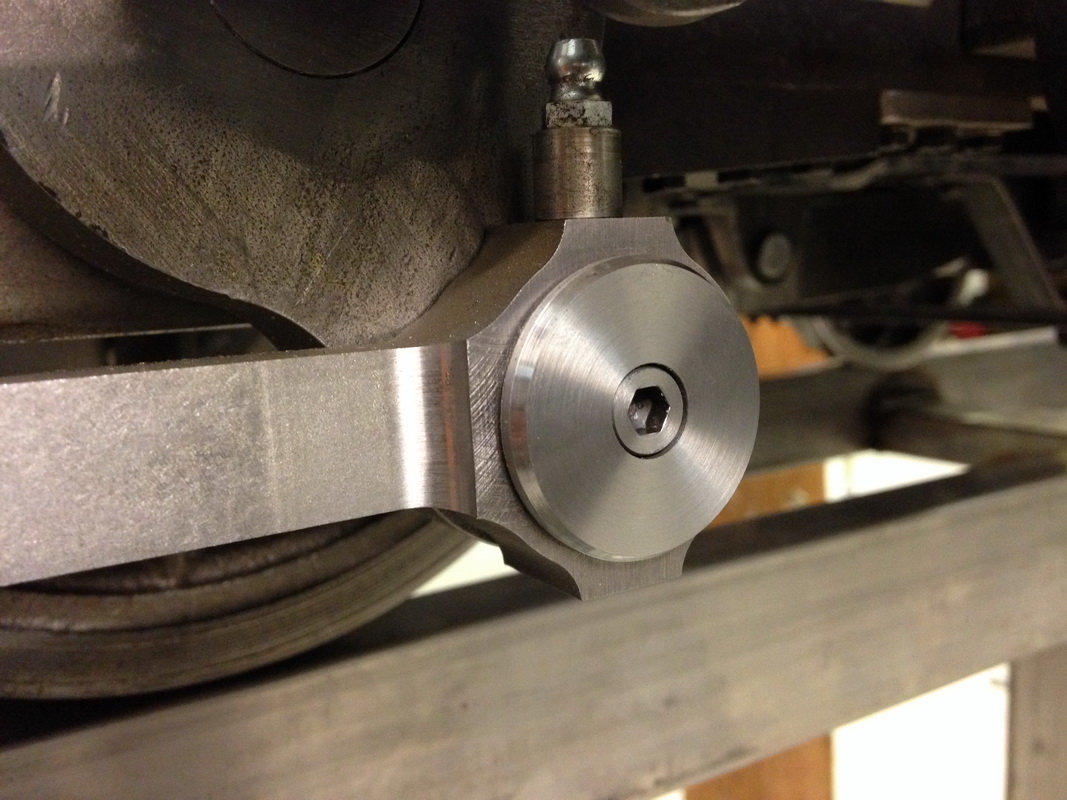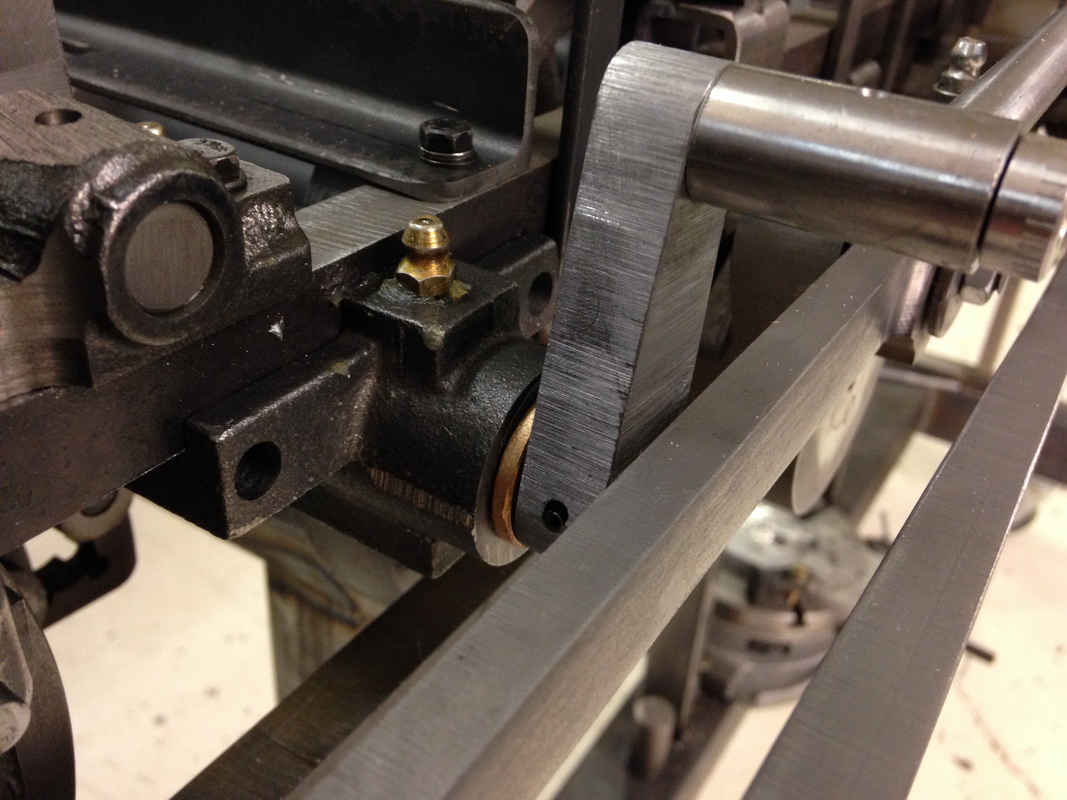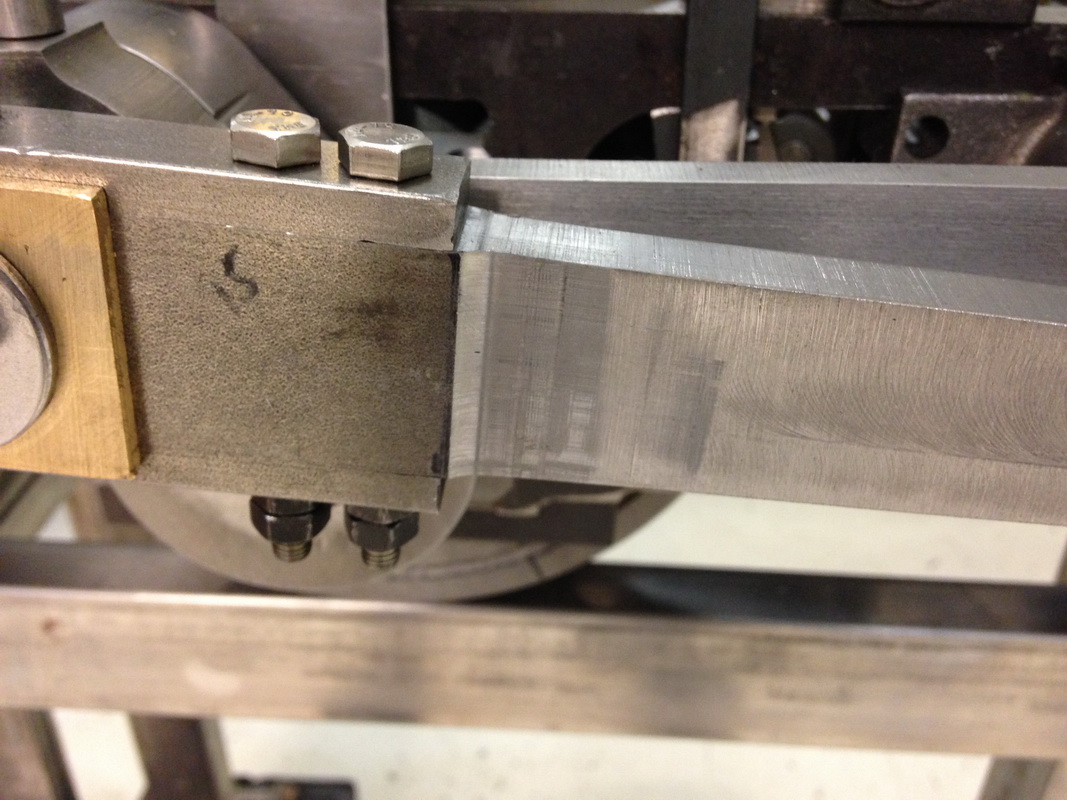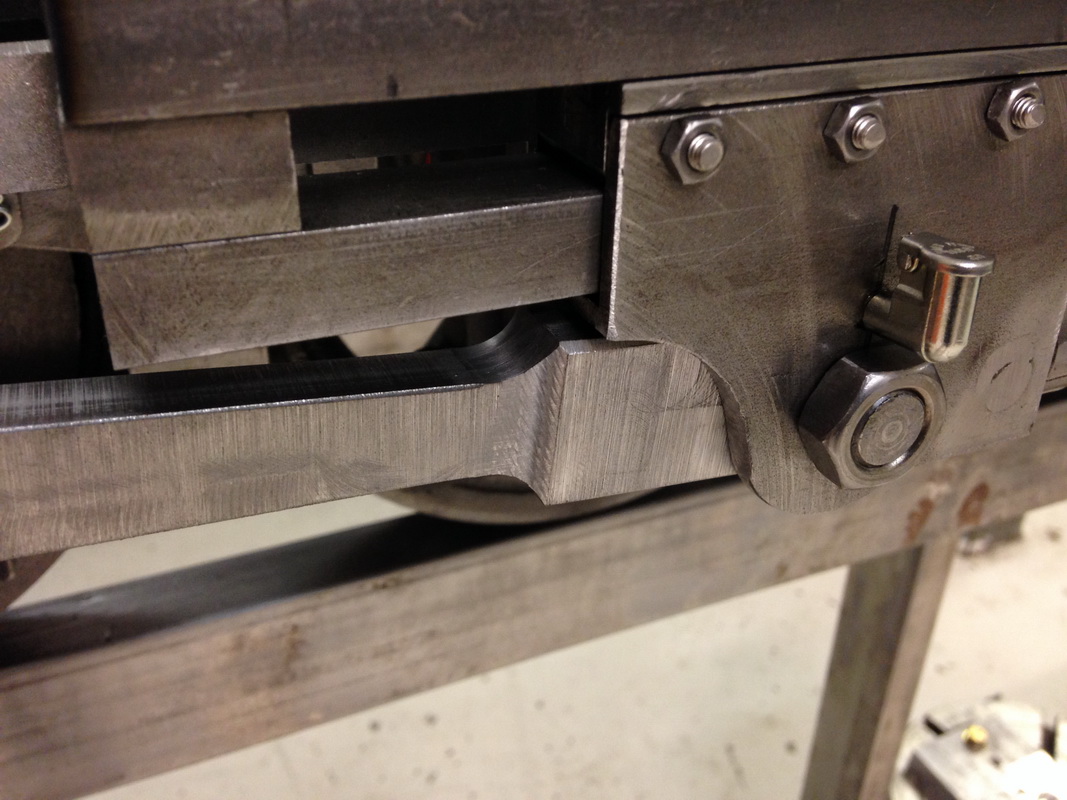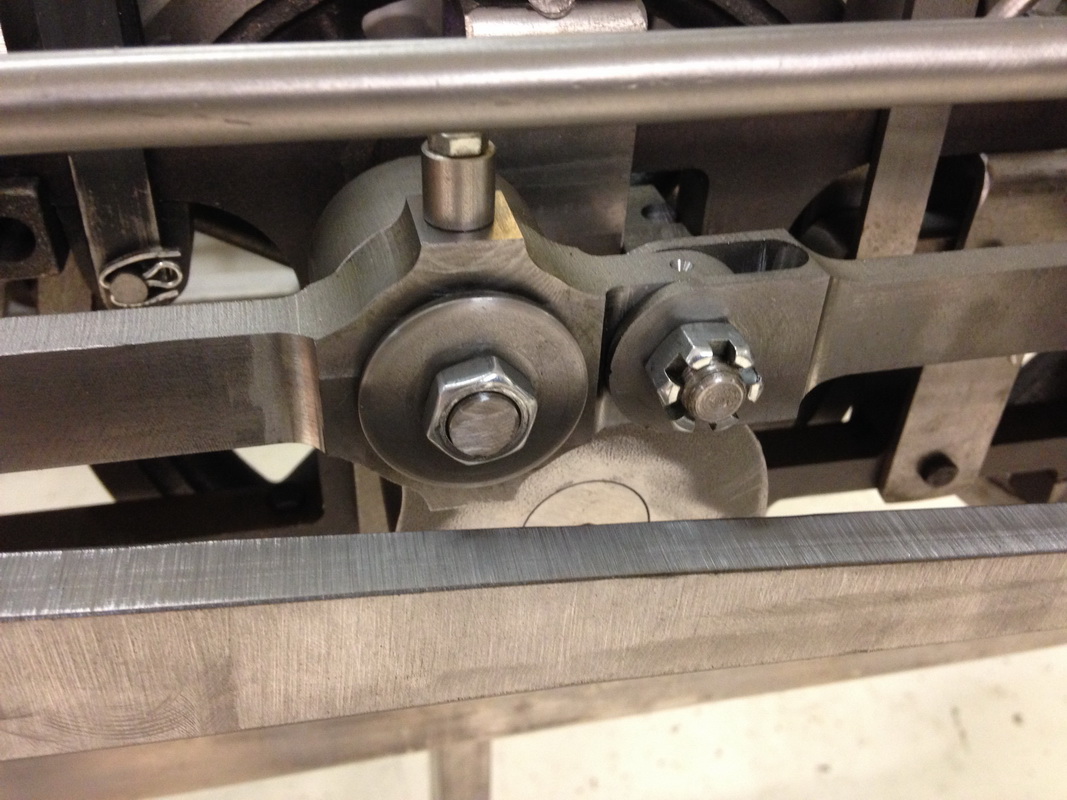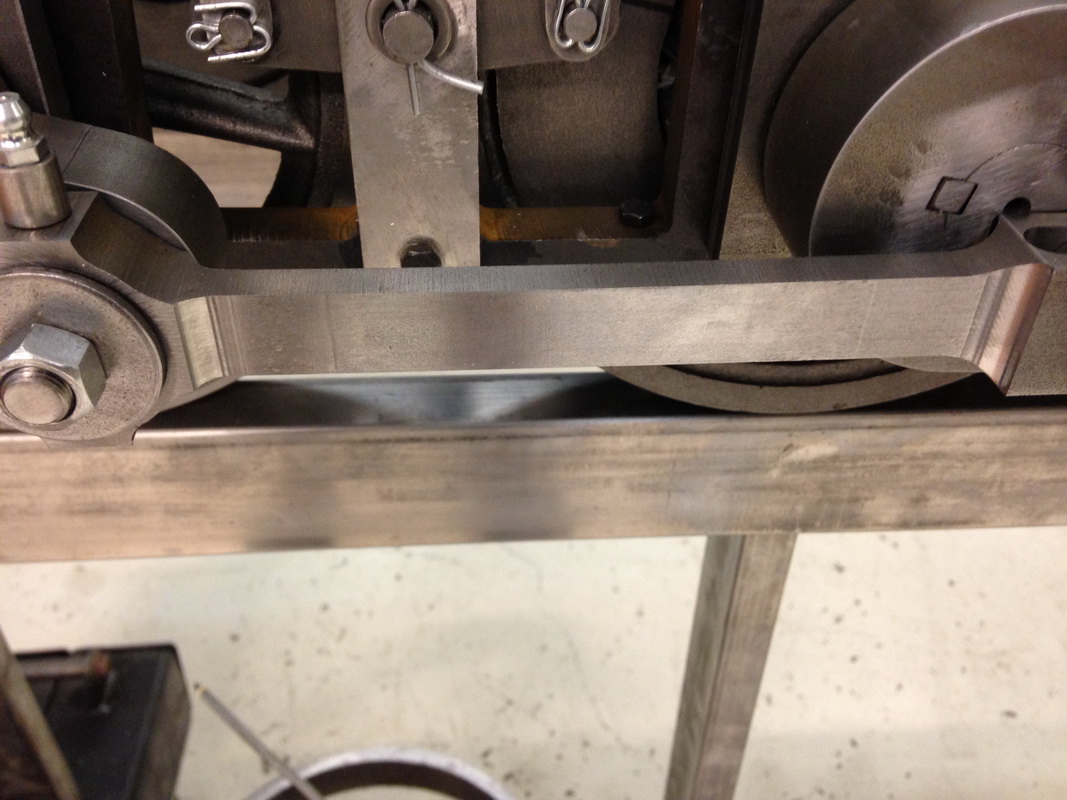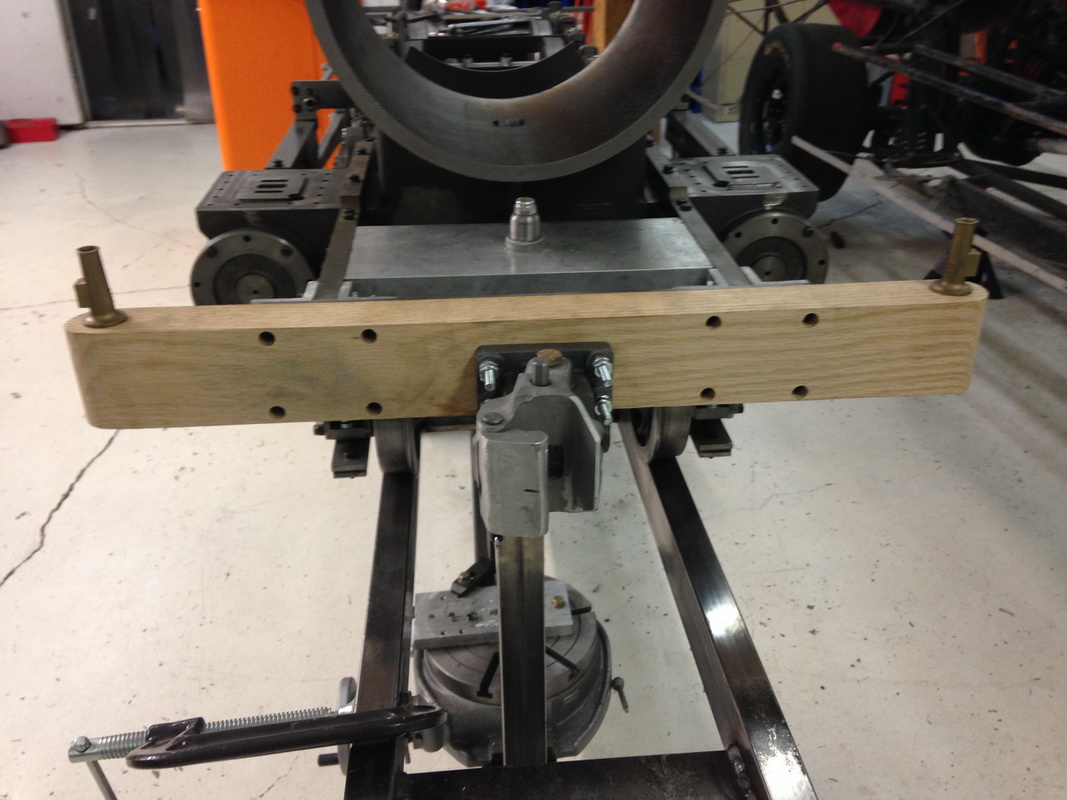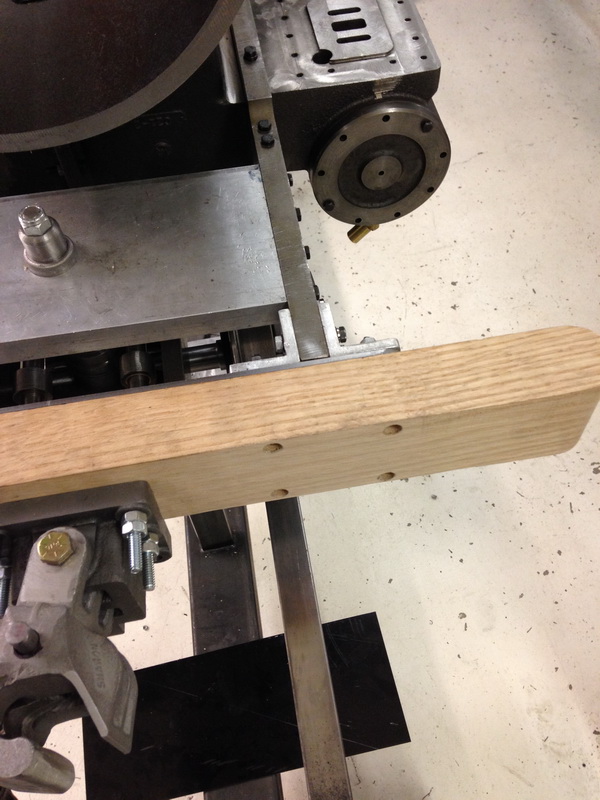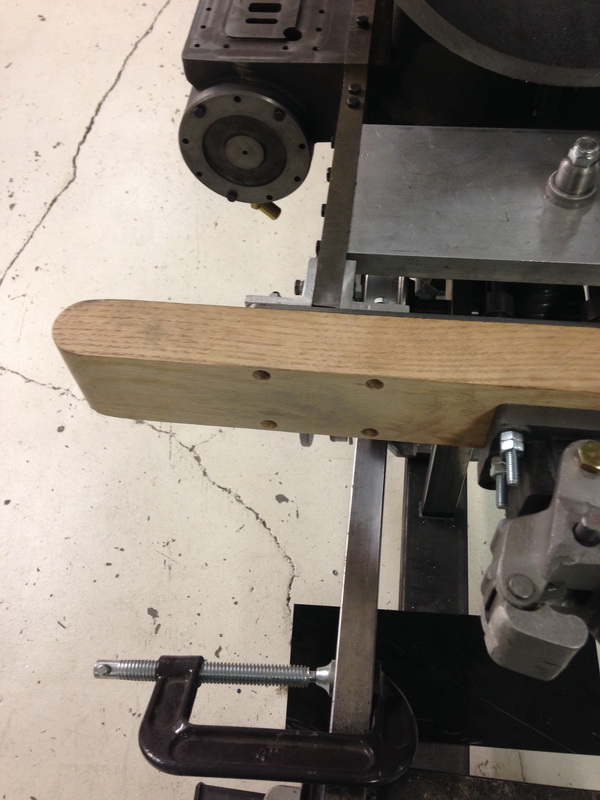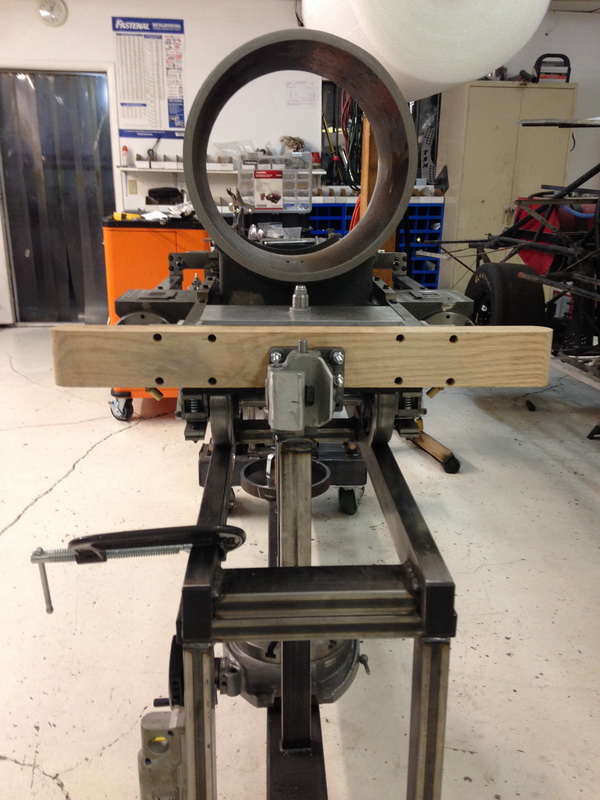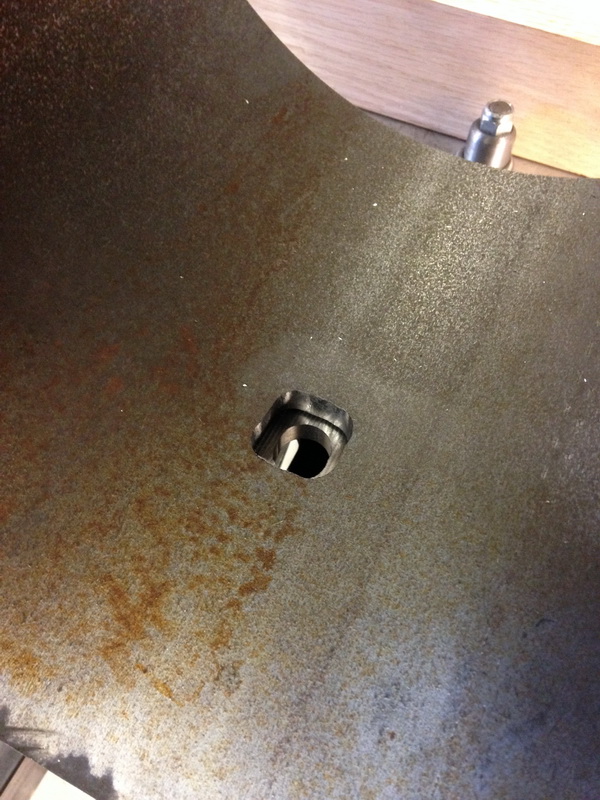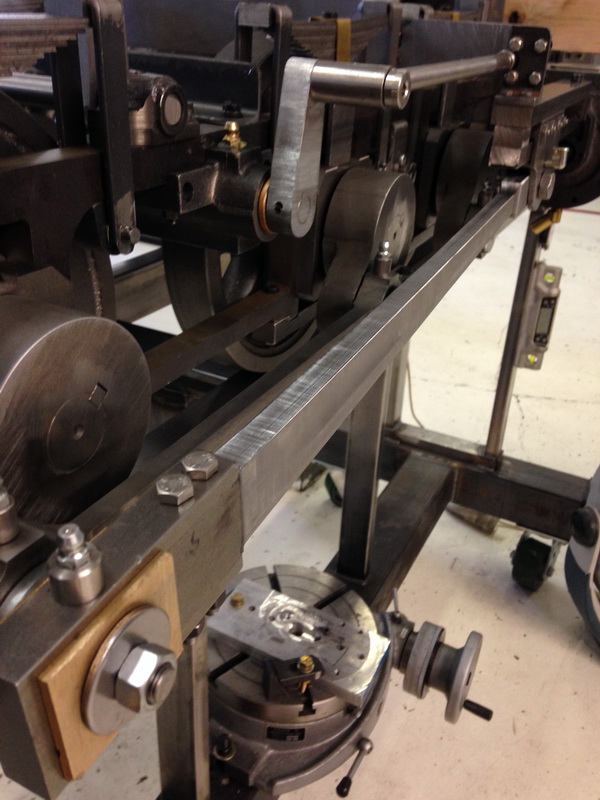 9-22.2013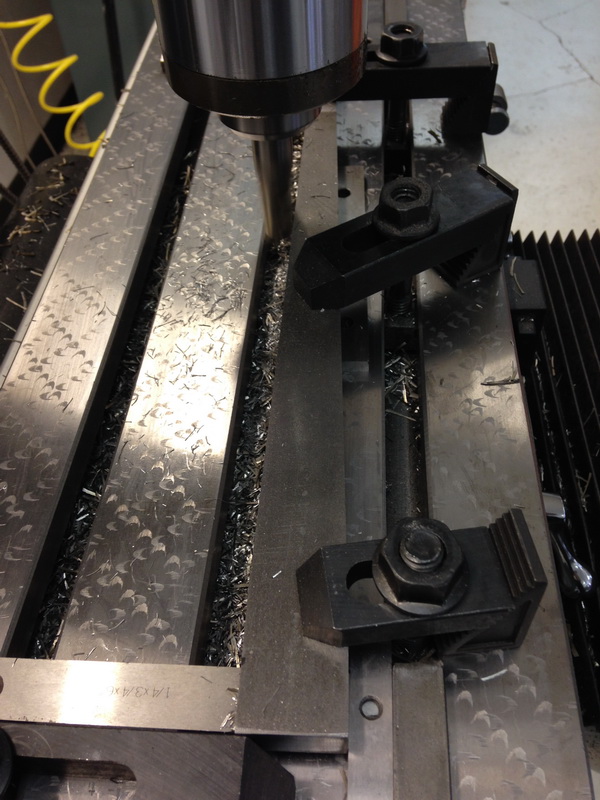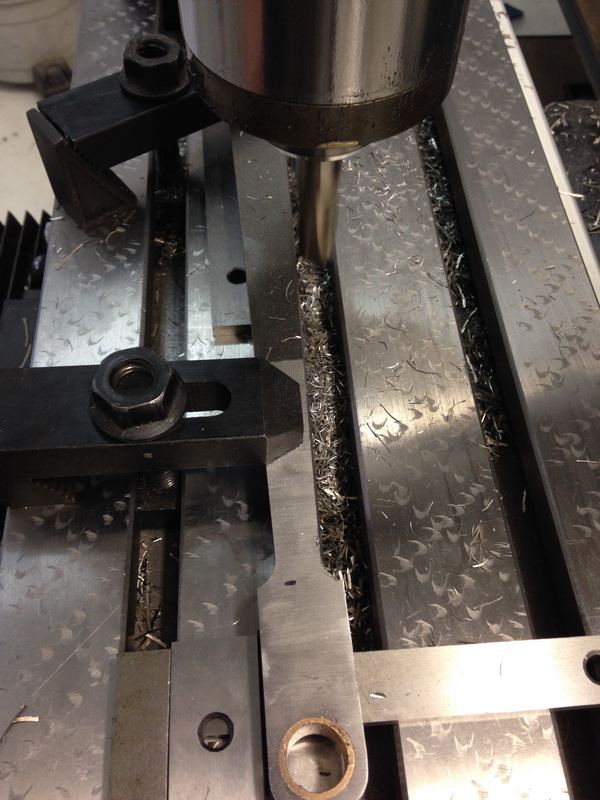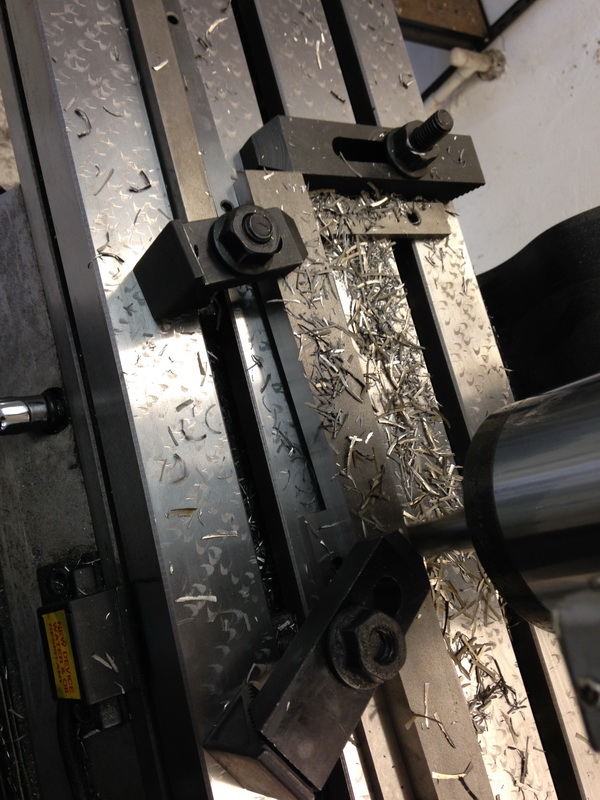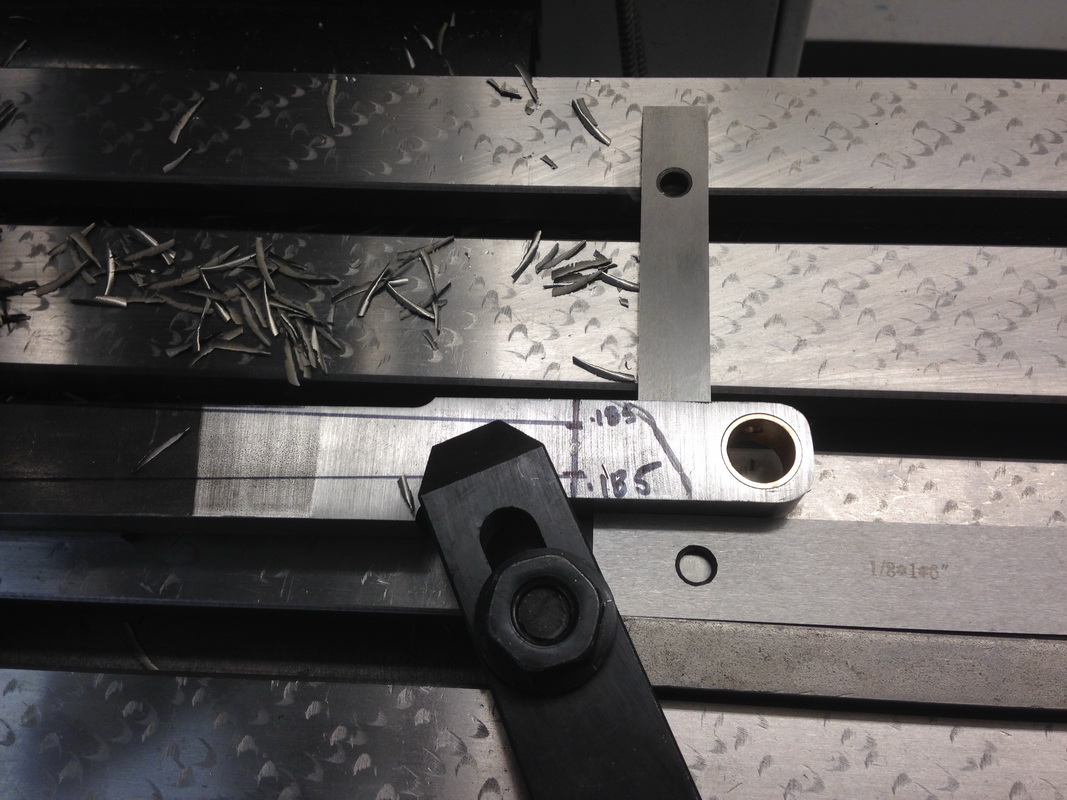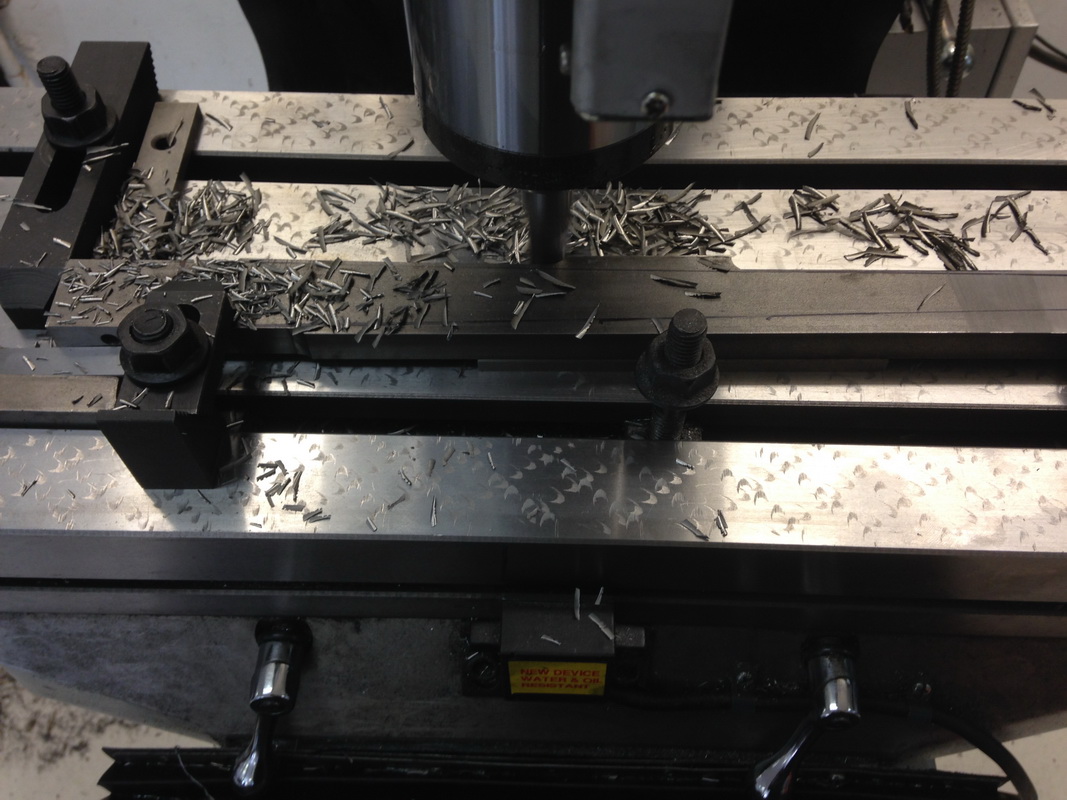 9-21-2013
ALL THE SIDE RODS ARE MACHINED AND LOOKING VERY PRETTY. TOMORROW I WILL DO THE MAIN ROD AND THAT WILL ALL BE TAKEN CARE OF THEN IT WILL BE ON TO MAKING HER RUN ON AIR SHOULD BE REAL SOON I WILL POST A VIDEO OF IT CHUGGIN ON AIR.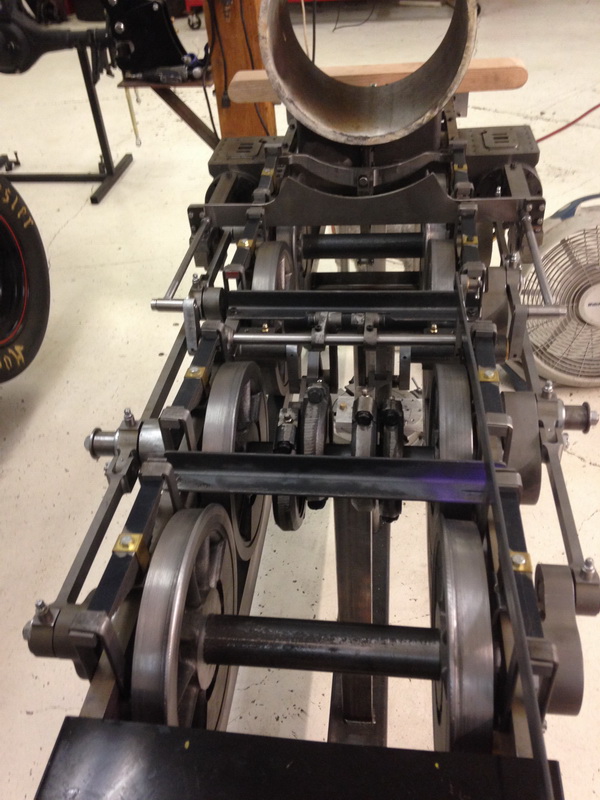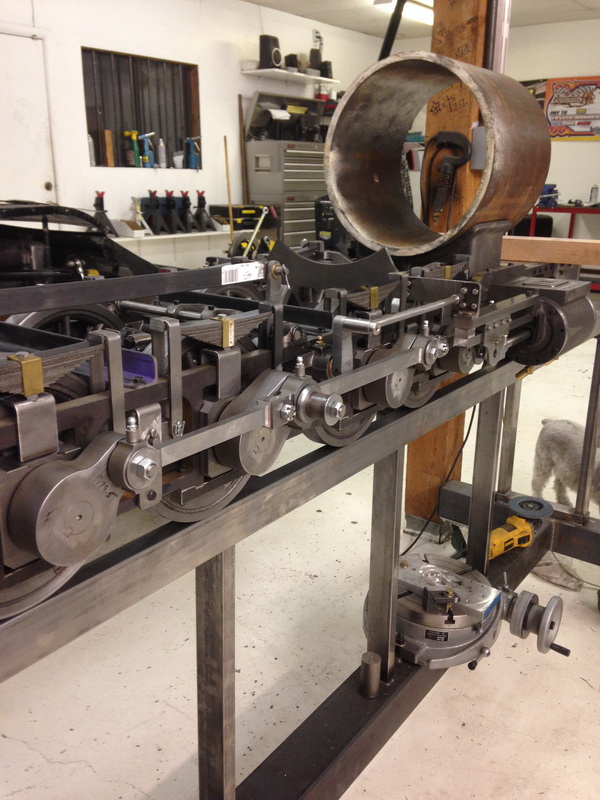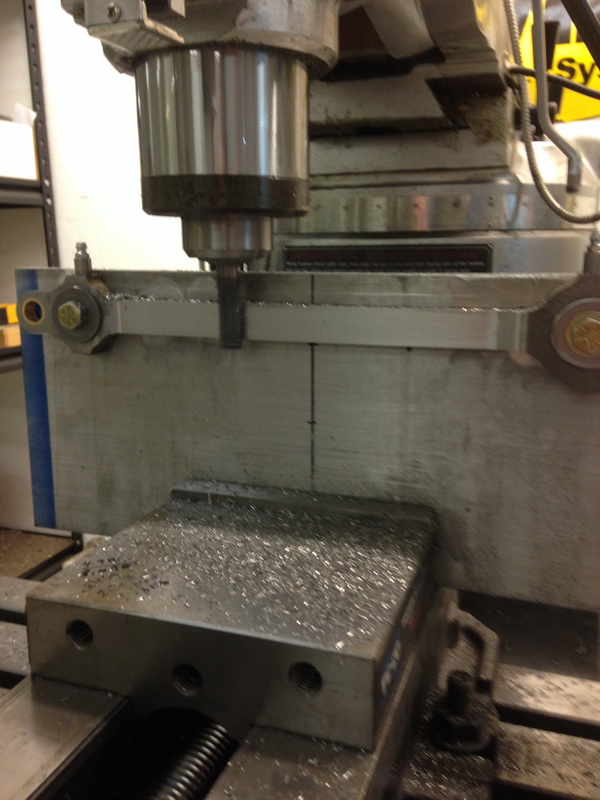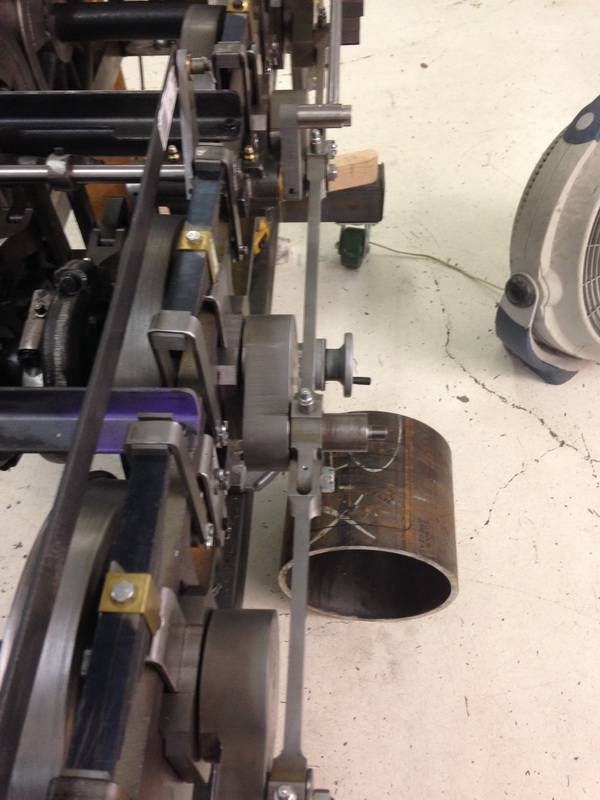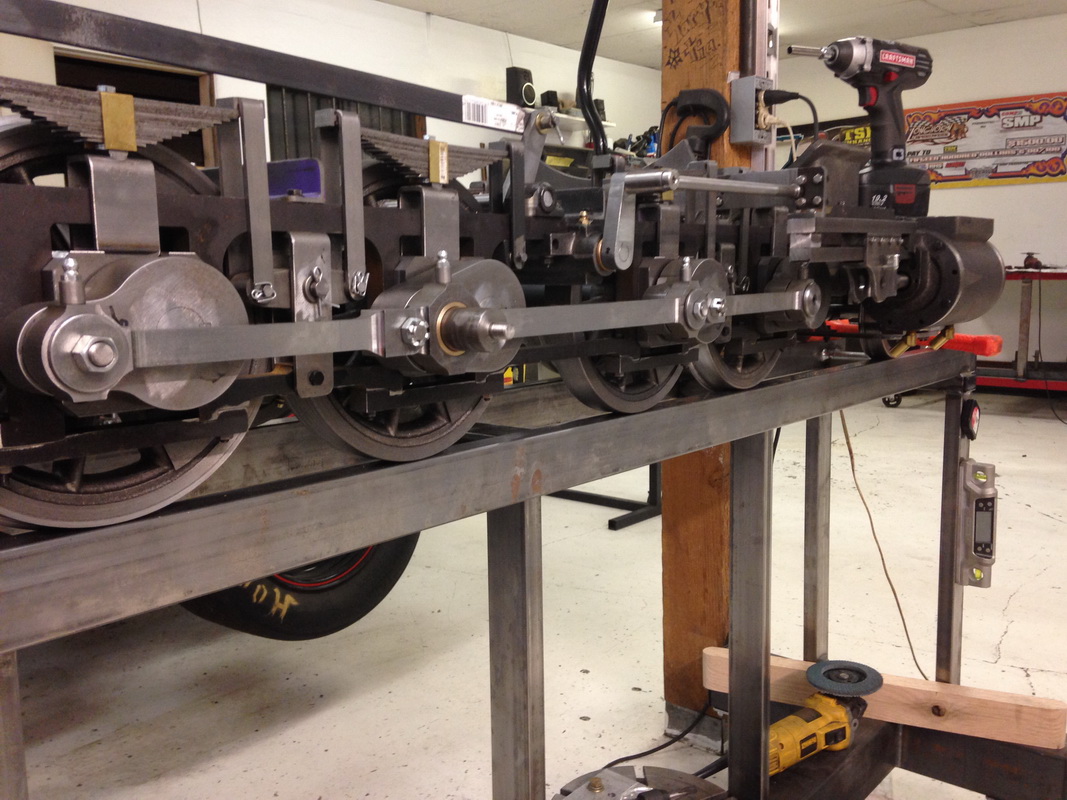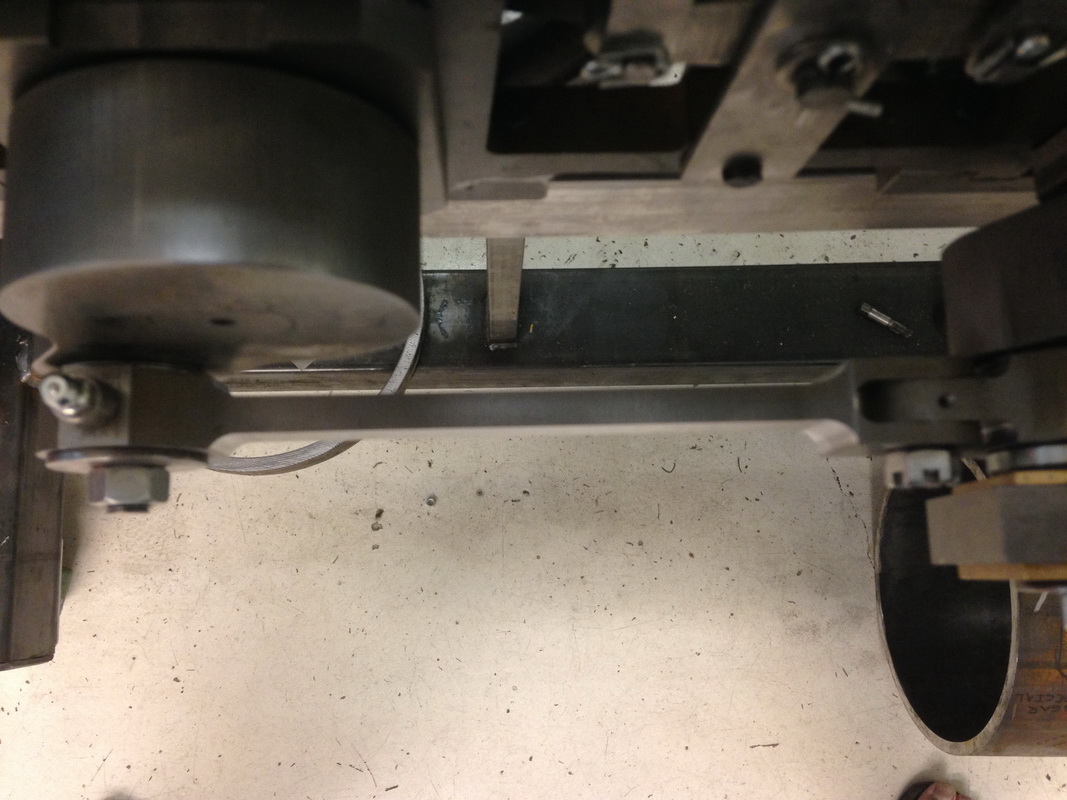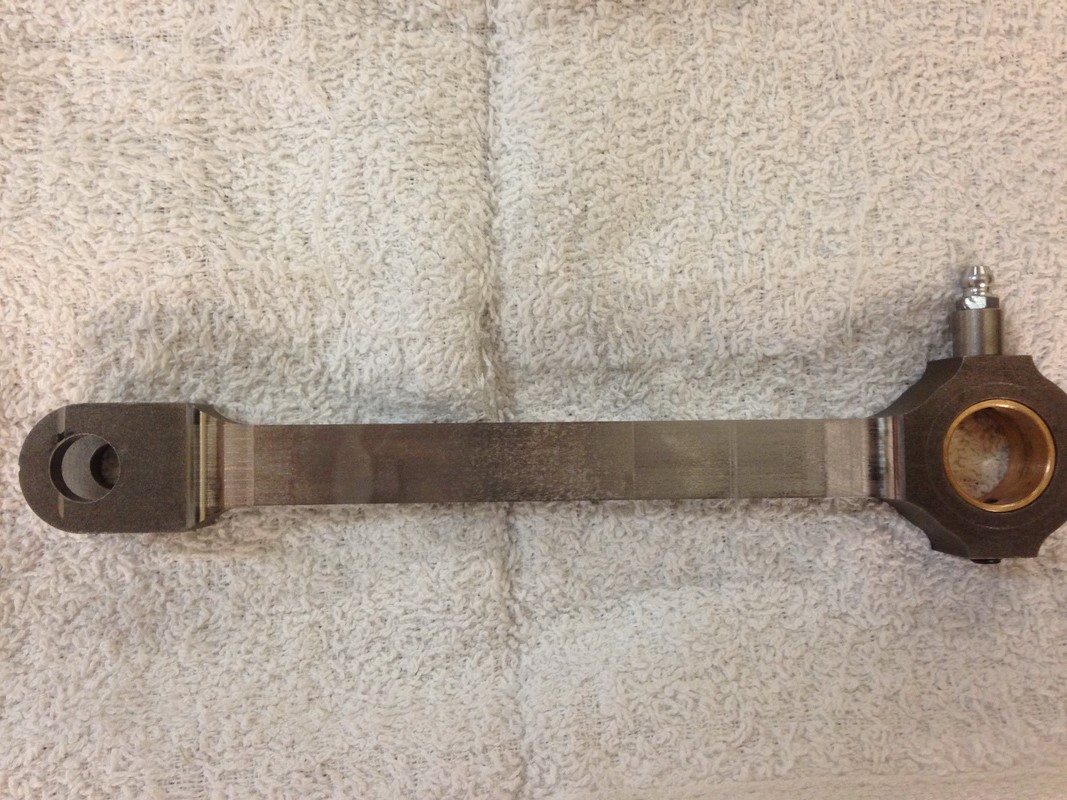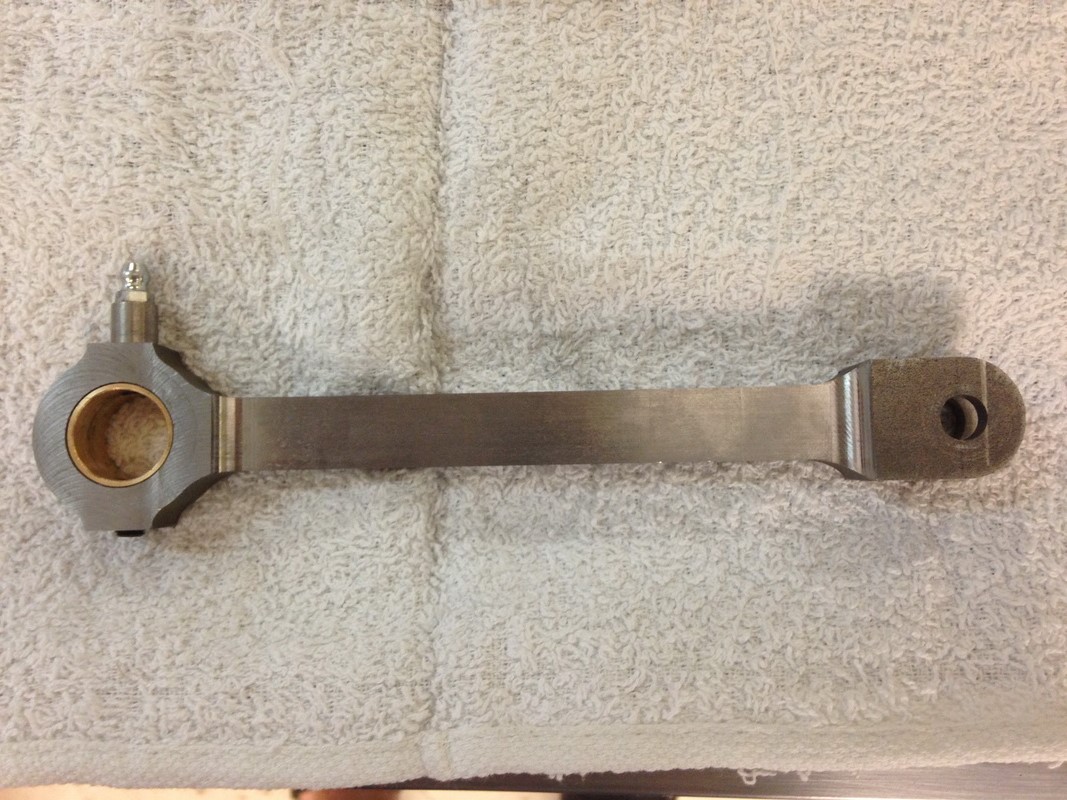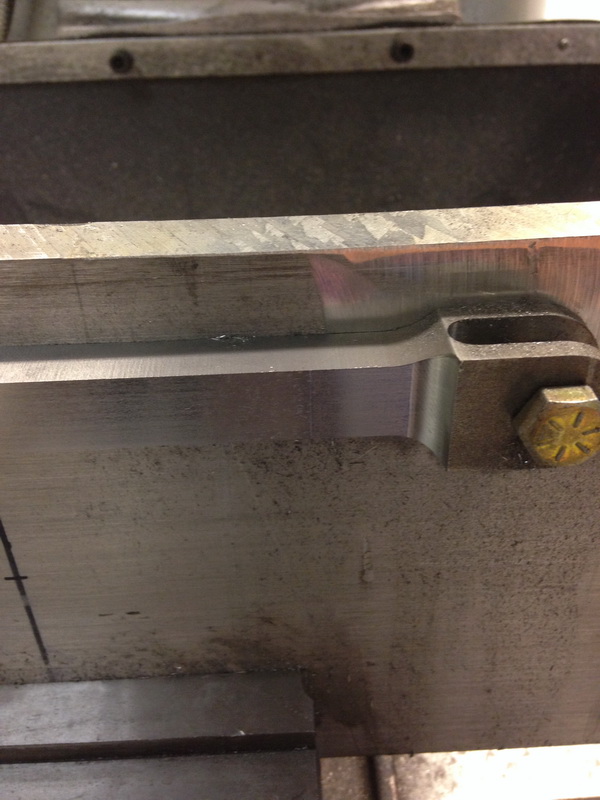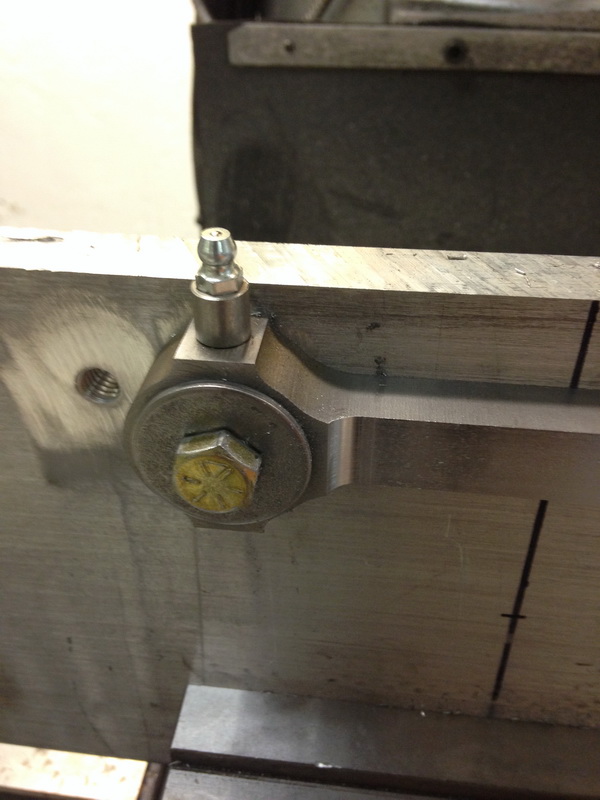 9-20-2013
FINALLY AFTER ALL THE R&D I THINK I FINALLY CAME UP WITH SOMETHING THAT WILL SEAL AND WAS NOT TOO TERRIBLY TOUGH TO BUILD. THIS IS THE START OF THEM THEY STILL NEED THE SLOT AND A BAR MADE TO OPEN AND CLOSE THEM. SEEMS THAT THE C-21 HAD THE CYLINDER COCKS THAT WENT BACK AT A 45 AND SINCE I CAN'T RE DRILL THE CYLINDERS I IMPROVISED.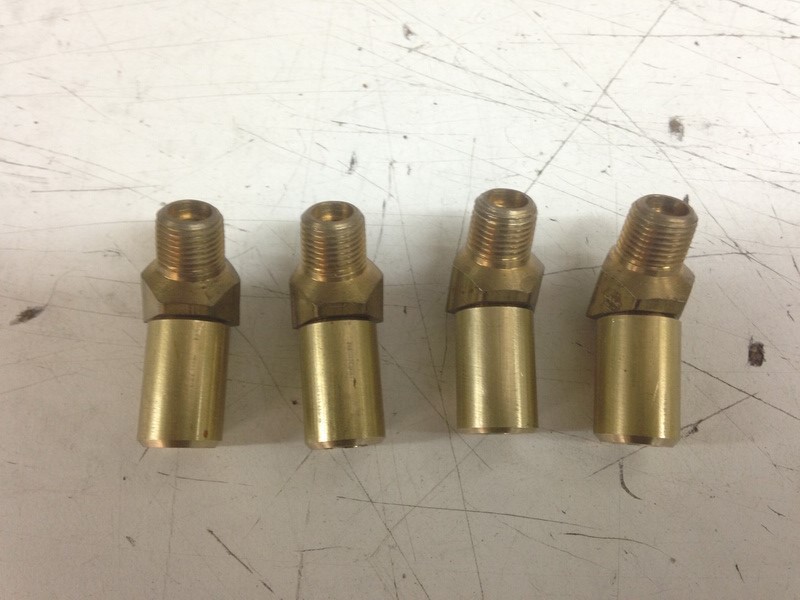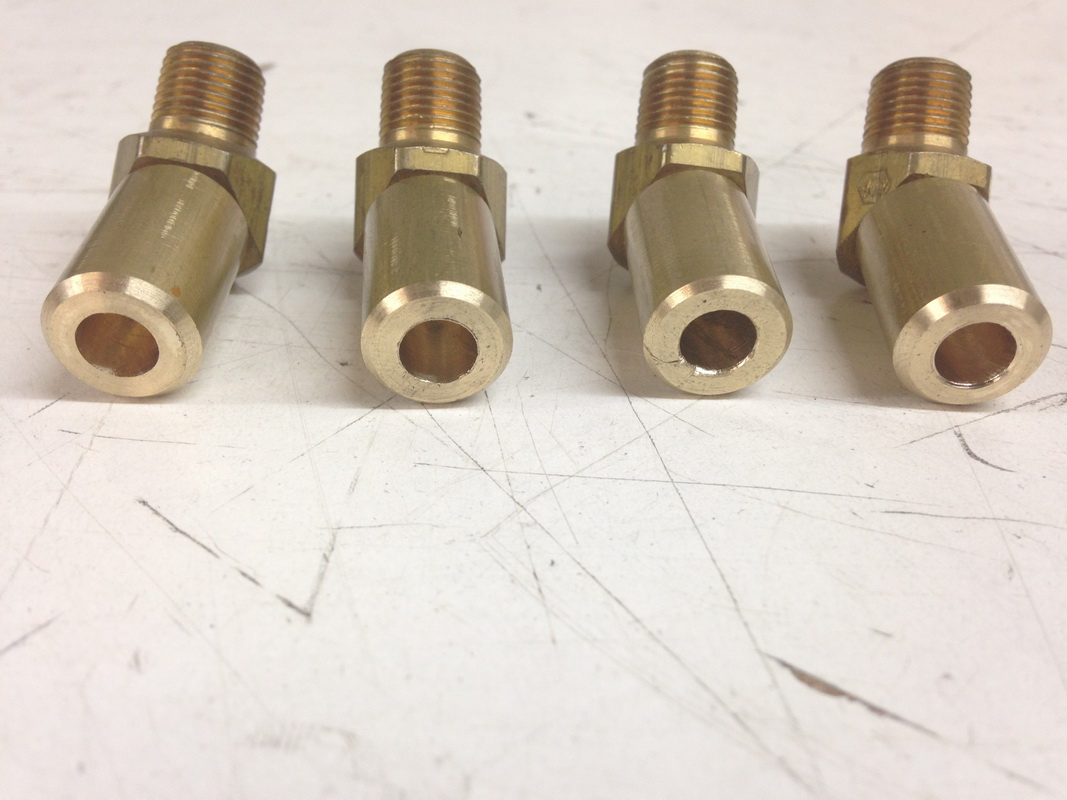 9-18-2013
NOT A LOT TO SHOW BUT I HAVE GOT A START NOW ON A SET OF CUSTOM CYLINDER COCKS THAT I AM MAKING. THIS IS THE TEST ONE AND IT HELD UP TO 125 PSI AND STEADY ALL THAT I HAVE TO DO IS MILL THE SLOT IN THE BOTTOM AND THE POPPET AND WERE READY TO CLEAN UP AND INSTALL.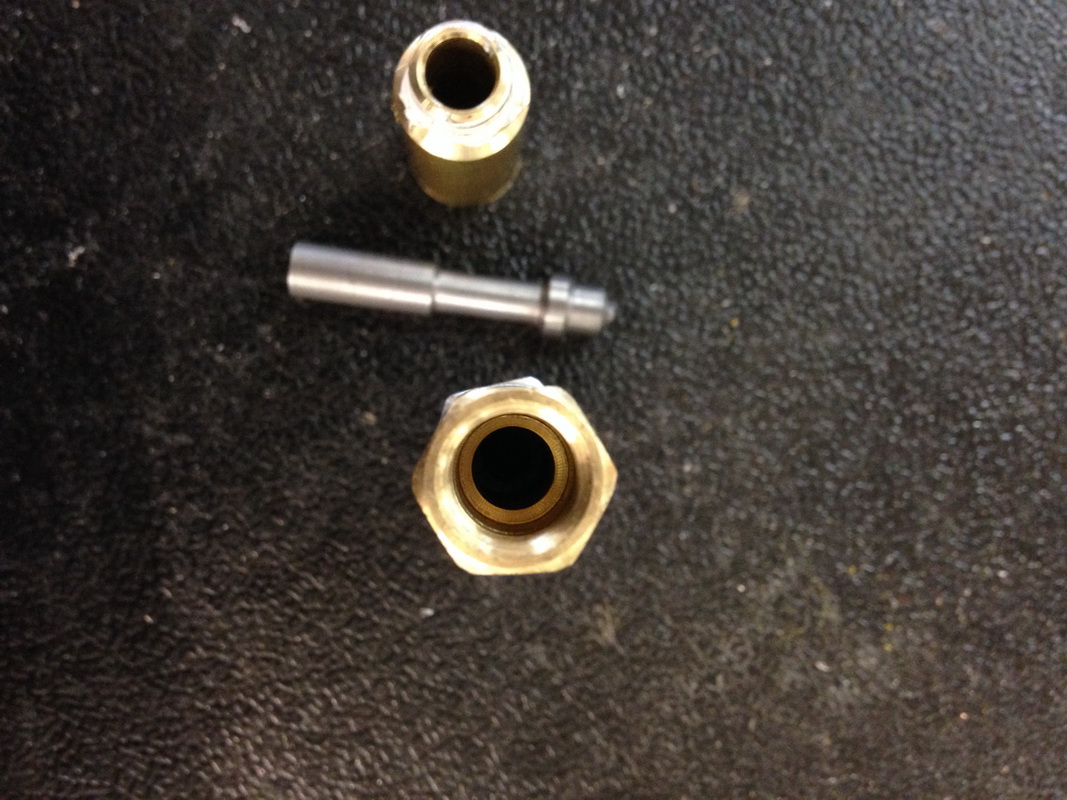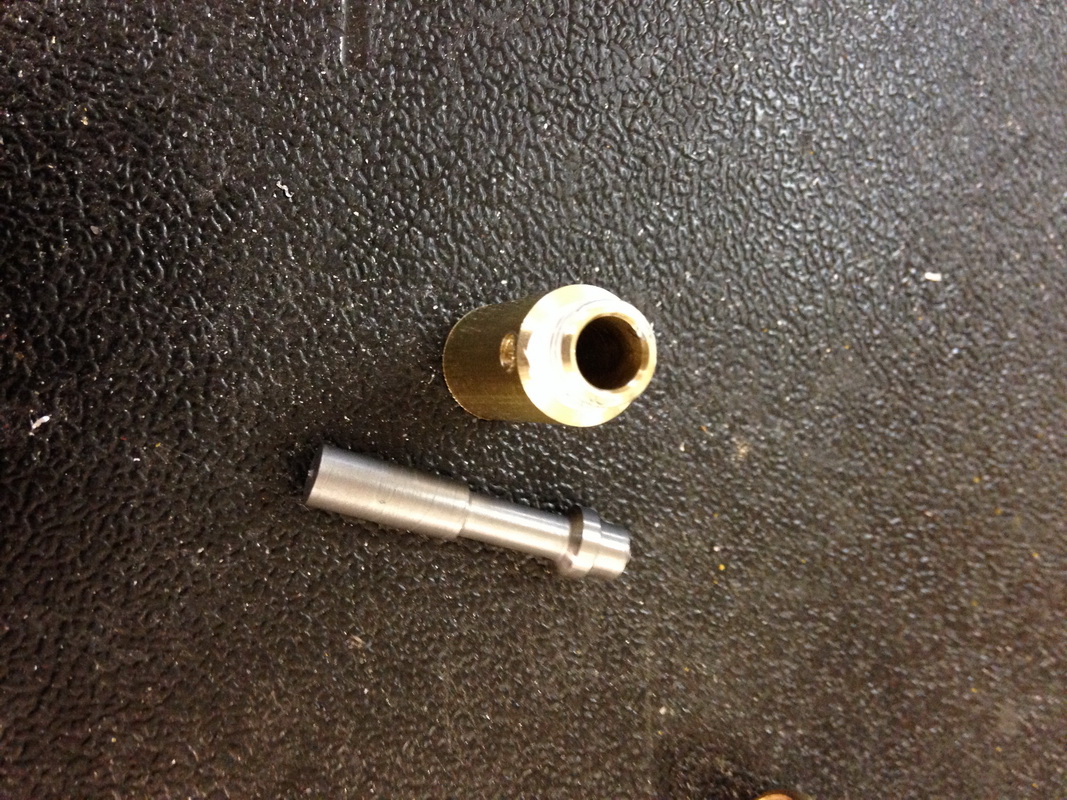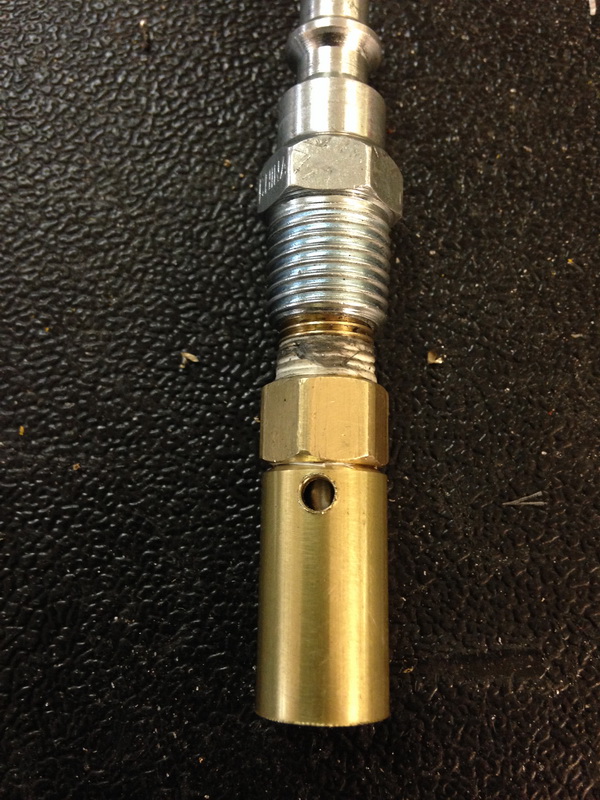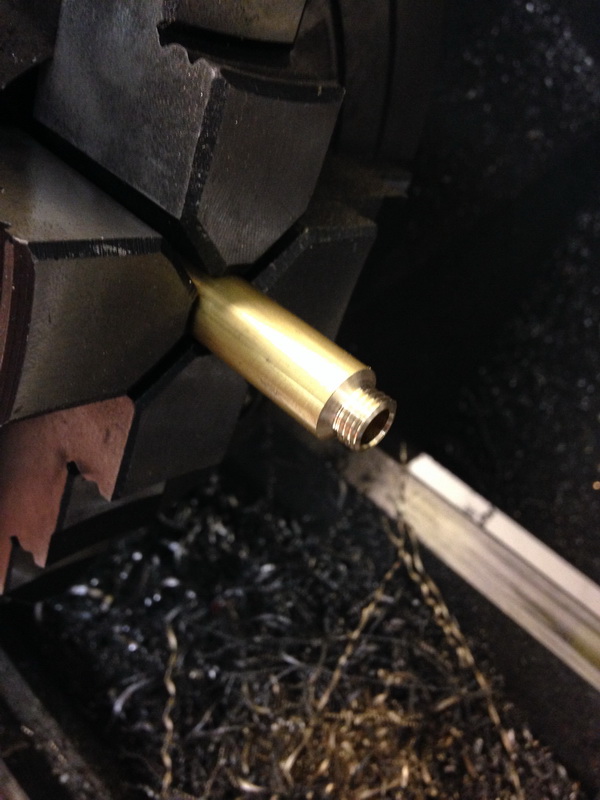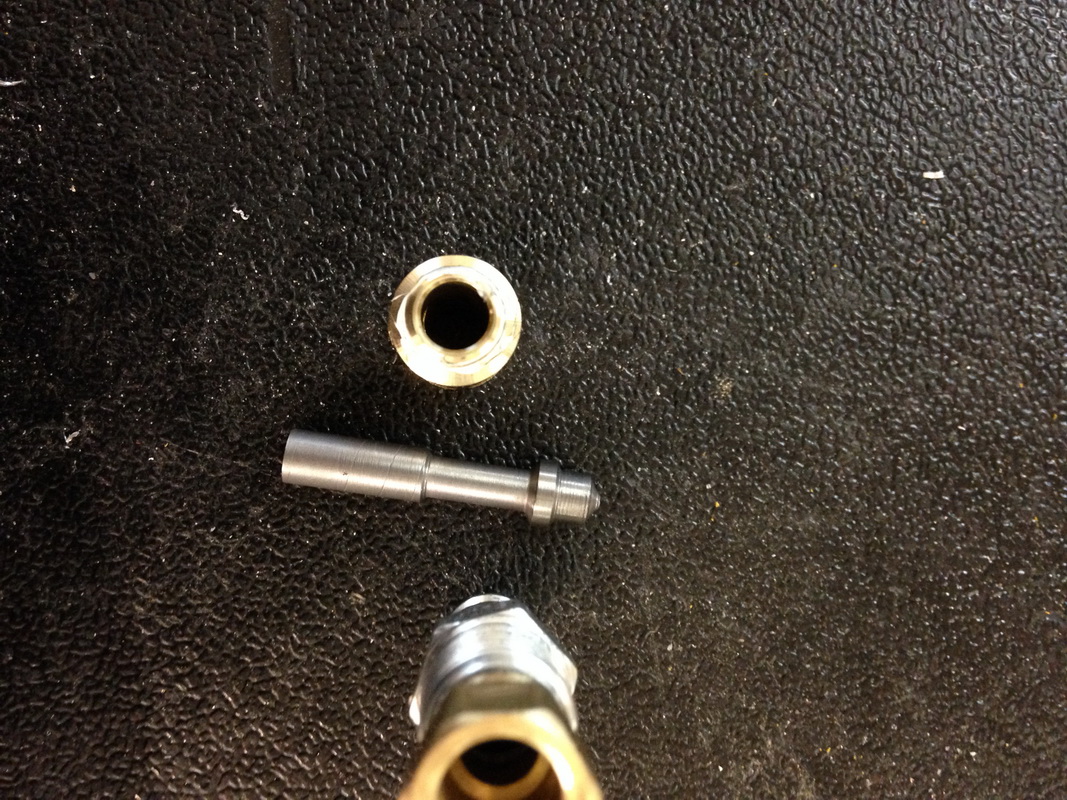 9-17-2013
HOPE FULLY IT WILL RUN ON AIR WITH IN A COUPLE WEEKS AND THEN TO FINISH UP ALL THE LITTLE STUFF TO MAKE HER LOOK NICE.
GOT THE OUT AND UPPER ROCKER ARMS FINISHED UP TONIGHT, THEY ARE KEYED AND WILL BE PINNED WHEN ALL FINISHED I ALSO GOT THE VALVE ROD WELDED AND CLEANED UP I AM WAITING ON A TAP TO FINISH THE ADJUSTERS AND THEN I WILL MAKE THE NEXT SHAFT AND LOCK IT TO THE VALVE ROD ITSELF.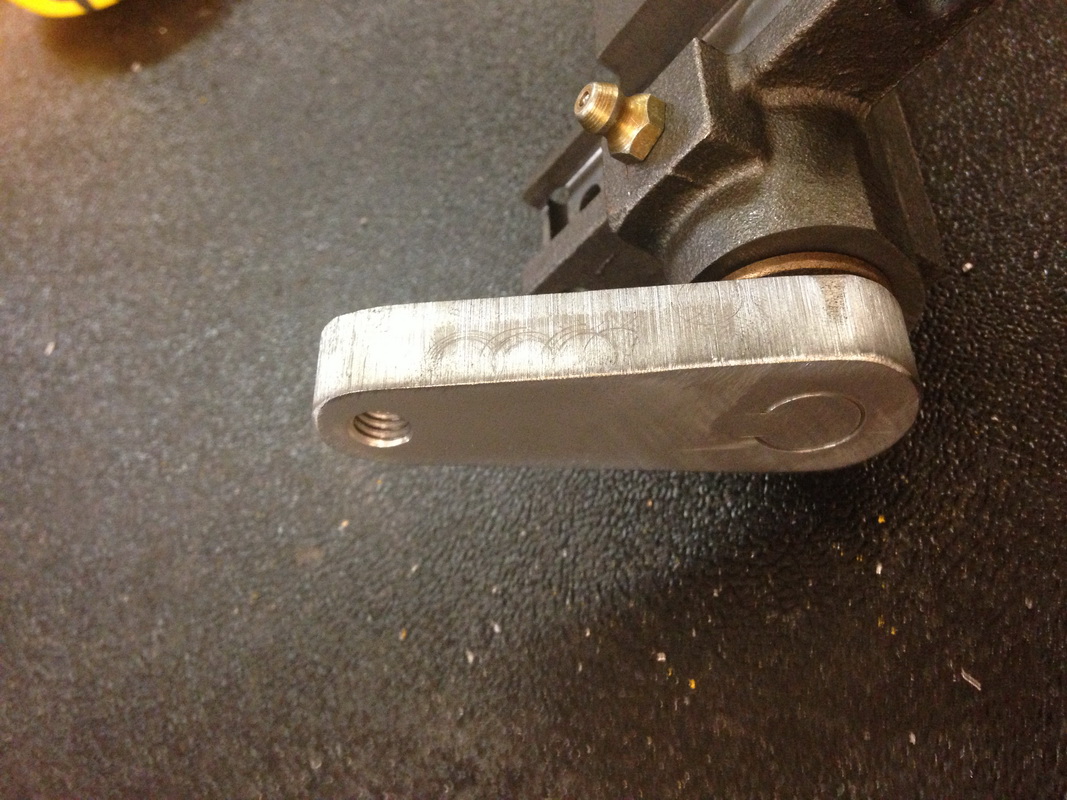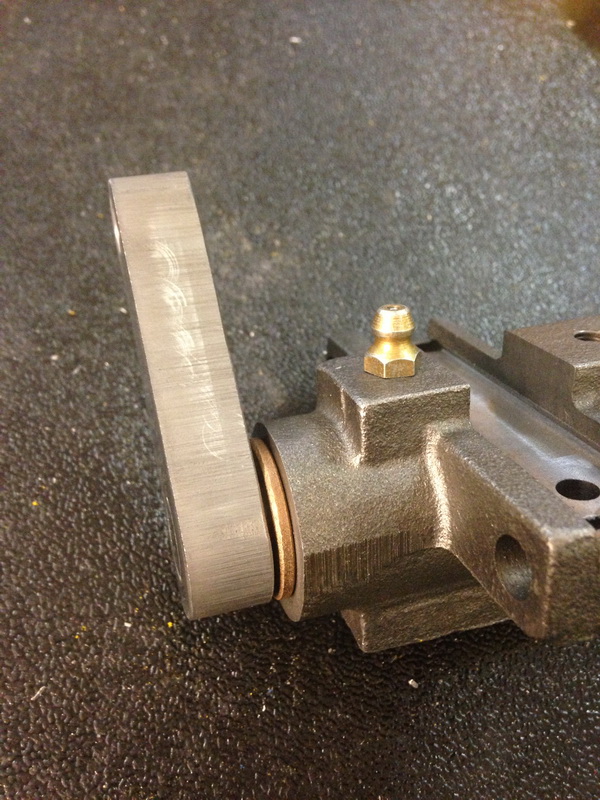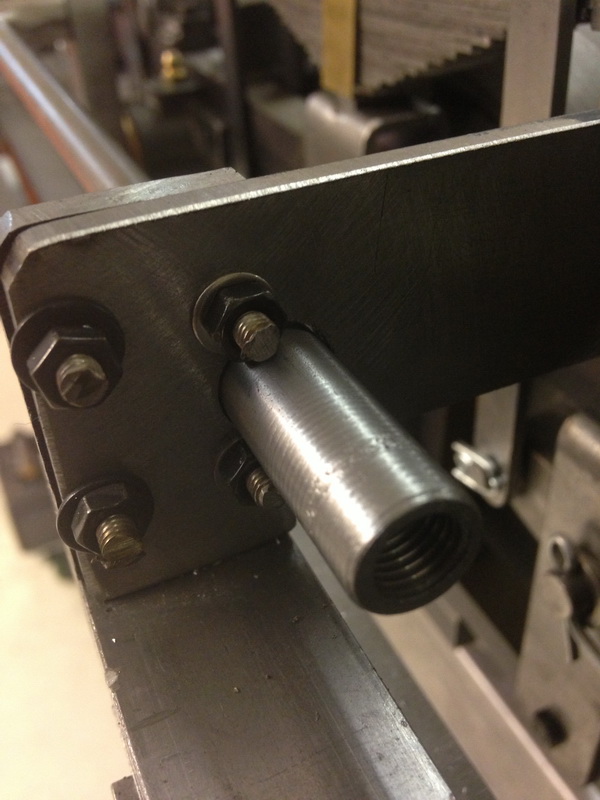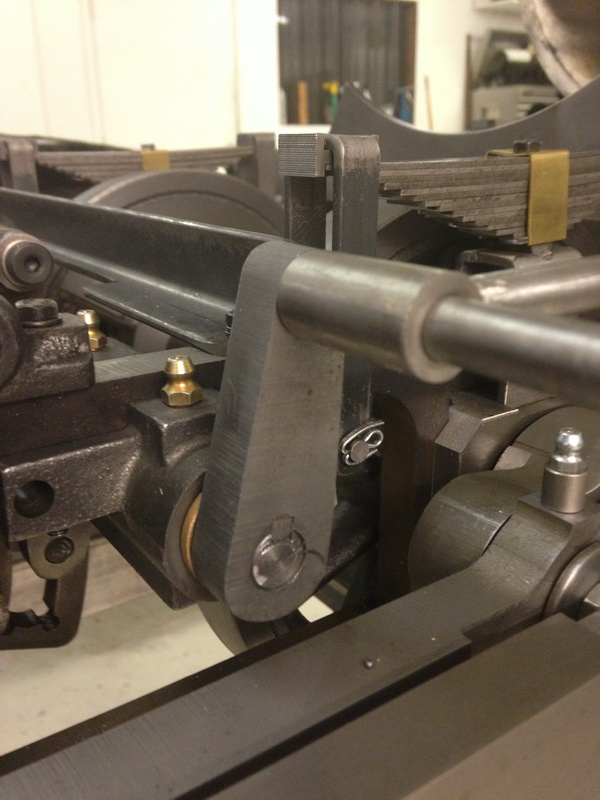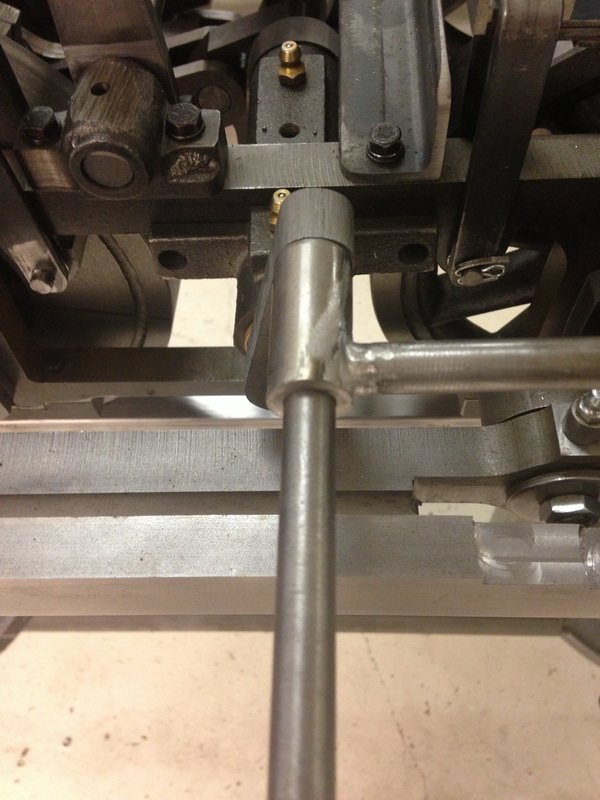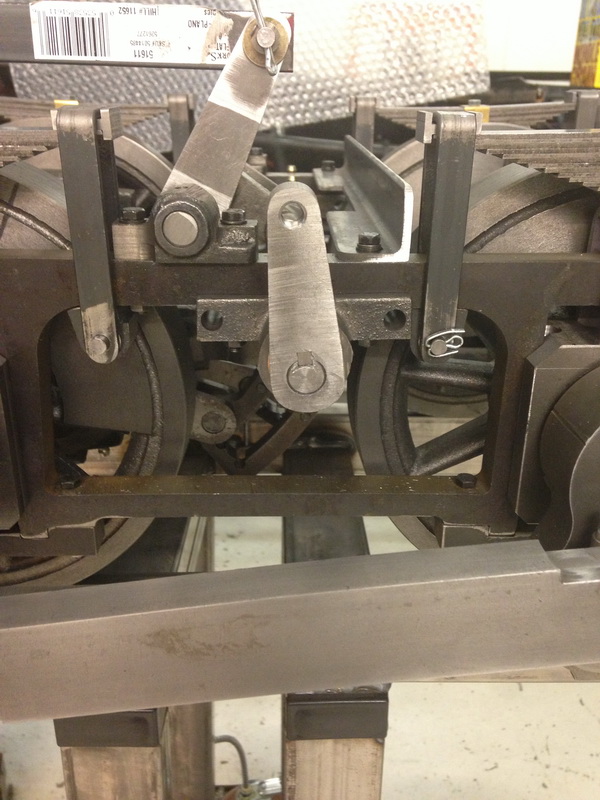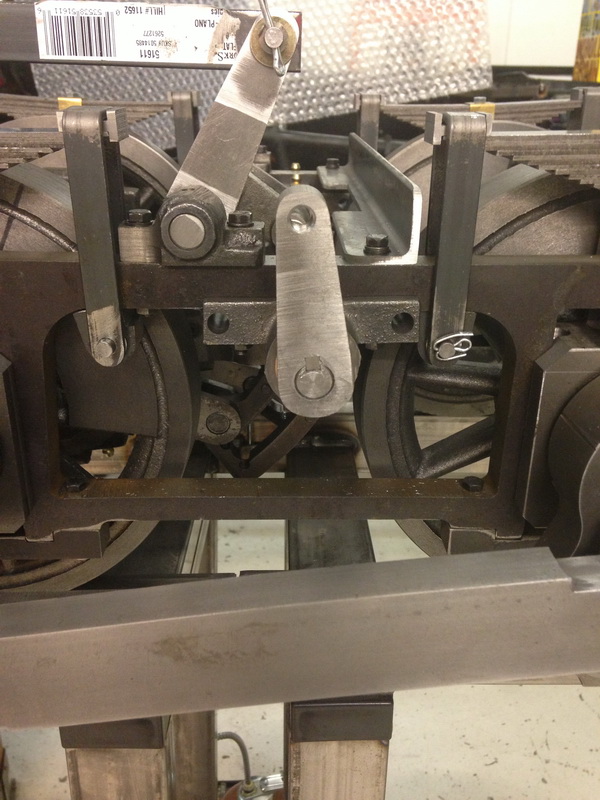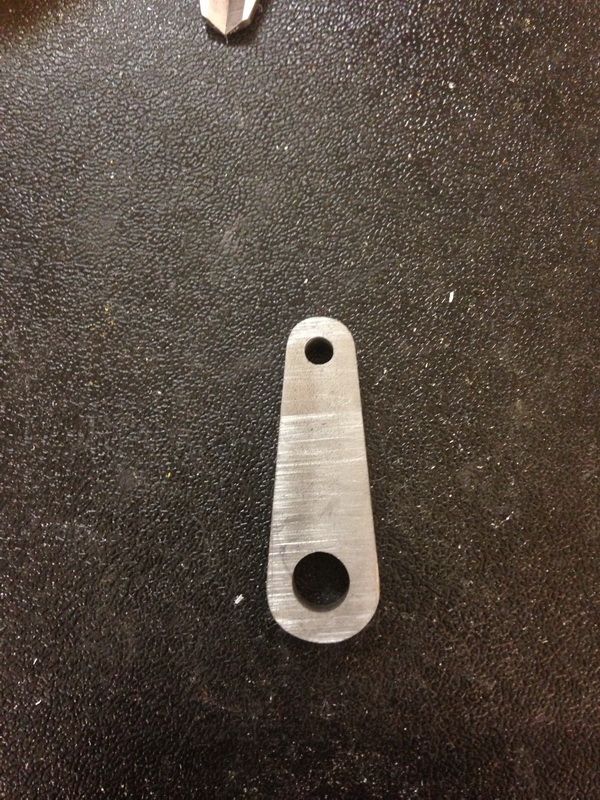 GOT THE SMOKE BOX CUT DOWN TODAY AND READY FOR MOUNTING.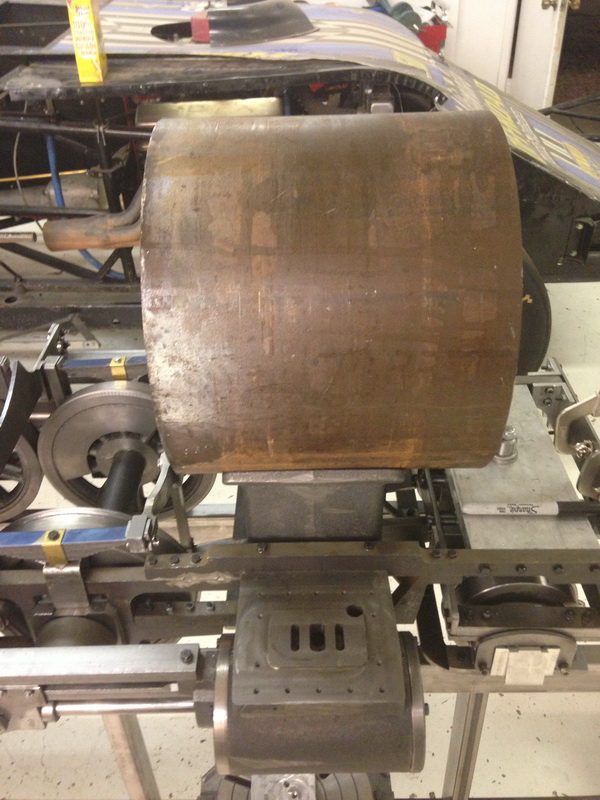 GOT THE FRONT PILOT BEAMS MADE TODAY I AM IN THE PROCESS OF MAKING TWO OF EVERYTHING SO THE SECOND C-21 WILL BE EASIER.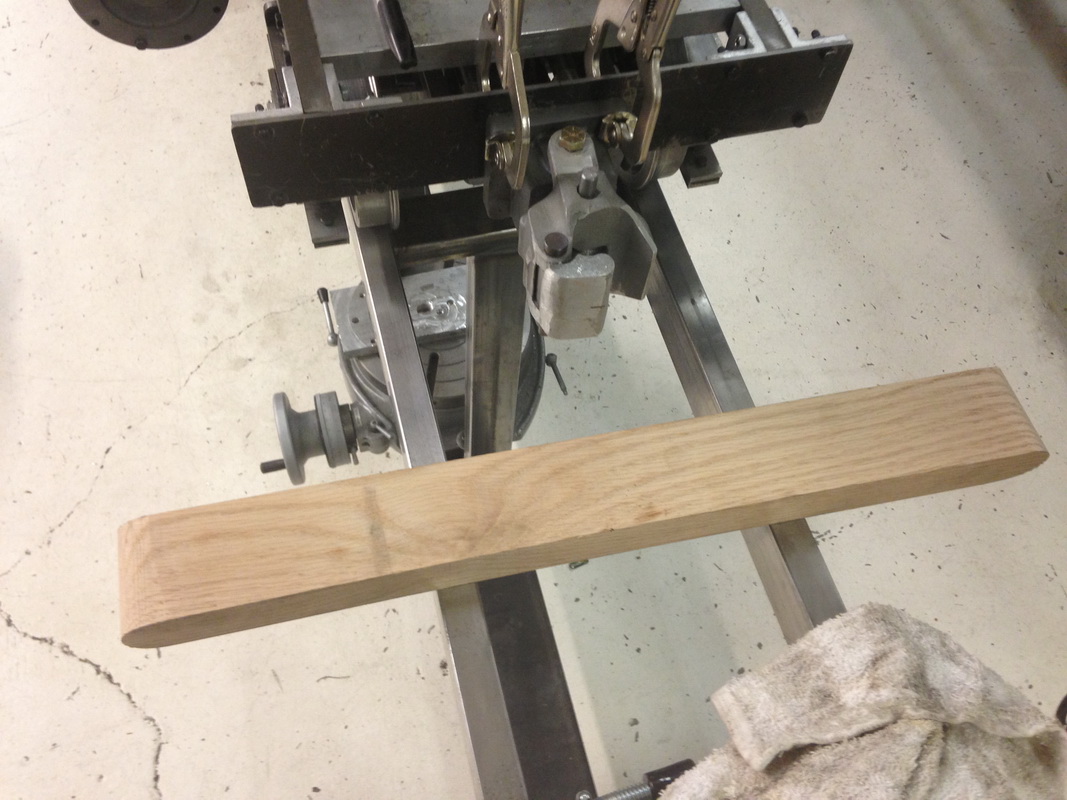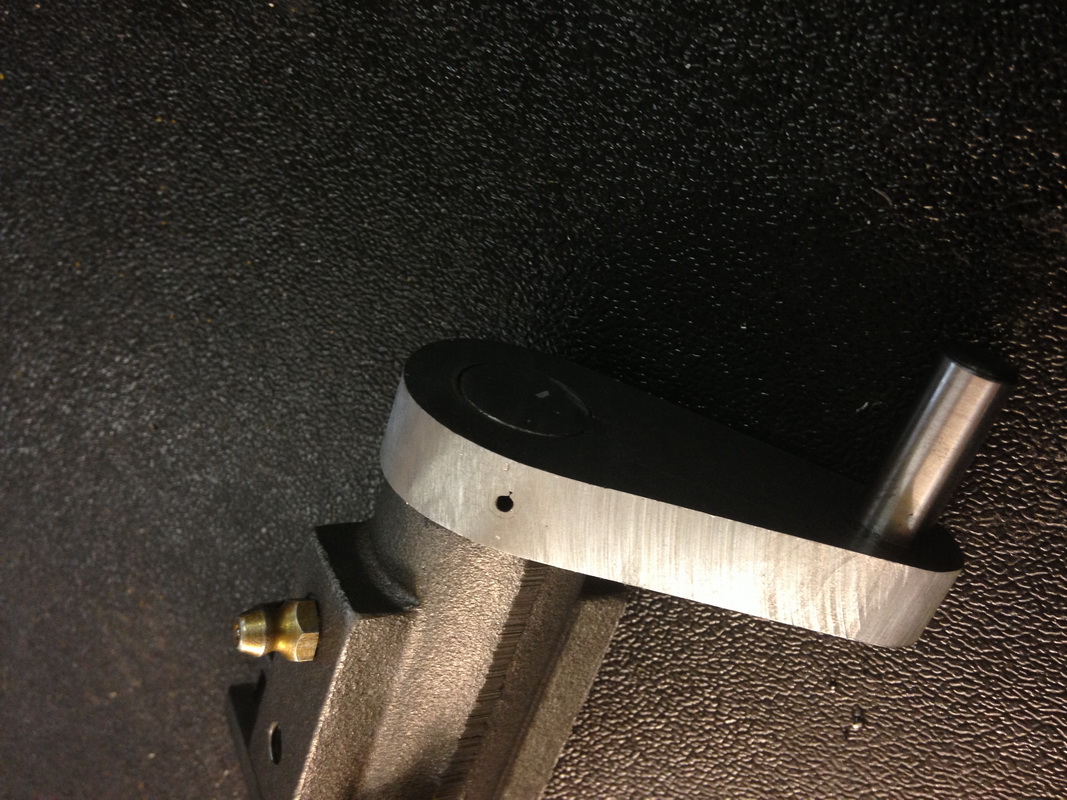 9-16-2013.
ROCKER BOX UPPER PIVOT ARMS ROUGHED OUT, ROCKER ARM PIVOT MADE, AND THE NEW COUPLERS MADE SINCE THE ORGINALS SPUN IN THE LATHE. FINISHING ALL THE PARTS FOR THE VALVE GEAR AS I SHOULD HAVE THE PARTS TO MAKE IT RUN ON AIR SOON.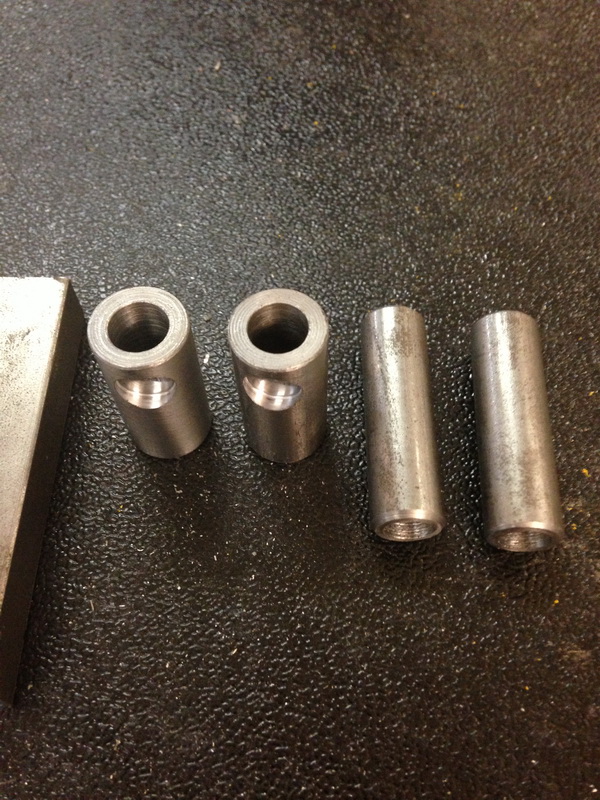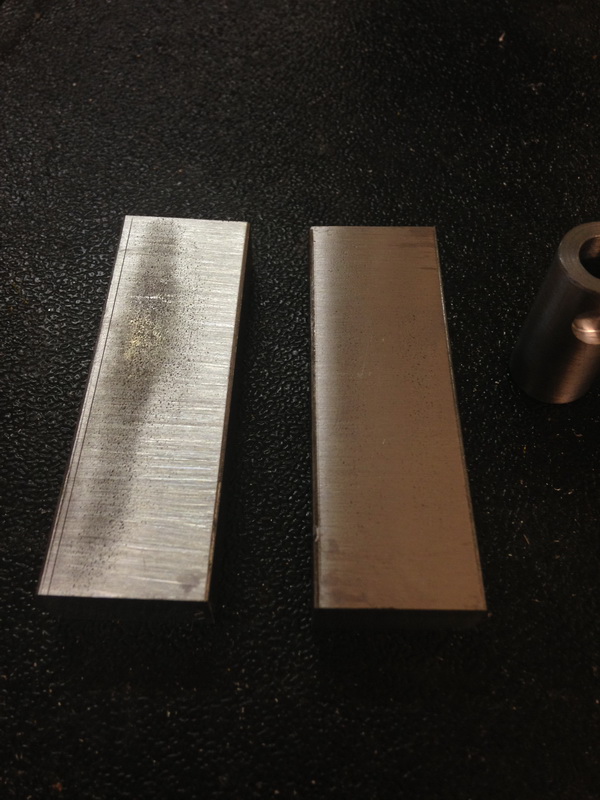 9-14-2013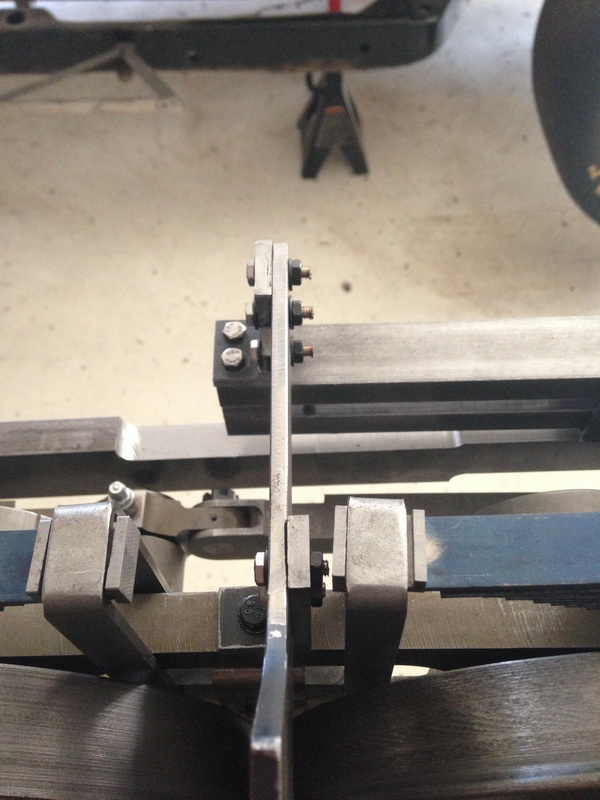 SMALL OIL CUPS TO OIL THE ROD BEARING INSIDE I HAVE A HOLE IN THE TOP OF THE ROD TO ALLOW OIL INTO THERE.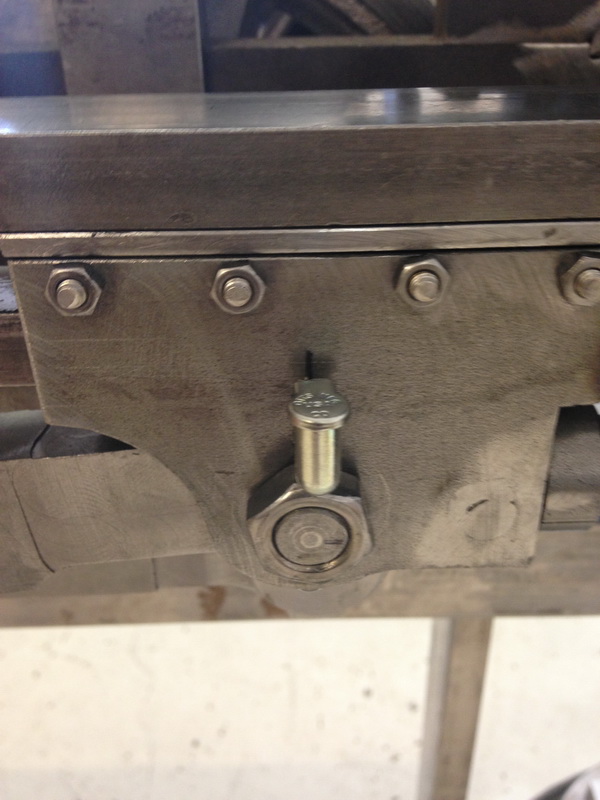 9-13-2013
ALSO FIGURED OUT HOW TO MAKE THE PIN SPRING LOADED AND I HAVE 50 SPRINGS COMING SO WE CAN DO THAT TO ANY COUPLER.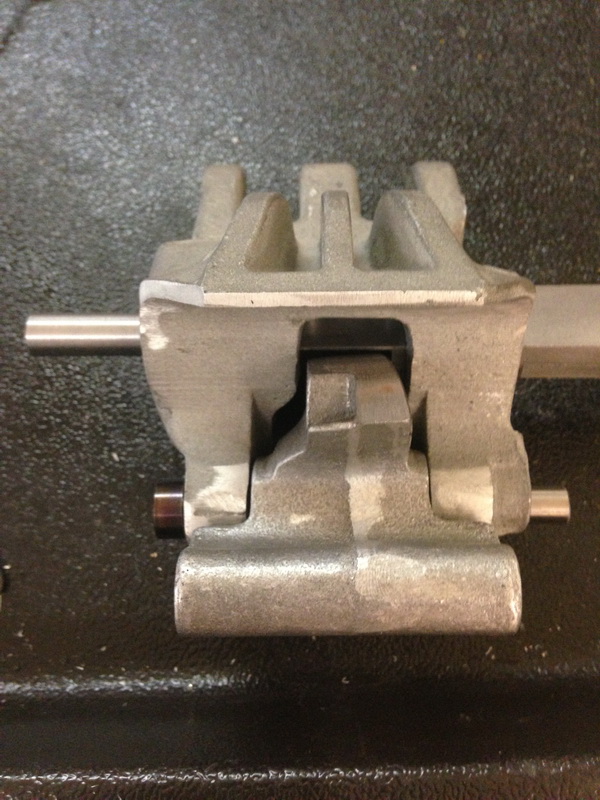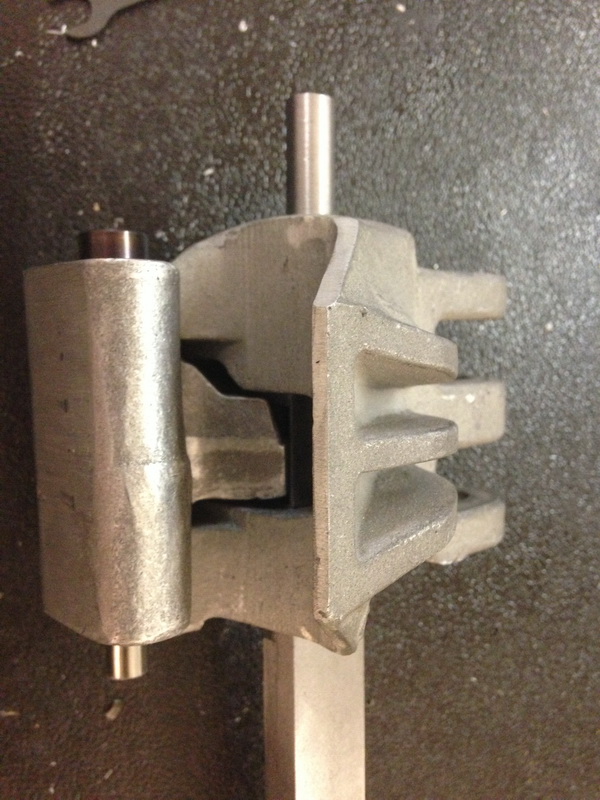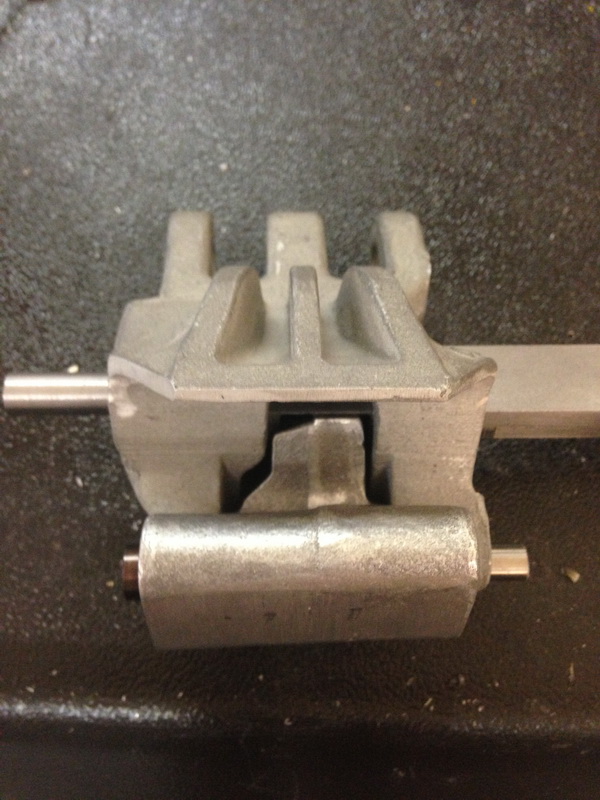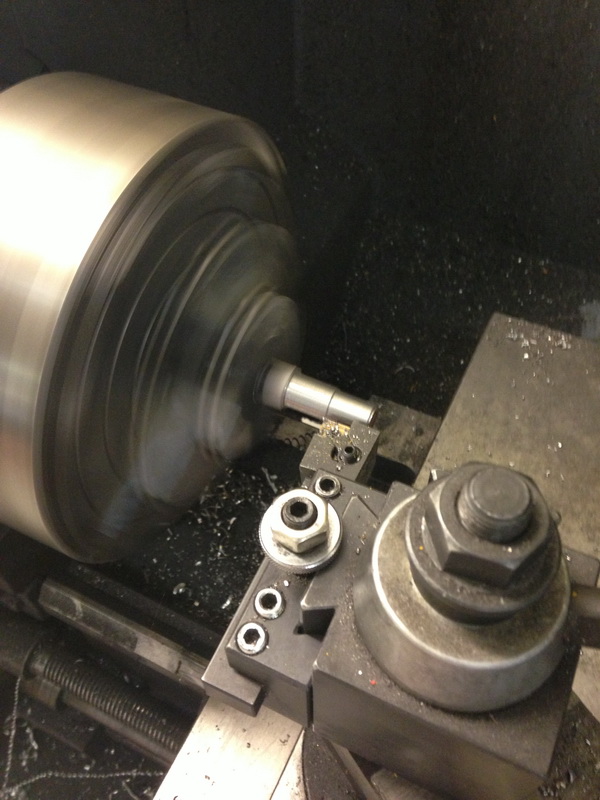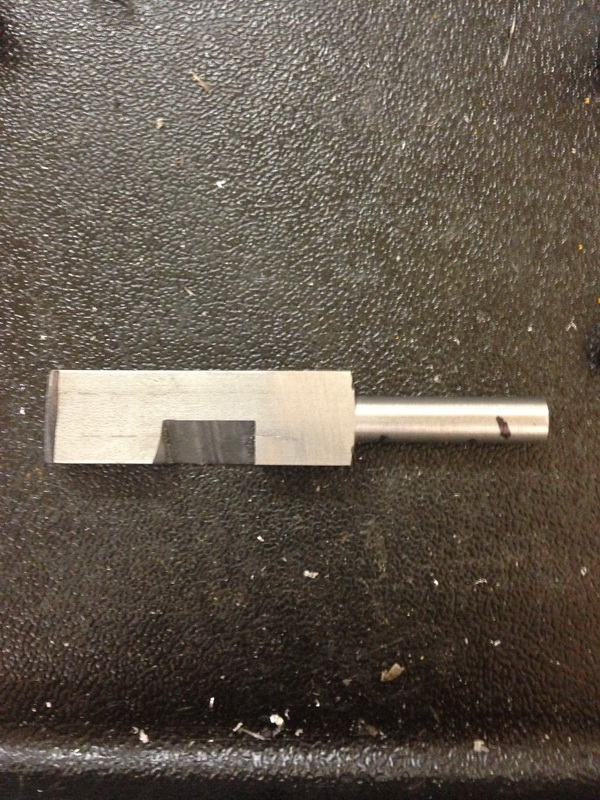 9-12-2013
ROCKER BOXES ARE FINALLY DONE AND LEVEL AND CORRECTED HEIGHT FOR SCALE AND TURNED THE SHAFT DOWN TO 1/2 TO MAKE THE OUTER ARM LOOK MORE PROTOTYPE. COUPLER IS STARTED AND MOUNT IS MACHINED, FRONT TRUCK SUPPORT FINALLY GOT ALL THE BOLTS IT NEEDED. WE ARE CLOSE TO RUNNING ON AIR ONLY MISSING TWO PARTS. I REMADE THE JOHNSON BAR REVERSE ROD TO THE CORRECTED SCALE HEIGHT AND MADE IT A CLAMP ON INSTEAD OF A WELD ON.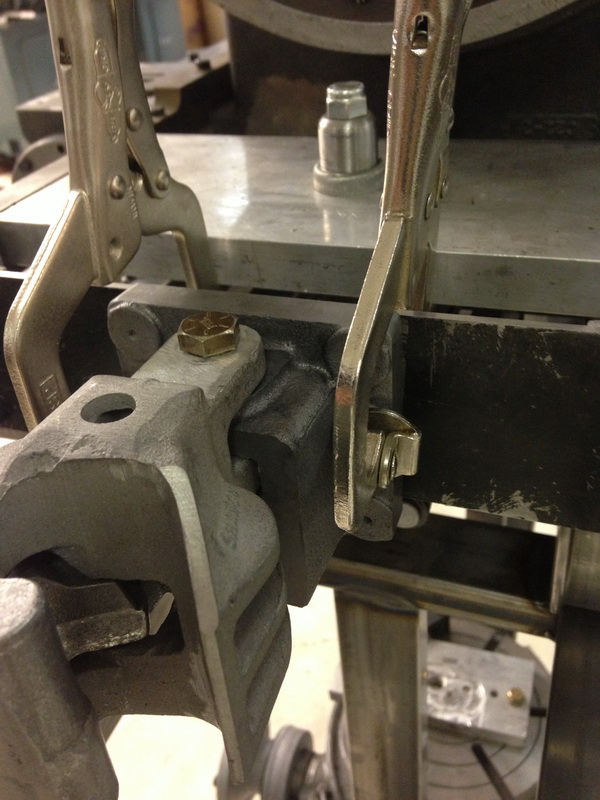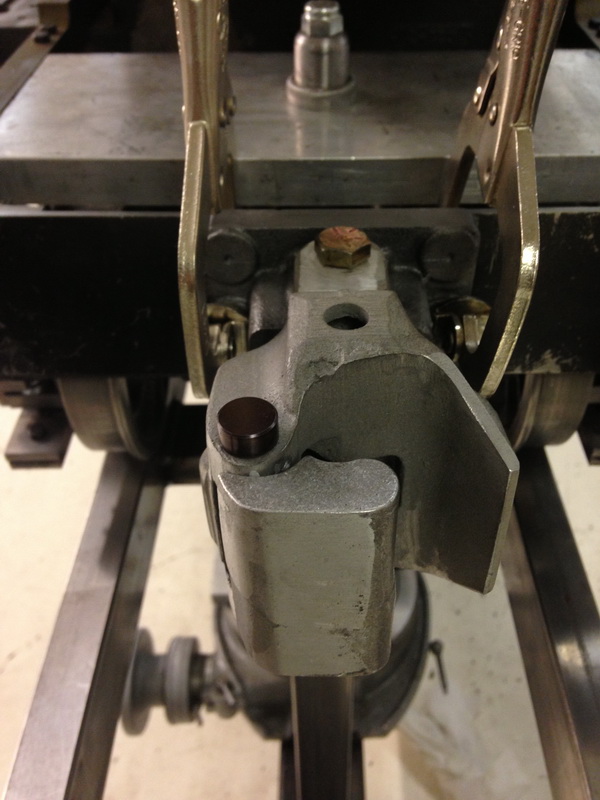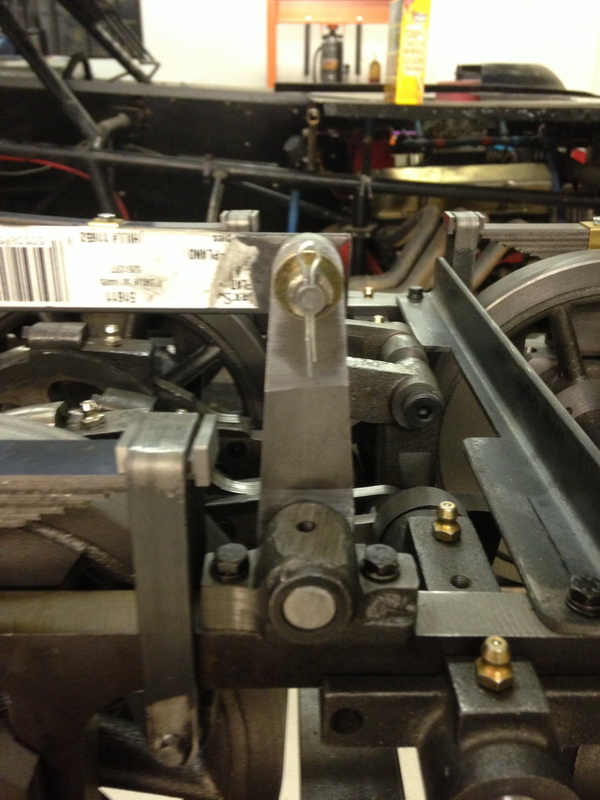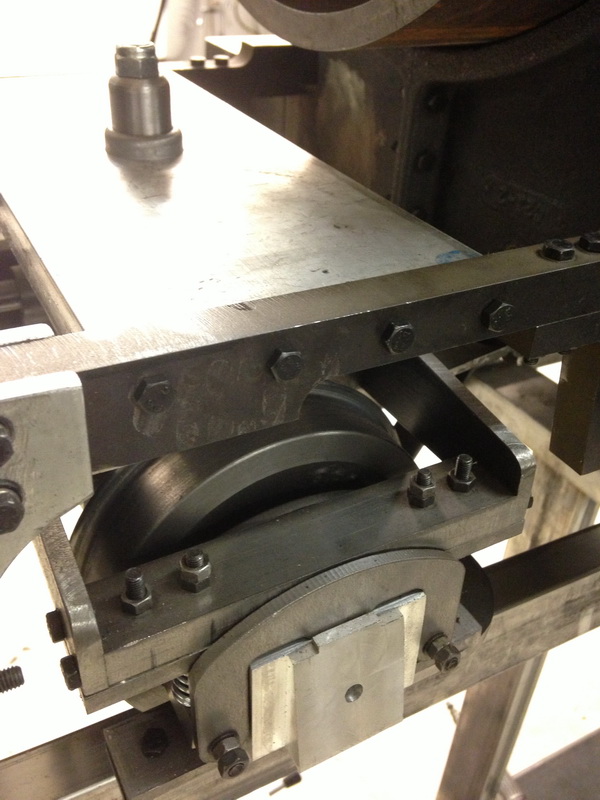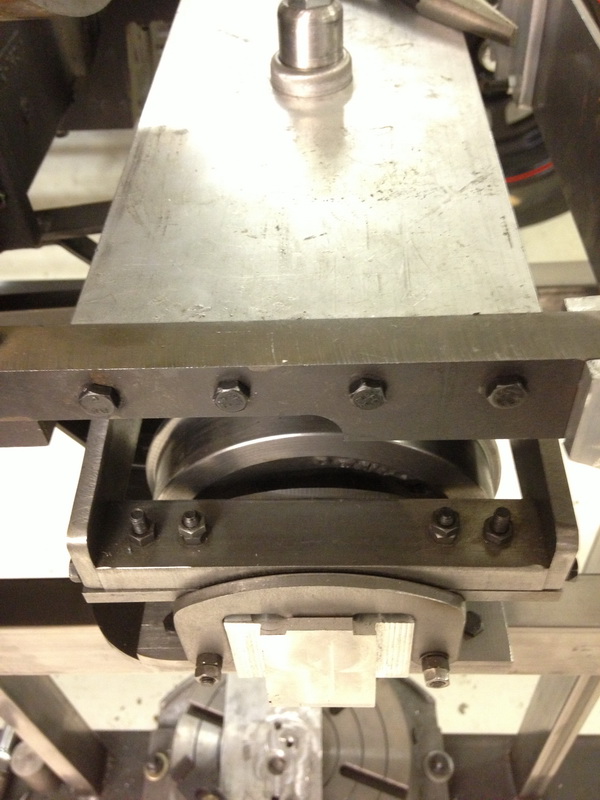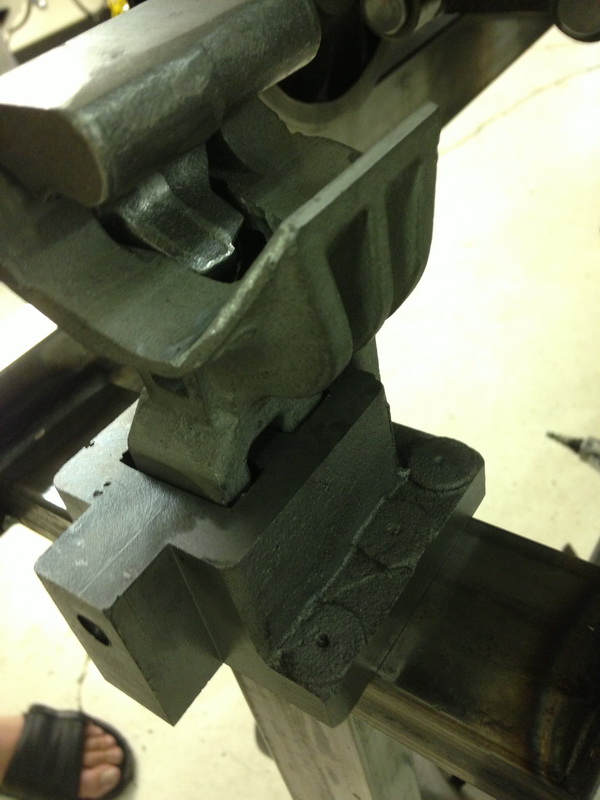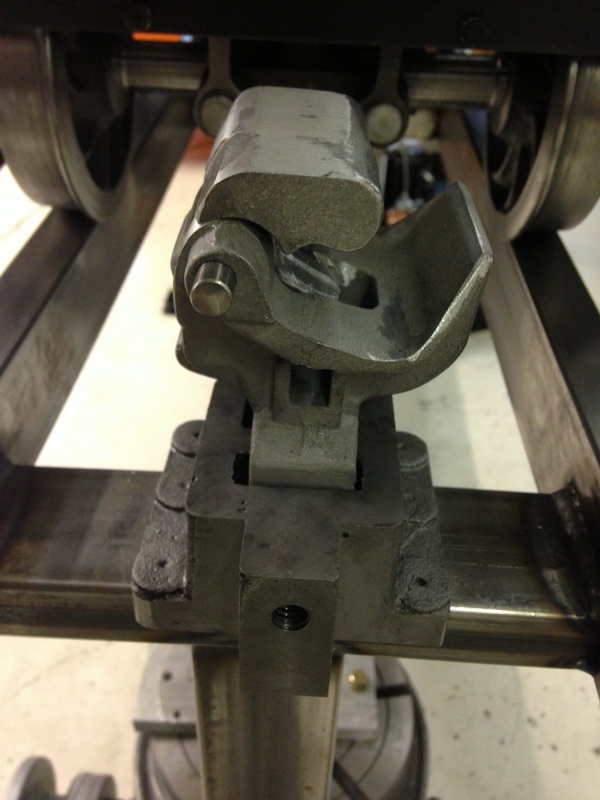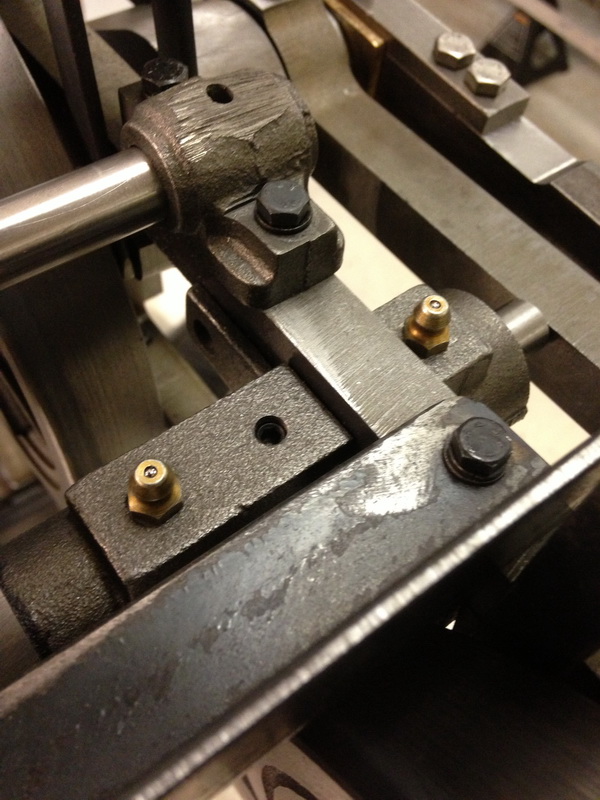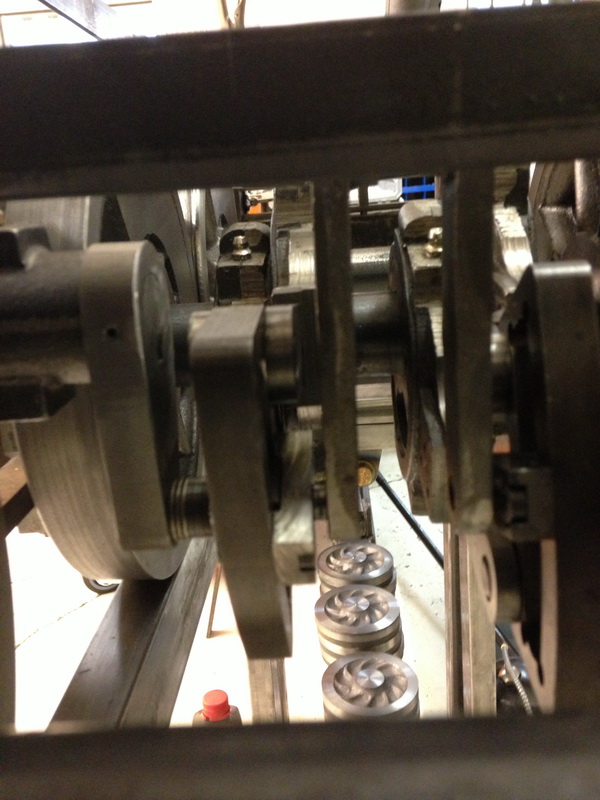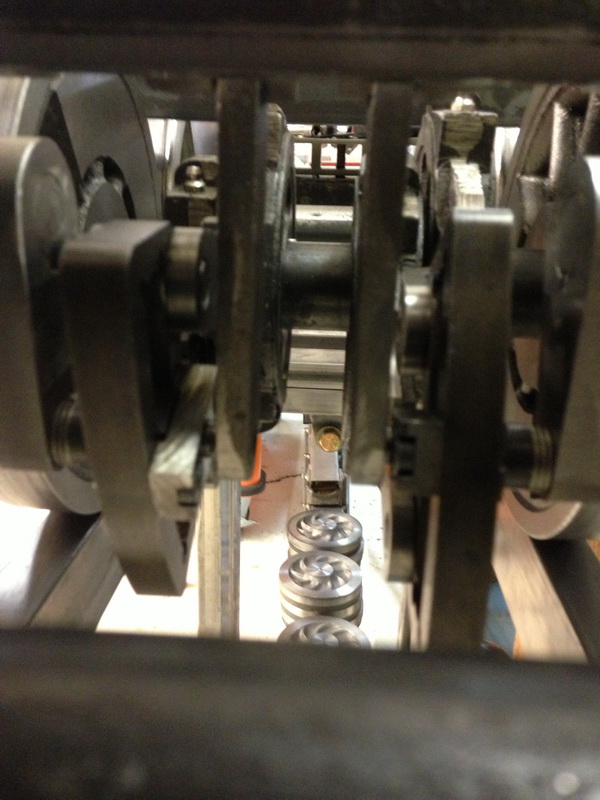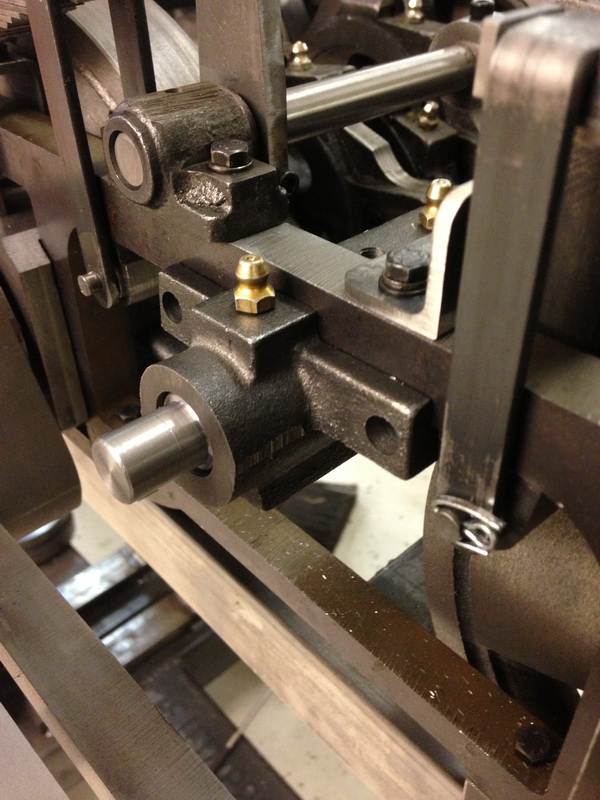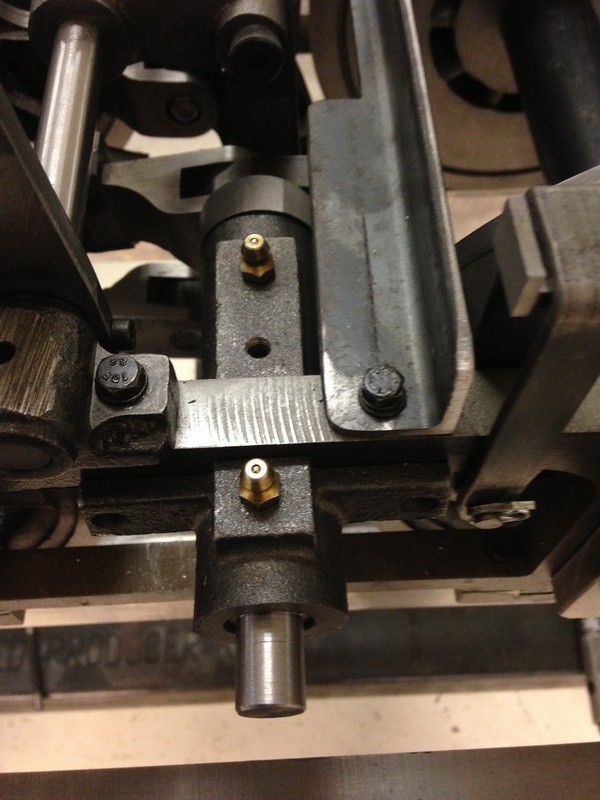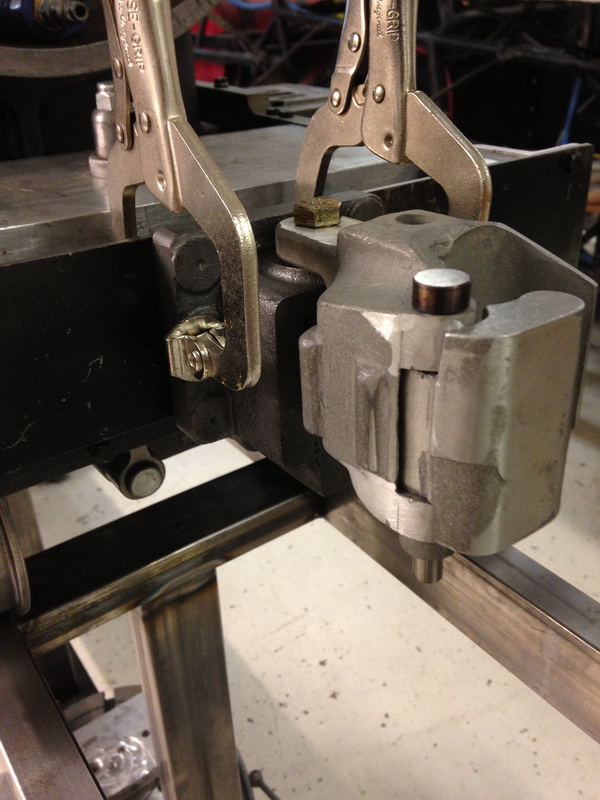 9-10-2013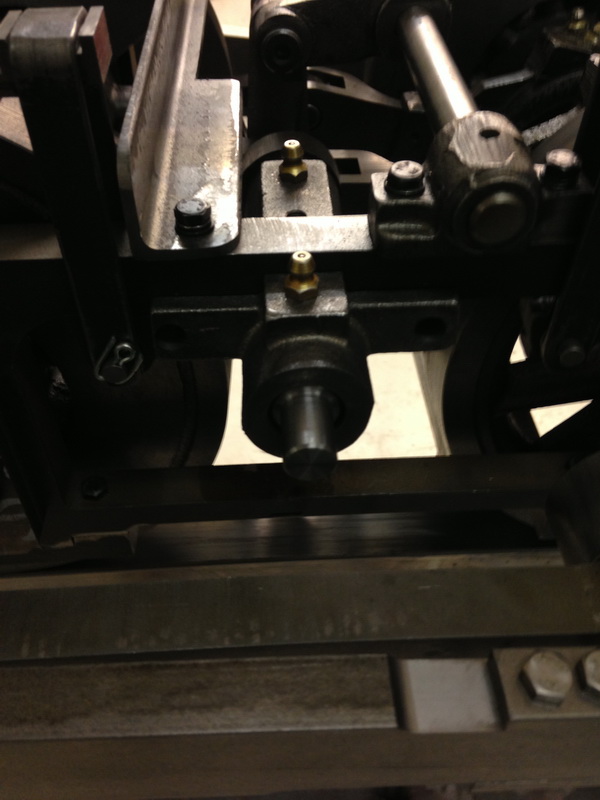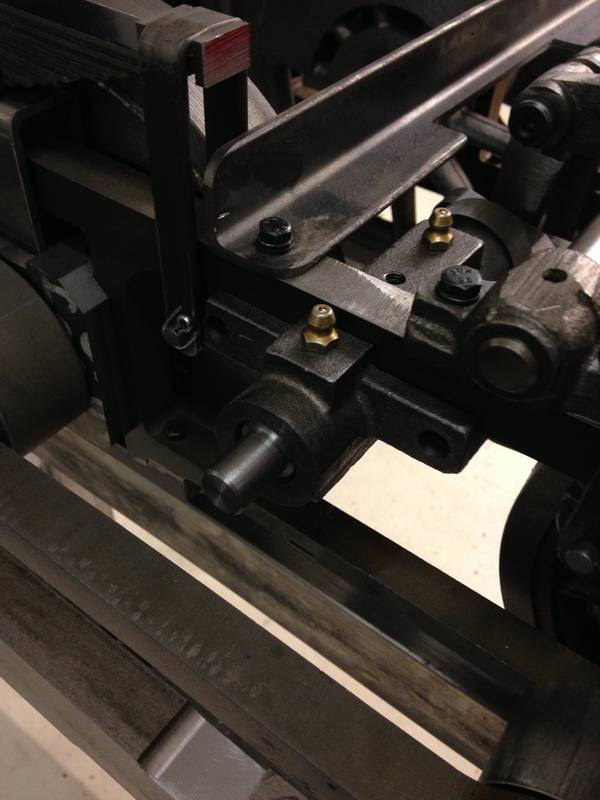 9-9-2013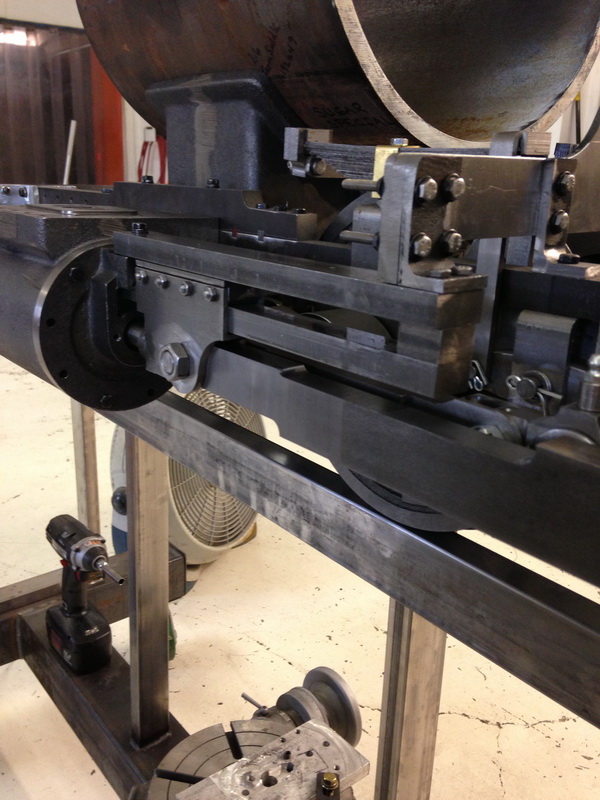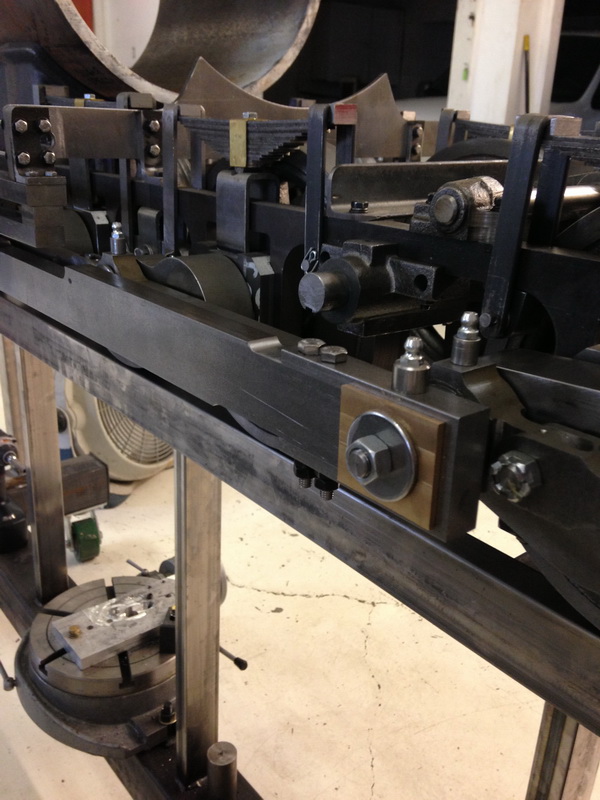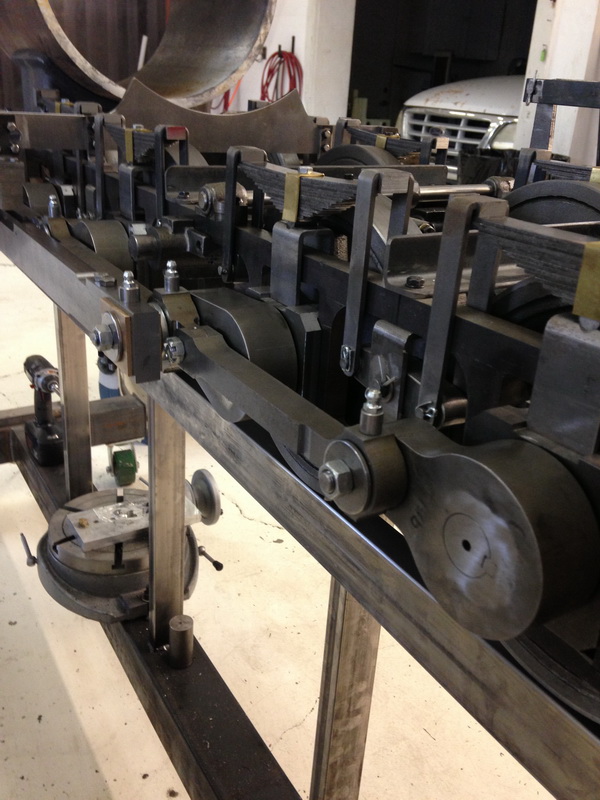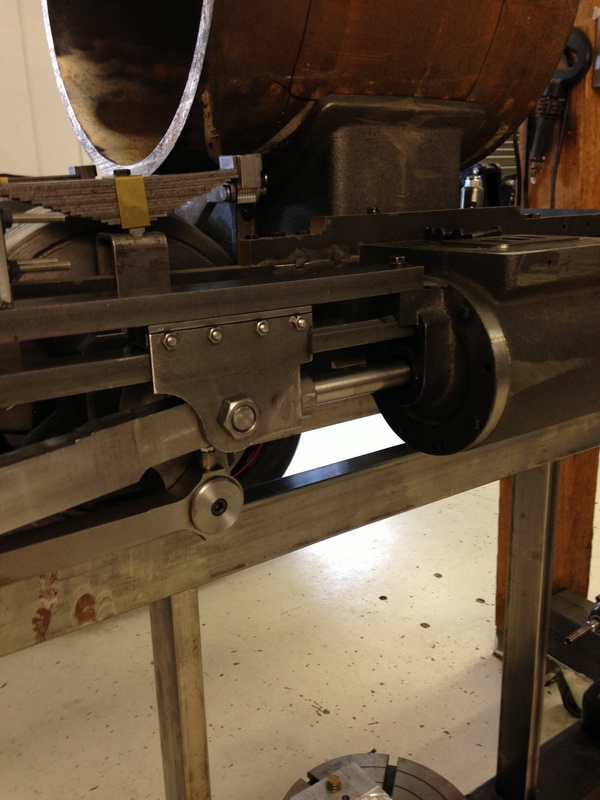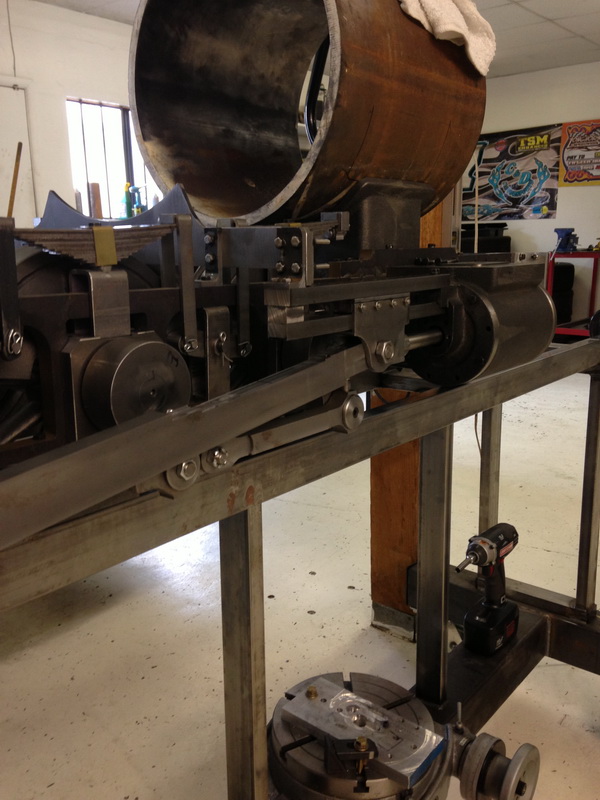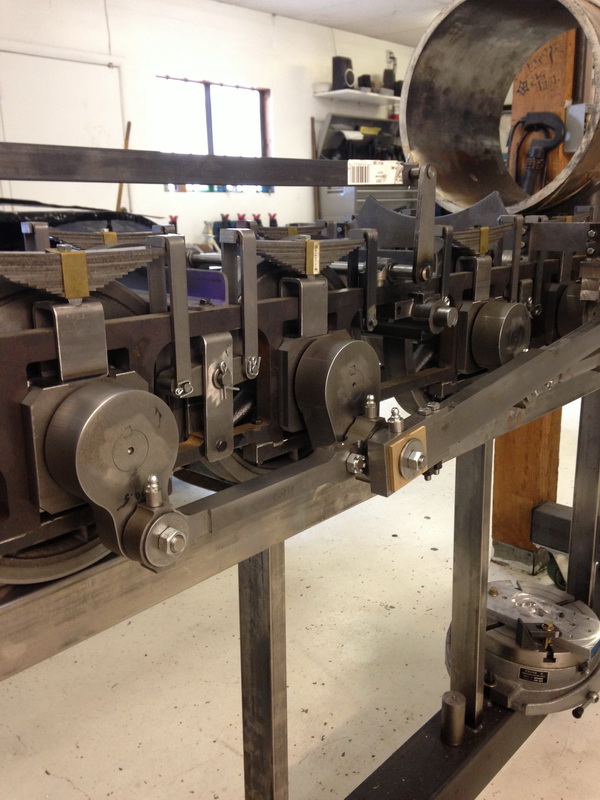 9-3-2013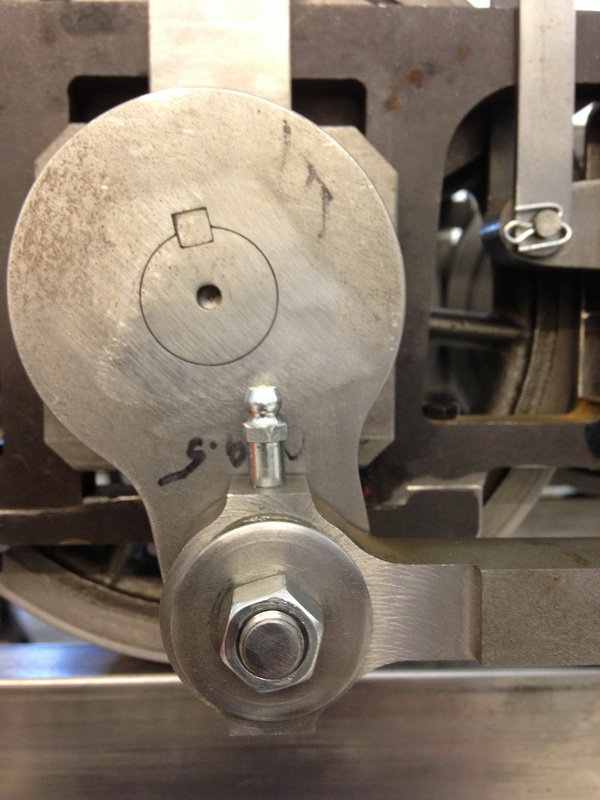 9-2-2013
MAIN RODS ARE ON AND IT ROLLS FREELY NOW TO GET THEM SHAPED AND LOOKING CLEAN.