2.5" SCALE C-21 PROGRESS
JAN 2013 - FEB 2013 - MARCH 2013 - APRIL 2013 - MAY 2013 - JUNE 2013 - JULY 2013 - AUG 2013 - SEPT 2013 - OCT 2013 - NOV 2013 - DEC 2013
JAN 2014 - FEB 2014 - MARCH 2014 - APRIL 2014 - MAY 2014 - JUNE 2014 - JULY 2014 - AUG 2014 - SEPT 2014 - OCT 2014 - NOV 2014 - DEC 2014
10-30-2013
NOW THAT I HAVE THE ENGINE IN TIME I AM REMAKING THE VALVE ROD ALL ONE PIECE AND STRONGER THE OLD ONE FLEXED.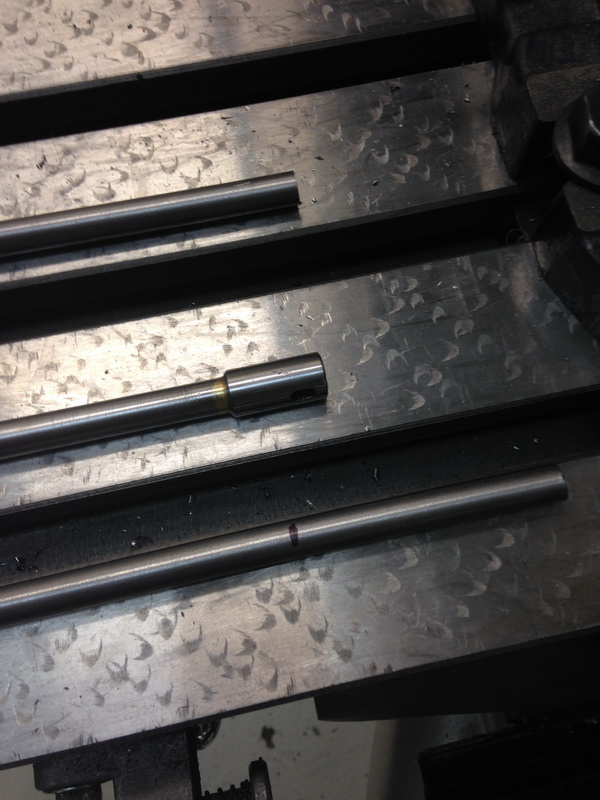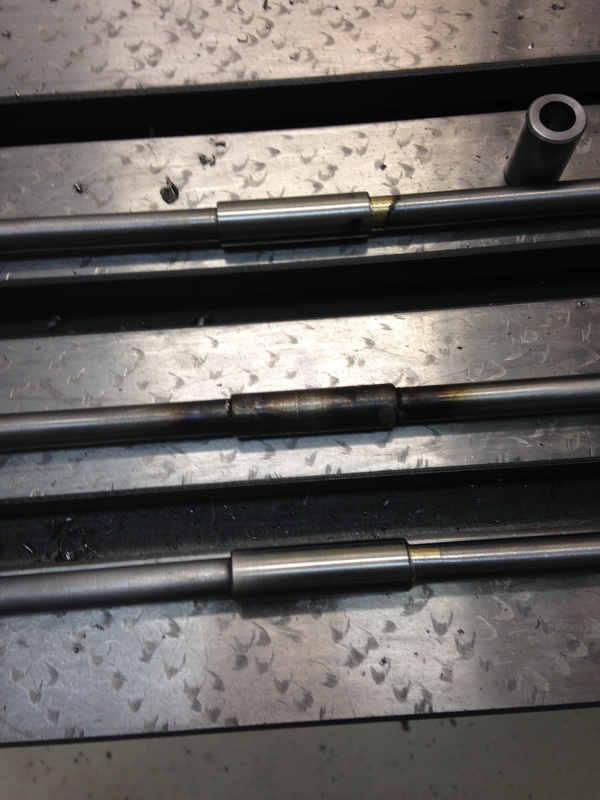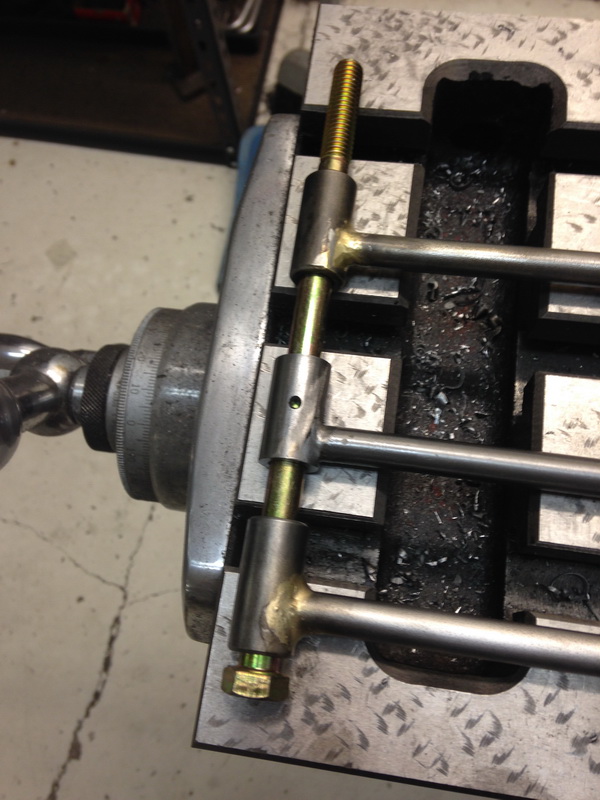 10-29-2013
THE BRASS TUBES WILL BE SANDED TO MATCH THE RADIUS OF THE TAPER OF THE EXHAUST STAND AND NOZZLE. I WILL HAVE AVARIETY OF NOZZLES TO SCREW IN AND THAT WILL HOLD THE BLOWER ON THE EXHAUST STAND ALSO.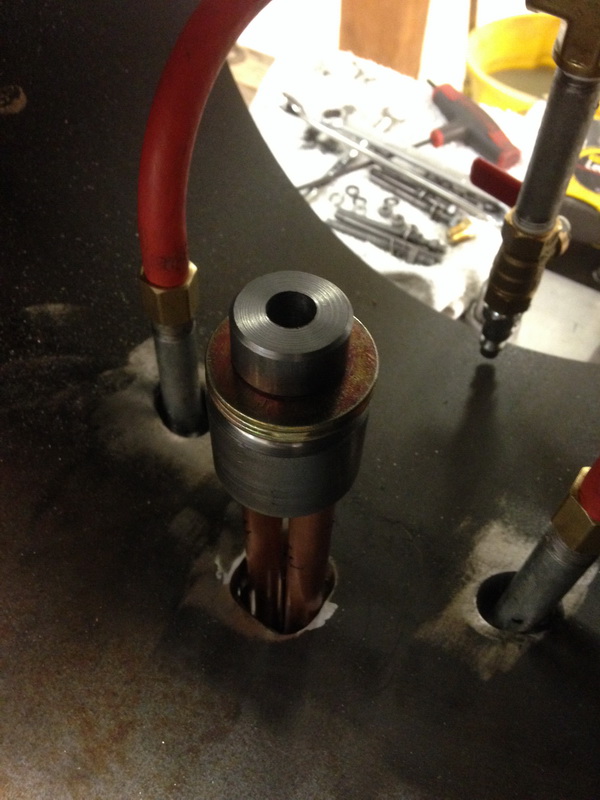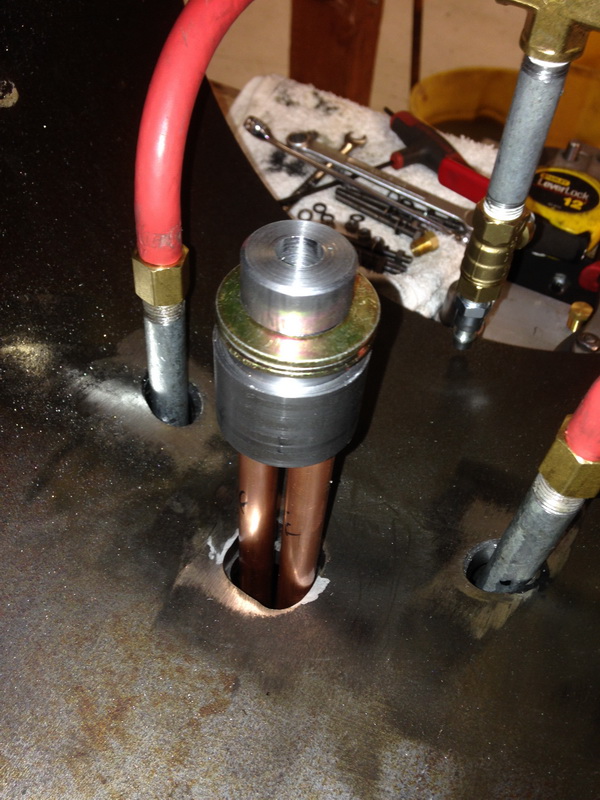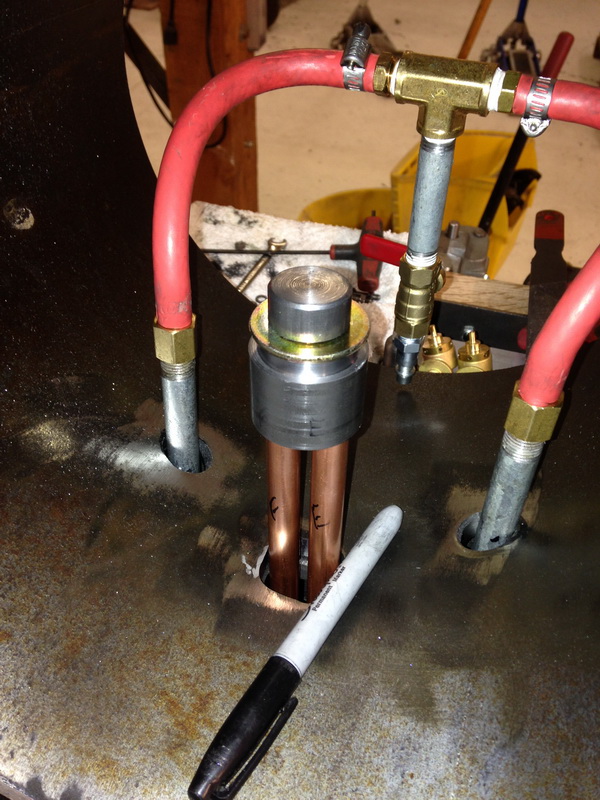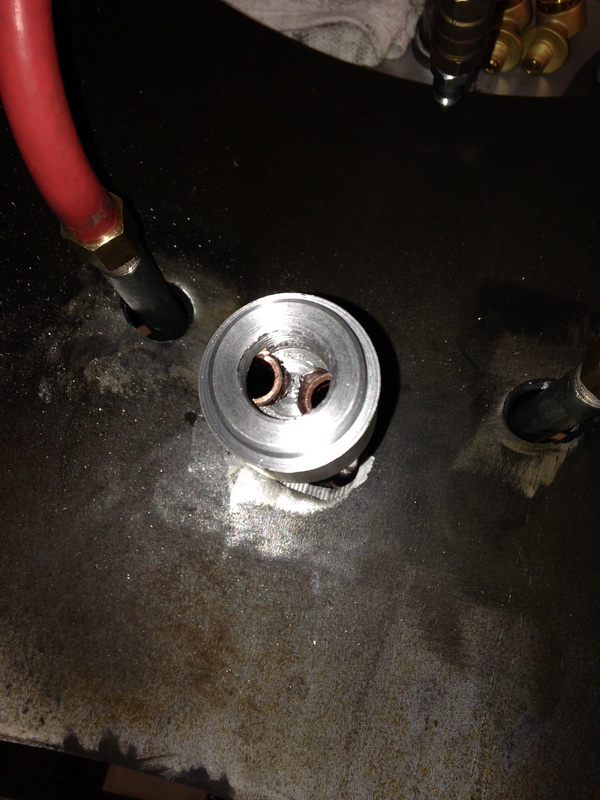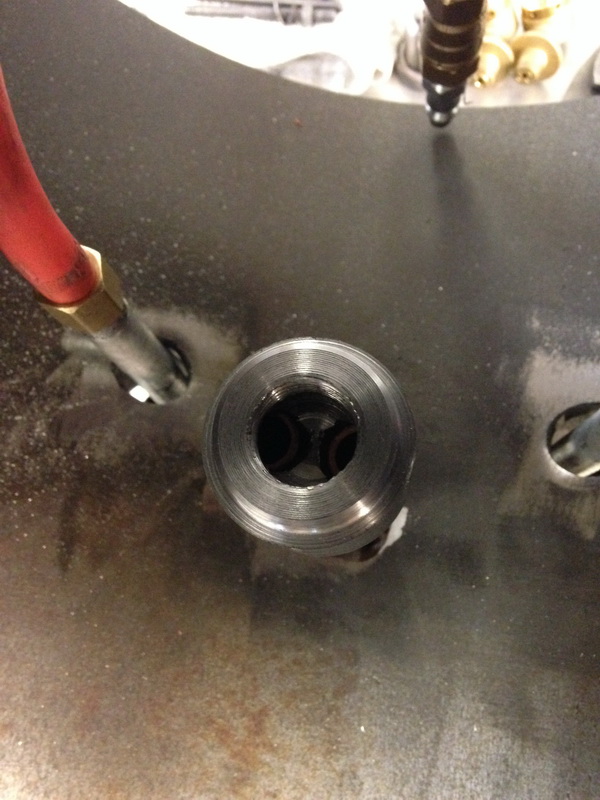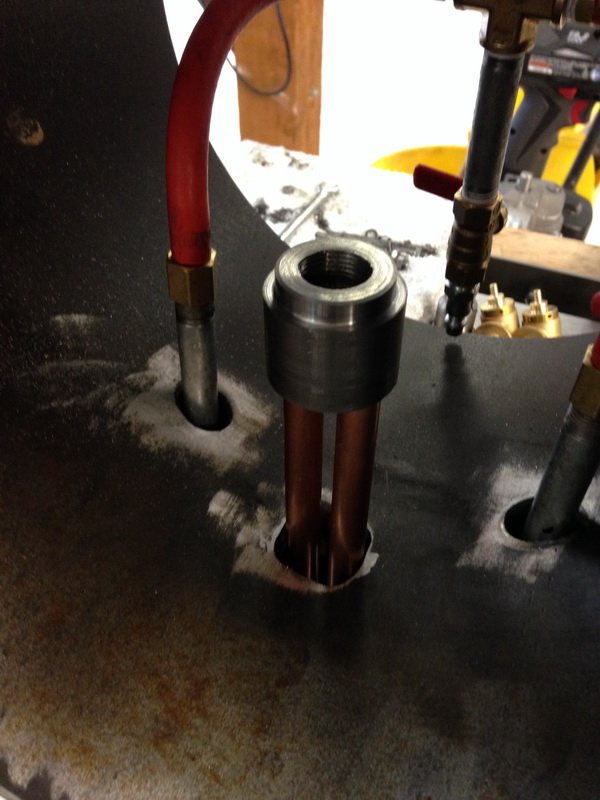 10-22-2013
TENDER TRUCKS ARE ALMOST COMPLETELY DONE I HAVE TO PIN THE JOURNAL COVERS ON YET AND I HAVE A LITTLE WORK ON ONE TRUCK I HAVE A FLANGE ISSUE BUT SHOULD BE FIXED UP TODAY. AS U CAN SEE I HAVE BOLTS THRU THE JOURNAL BOXES I HAVE BRASS RODS AND SQUARE LOCKING NUTS TO MAKE THEM LOOK BETTER BUT EASIER WITH BOLTS SINCE I HAVE TAKEN THEM APART A BILLION TIME.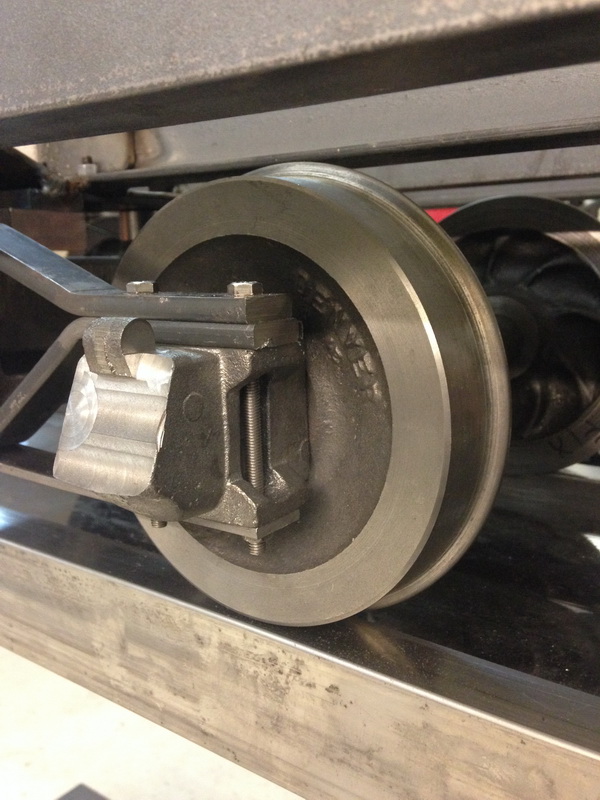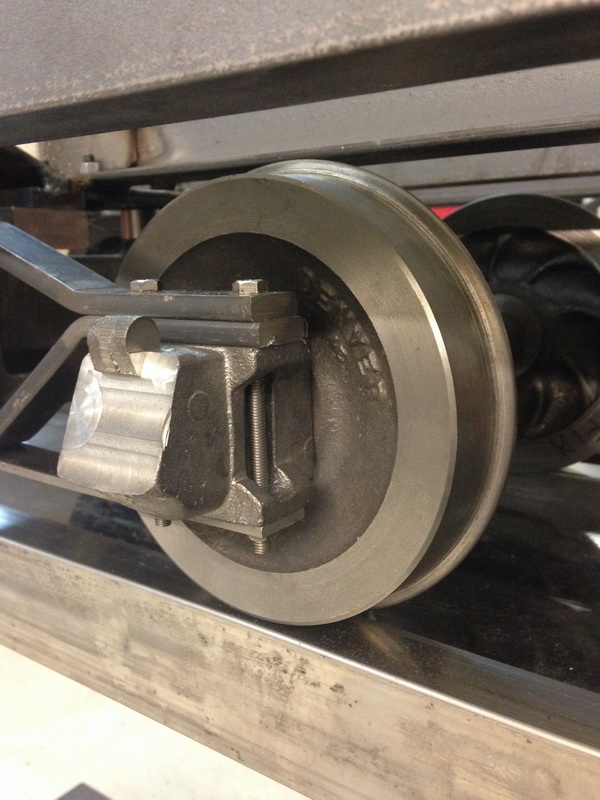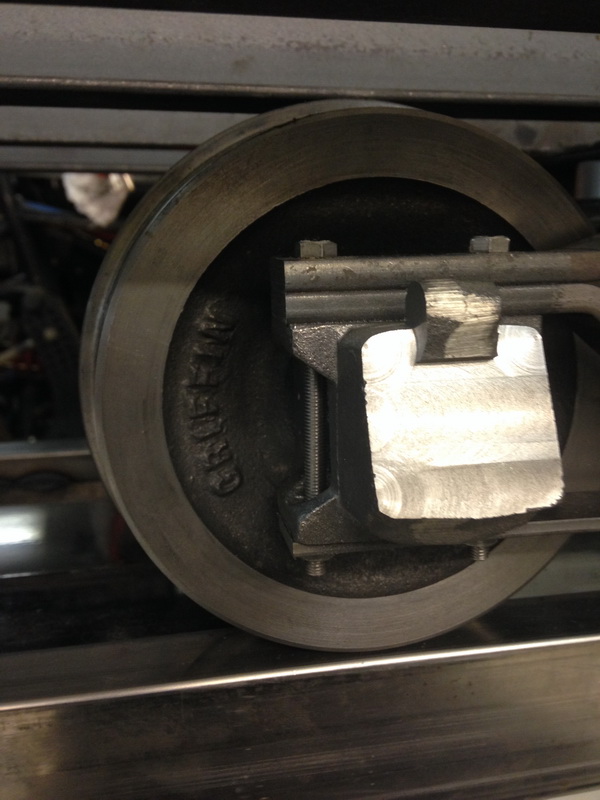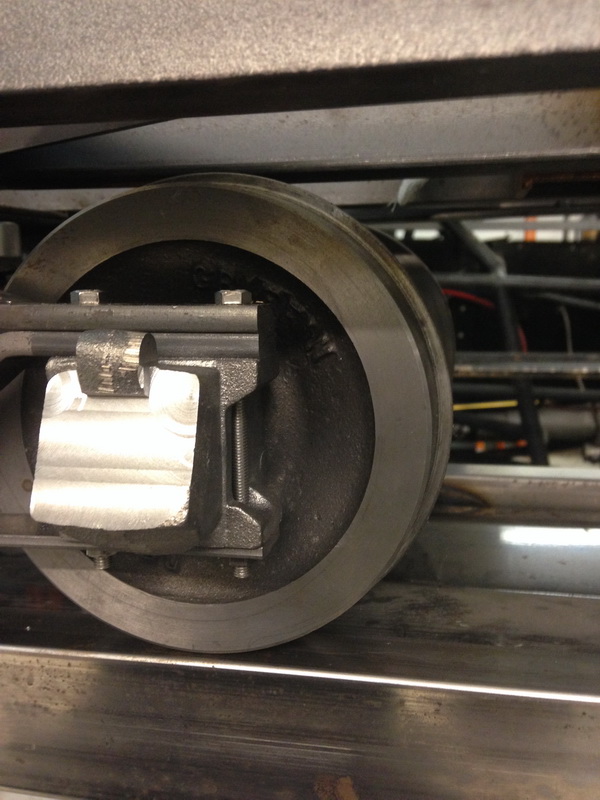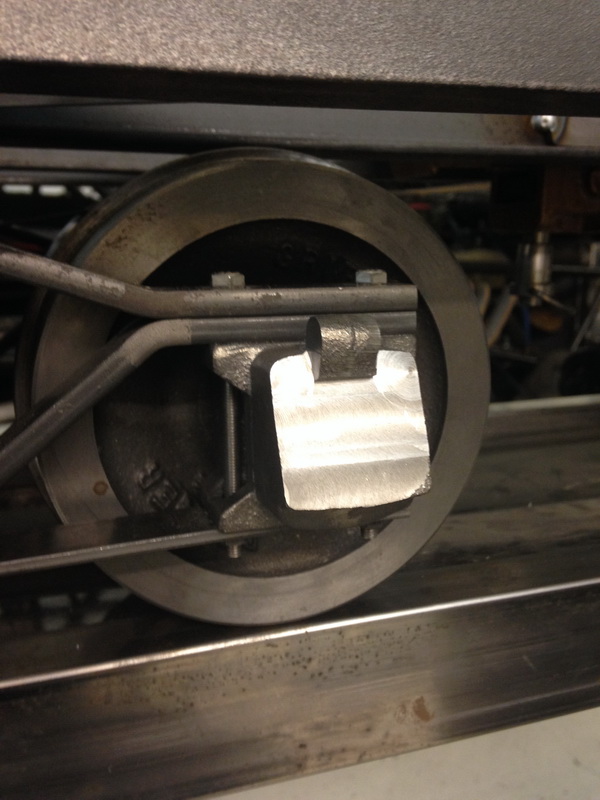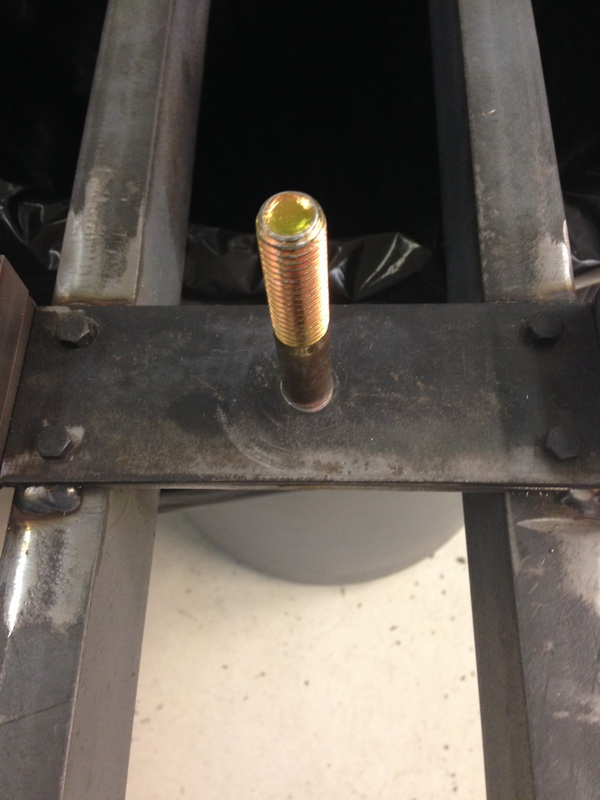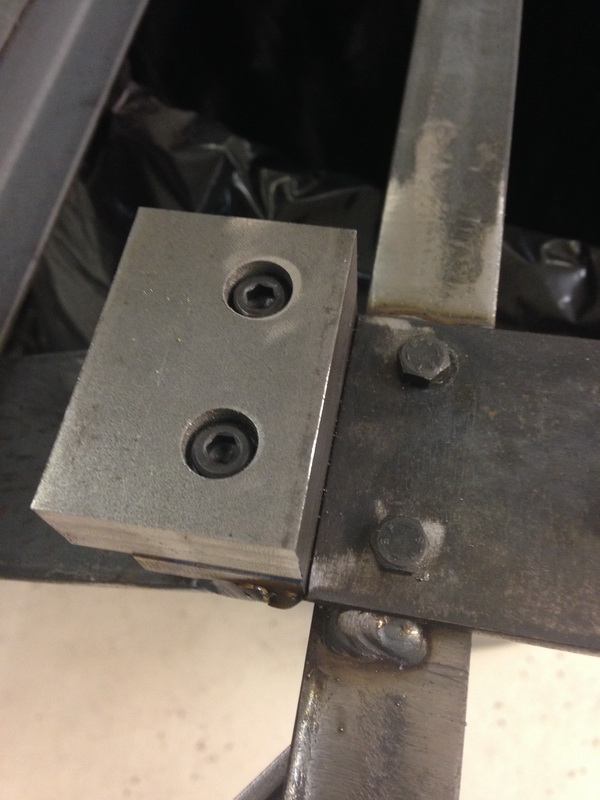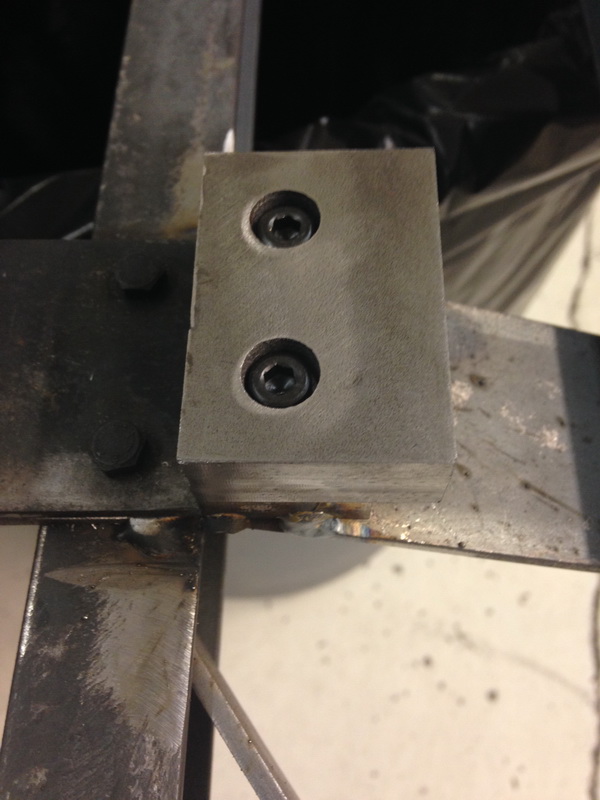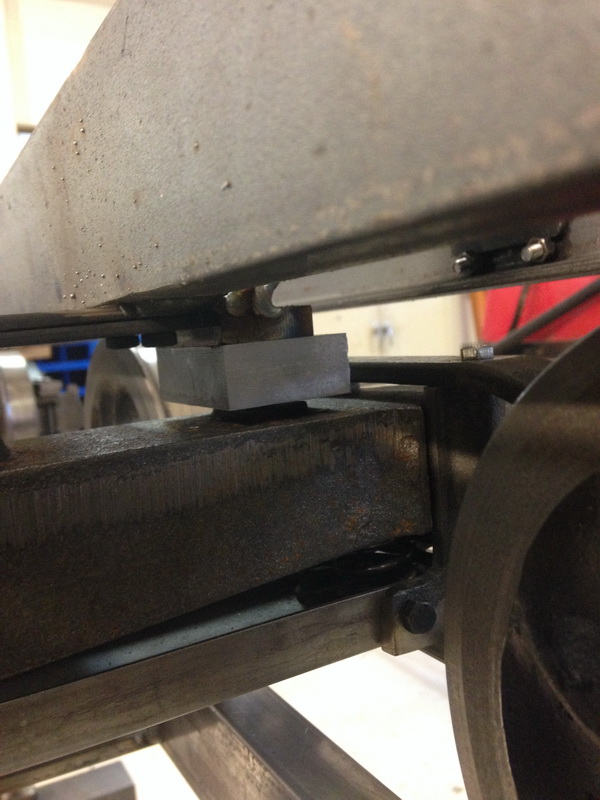 10-19-2013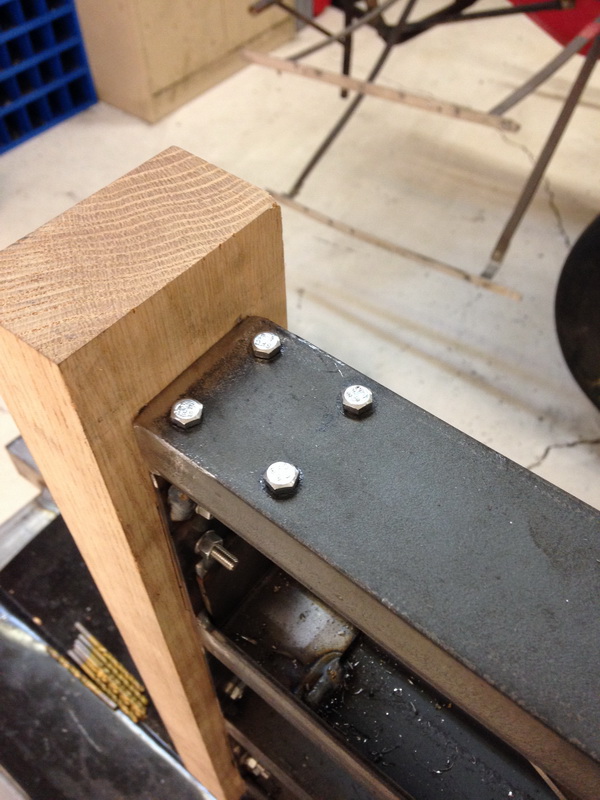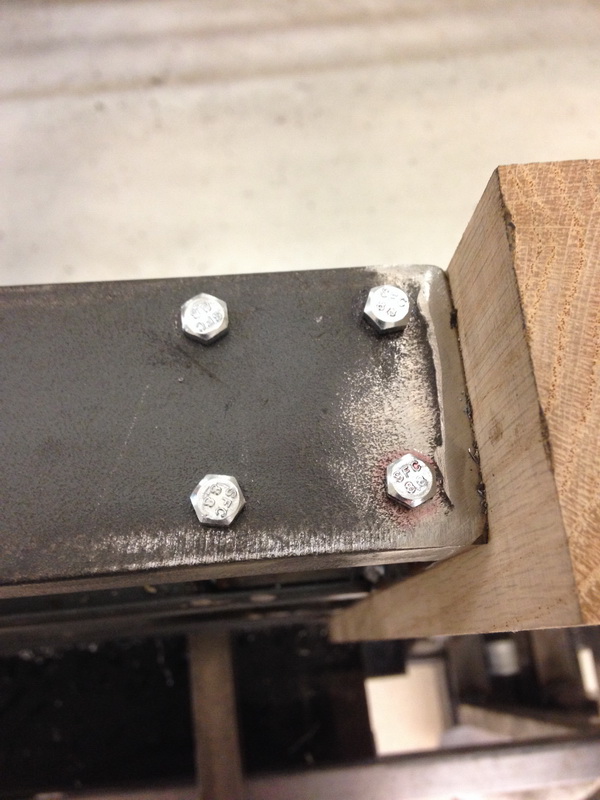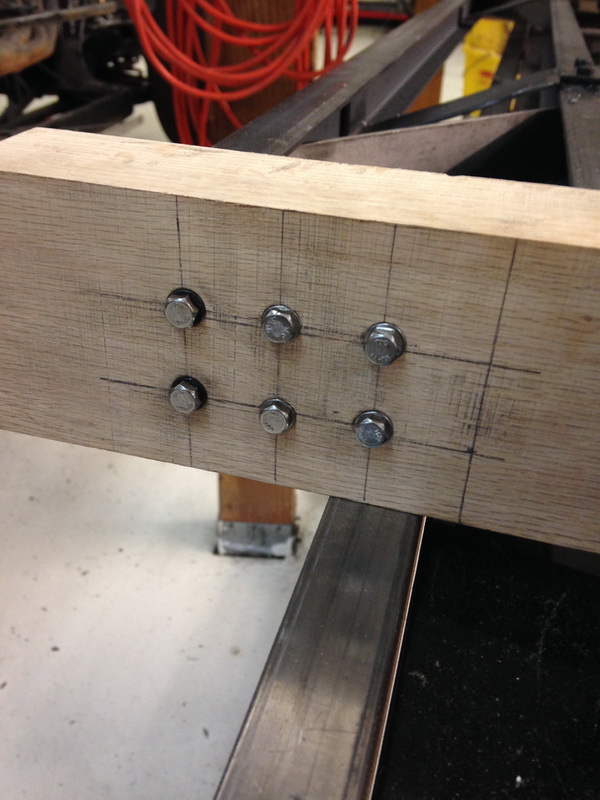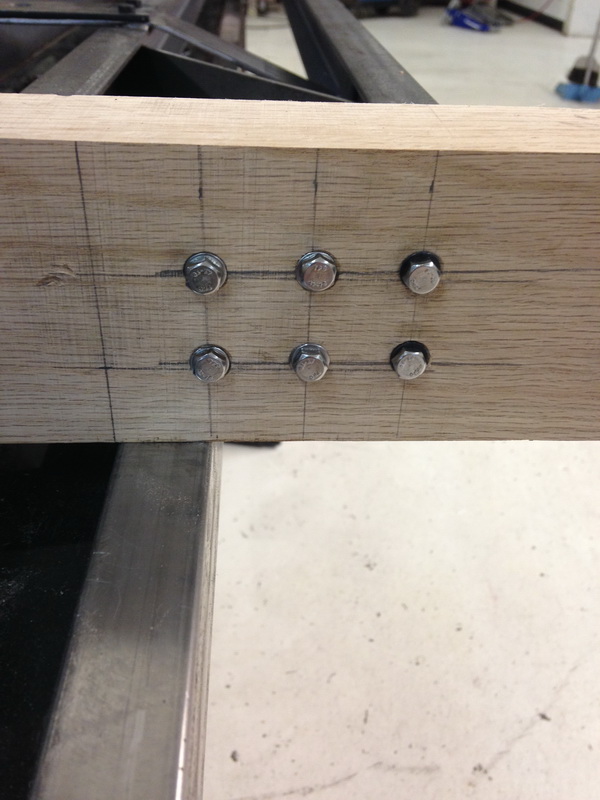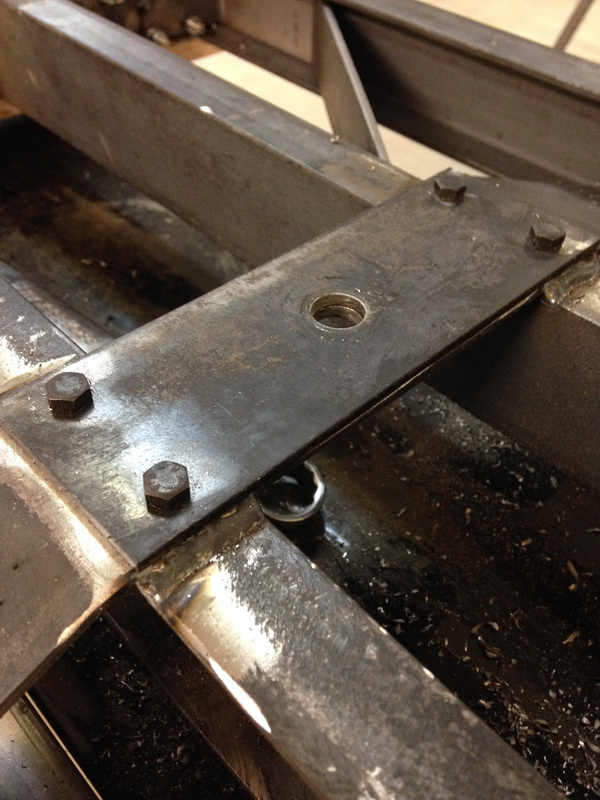 10-18-2013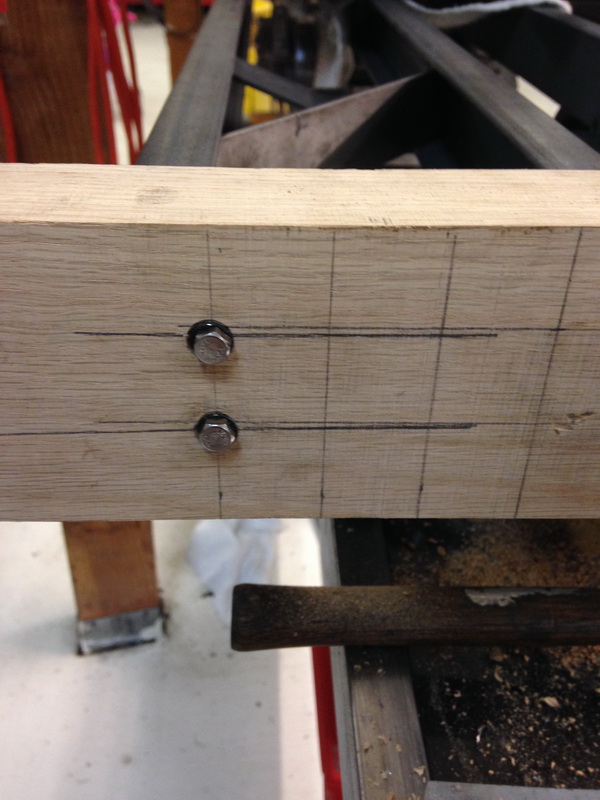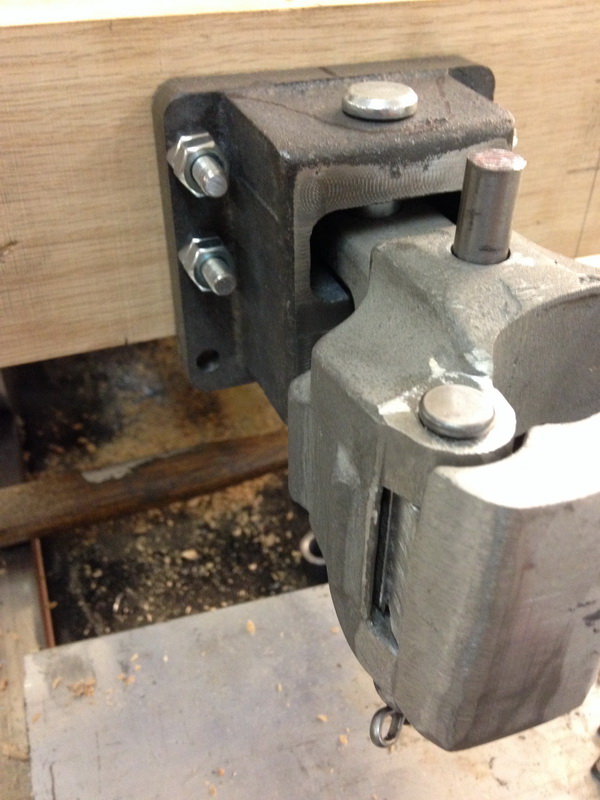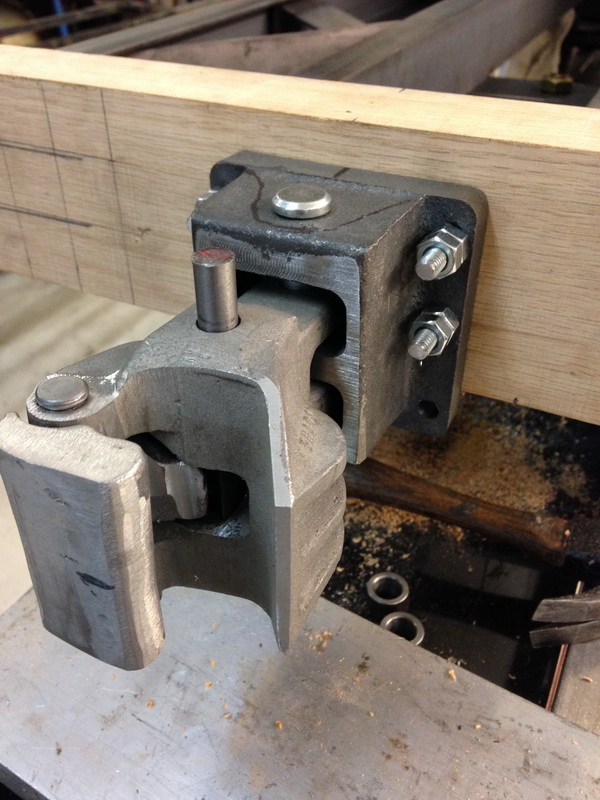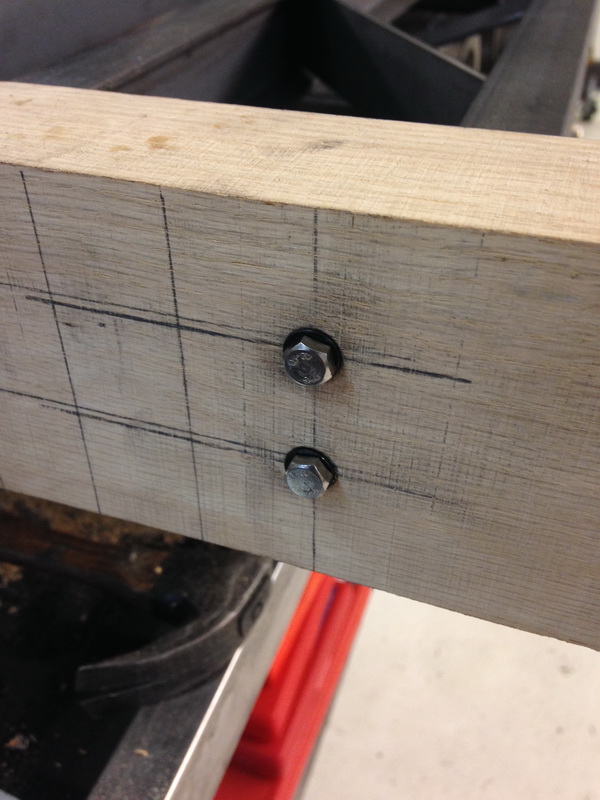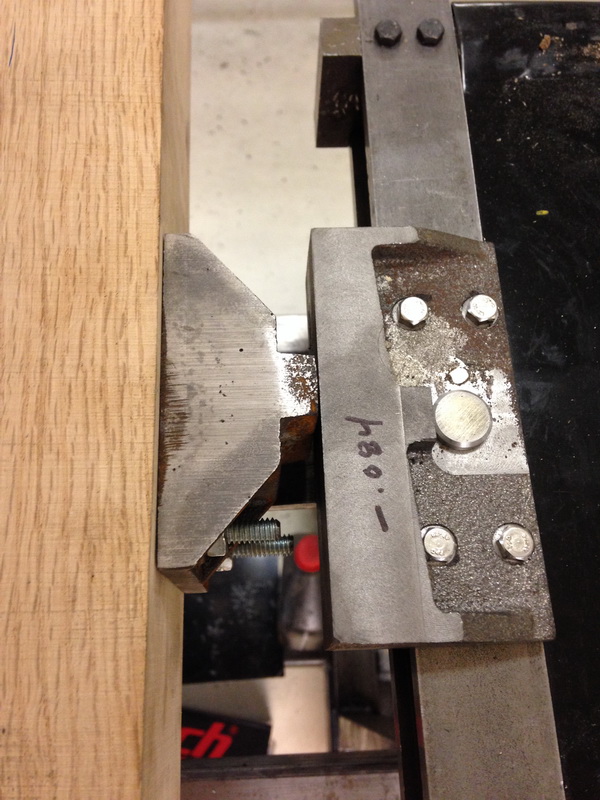 10-17-2013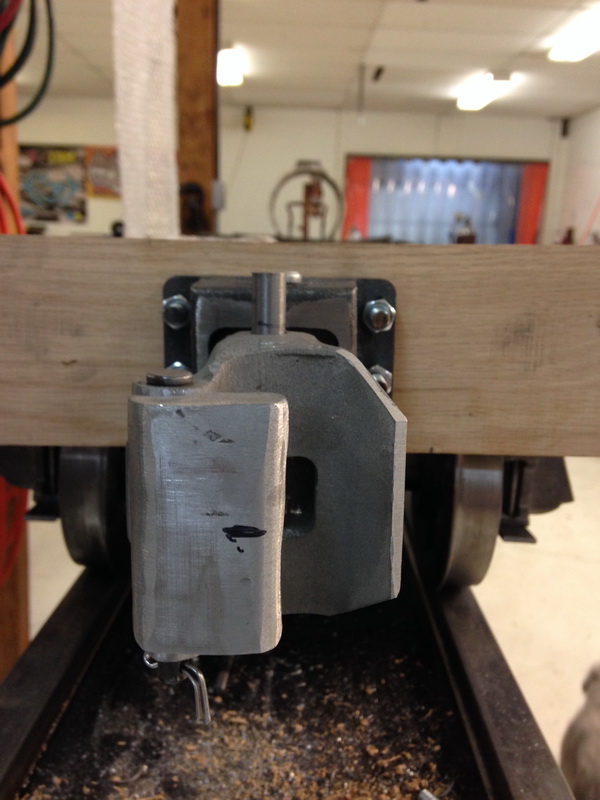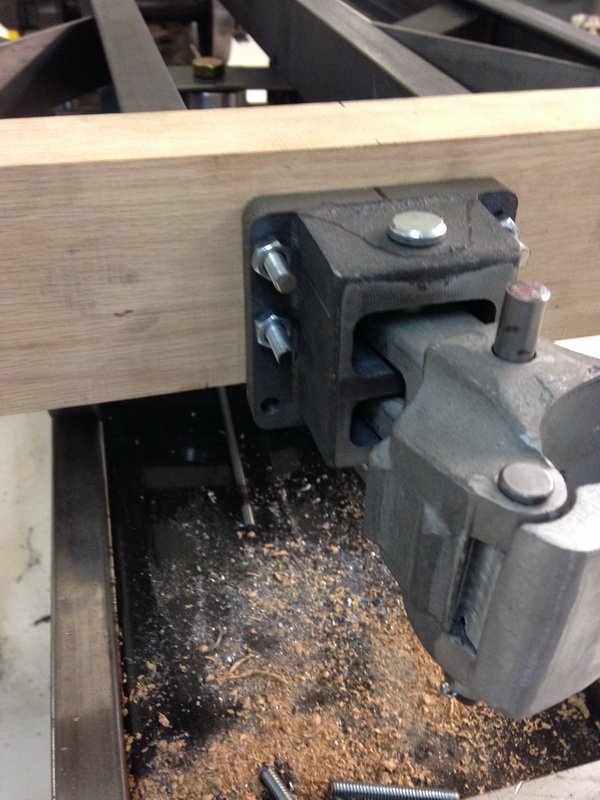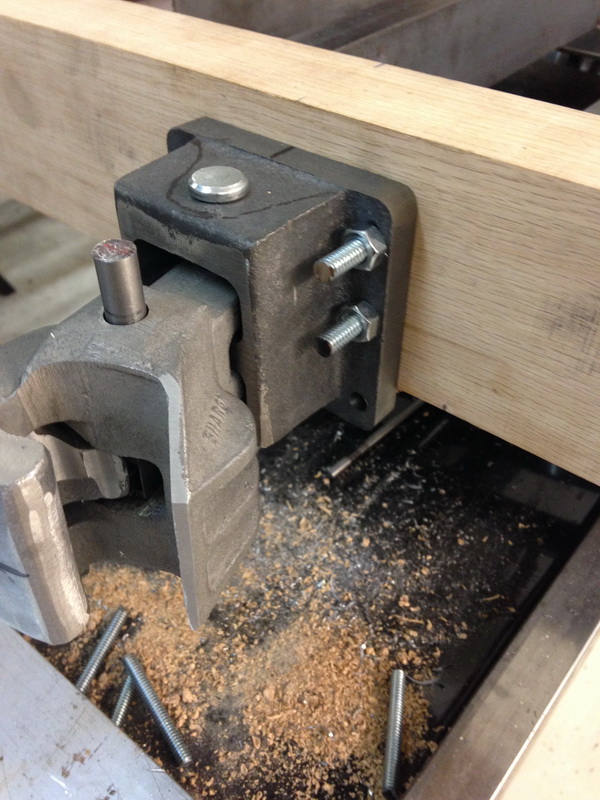 10-16-2013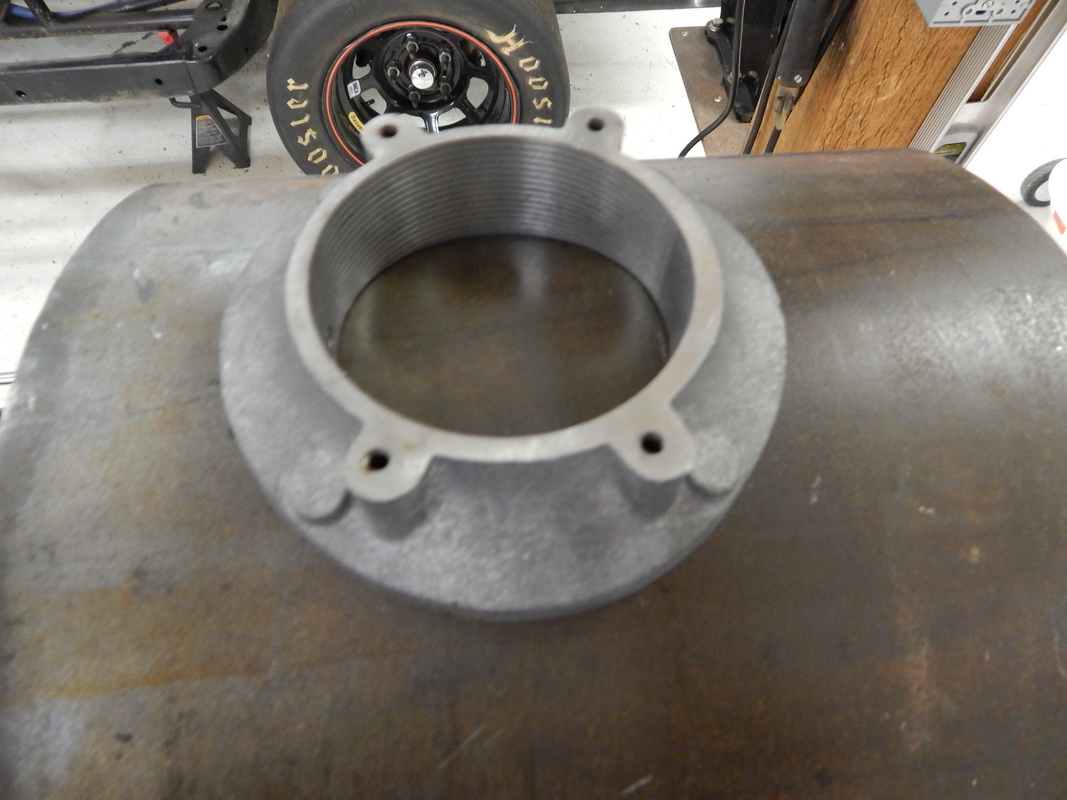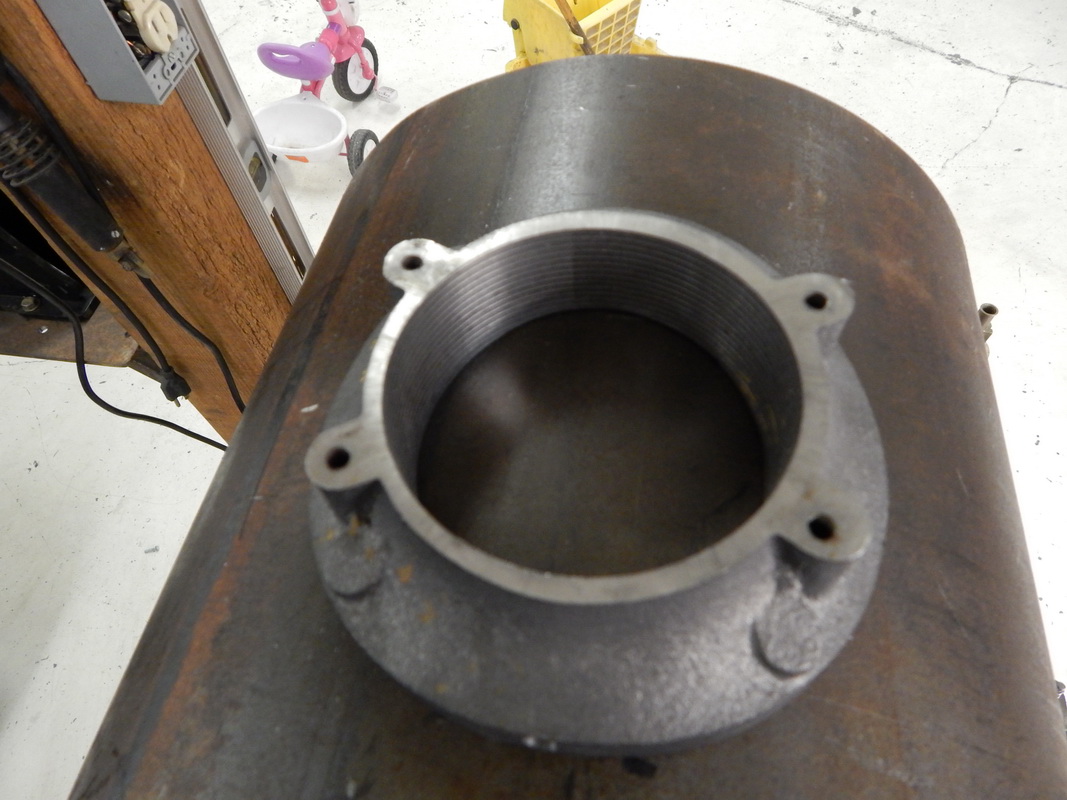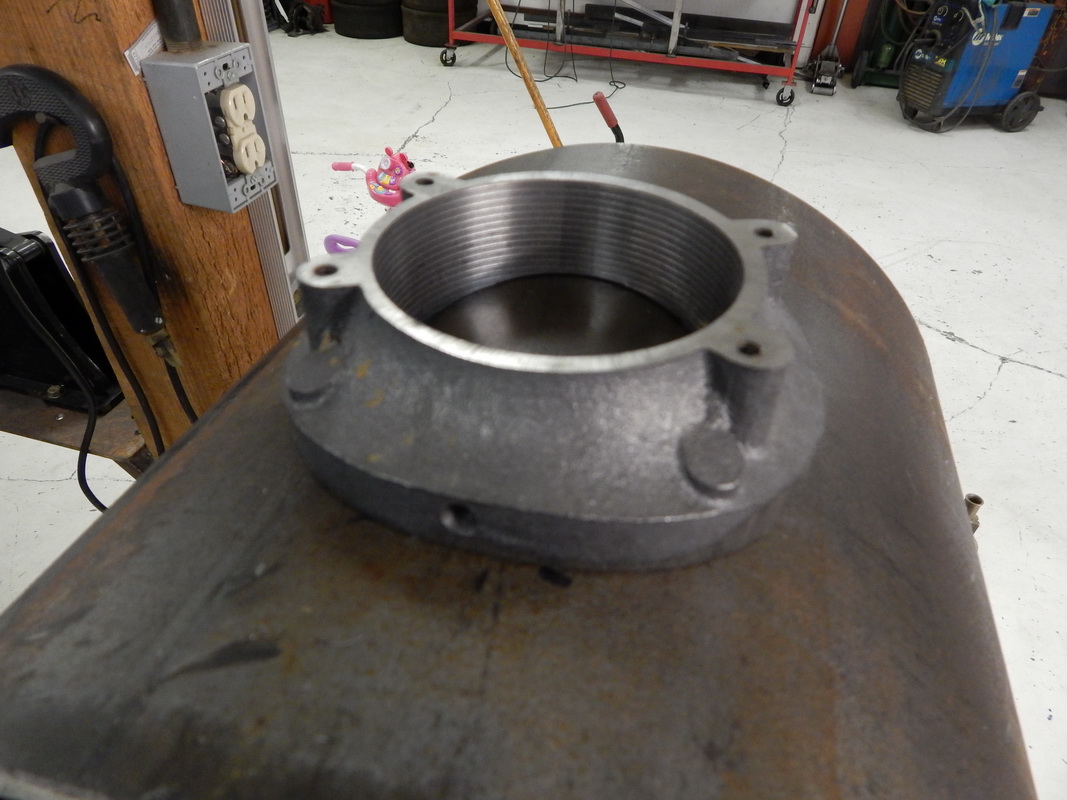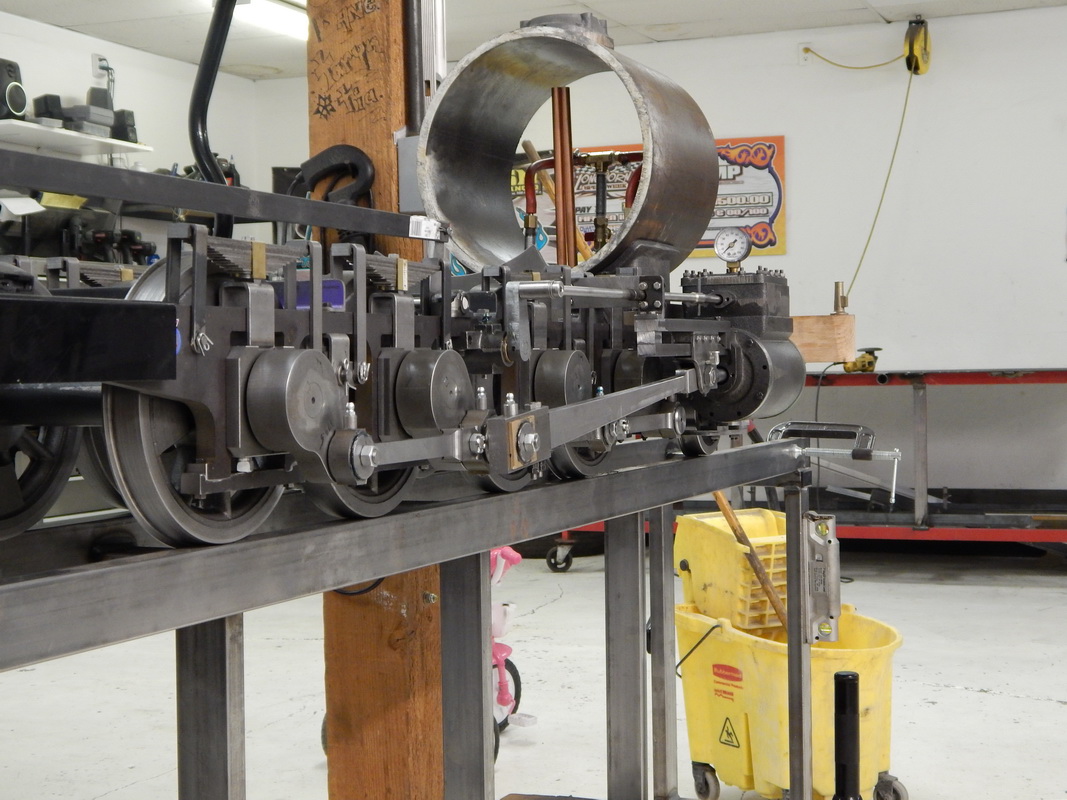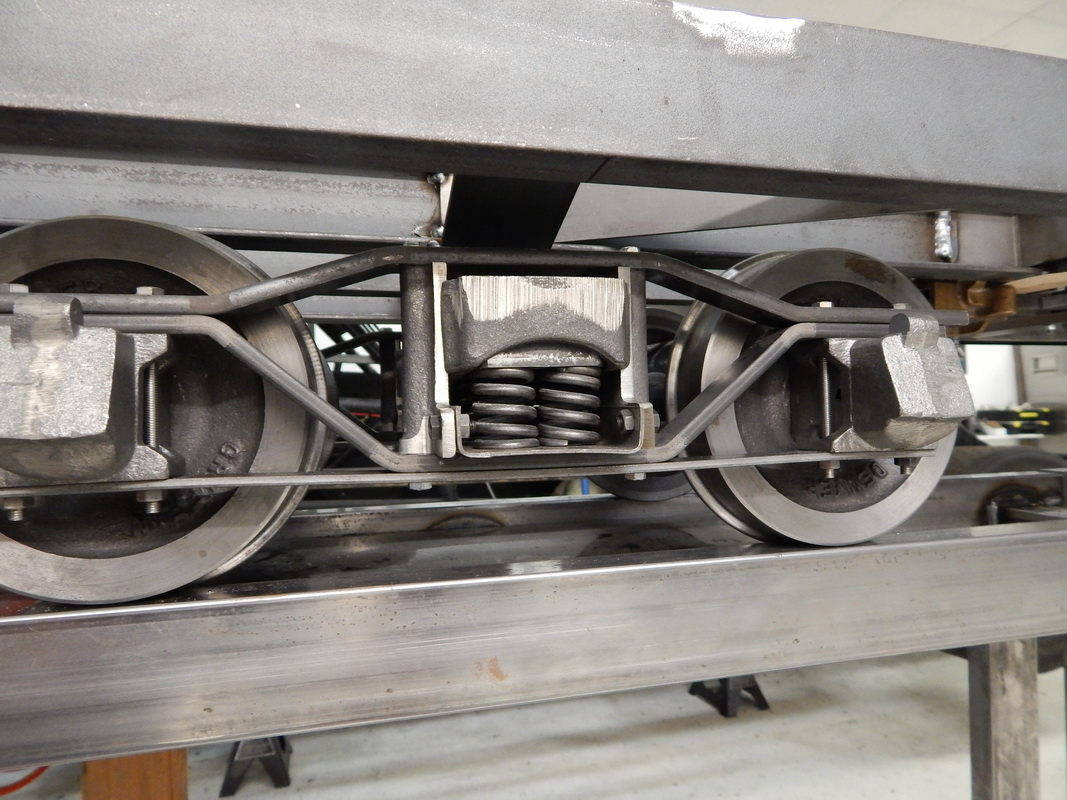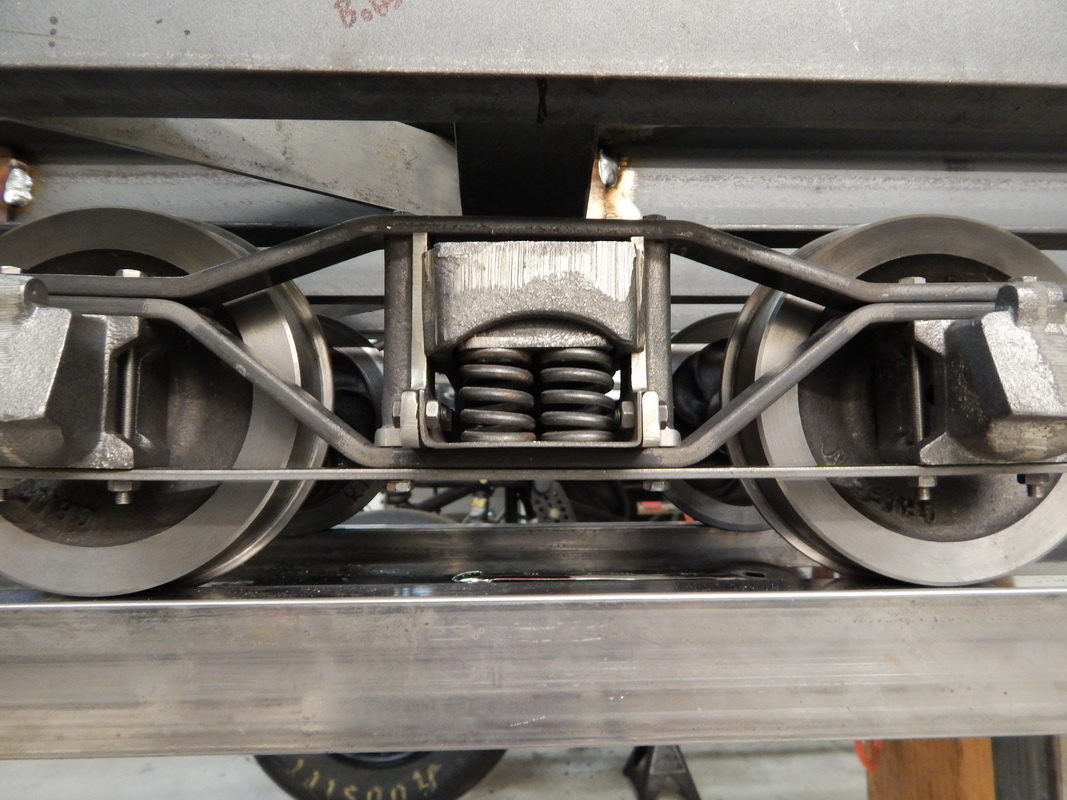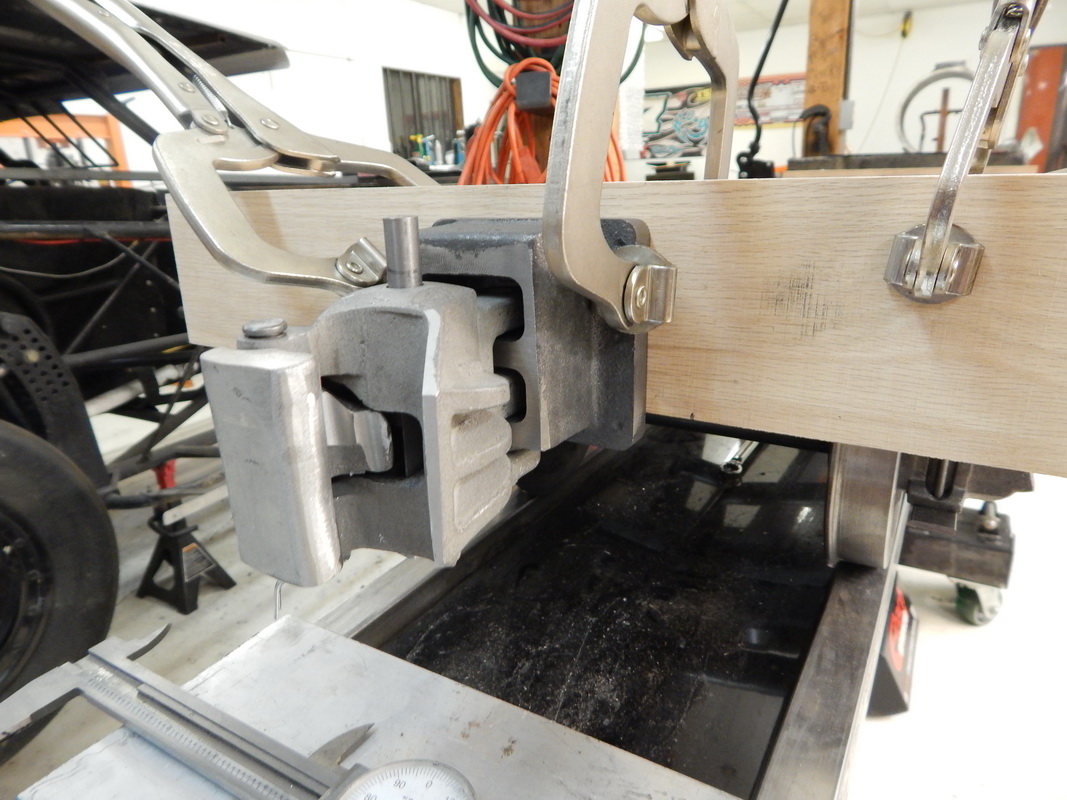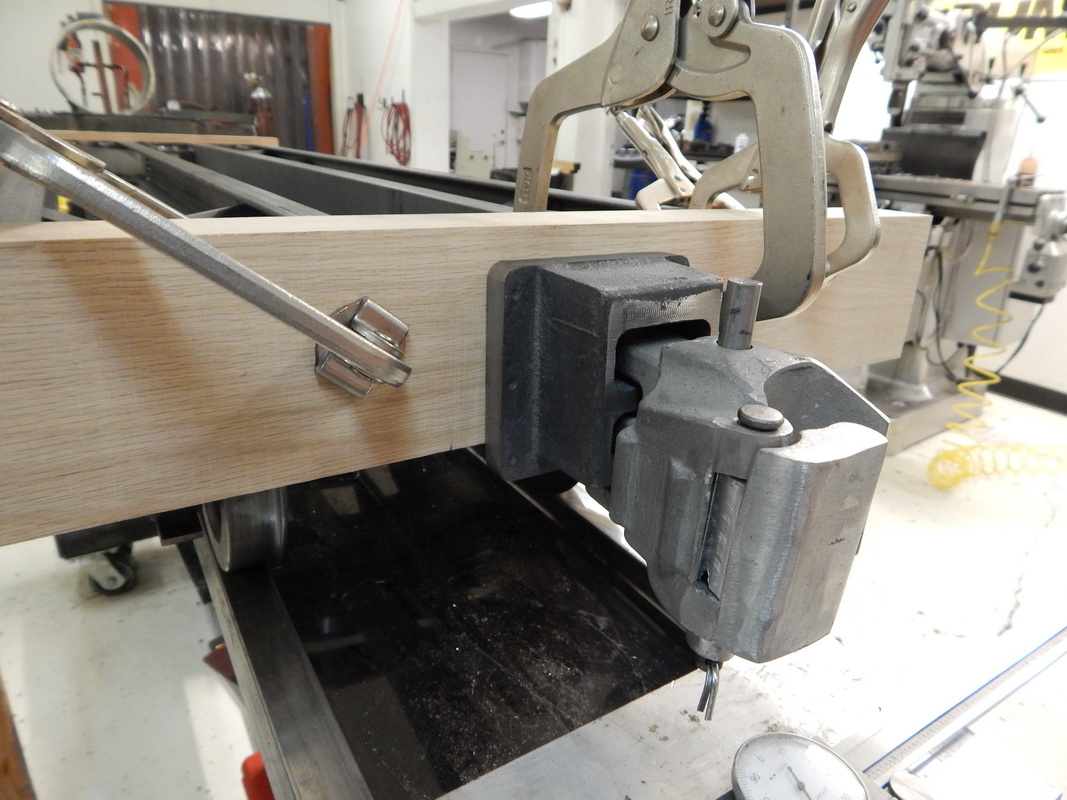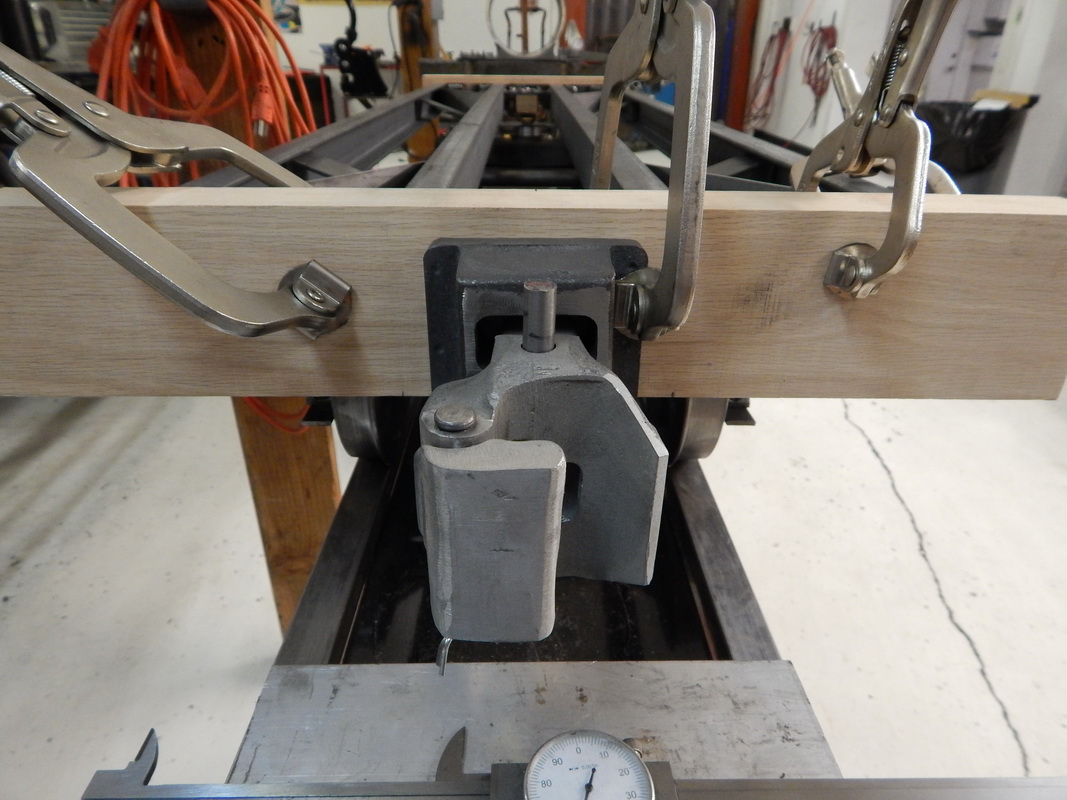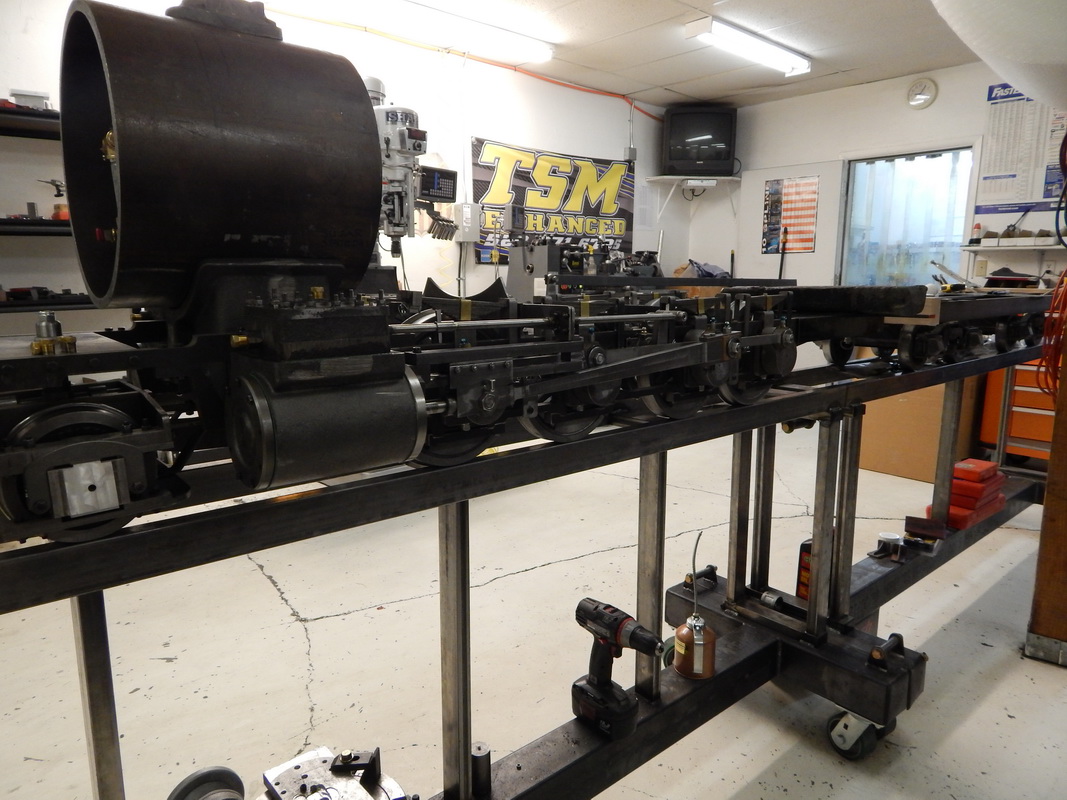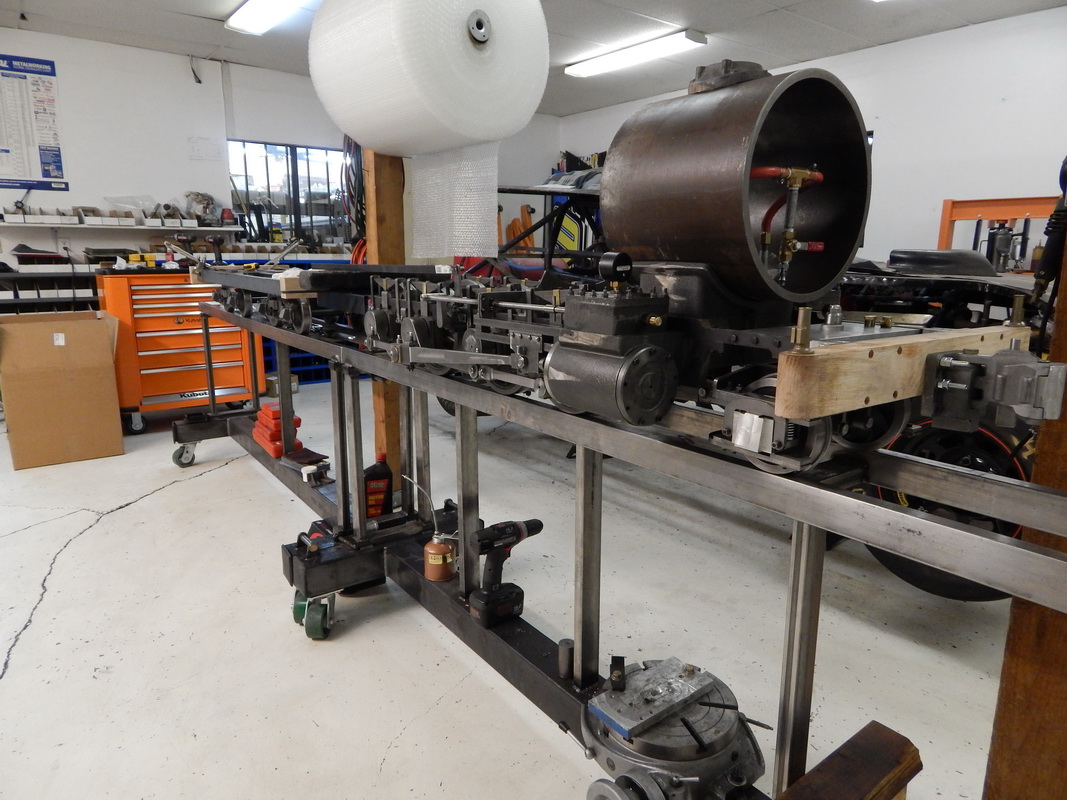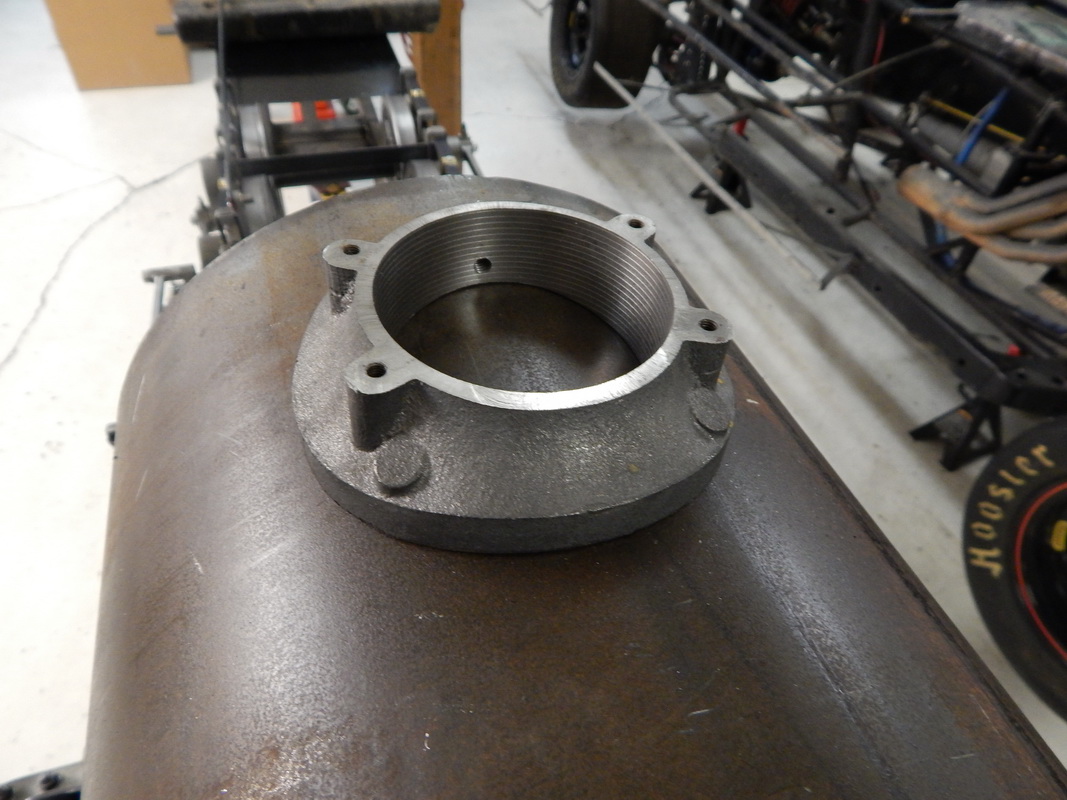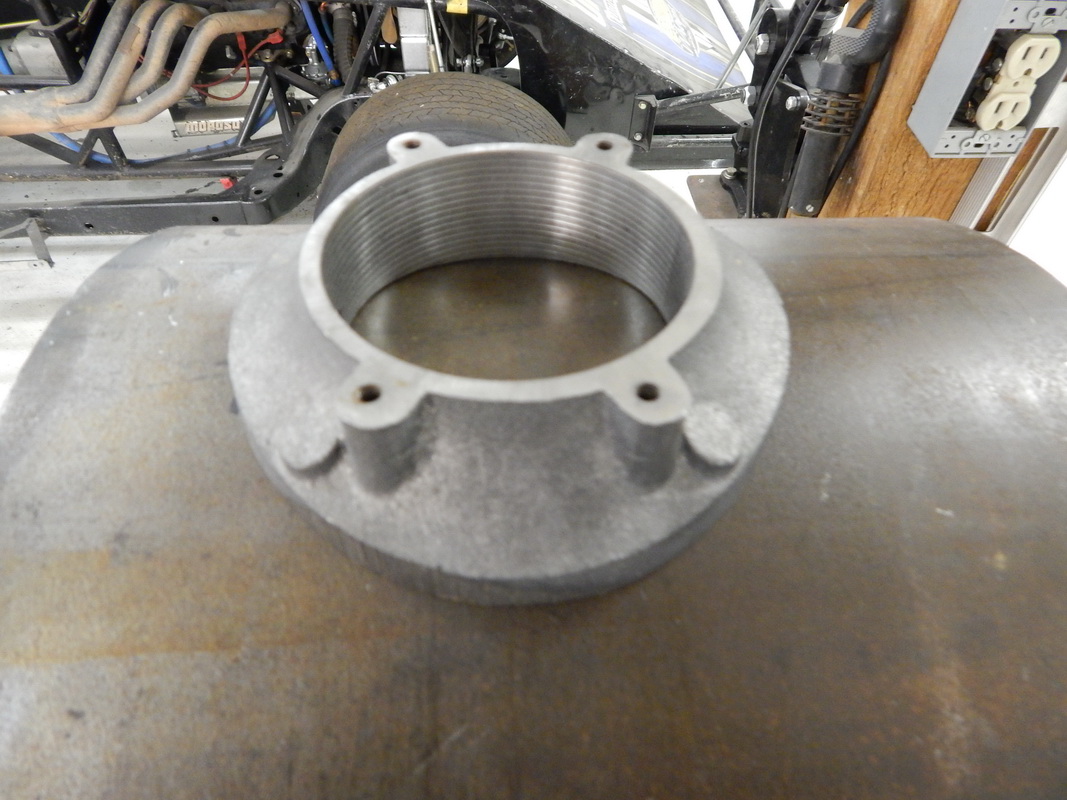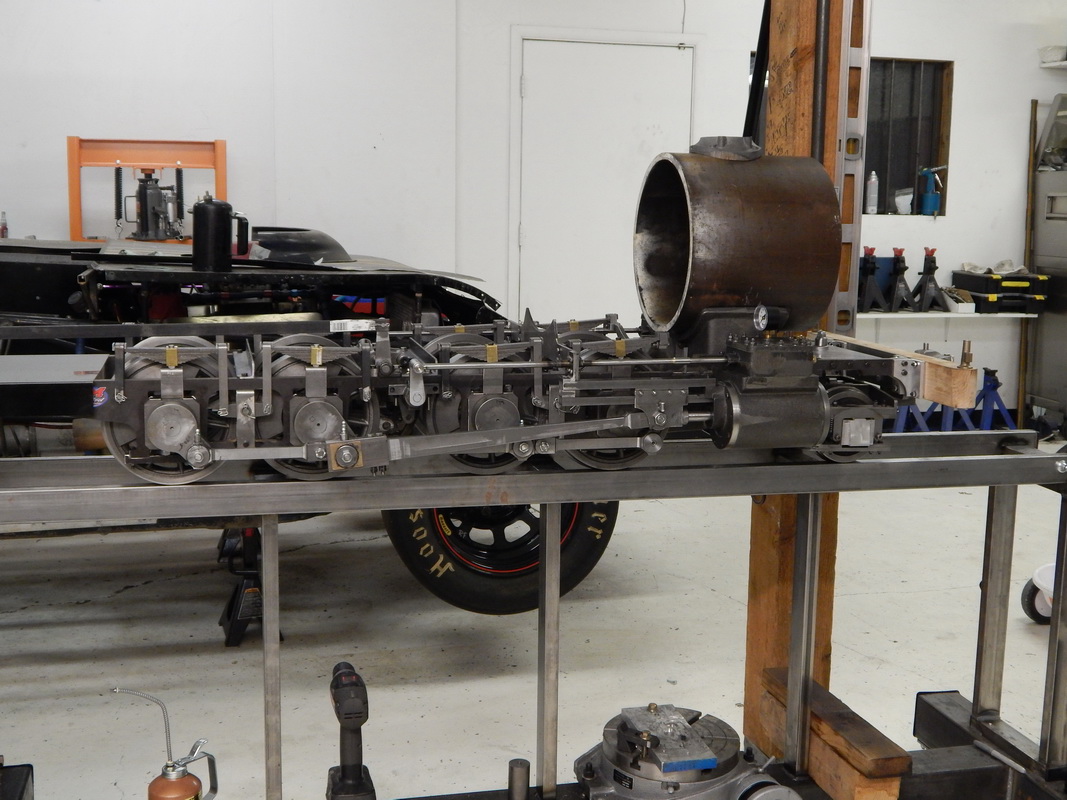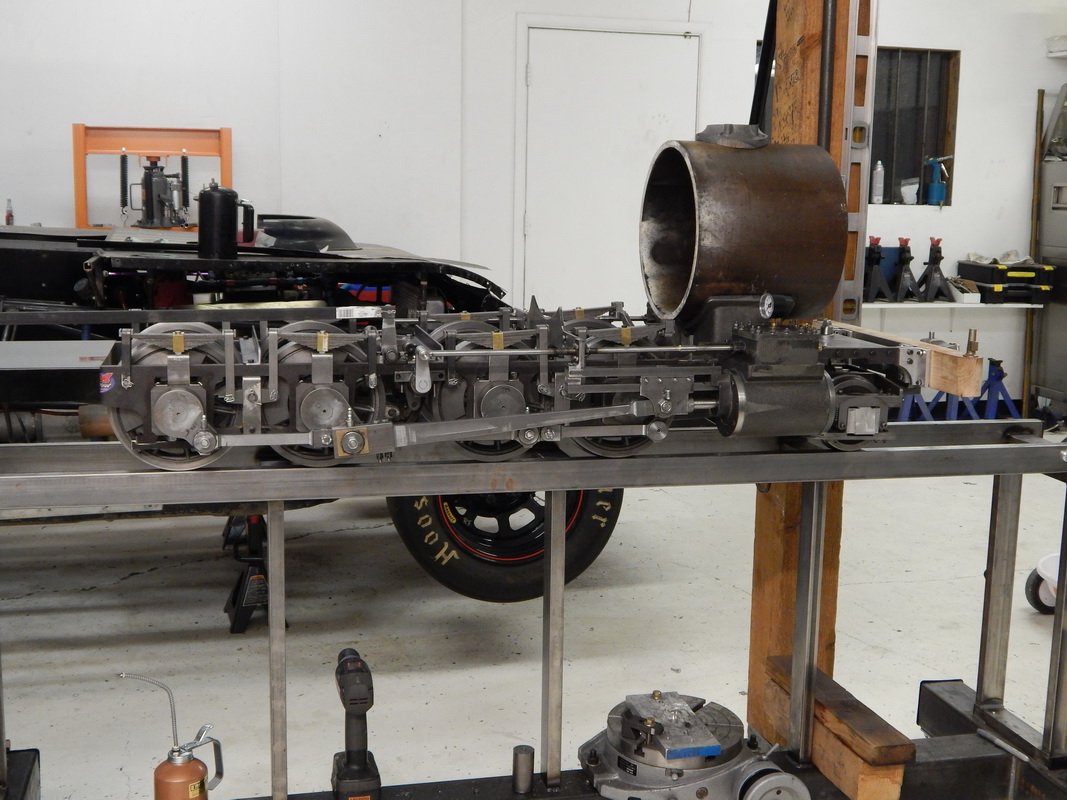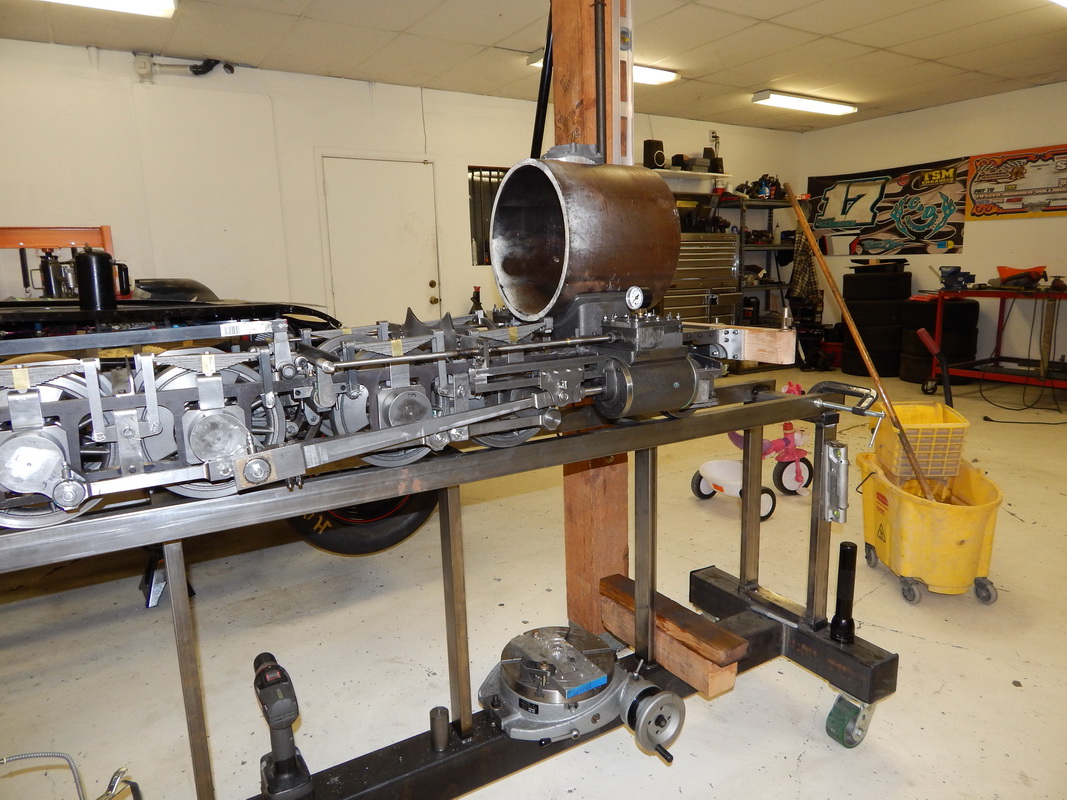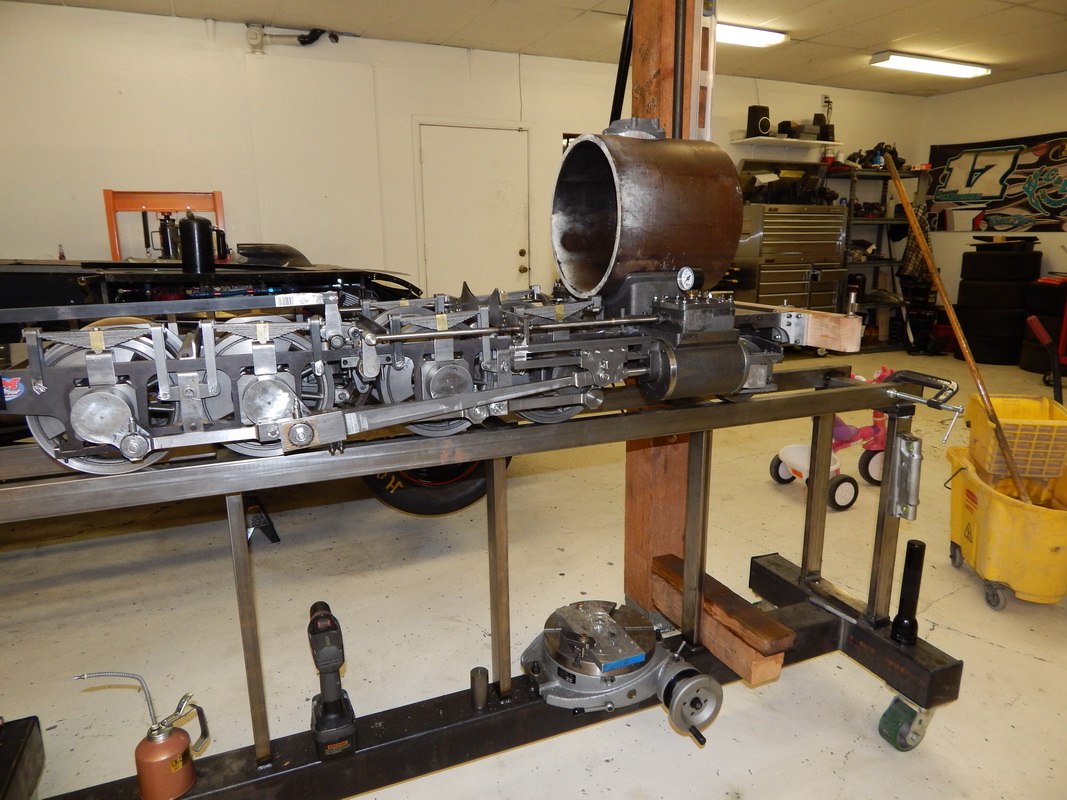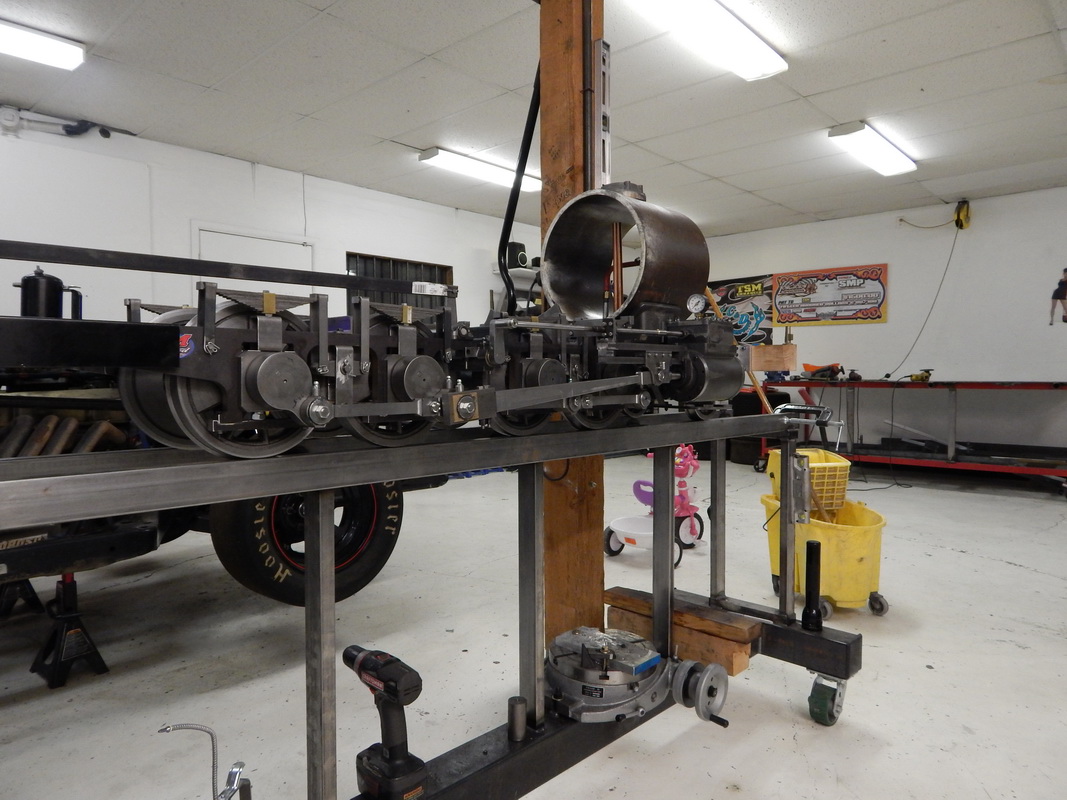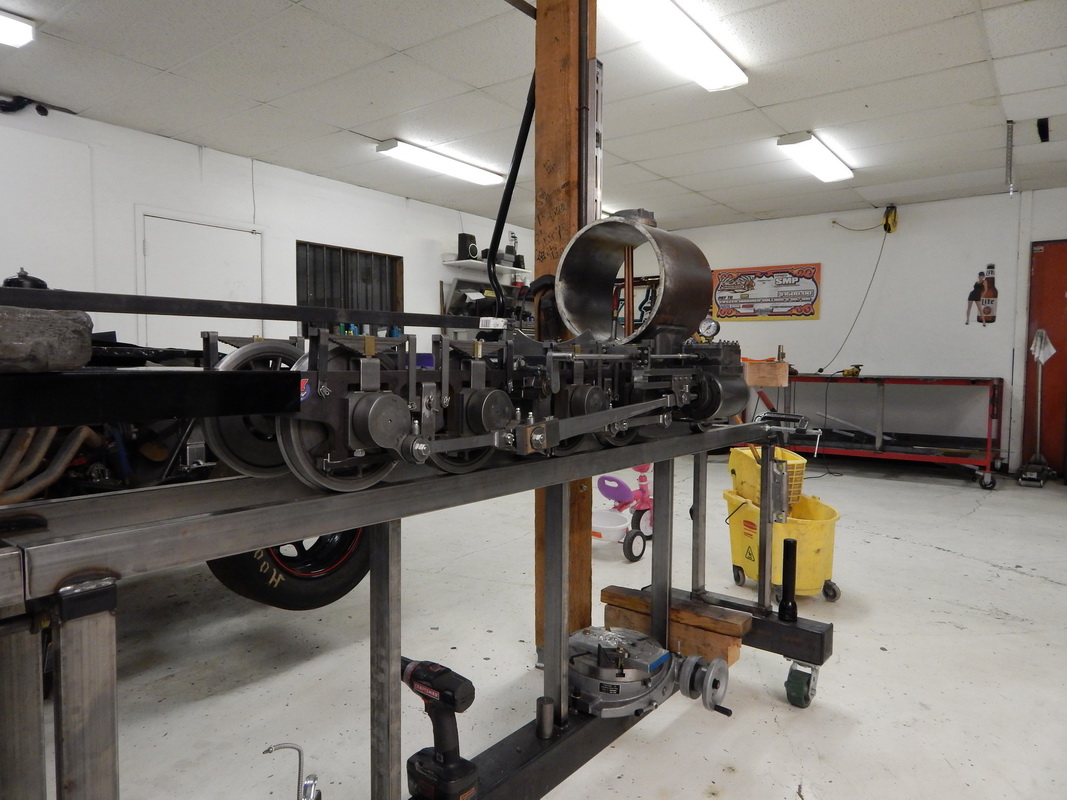 TENDER FRAME IS ALL WELDED UP AND GROUND SMOOTH GETTING READY TO MAKE THE DRILL JIG FOR THE BOLTS AND I HAVE TO GET ANOTHER WOOD PIECE FOR THE REAR COUPLE POCKET. I AM WAITING ON THE REAR COUPLER POCKET TO GET HERE AND THEN I CAN MACHINE IT UP AND PUT THE COUPLER AND REAR BEAM ON.
10-14-2013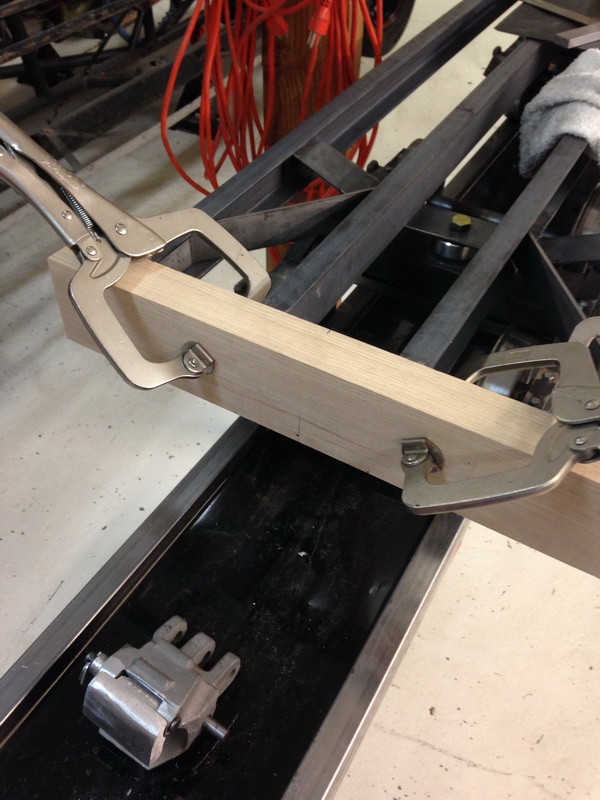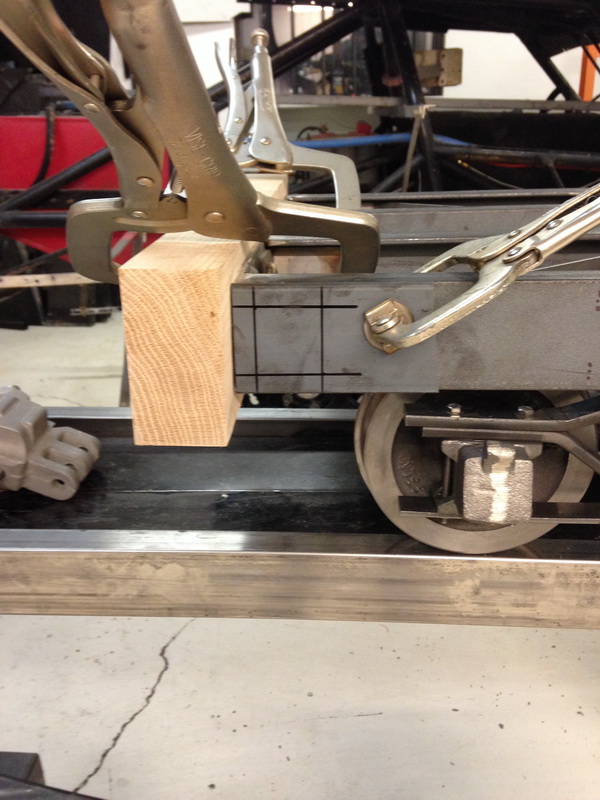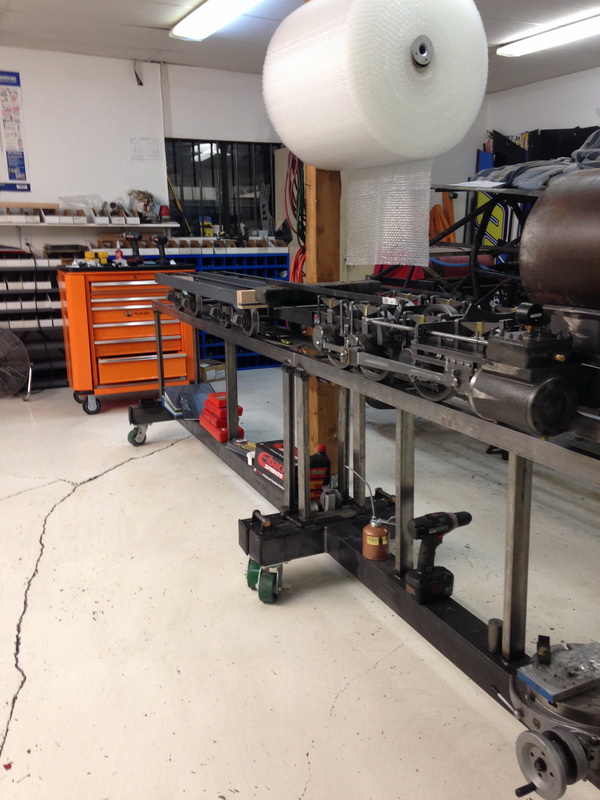 10-12-2013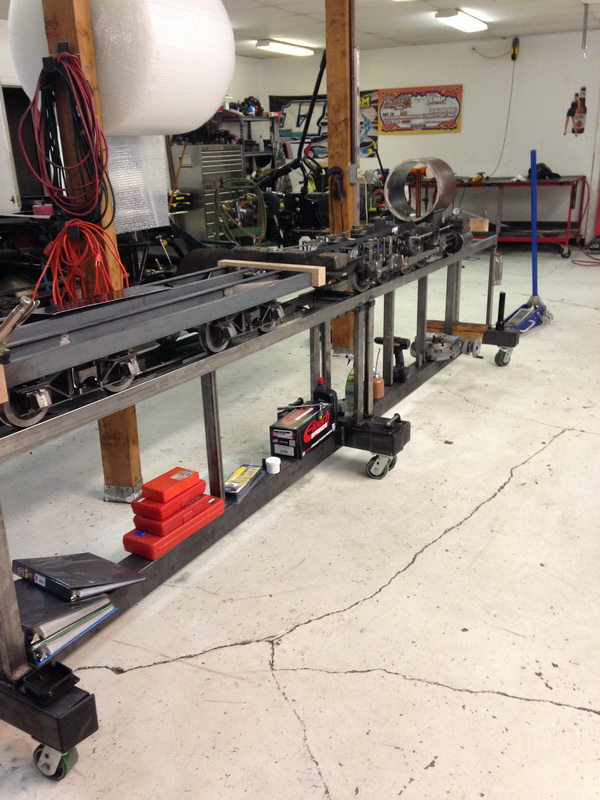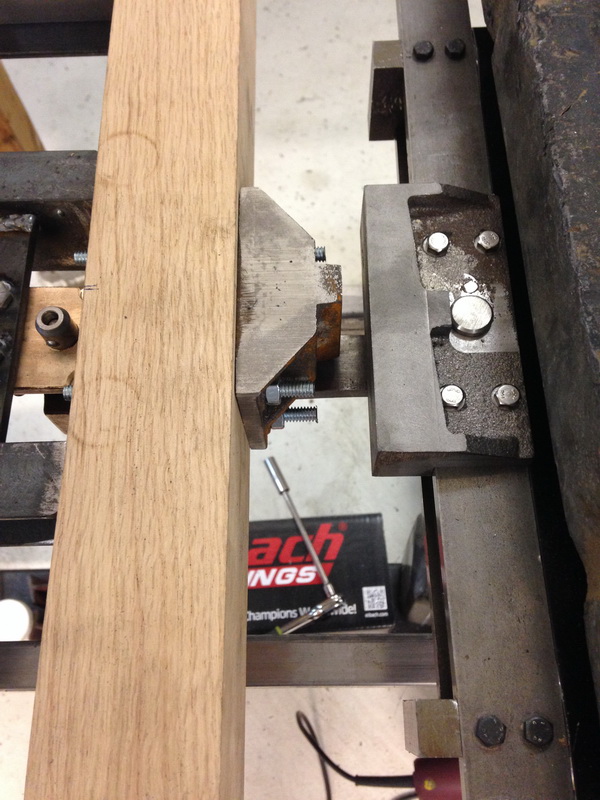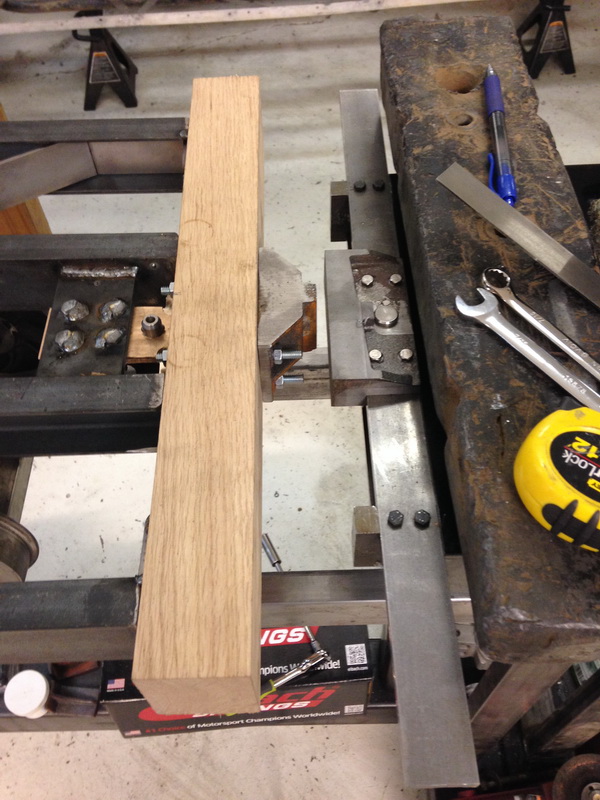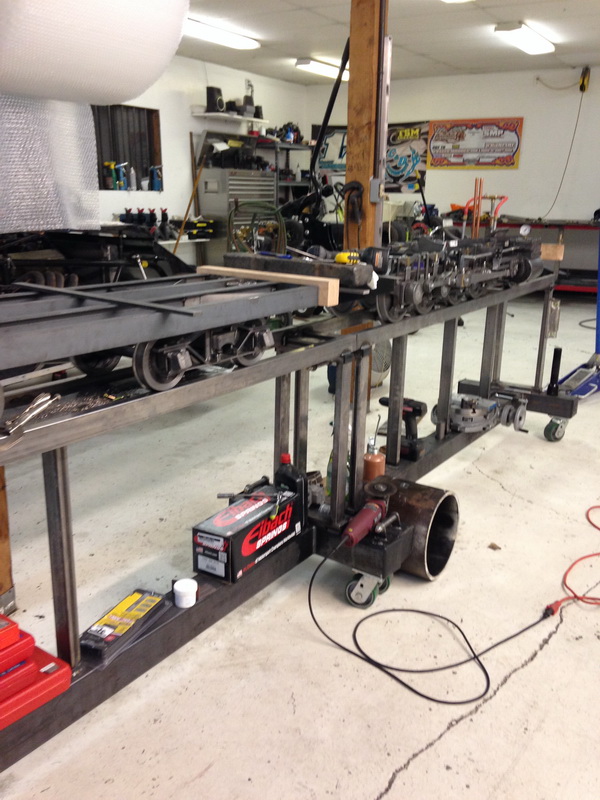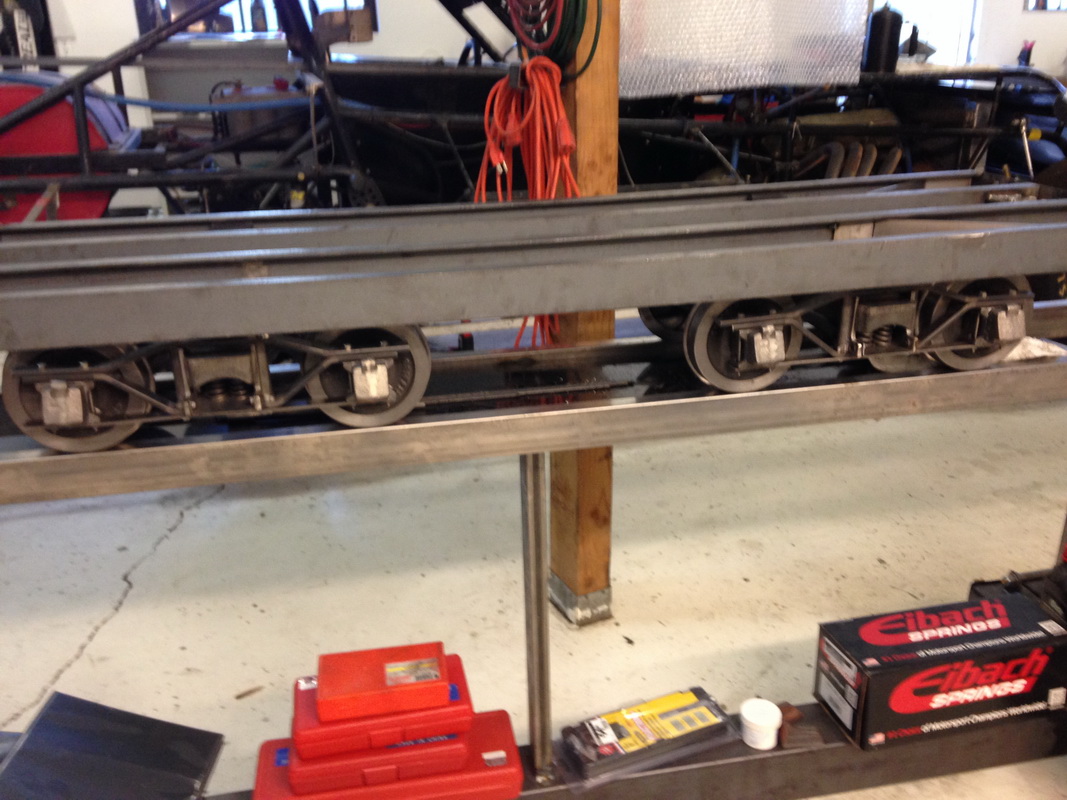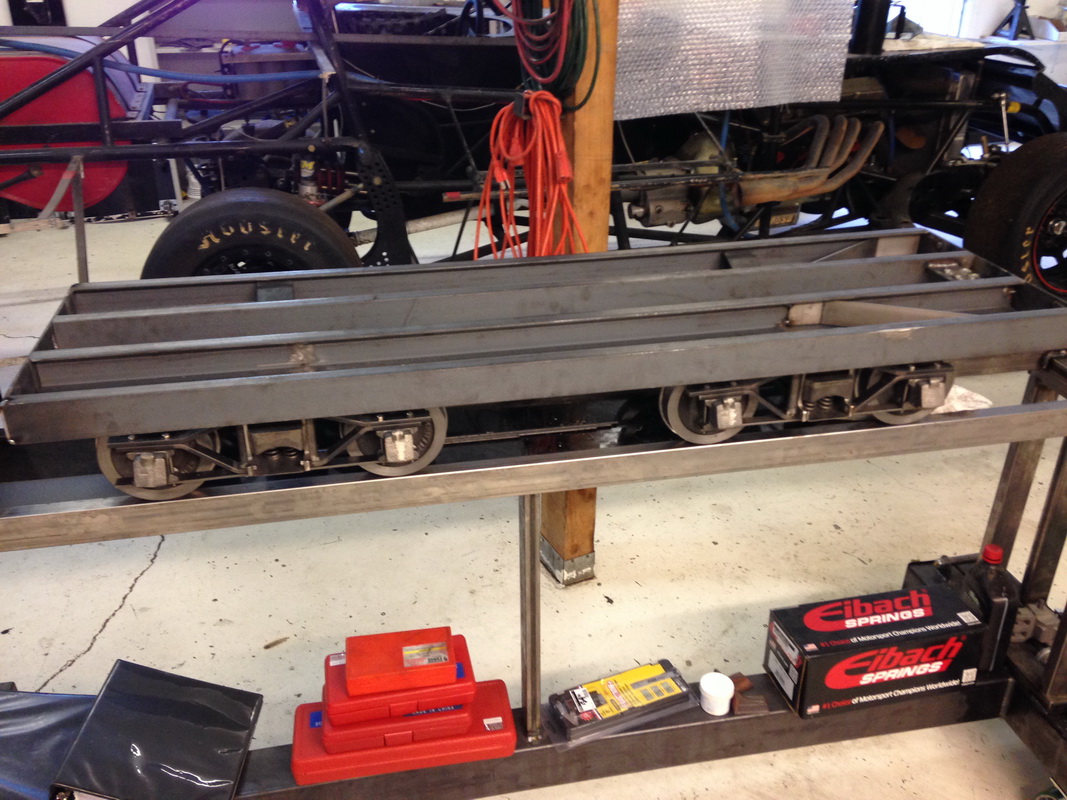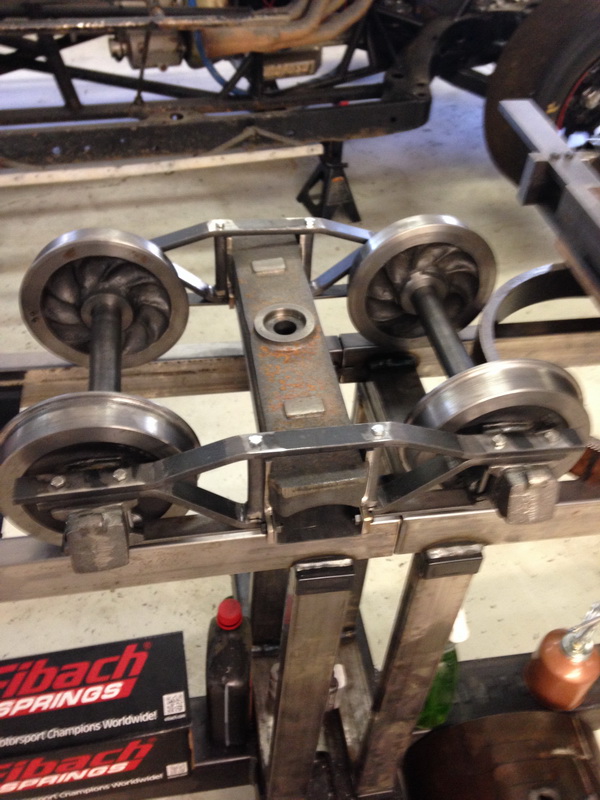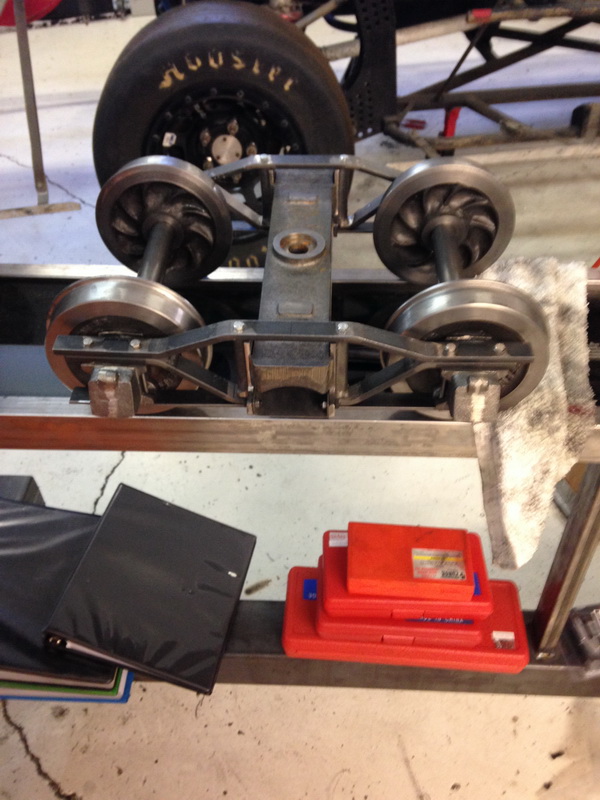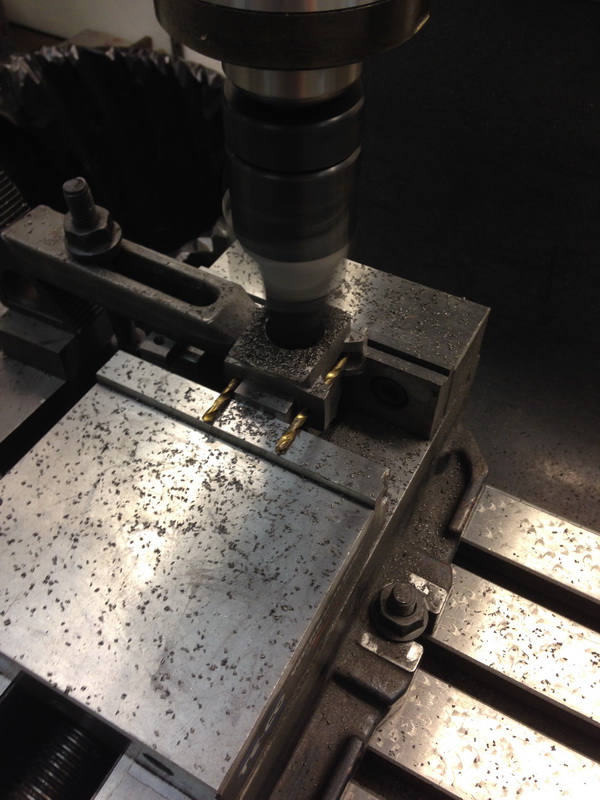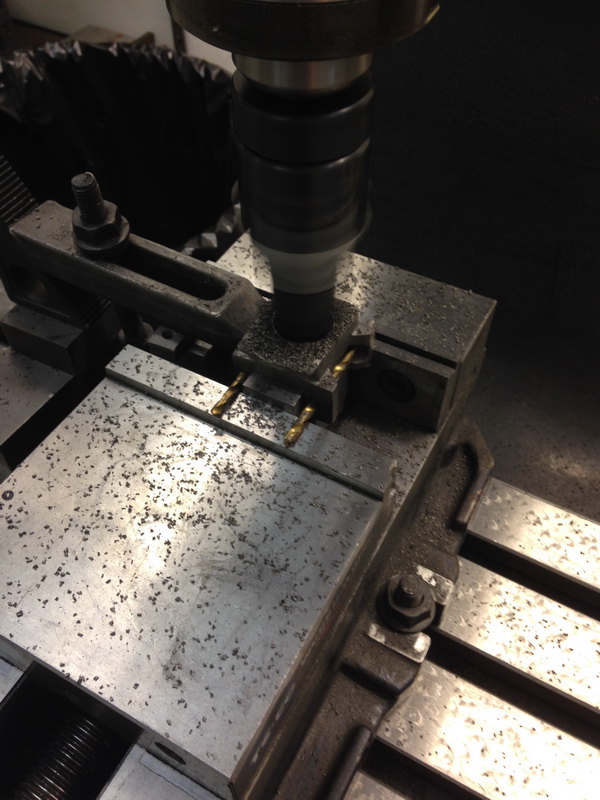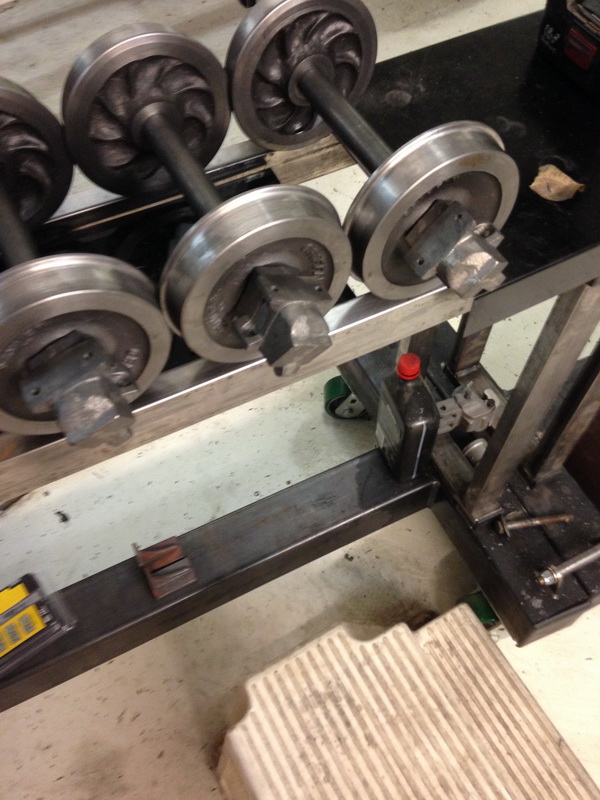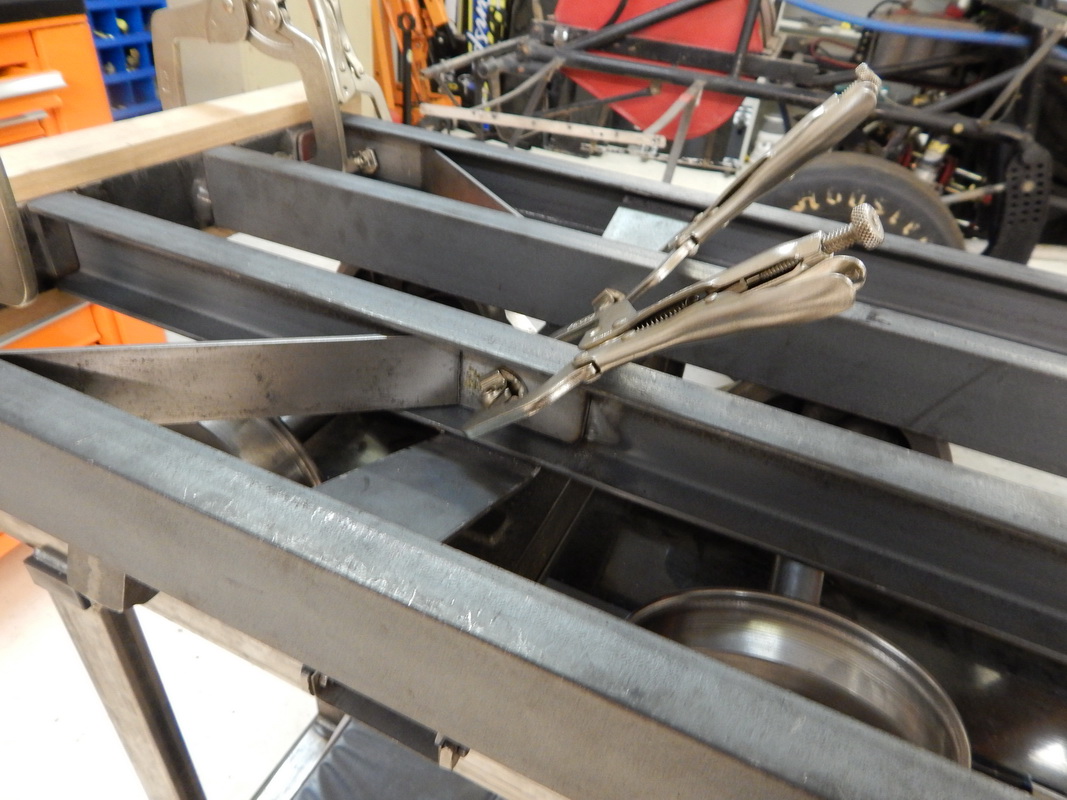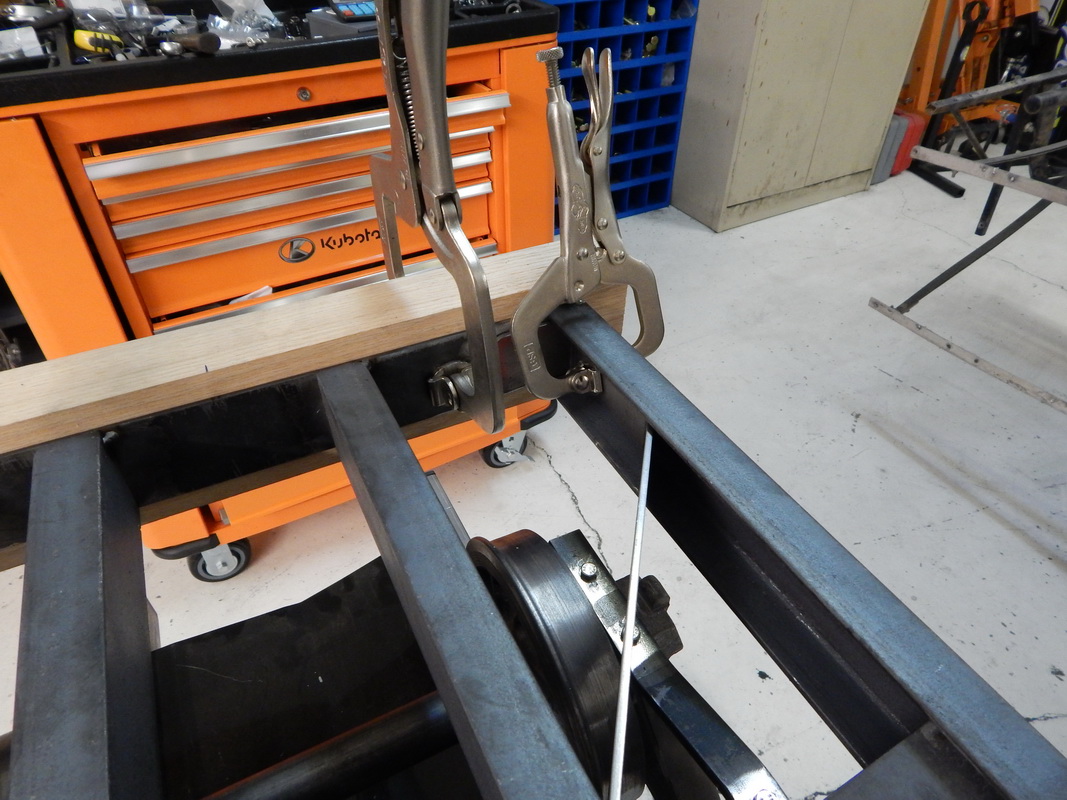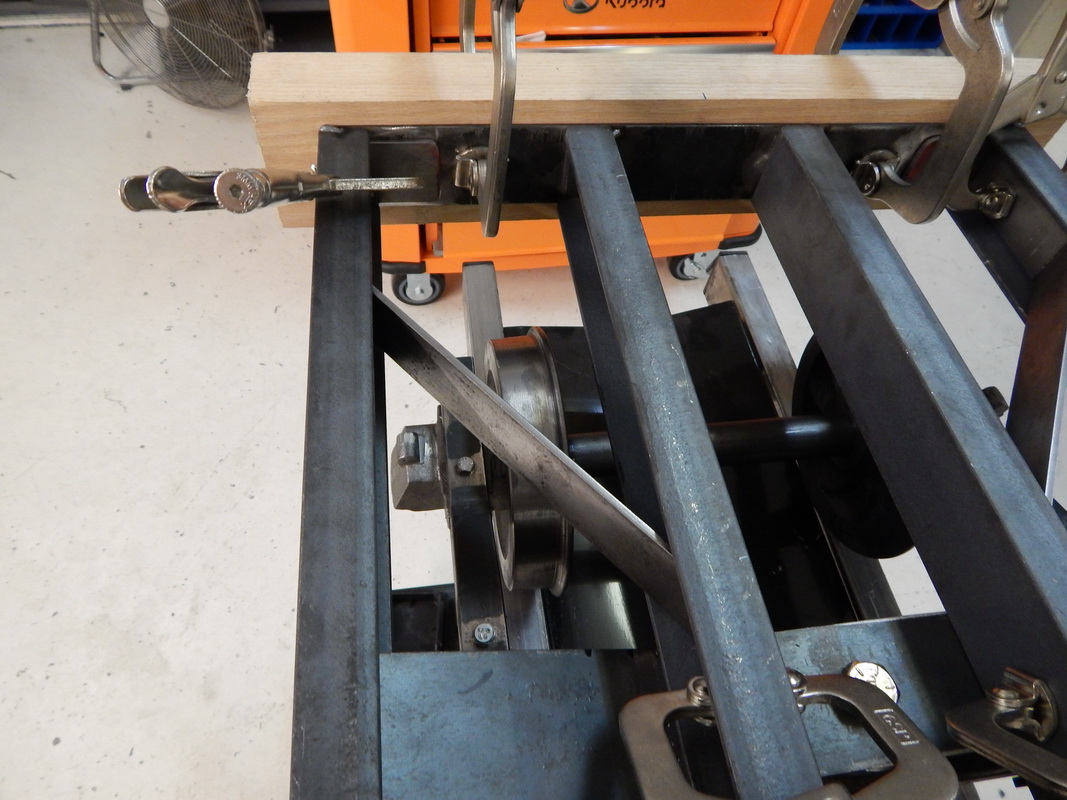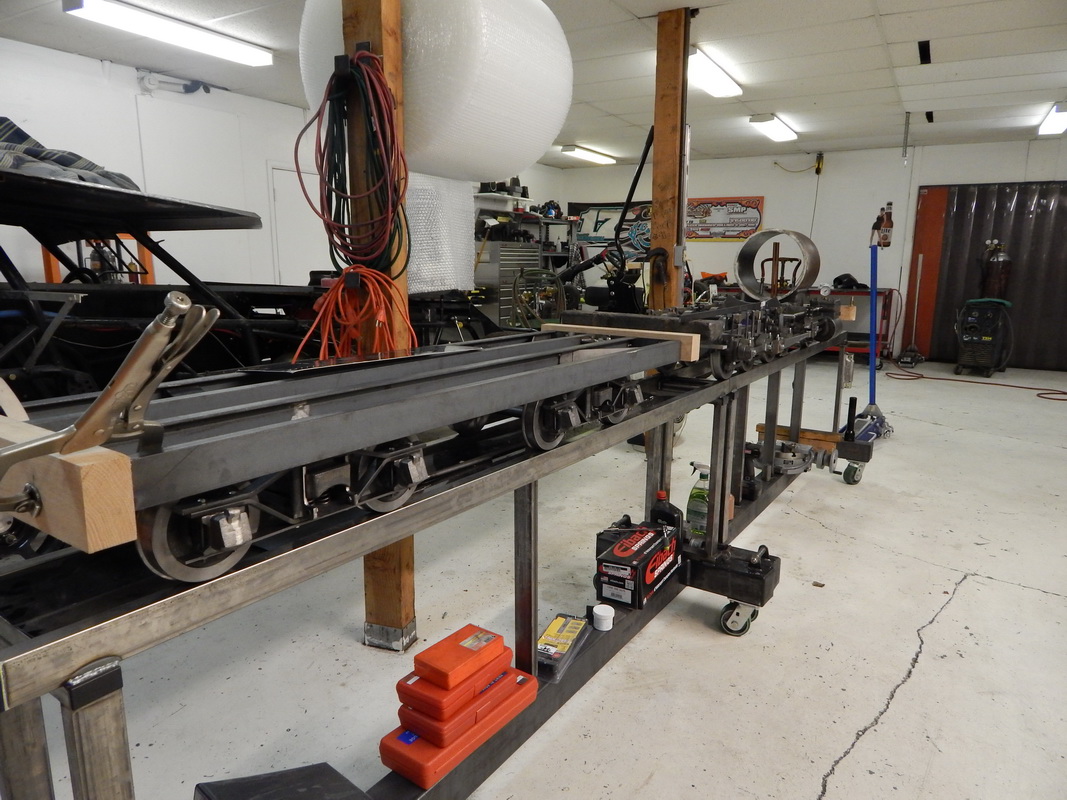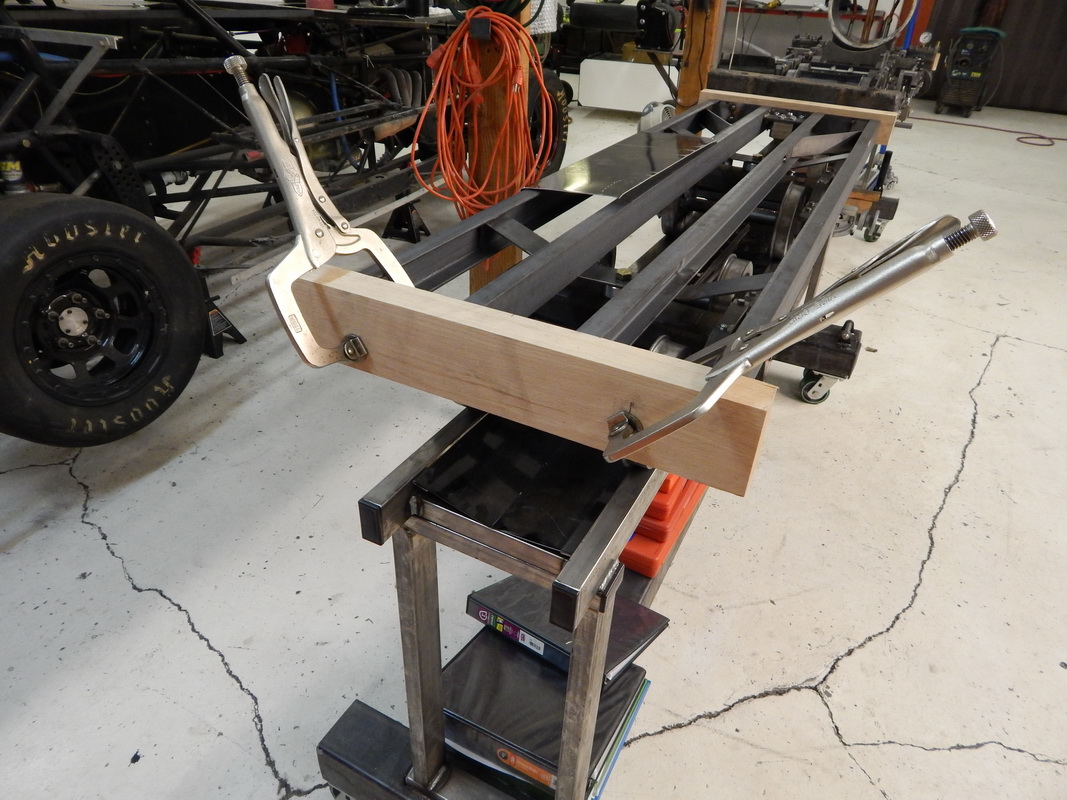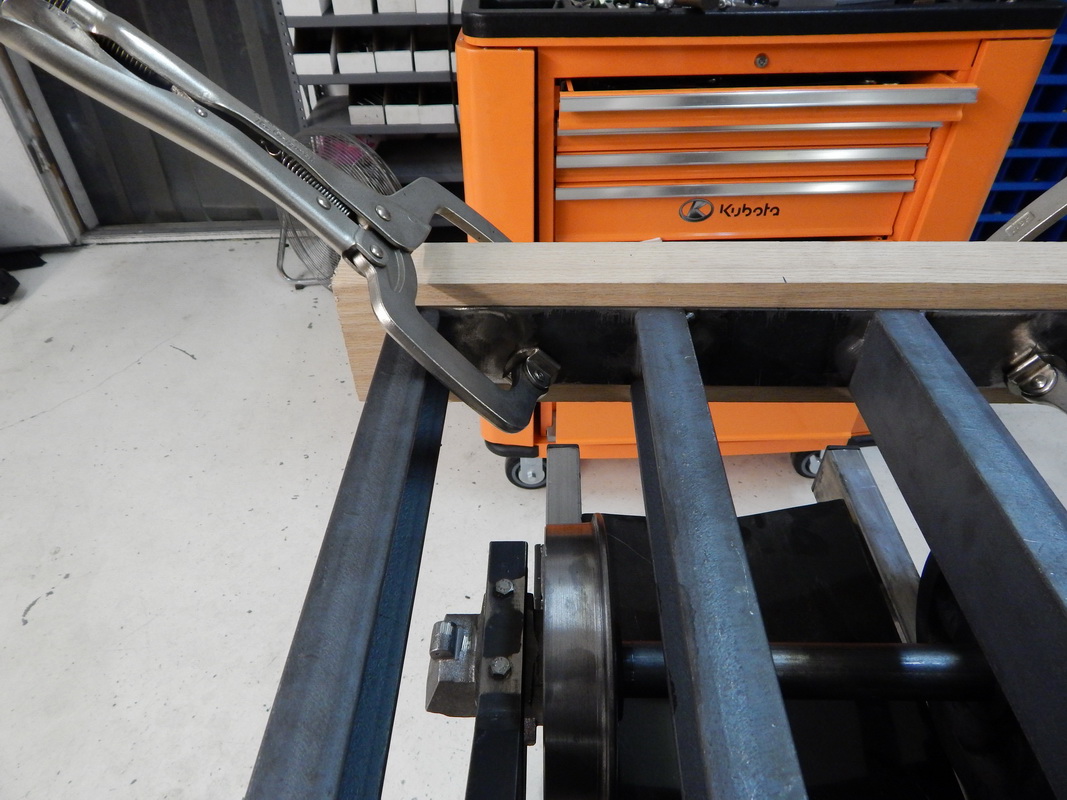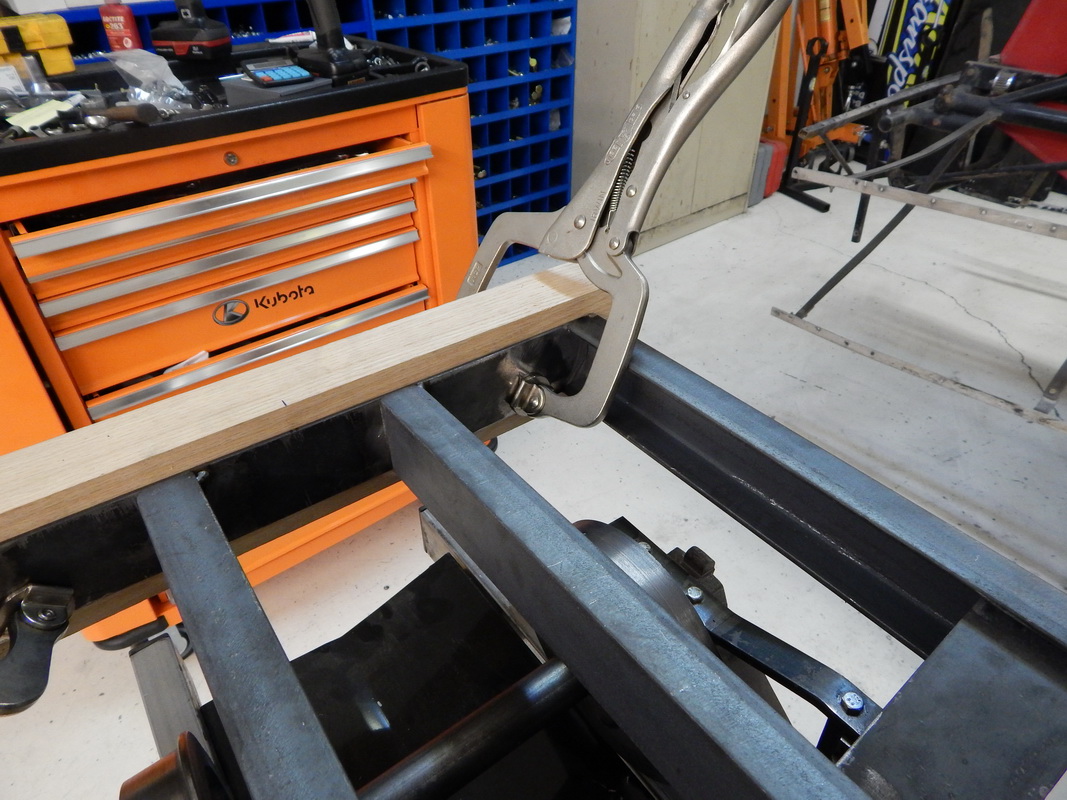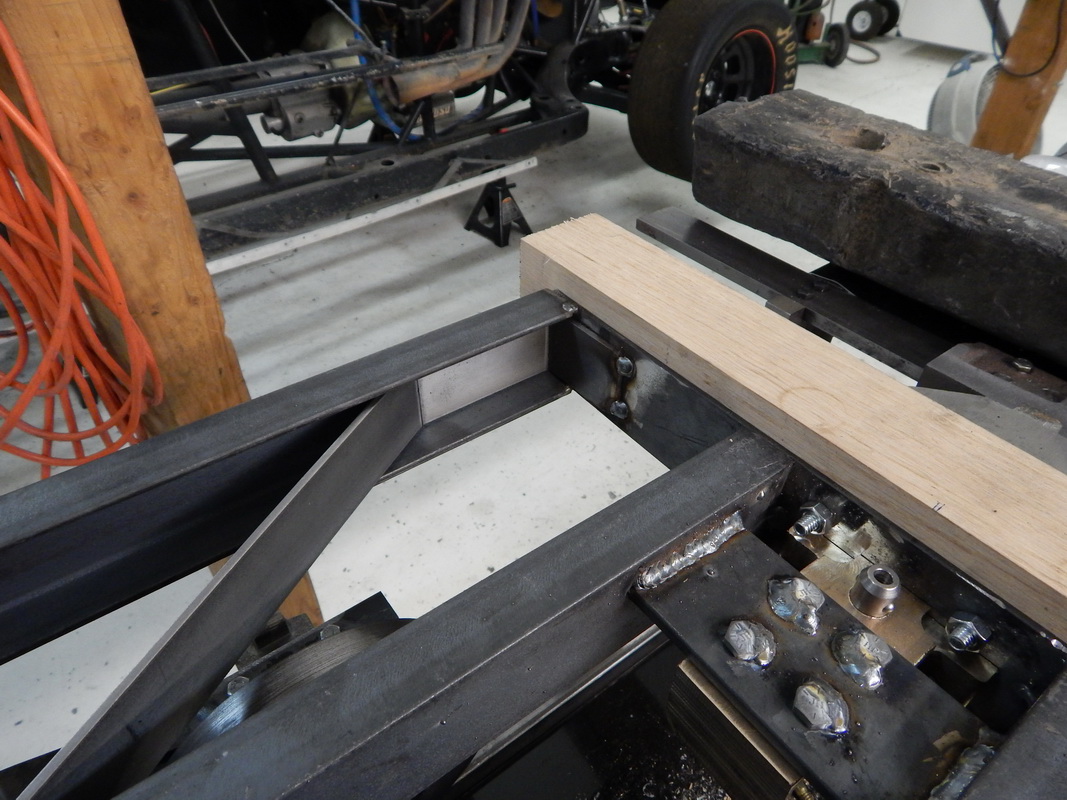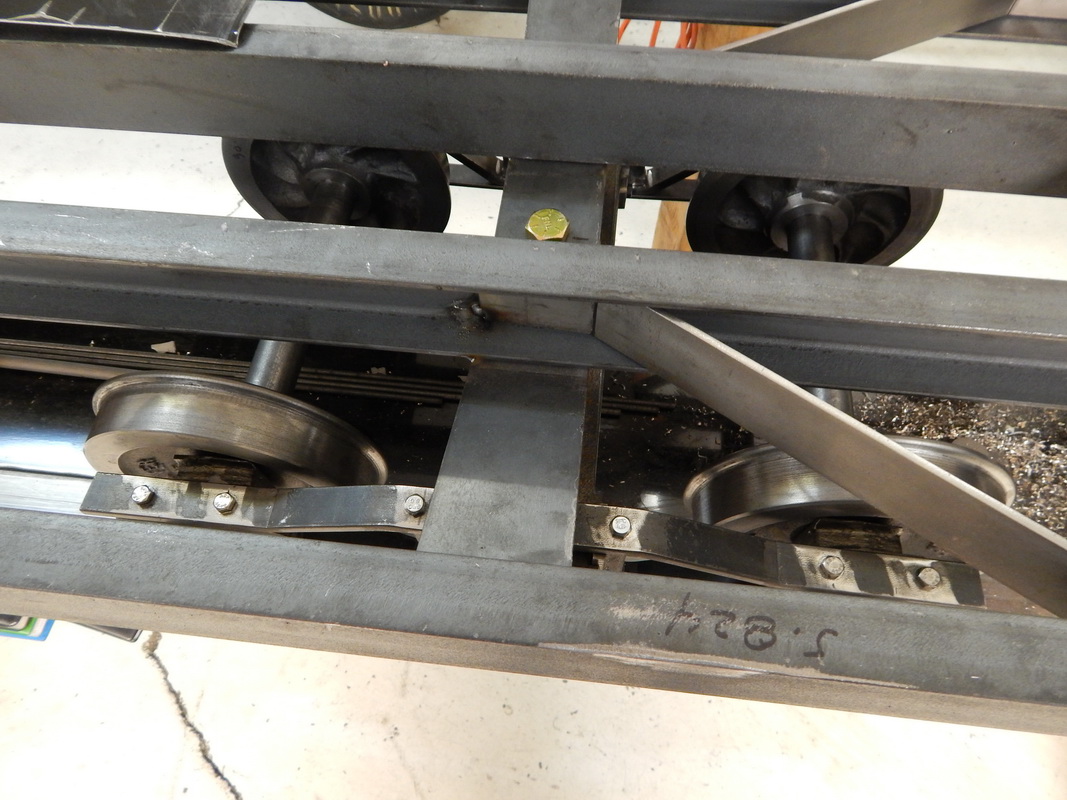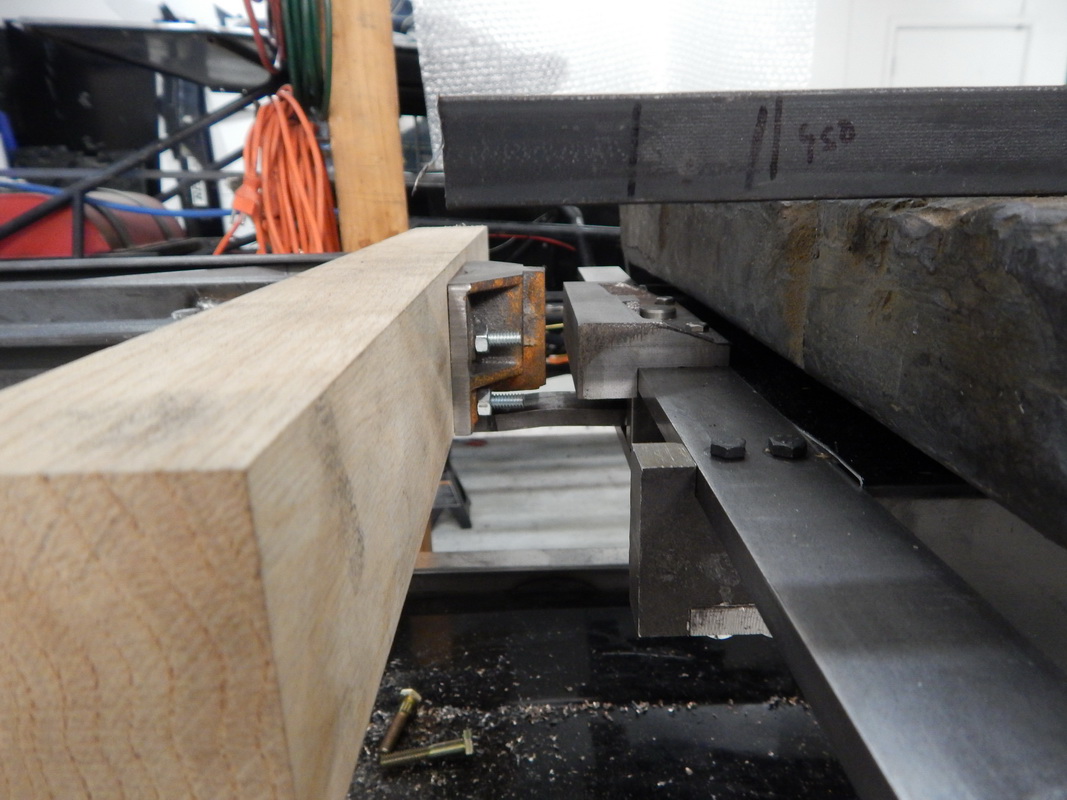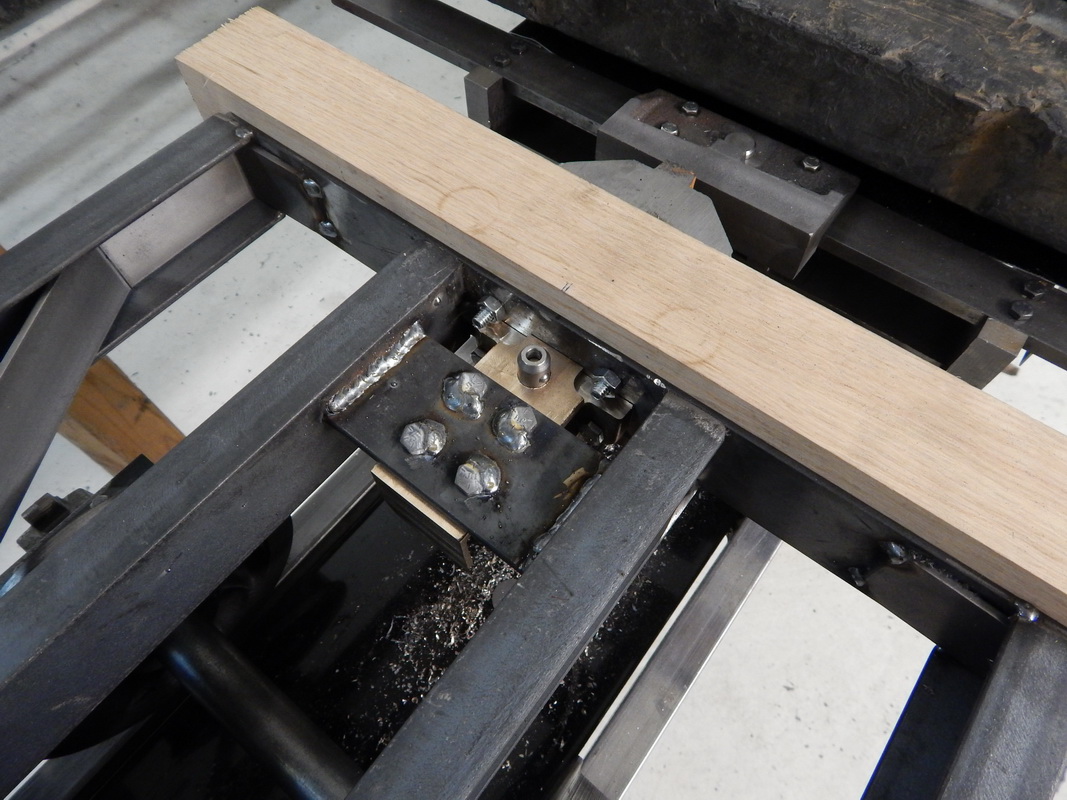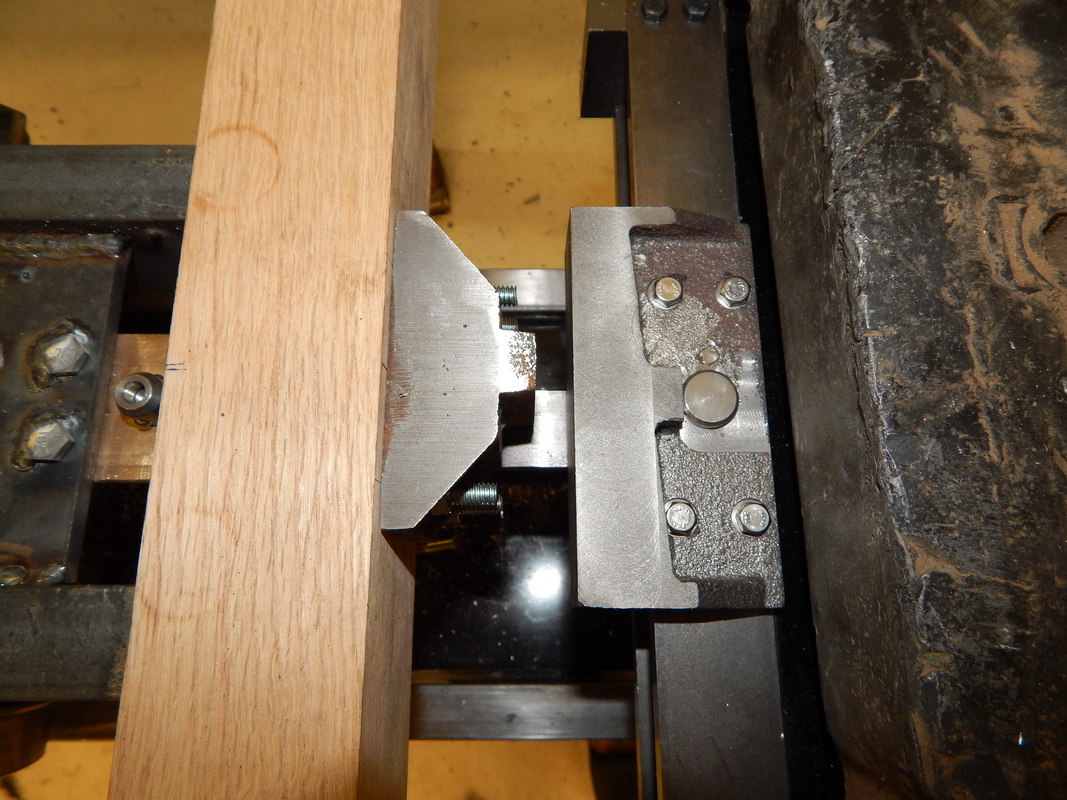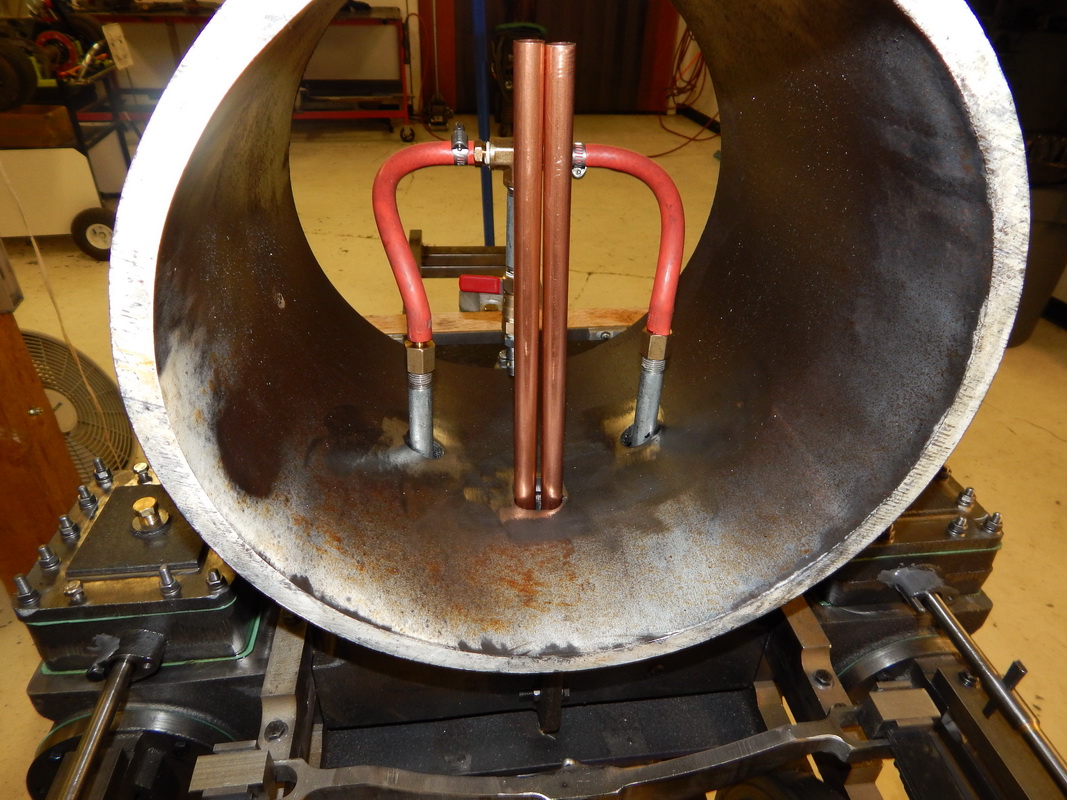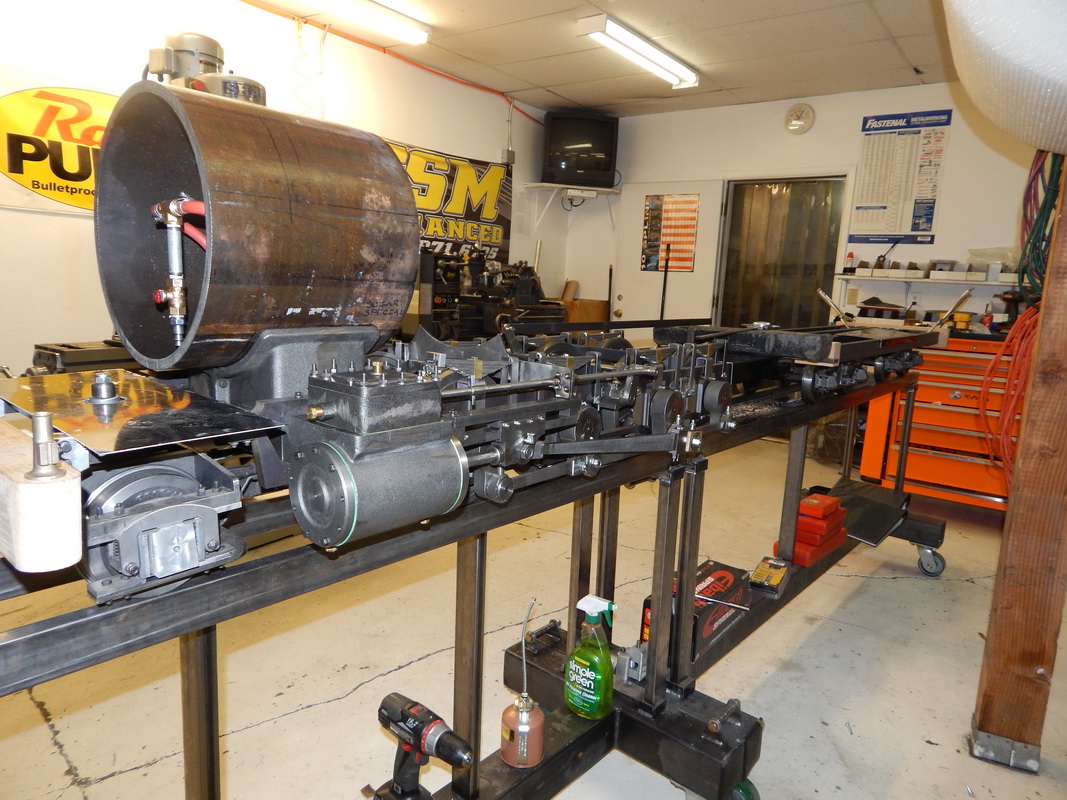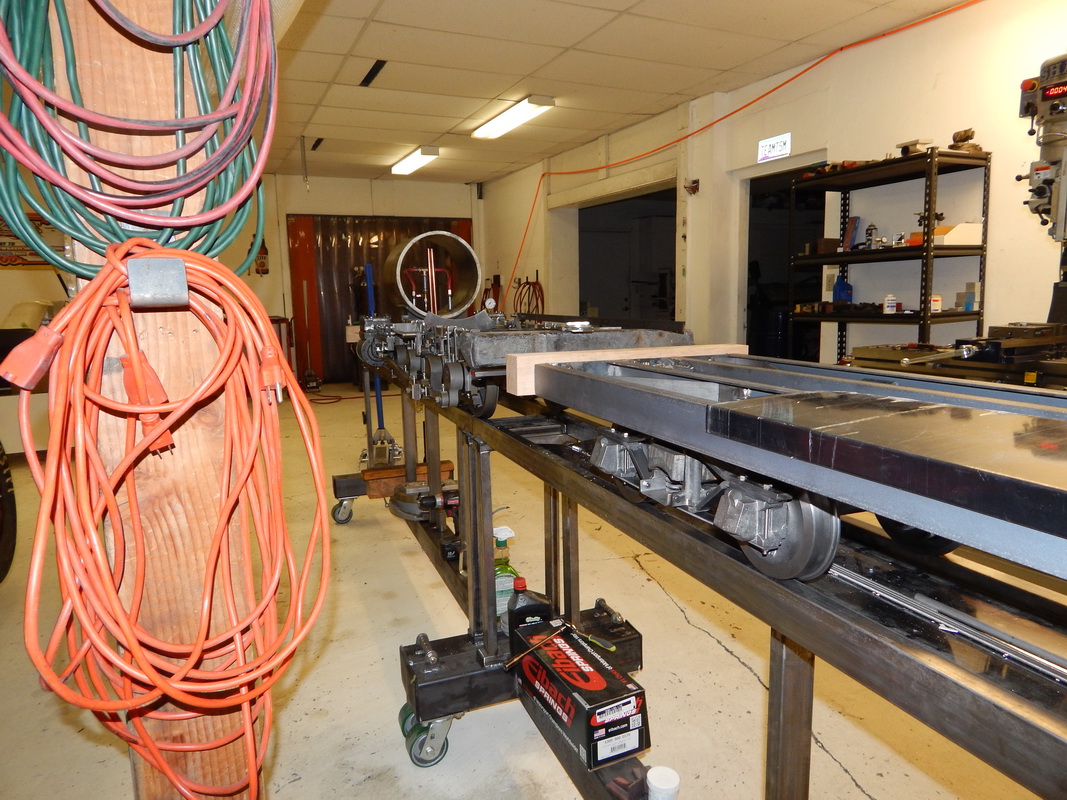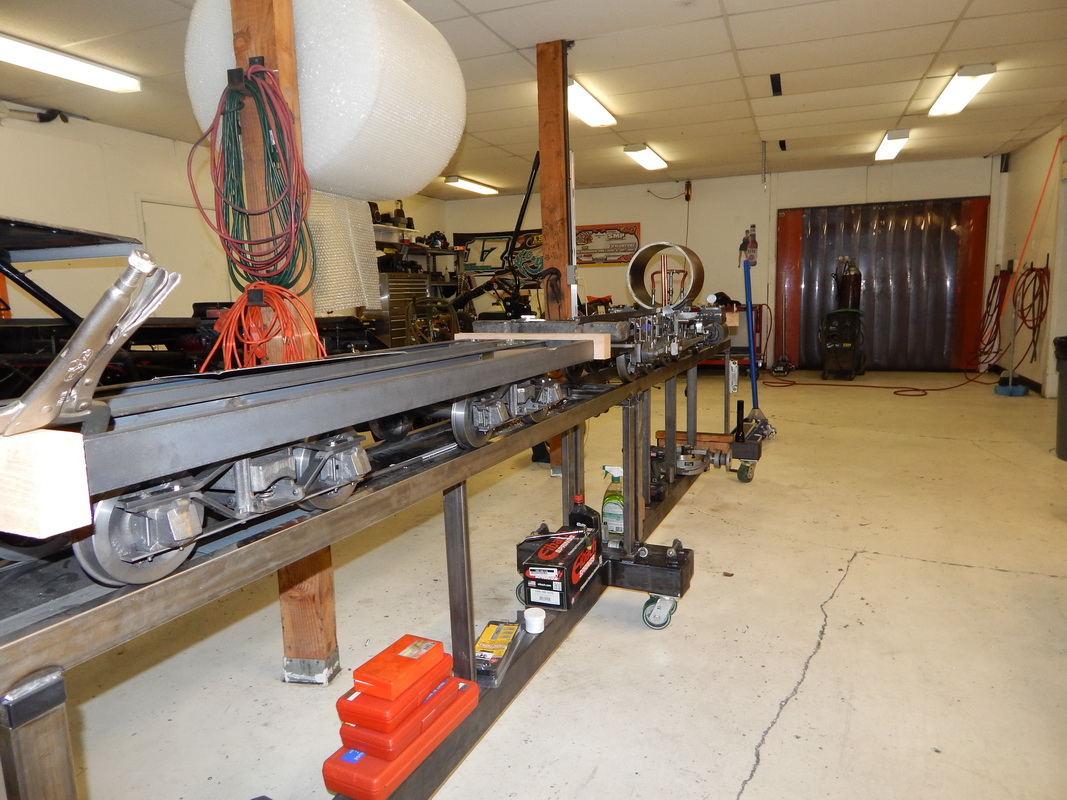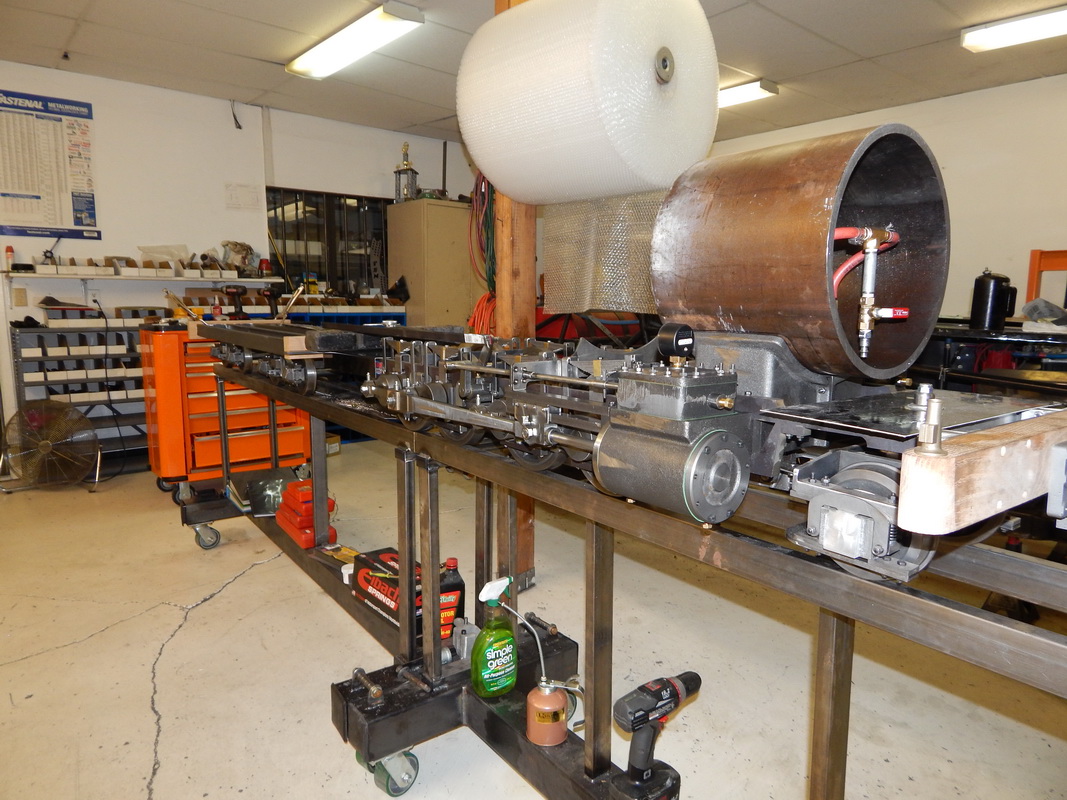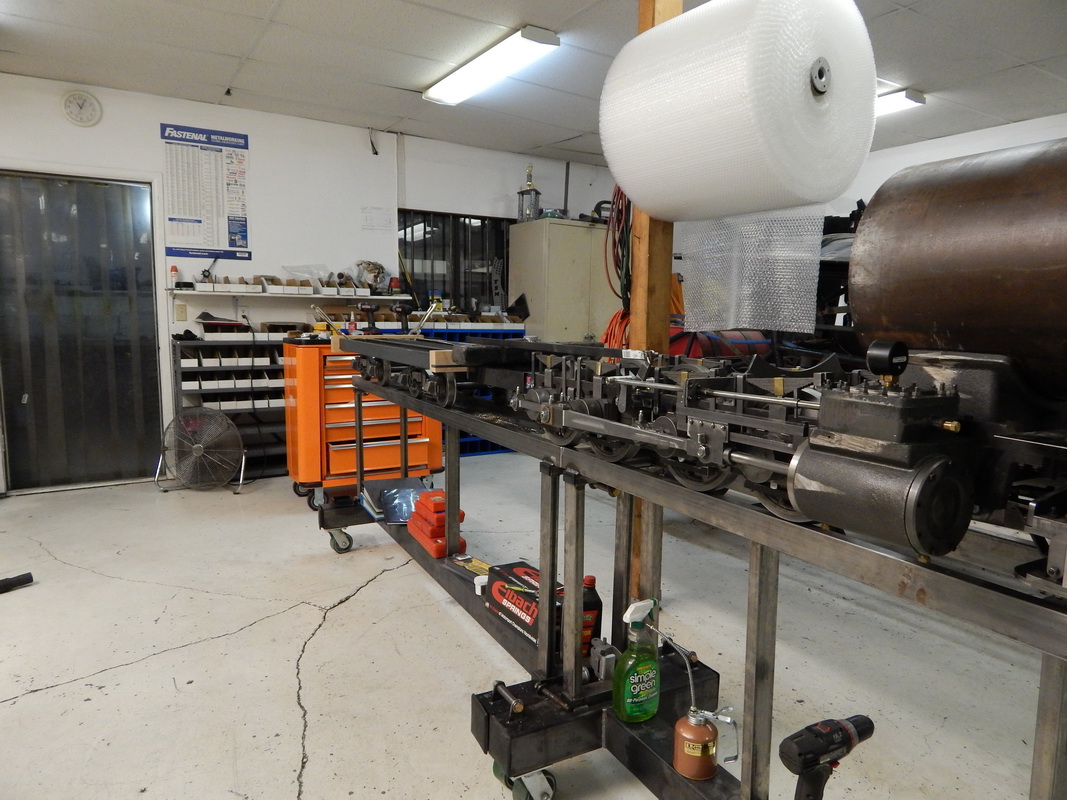 10-9-2013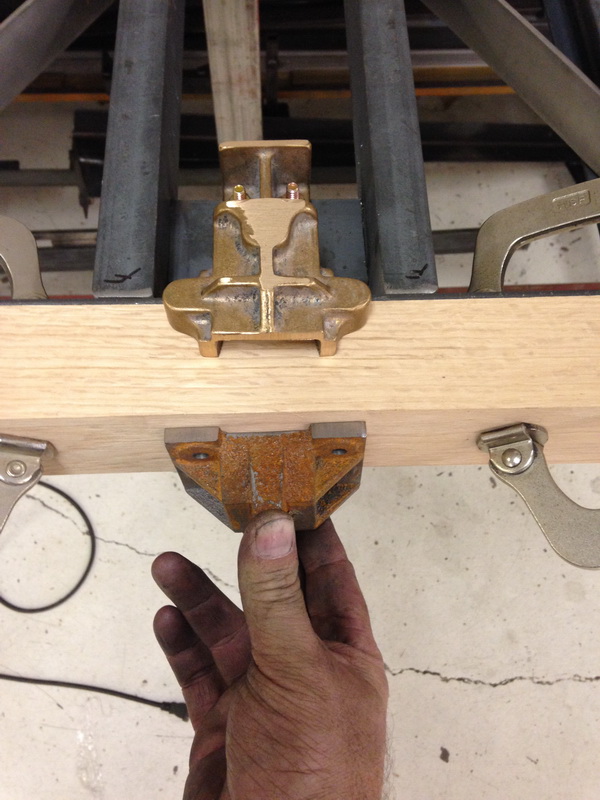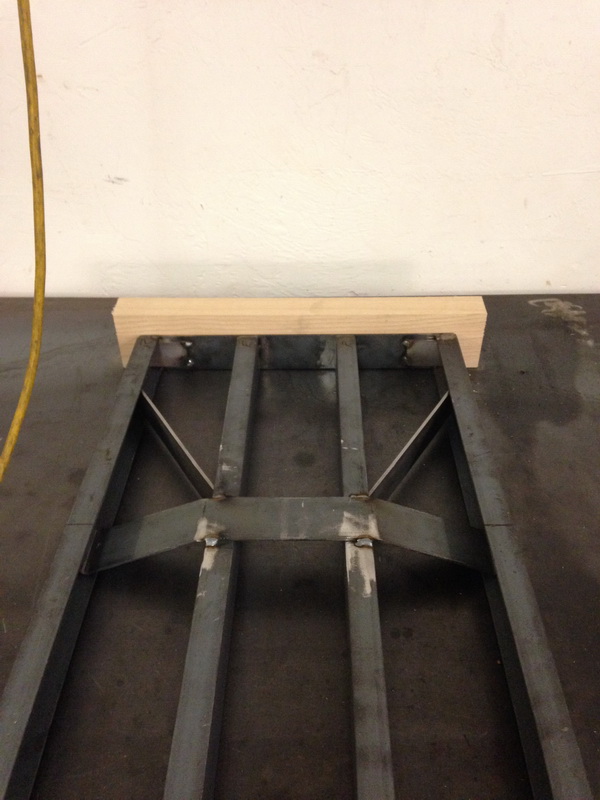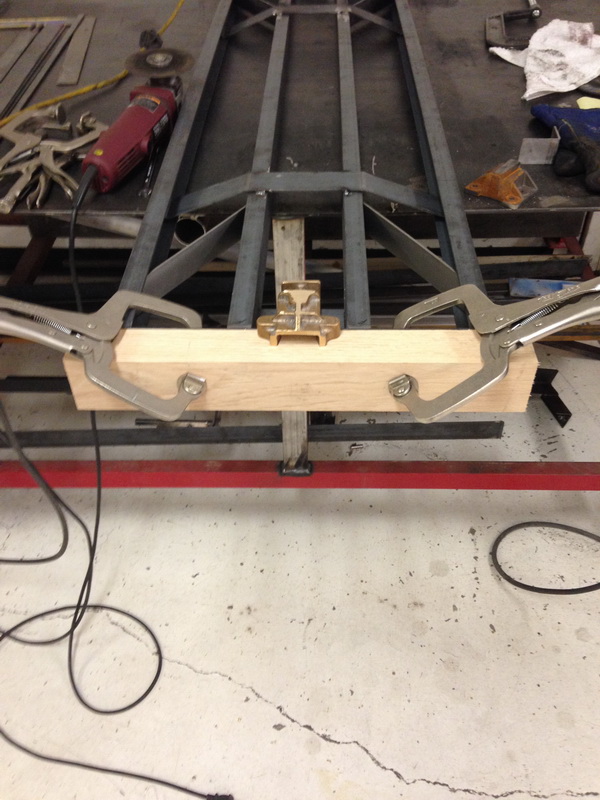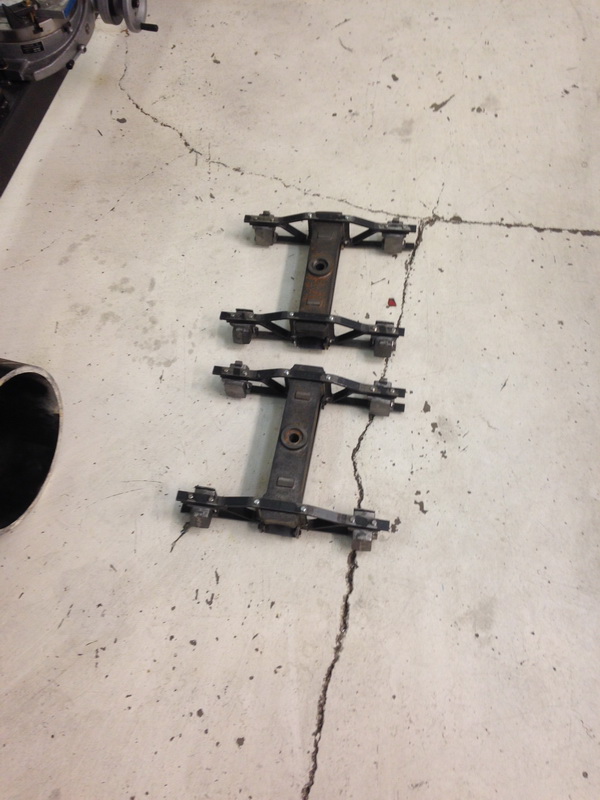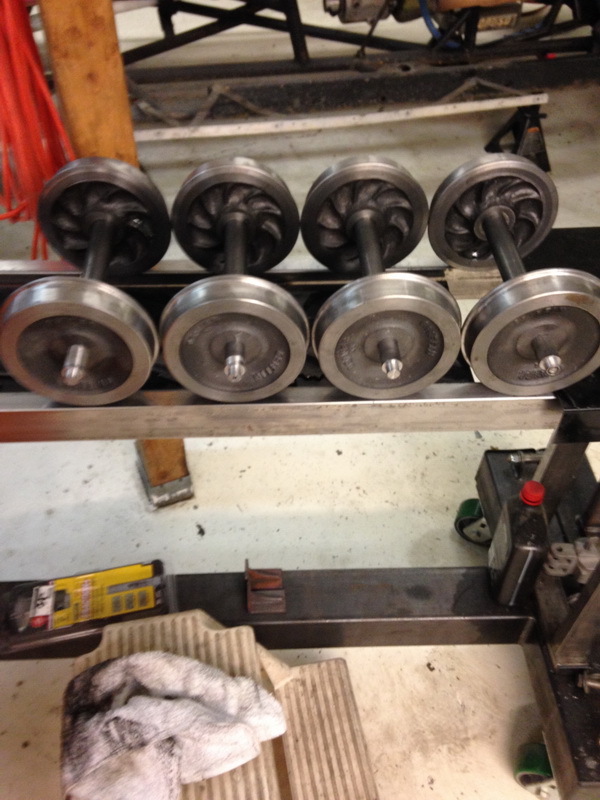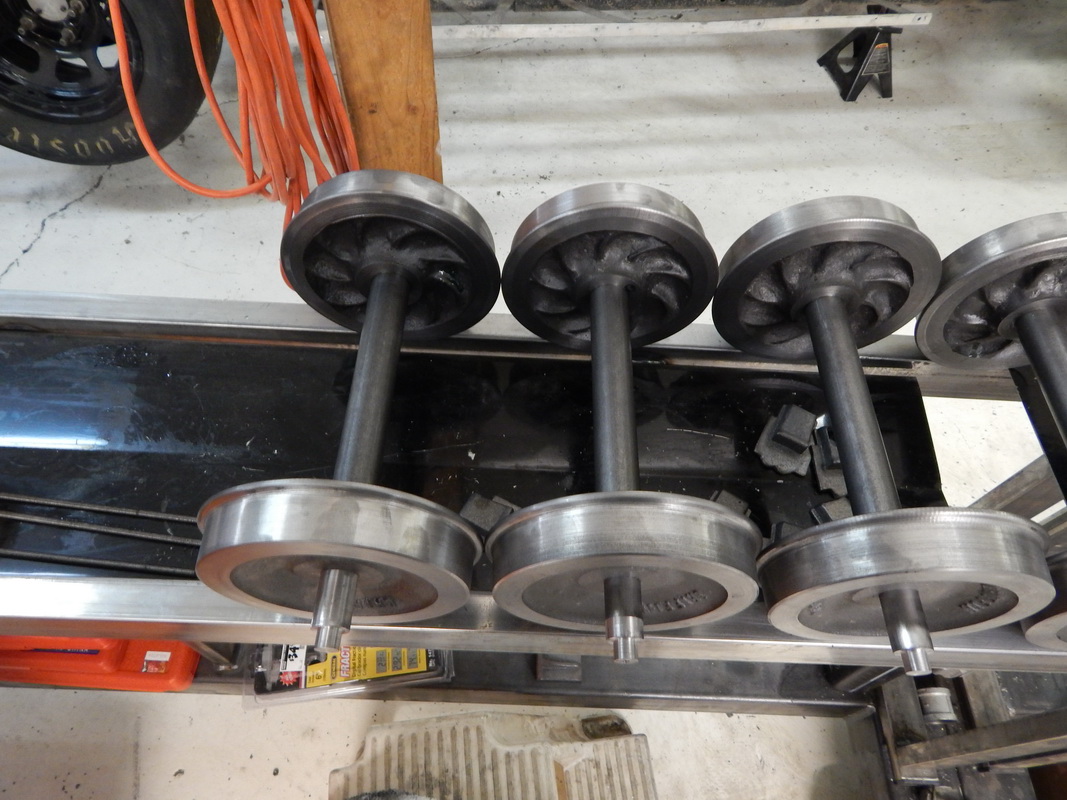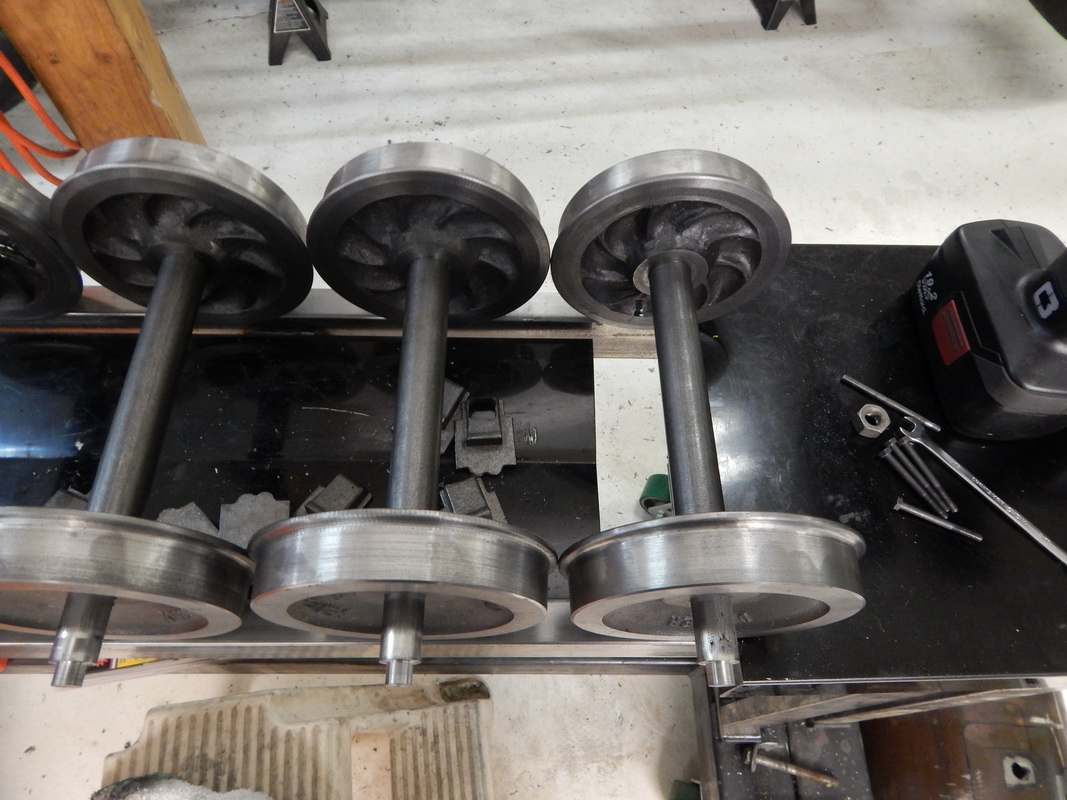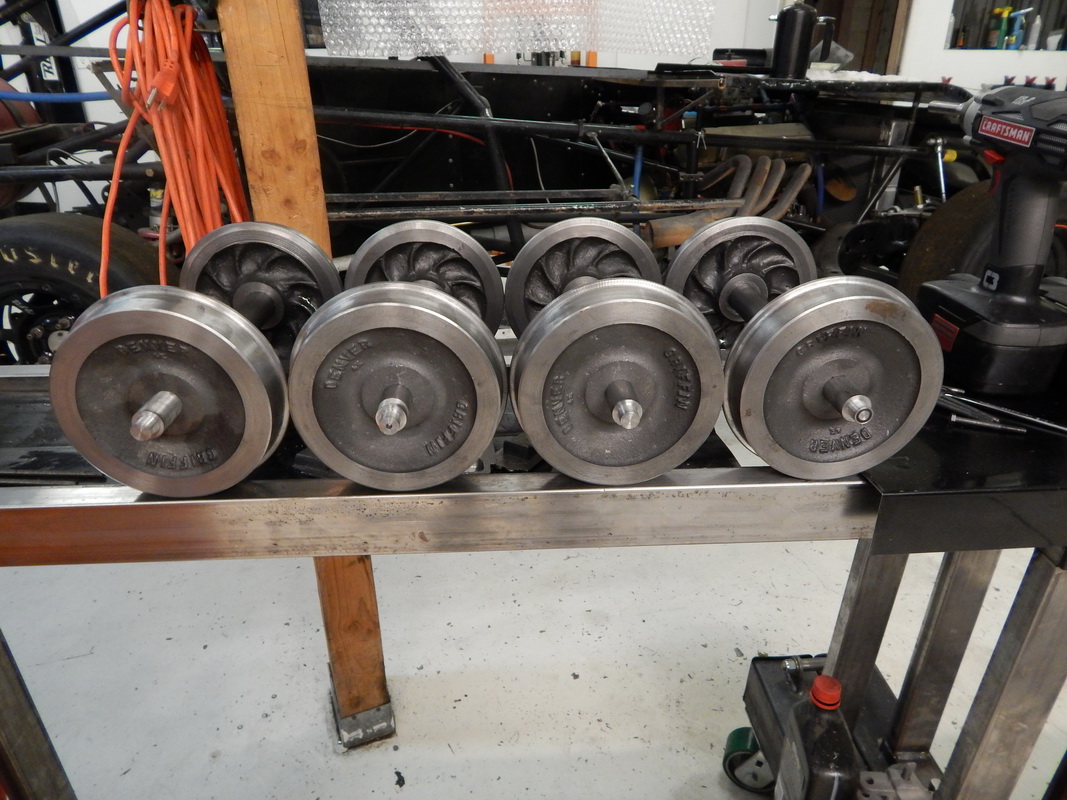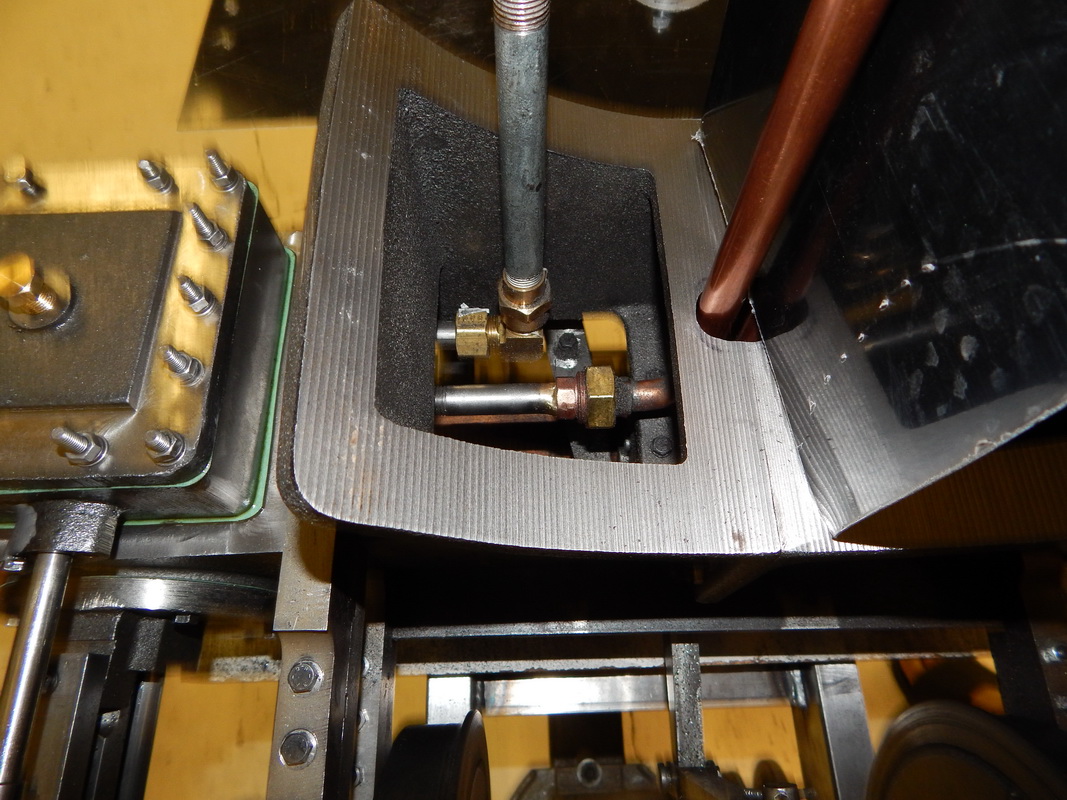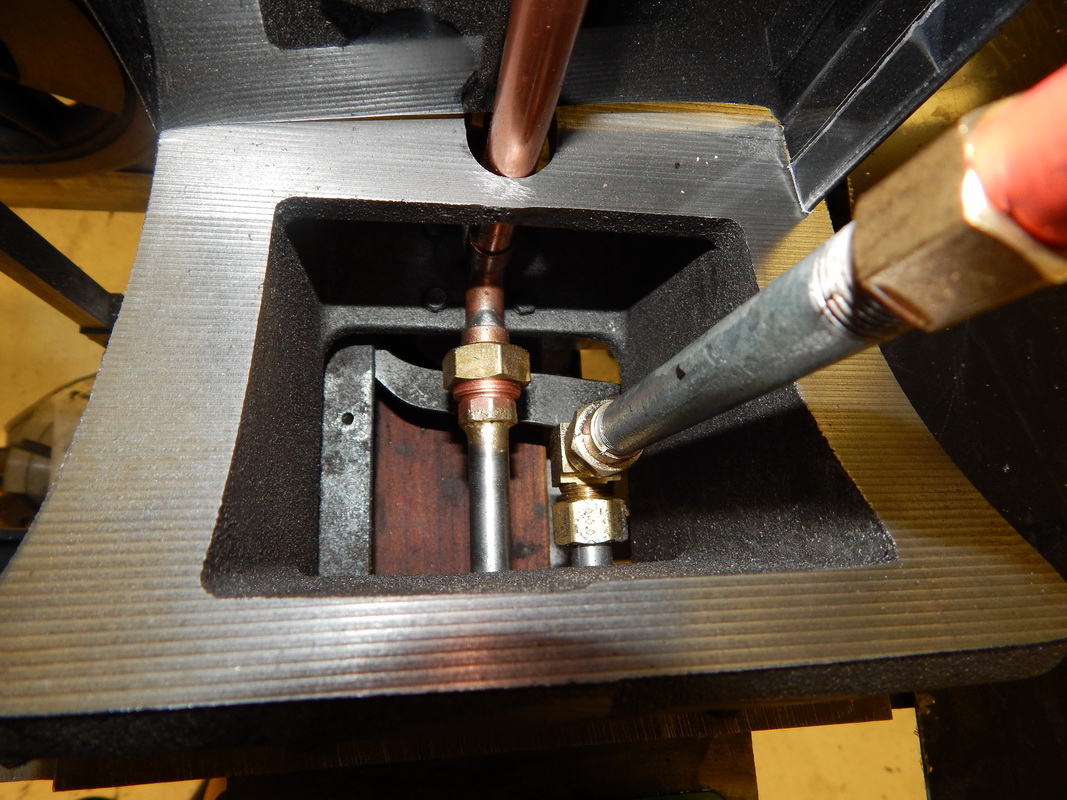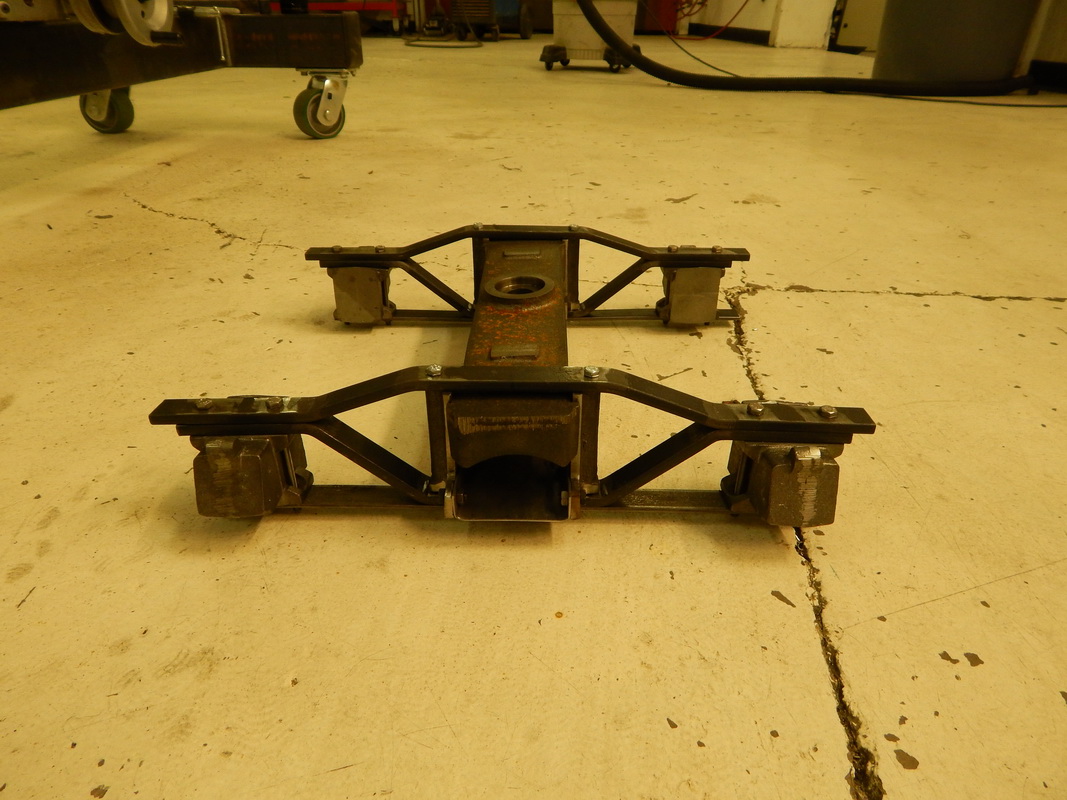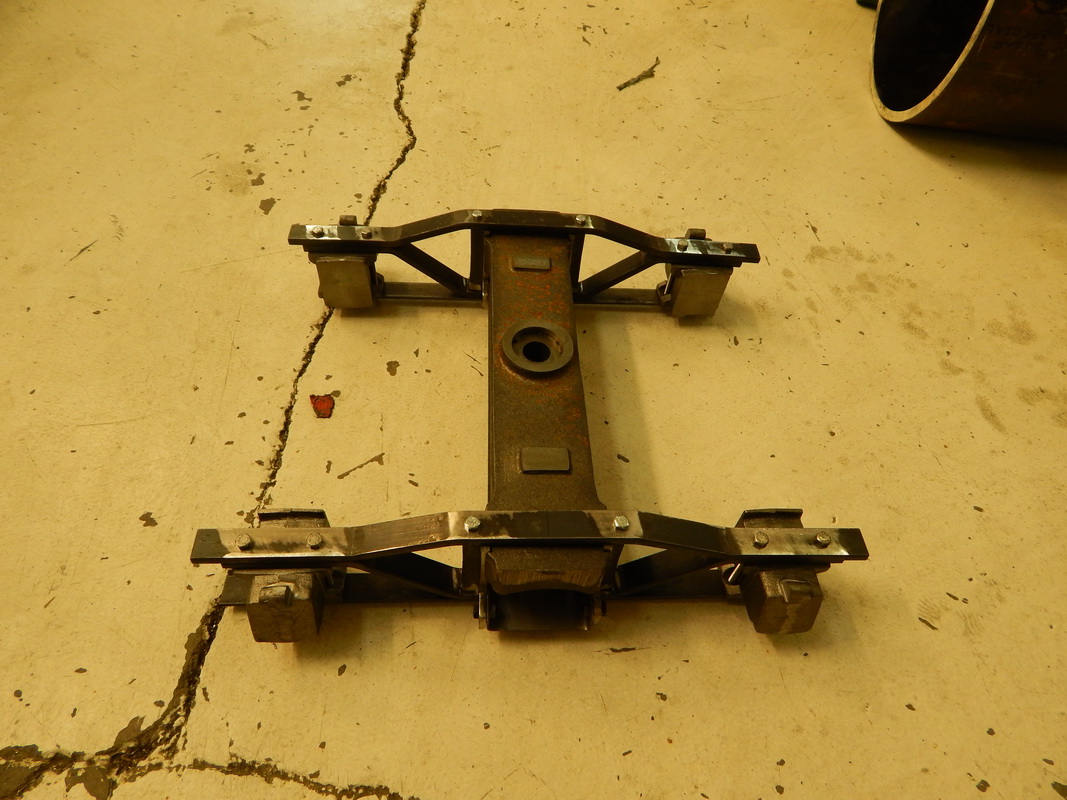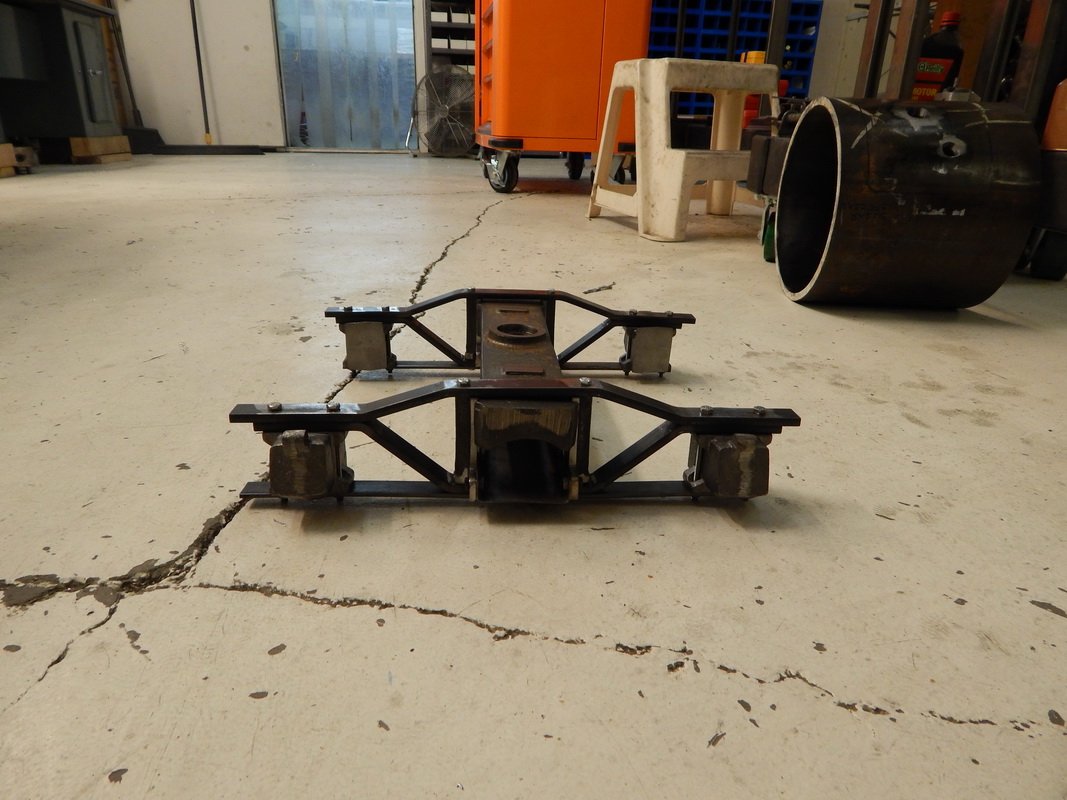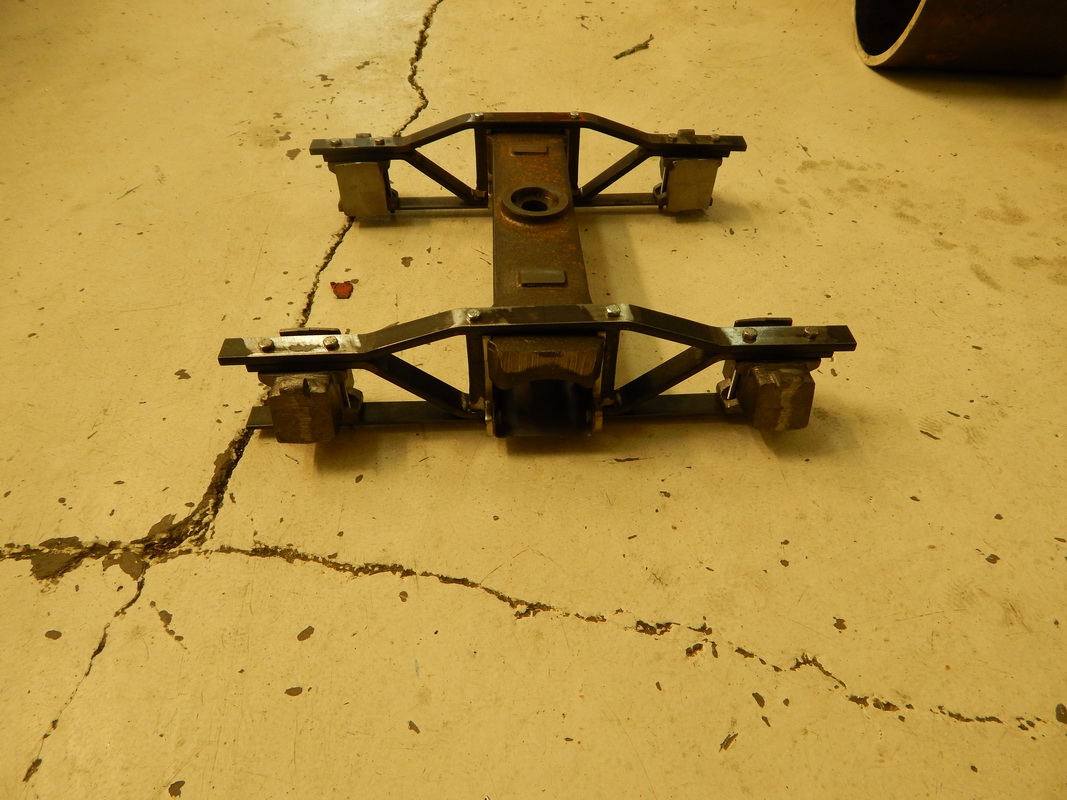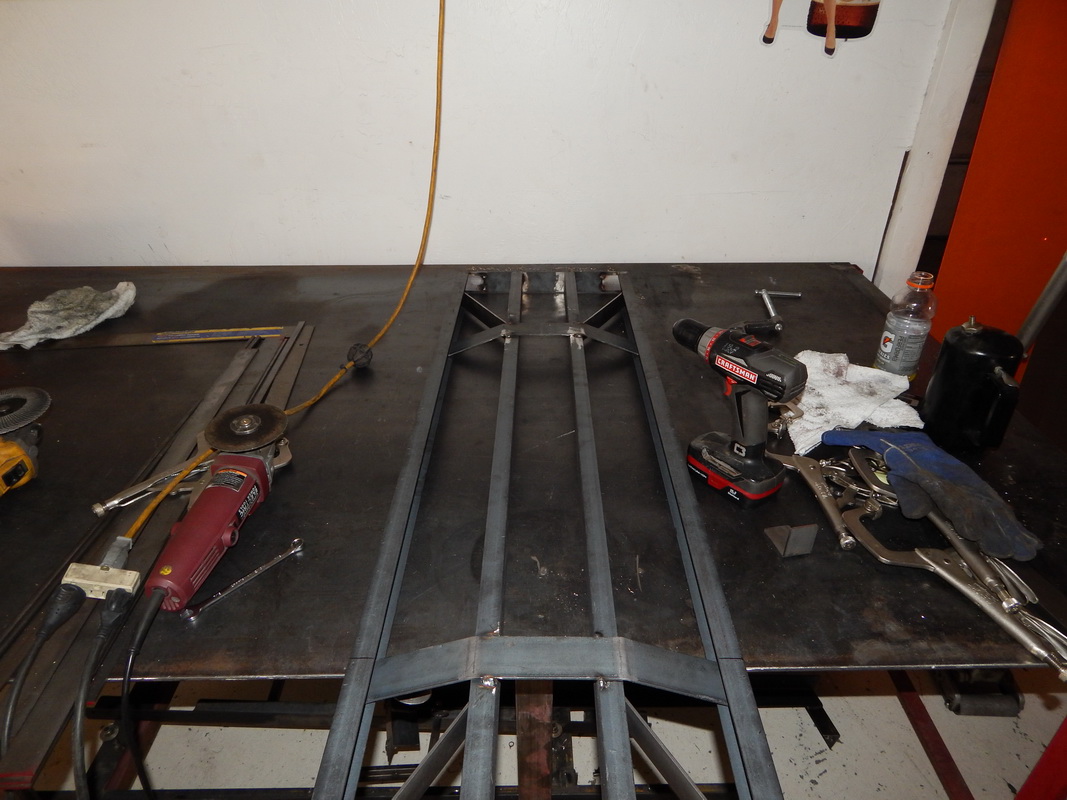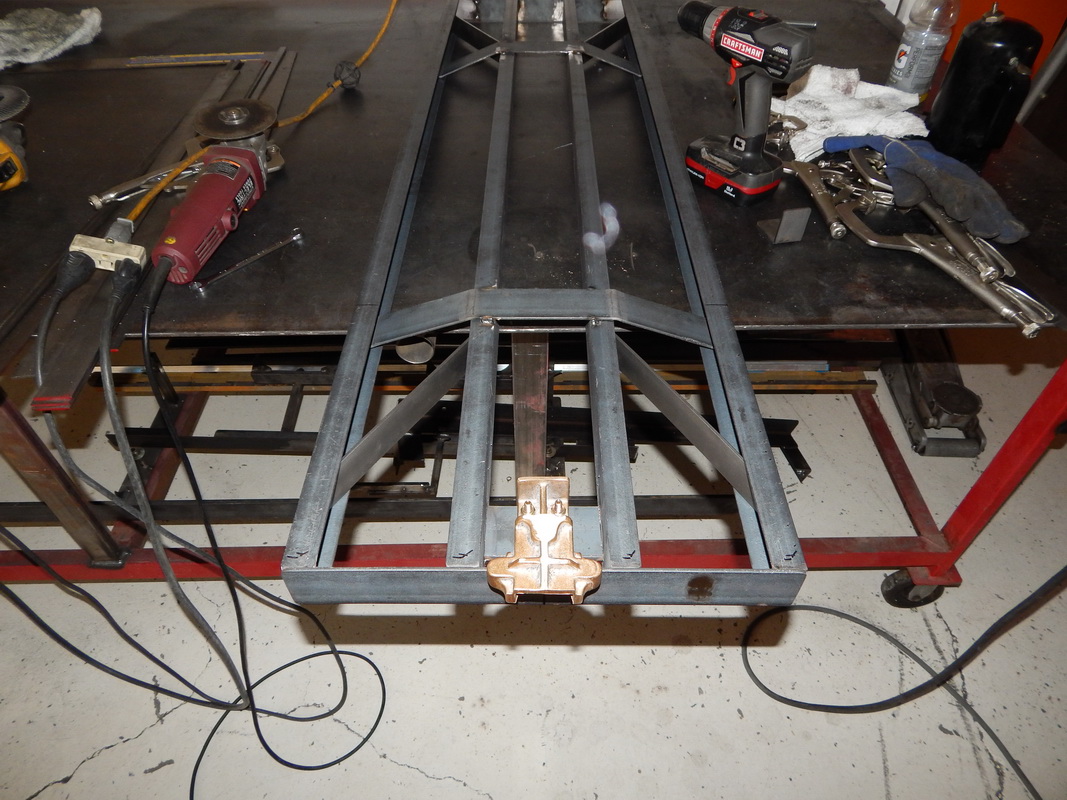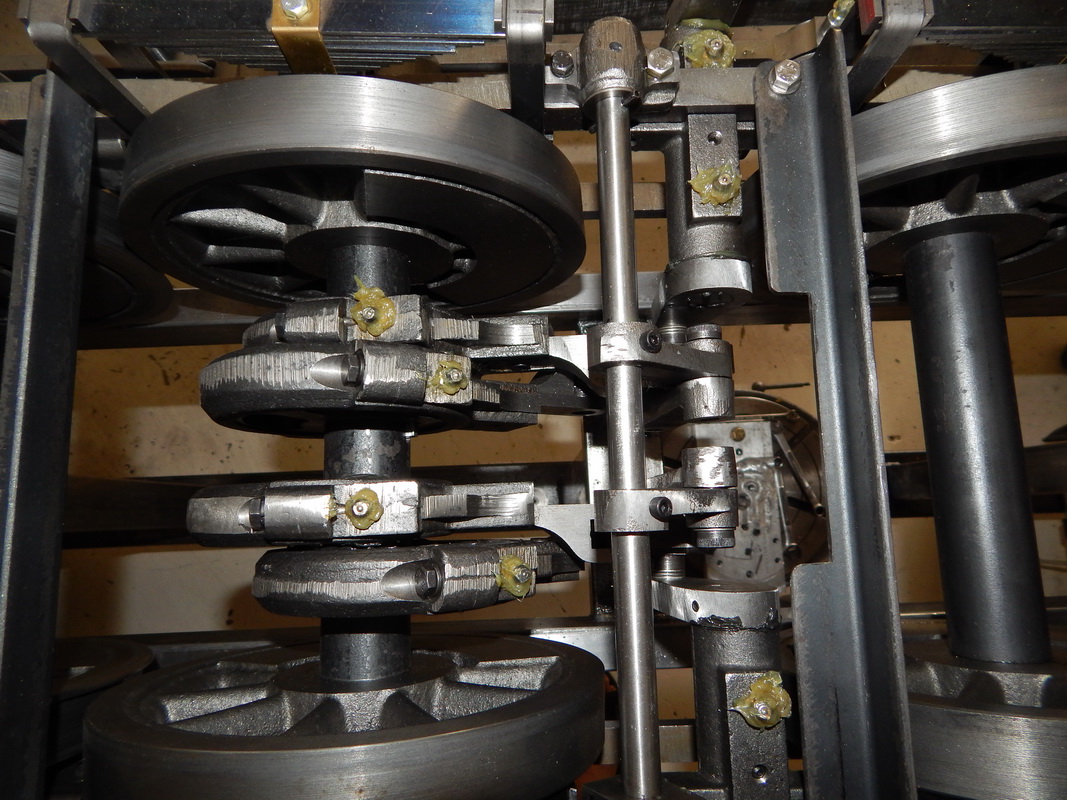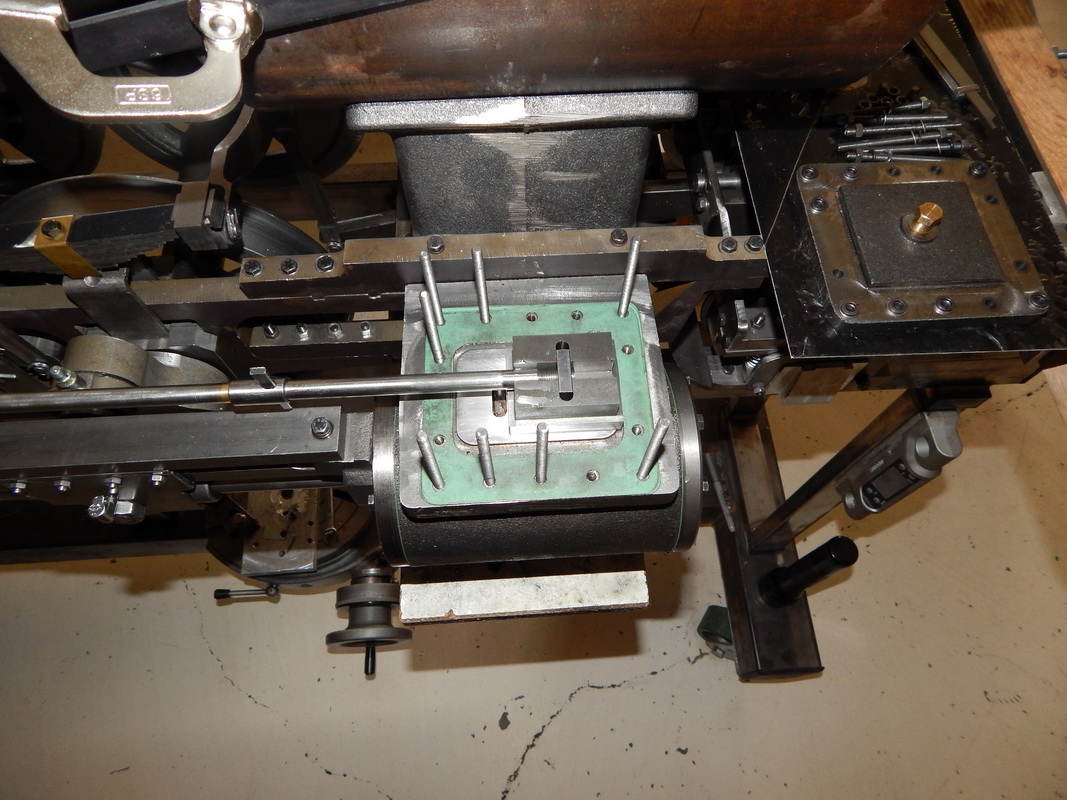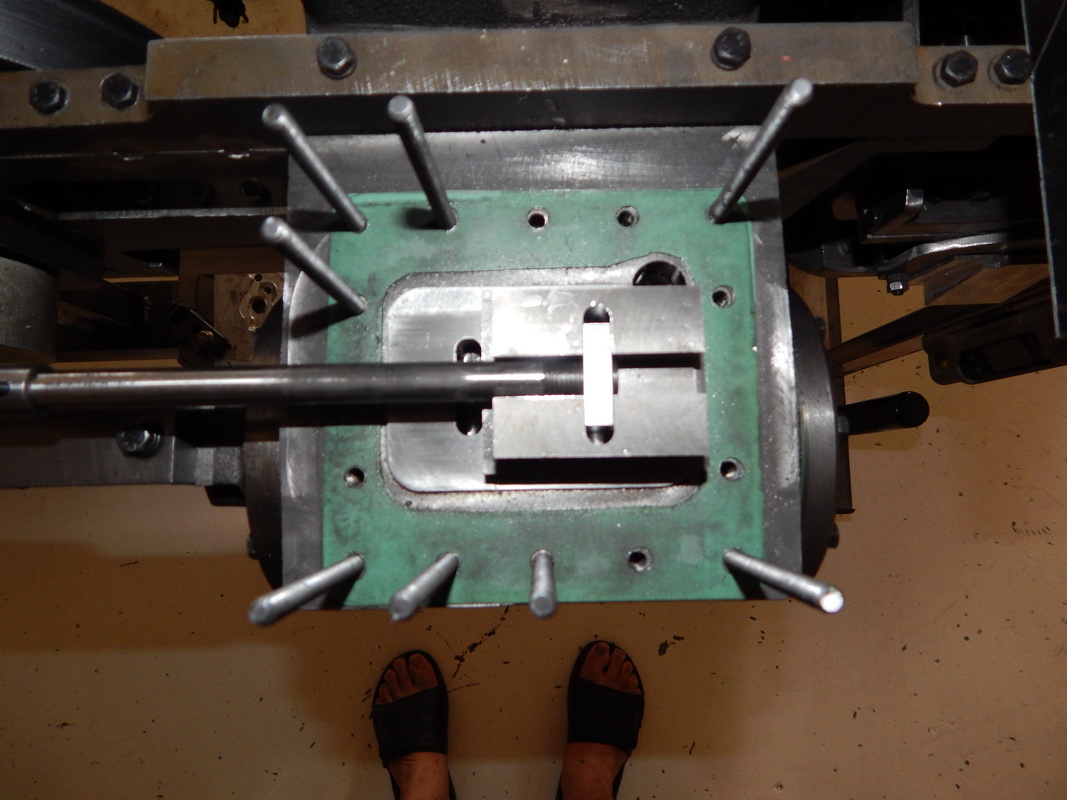 10-8-2013
TENDER TRUCKS ARE COMING ALONG I AM MISSING ONE PART AND THEN I CAN FINISH THEM UP ALL I HAVE IS THE SIDE BARS TO DRILL AND BEND AND THEN TO BORE THE BEARING HOLE IN THE JOURNALS. THE TENDER FRAME IS STARTED AND TACKED TOGETHER I WILL INSTALL BOLTS WHEN I MAKE A DRILL JIG PATTERN.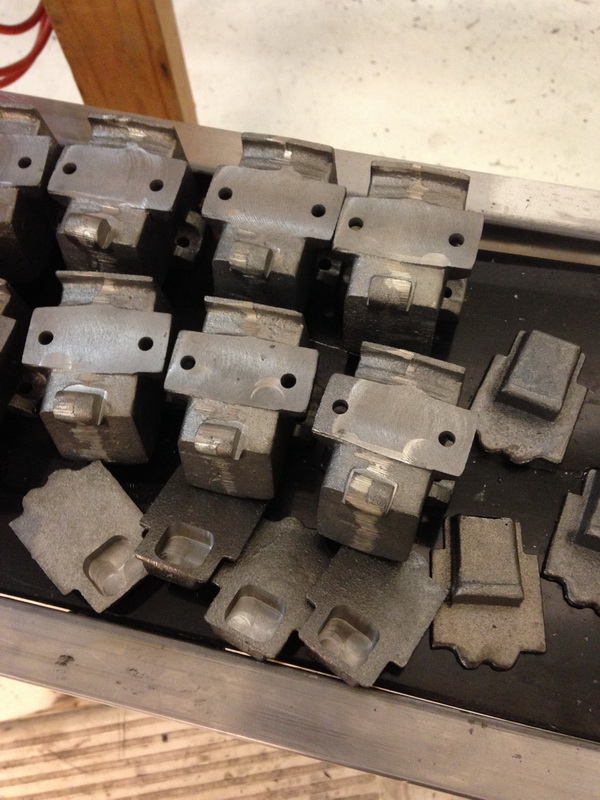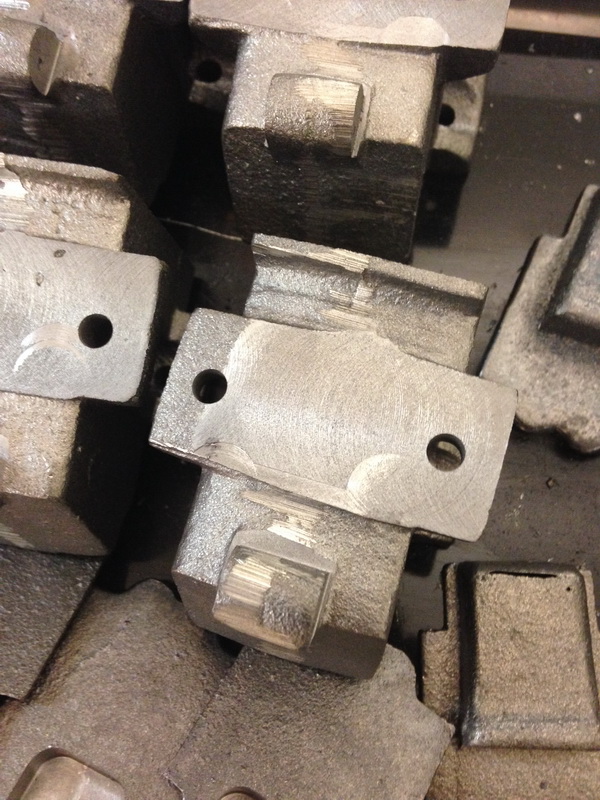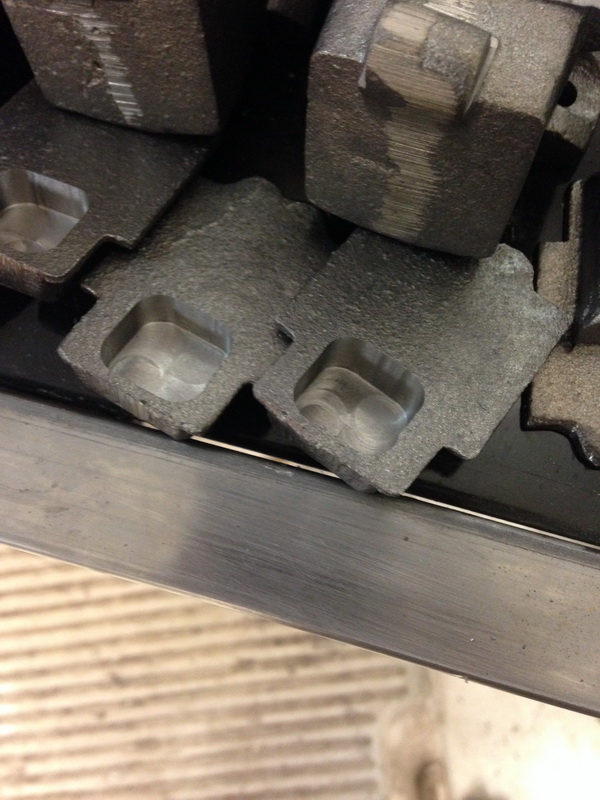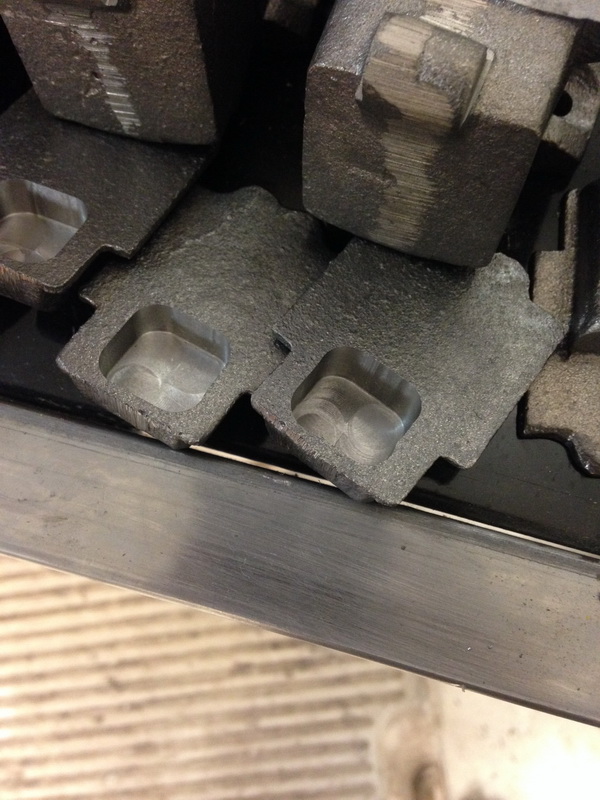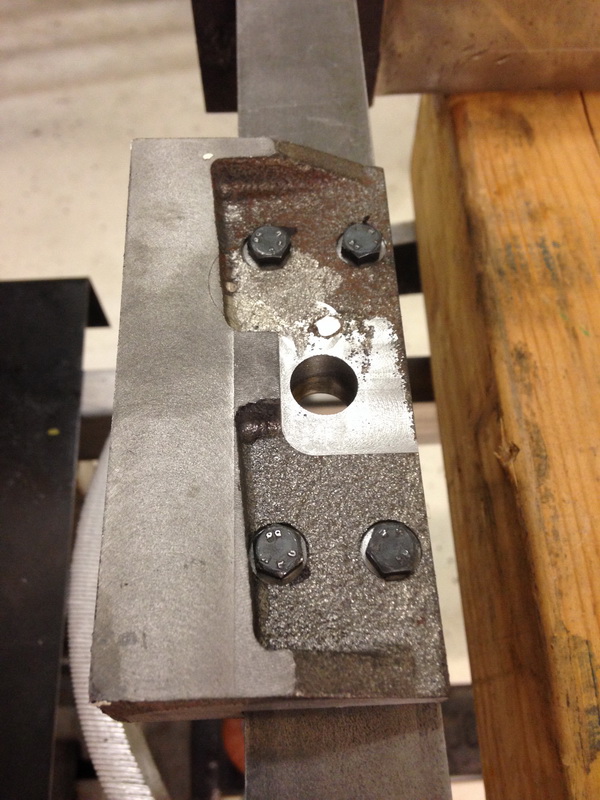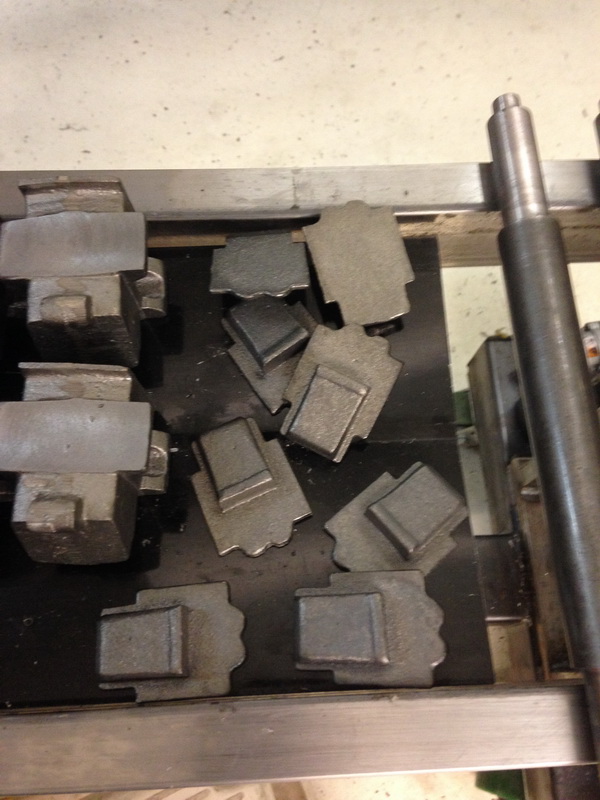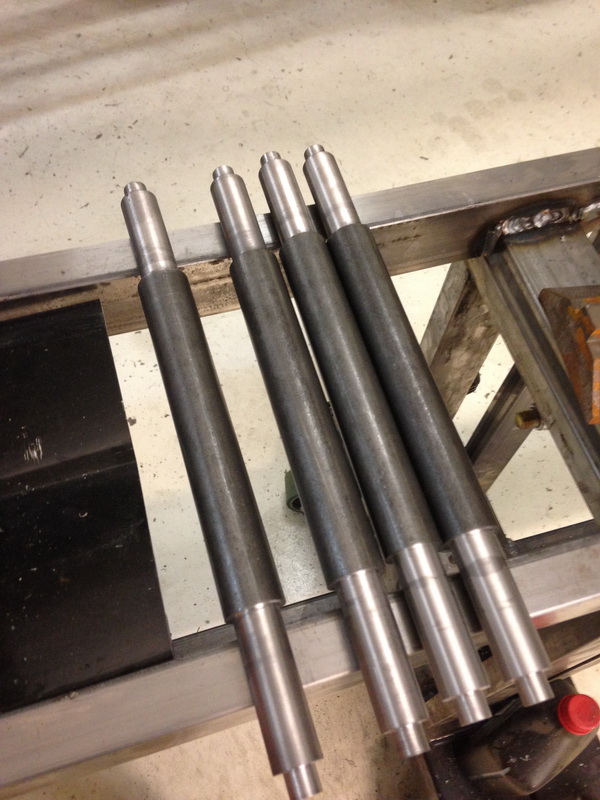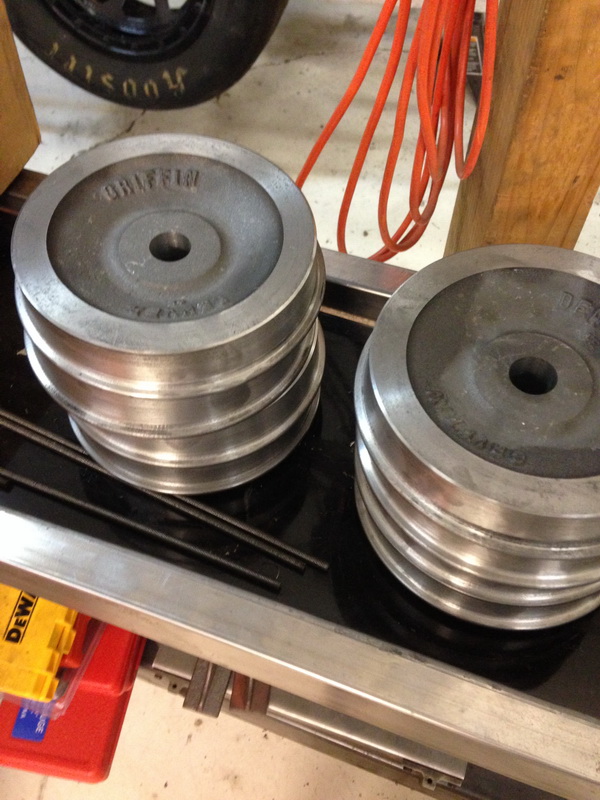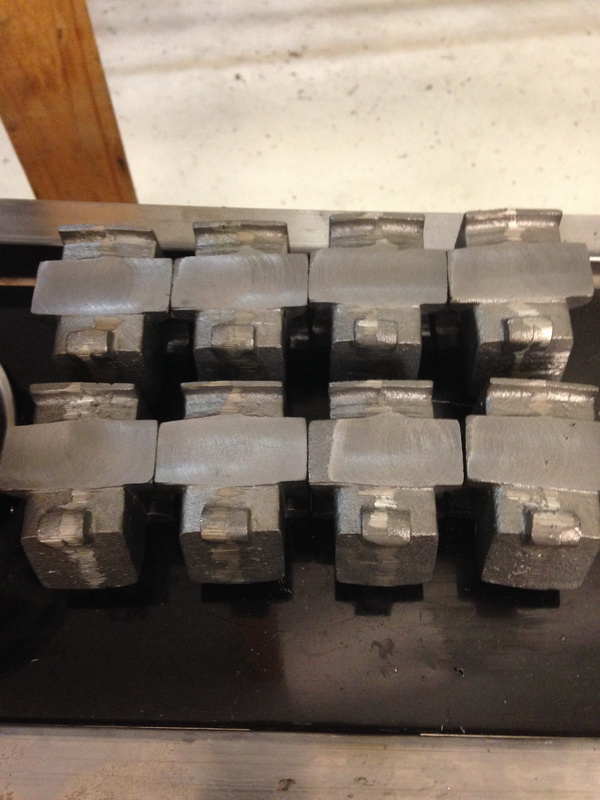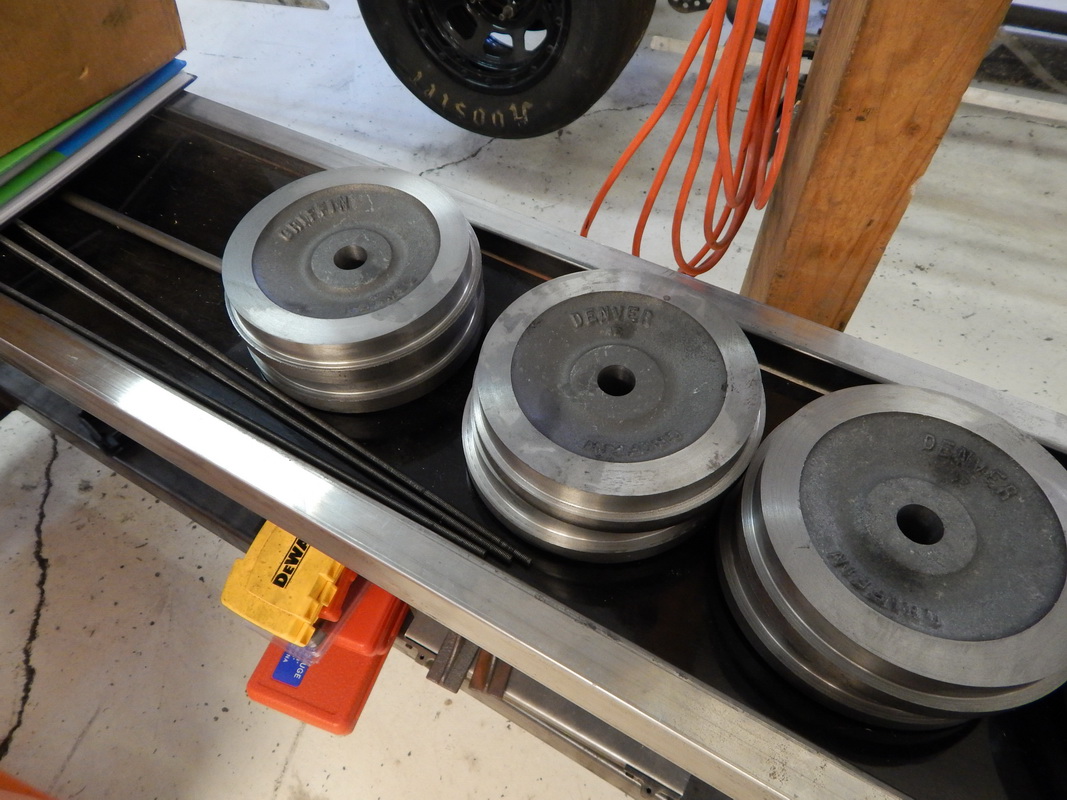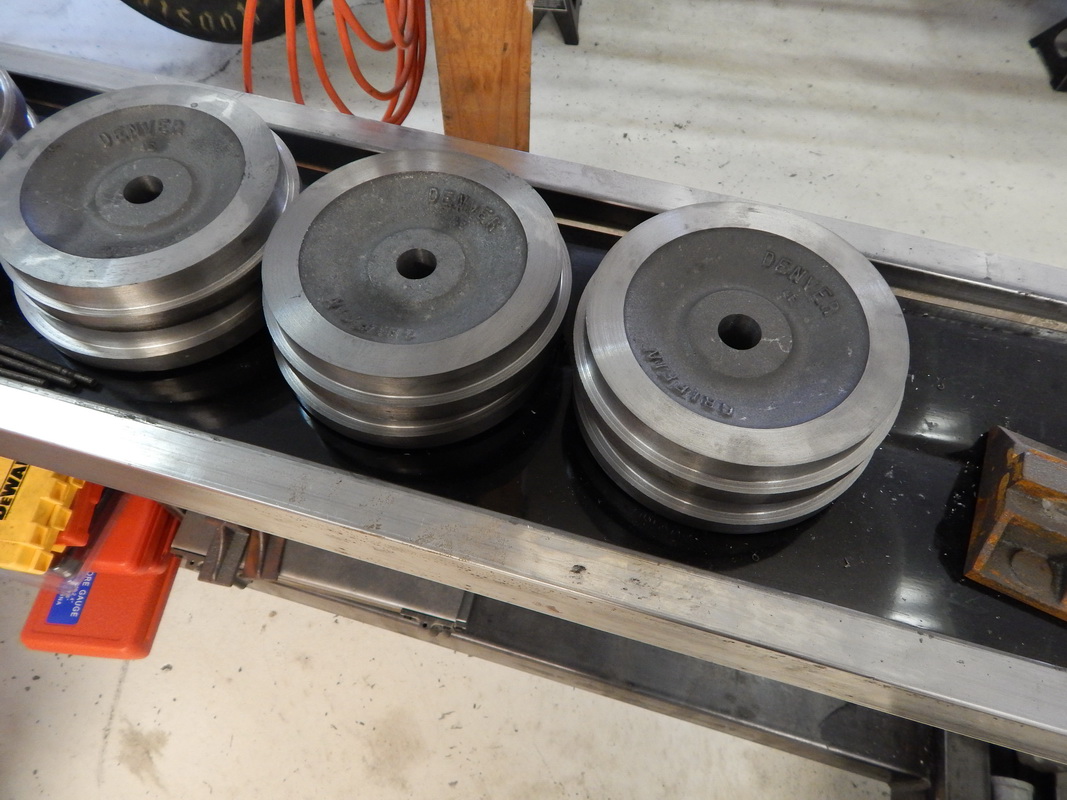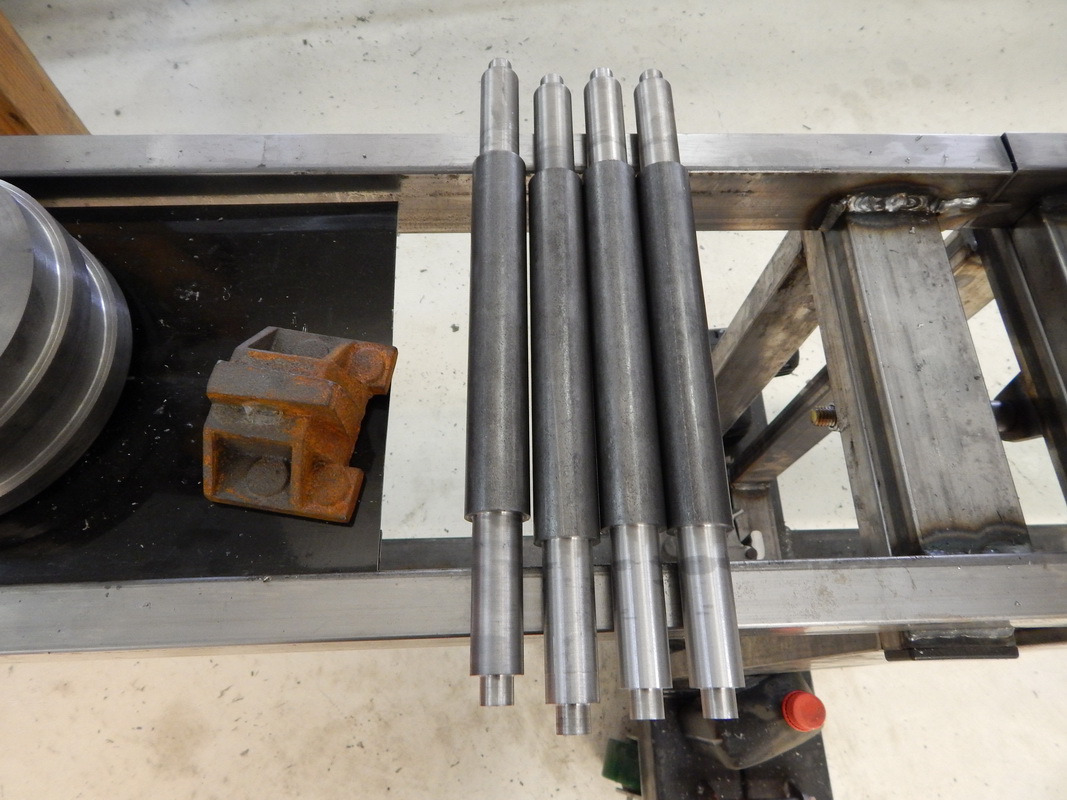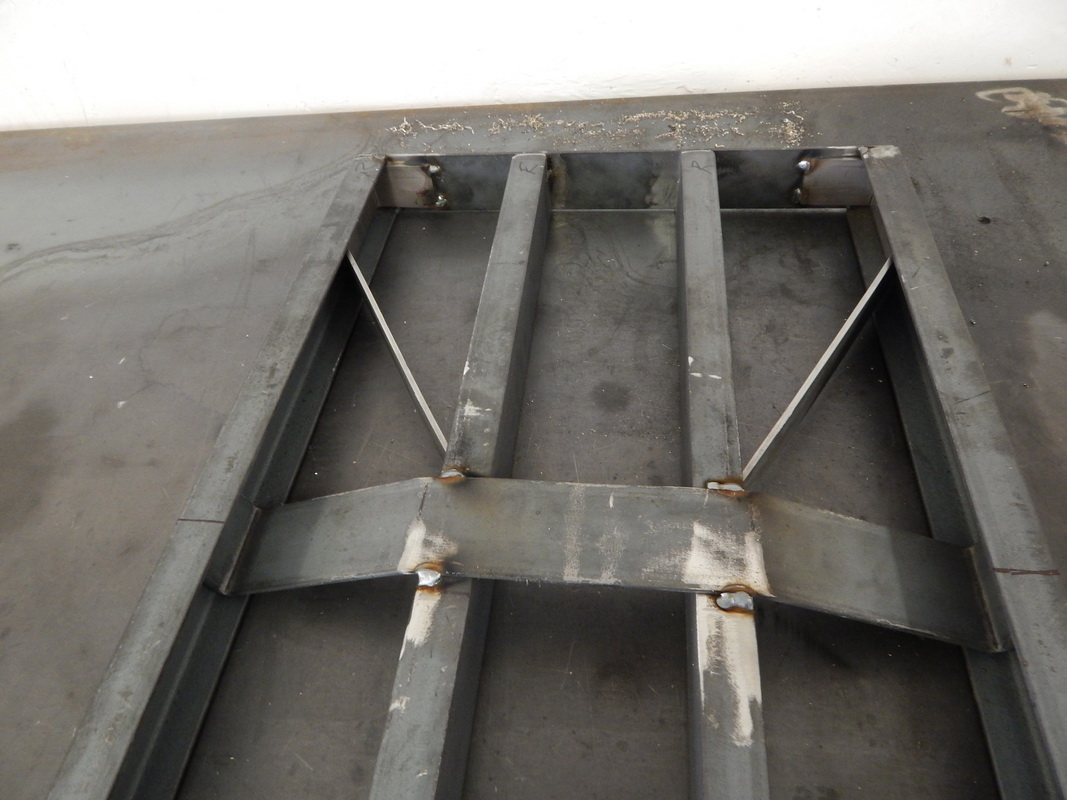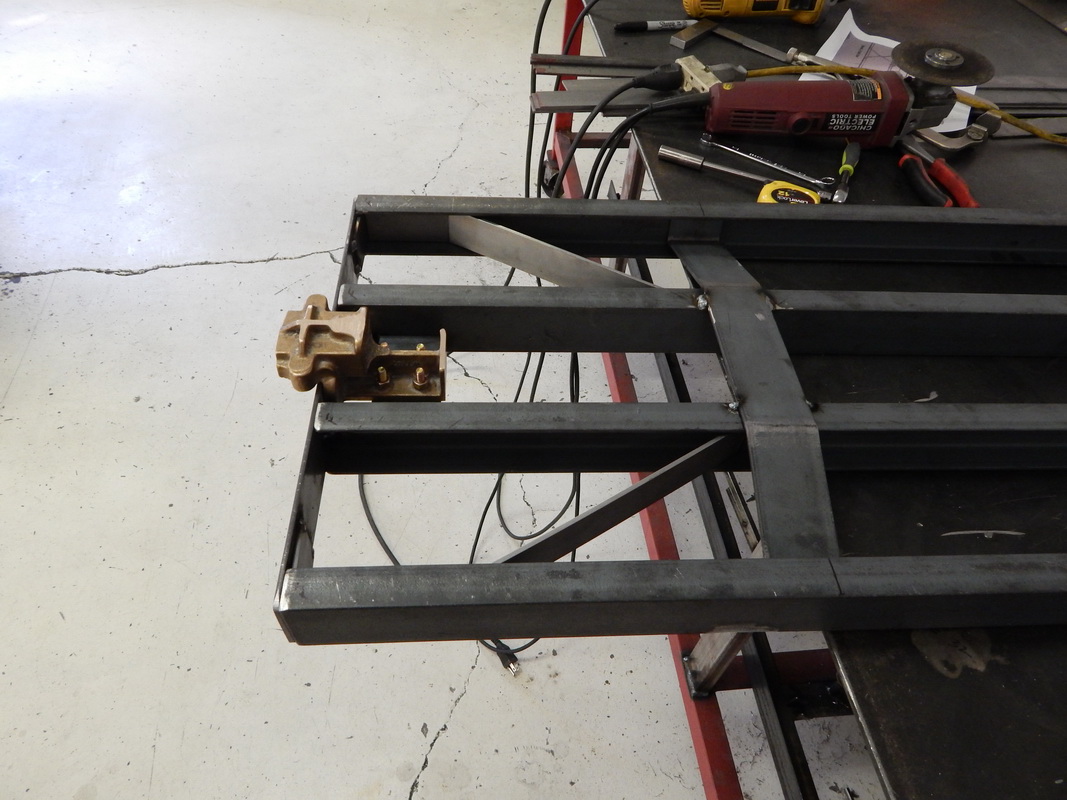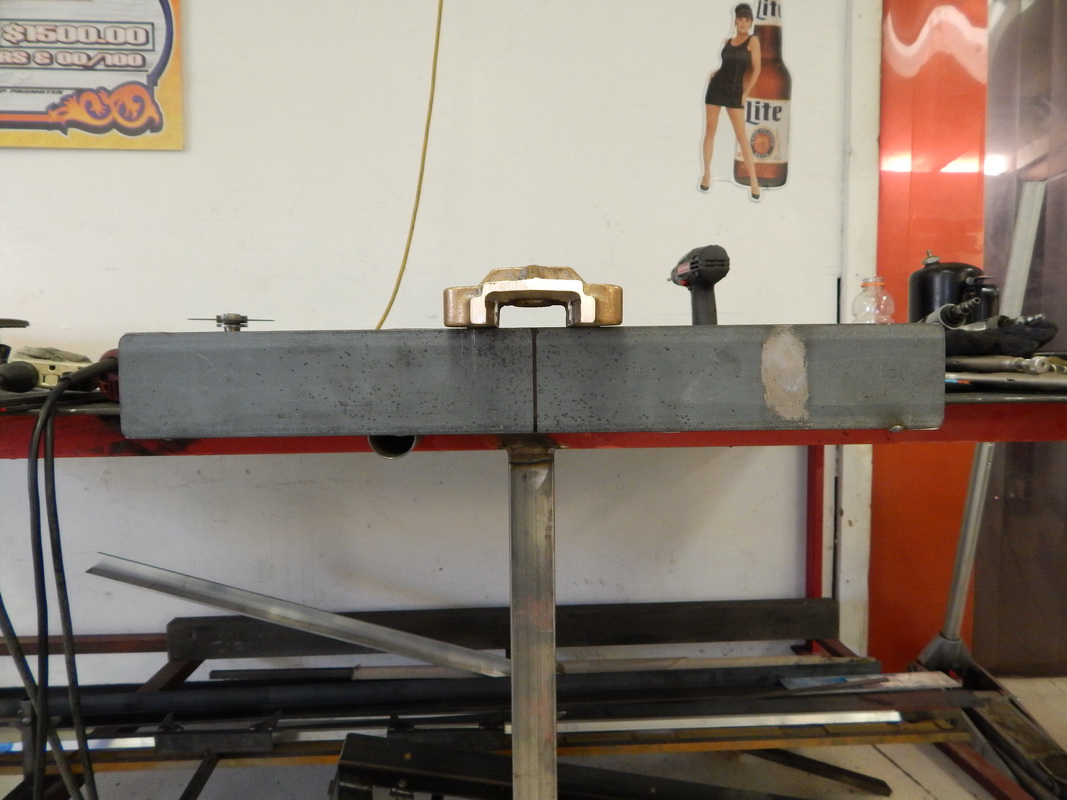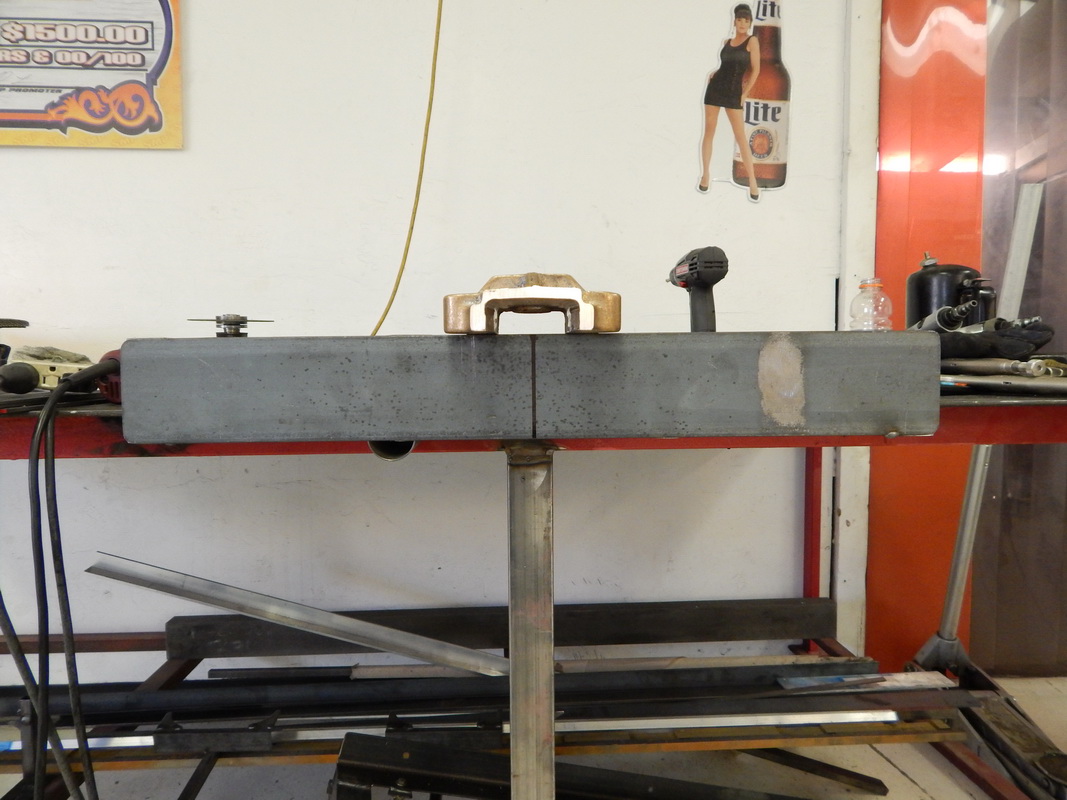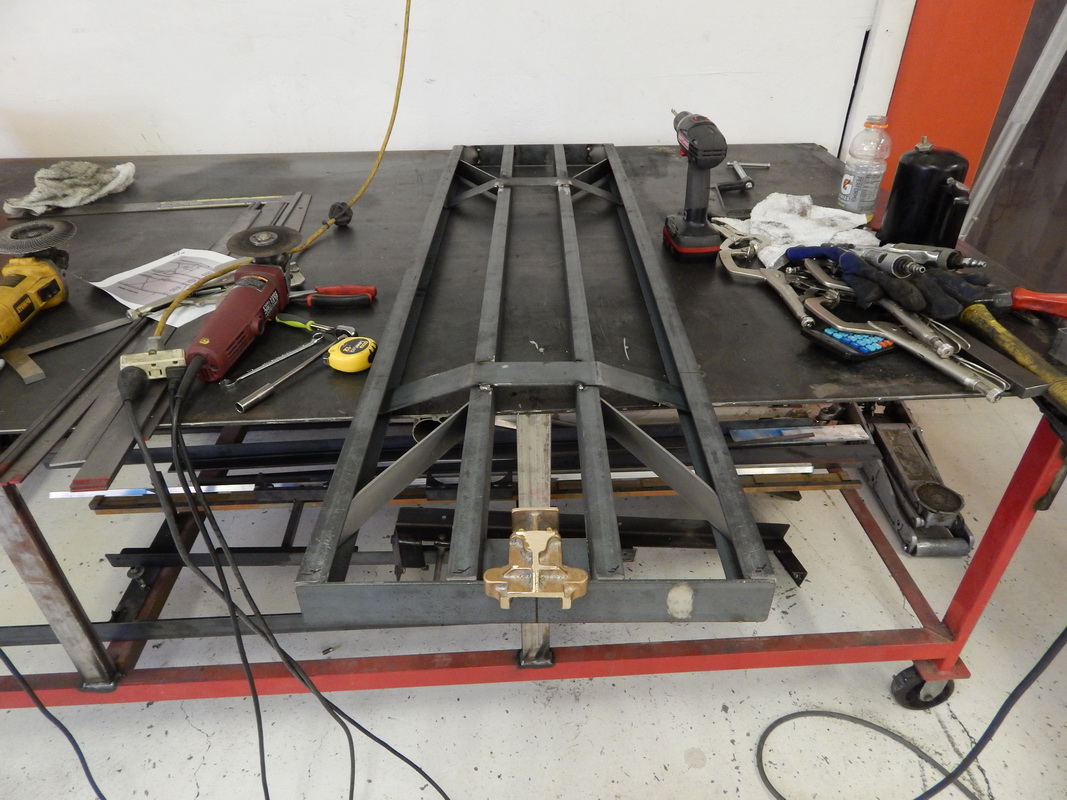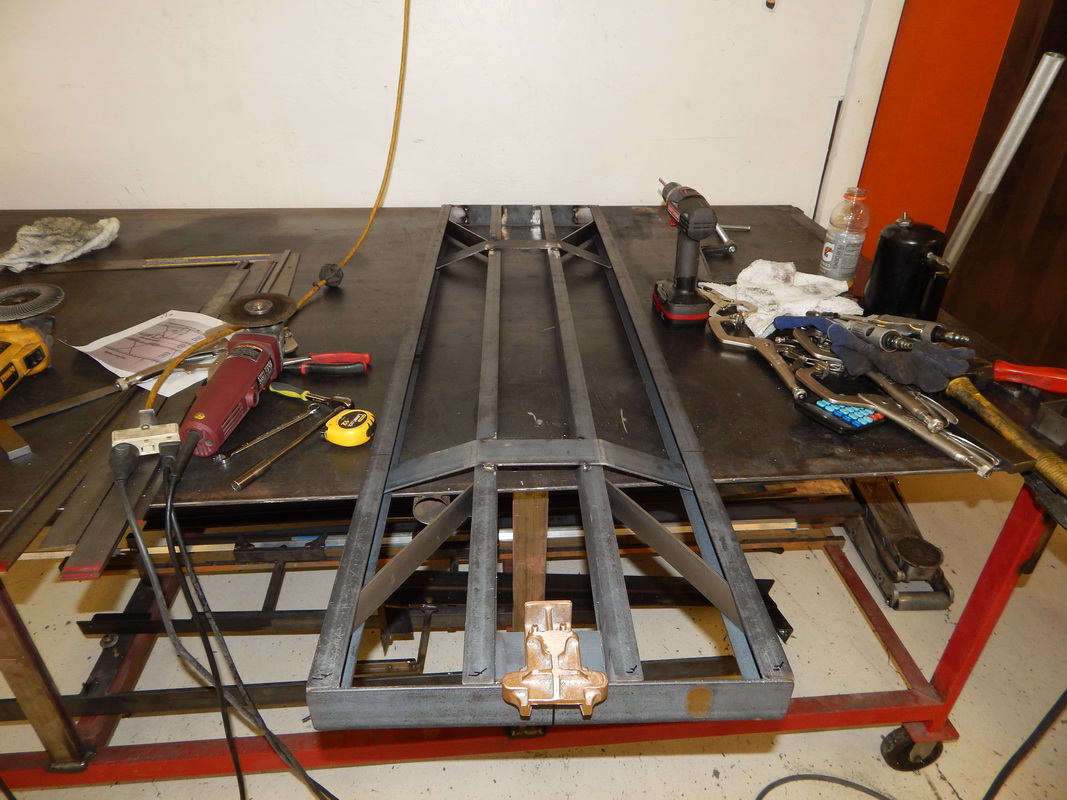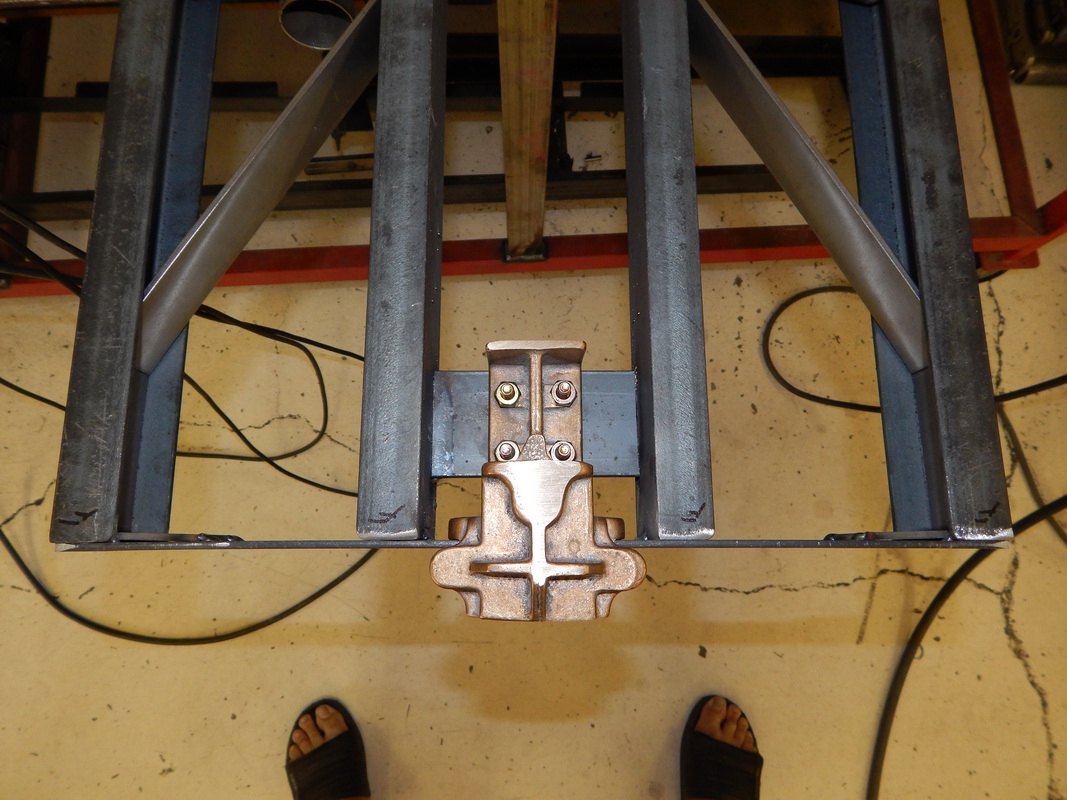 10-6-2013
WE HAVE A GOOD START ON THE FRAME AND I HAVE THE AXLES AND WHEELS MACHINED UP. I AM CURRENTLY WORKING ON THE JOURNAL BOXES AND THEN ASSEMBLE OF THE TRUCKS AND SET THIS HEAVY ASS FRAME ON THOSE AND MAKE A DRAW BAR.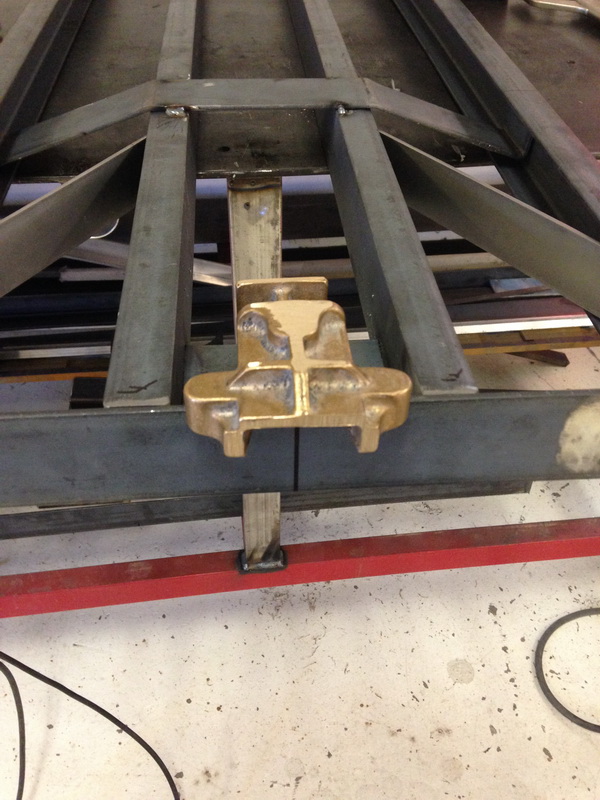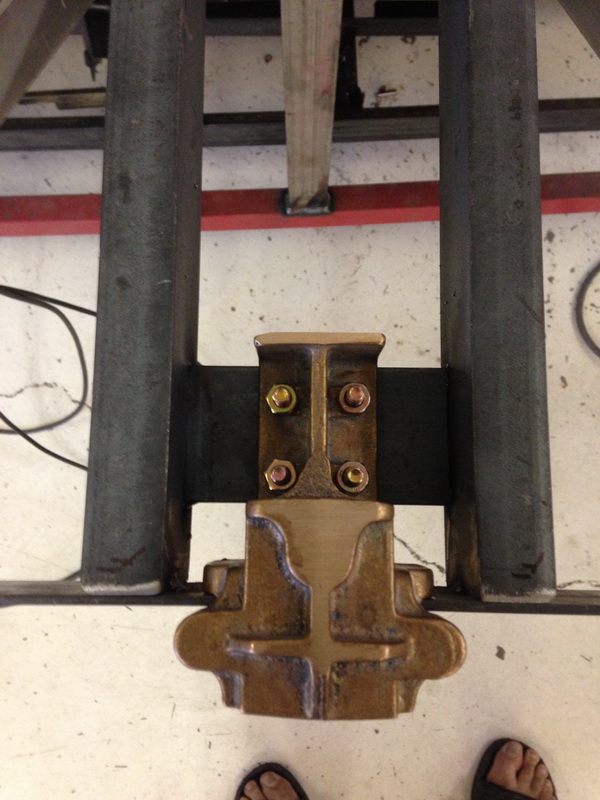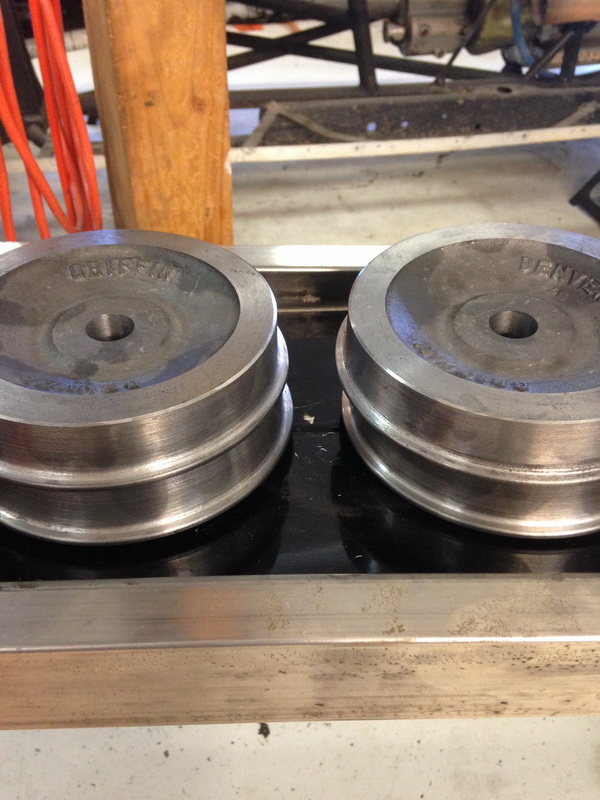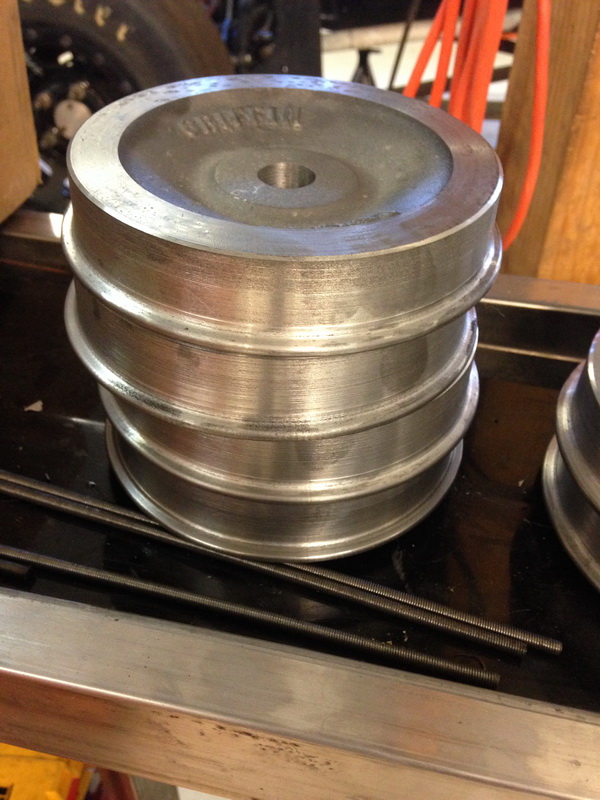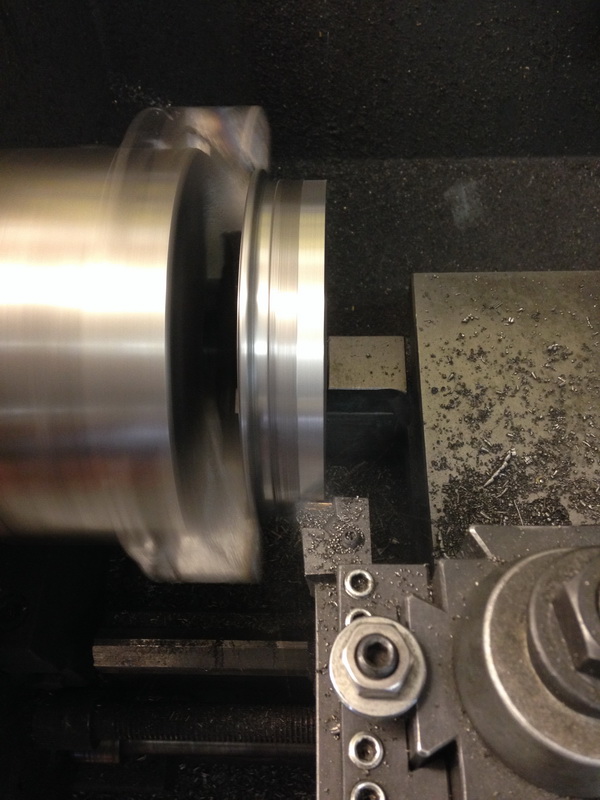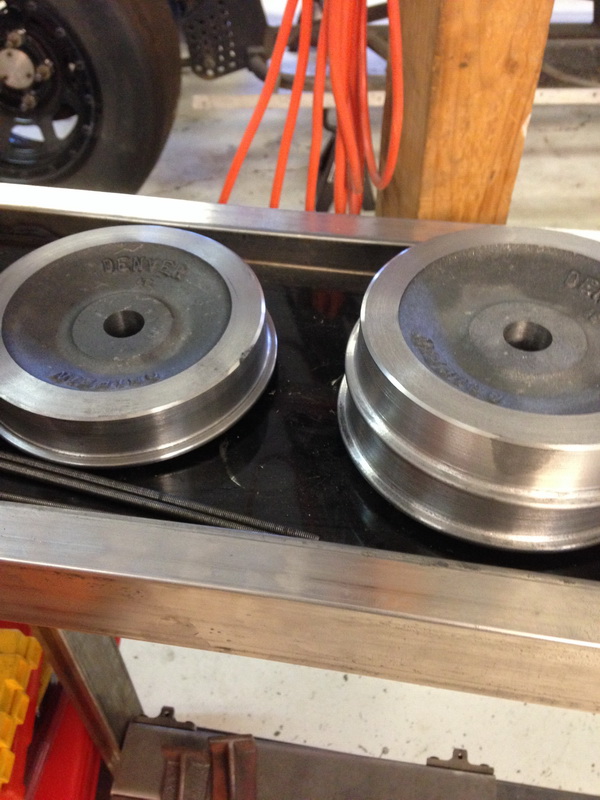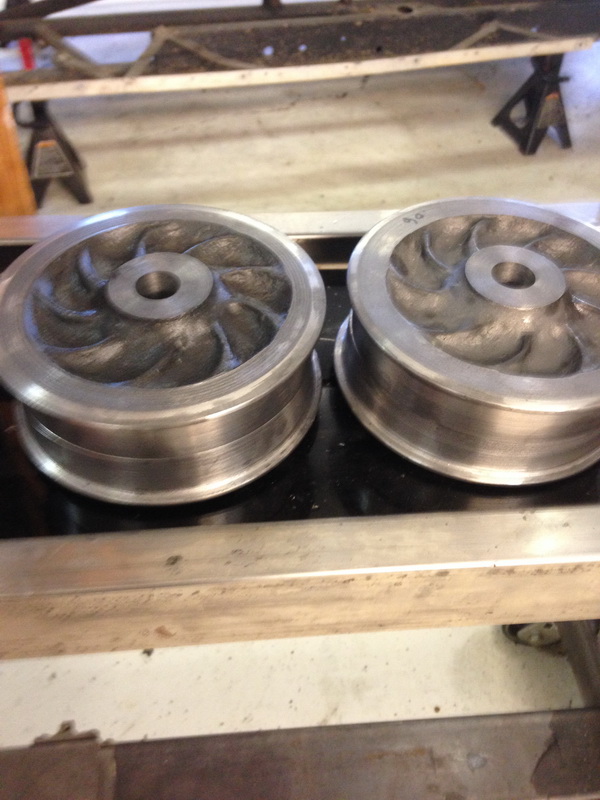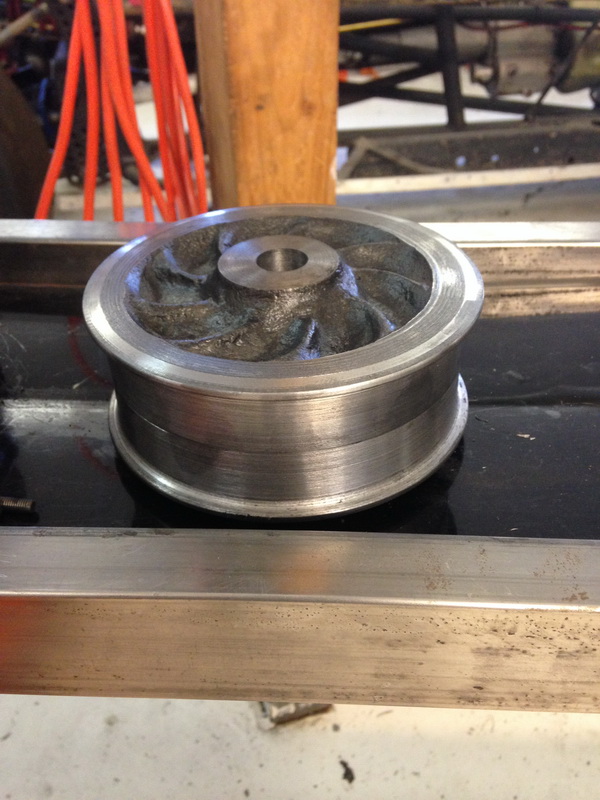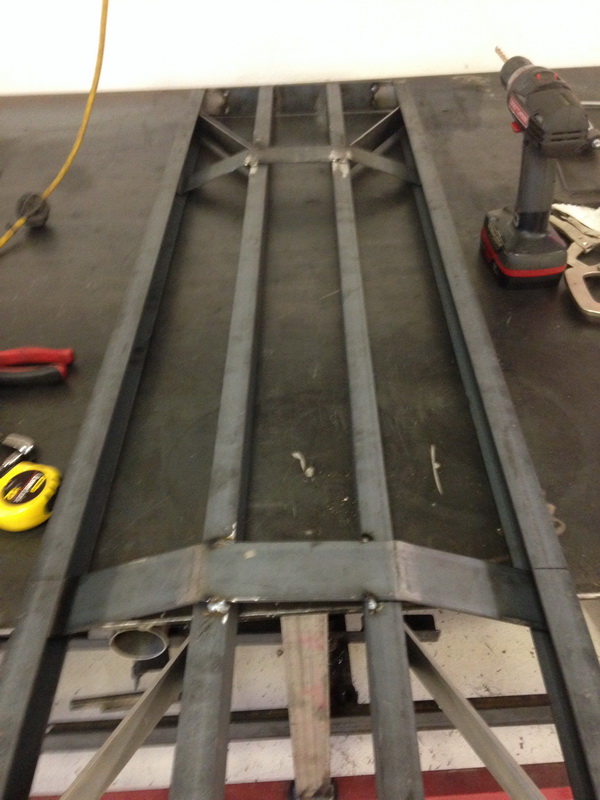 10-5-2013

LEFT CYLINDER SHE LEAKS THIS IS WHAT IT LOOKED LIKE AFTER ABOUT 20 MINUTES OF RUN TIME.

A GOOD START ON TENDER FRAME

SMOKE BOX COMING ALONG INTAKE TUBES ARE UP AND NOW TO MAKE THE EXHAUST HOLE BIGGER.

FRONT PARTS OF THE TENDER STARTED NOW TO MAKE THEM FIT ON THE FRAME IS NEXT.

TENDER AXLES STARTED

ONE DOWN, 3 TO GO.

8 WHEELS STARTED I HAVE TO FINISH THE FLANGE AND THE TAPER.

TENDER BRACES INSTALLED AND I NOTICE ONE OF THE SUPPORTS IS OUT OF WHACK TIME TO CUT APART AND FIX IN THE MORNING.